There are more than 600,000 active-duty spouses who struggle to focus on their own career development due to underemployment, relocations and spouse deployments.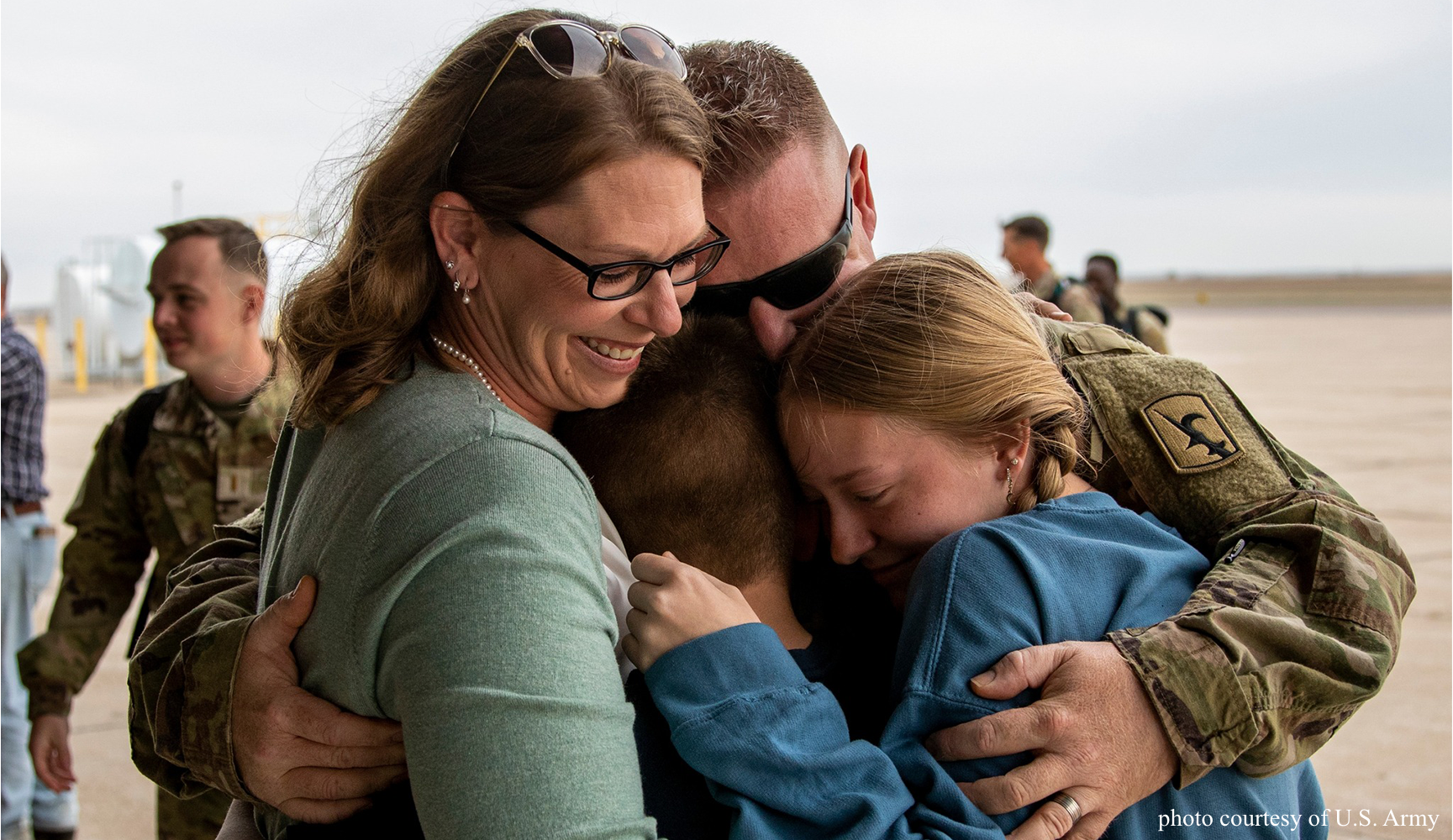 As stated in the Chamber of Commerce Foundation study, 70% of military spouses believe they are underemployed in their current job.
ACP hand-selects a Mentor for each spouse Protégé for year-long, customized, one-on-one mentorship. The pair will connect on honing professional development skills, networking and managing employment gaps.
Whether you are considering a new career, starting a small business, or have recently relocated, our Mentors volunteer their time by providing a service. They typically work on:
Career exploration
Entrepreneurship and small business growth
Résumé review
Interview Preparation
Networking
Career Coaching
Overall professional development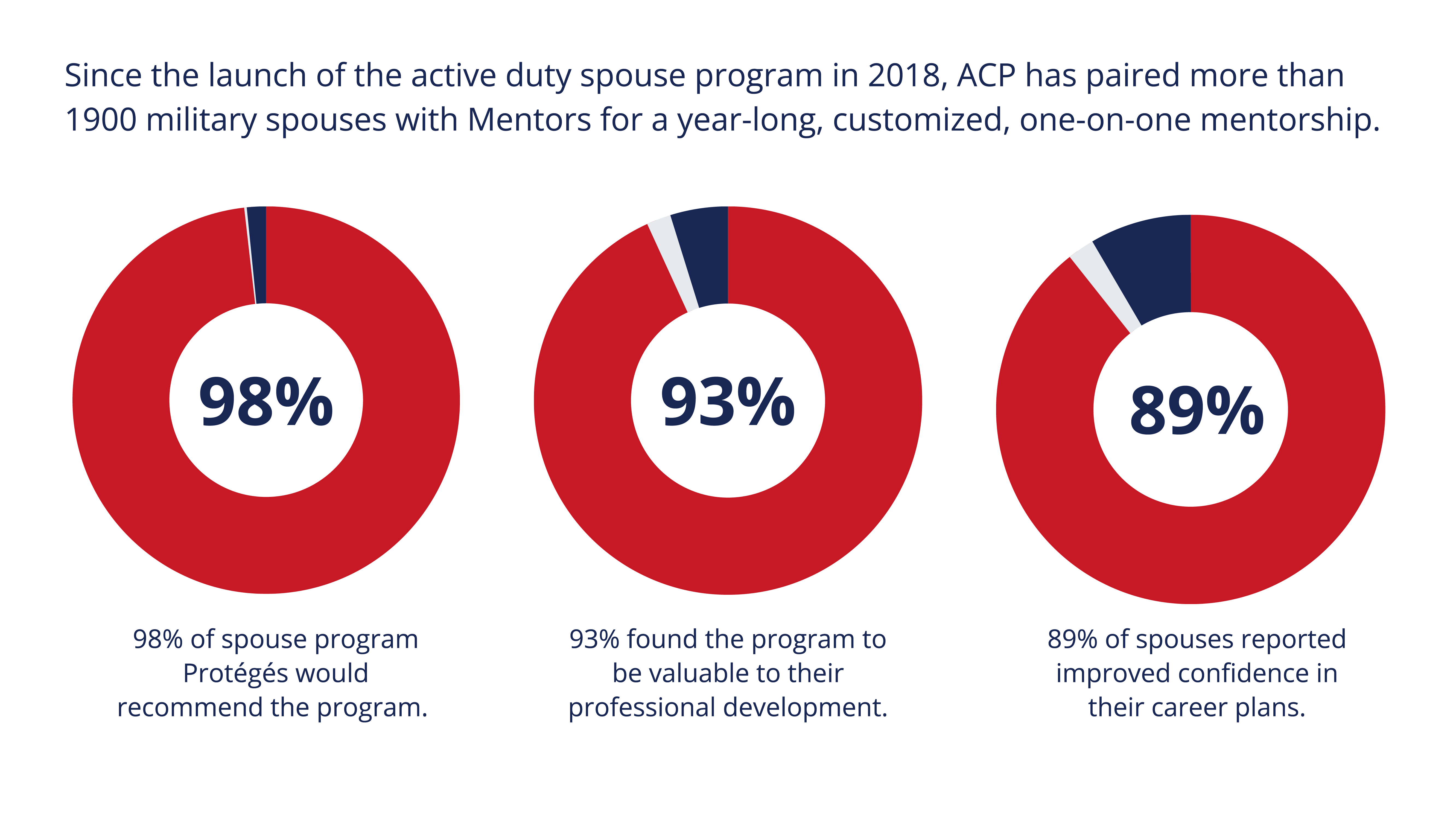 Spouse Program Eligibility
ACP welcomes applications from service members, veterans, and spouses who meet the following eligibility criteria:
Active duty service members (including members of the Reserve and National Guard).
Veterans of the armed forces that have served at least 180 days on active duty orders since September 11, 2001.
Active duty spouses, surviving spouses and spouses of severely wounded post-9/11 veterans.
Service members who served less than 180 days of active duty since 9/11, but who were injured while serving or training.
For exceptions to this policy, please email ACP staff at info@acp-usa.org with an explanation of your circumstances.
If you are a spouse whose service member served prior to 9/11, or has already separated from the military, please join us on acp-advisornet.org, ACP Spouse Facebook Group and ACP Connects to get free career guidance from thousands of volunteer career Advisors.