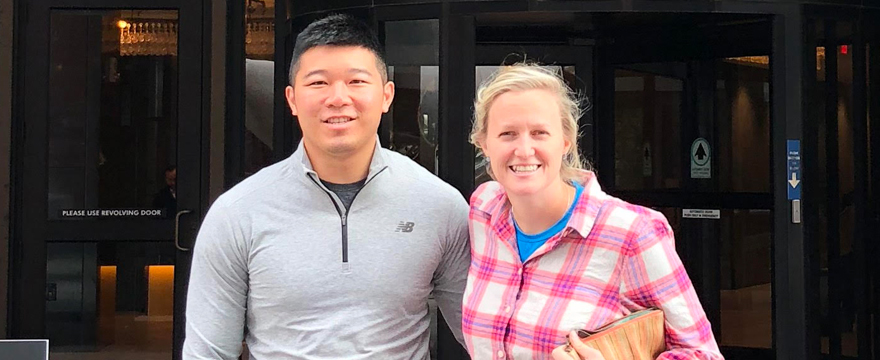 ACP celebrates the outstanding work of individual Mentors through the Mentor of the Month contest. Veteran Protégés submit nominations for their Mentors throughout the year, and ACP staff selects 1-3 Mentors each month who have made a significant impact on their Protégés' career transitions. To commemorate the winners, each selected Mentor is featured on ACP's website and both Mentor and Protégé receive an ACP memento as a token of our appreciation for their commitment and hard work.
Mentors of the Month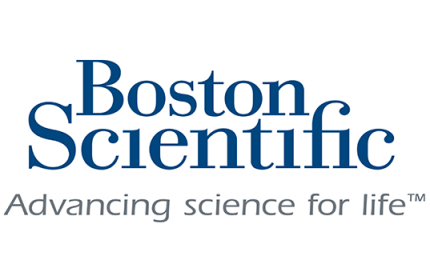 ACP congratulates:
Brent Apelt - Minnesota
Chuck Pearlman - Massachusetts
I am thrilled to nominate Brent Apelt as the ACP Mentor of the Month! Brent has been an excellent guide and mentor throughout my entire transition. He has assisted me with resume revisions, careers to target, where to focus my efforts pre-transition, interviewing, and he introduced me to a hiring manager in my prospective field. From the onset of our relationship, I knew I wanted to leverage my logistics operations and leadership background and skills in my post-military career; however, Brent helped me finetune the roles I was seeking in this next chapter. He selflessly devoted numerous hours of his personal time to answer my questions, listen to my thoughts, offer candid feedback, and discuss numerous aspects of the transition and hiring processes.
Through our discussions, Brent was extremely supportive and knowledgeable. His suggestions on how to navigate my career change aided my transition from the military to corporate America. With Brent's guidance and mentorship, I was able to accept an offer in a role that I am extremely excited to jump into within an organization that I aim to grow with for years to come. I consider myself very fortunate to have been paired with such an experienced, competent, and professional mentor through ACP. I sincerely appreciate all the guidance and assistance that Brent has provided to me. I am extremely grateful for his willingness to mentor me and help me get looked at. I cannot thank ACP enough for the connection and Brent for the mentorship. I would like to congratulate Brent for being recognized as a top-notch ACP mentor!
Matthew J., U.S. Army, New York
I would like to nominate Chuck Pearlman for ACP's Mentor of the month. We started working together in February and right off the bat you can tell Chuck really has a passion for helping veterans. Chuck has a wealth of experience in Marketing and even though I decided to pursue project management instead, he didn't waiver for a second to stay as my mentor and do anything he could for me. 
Chuck spent time critiquing my resume and providing invaluable feedback. He was able to set me up with two Project Managers in his company, both veterans, to do informational interviews with me. Chuck is extremely personable and I enjoy speaking with him every month about our personal lives and the progress I am making. He continues to provide input and ideas as I progress towards my Project Management Certification and I look forward to learning from him when I begin the interview process.
Anthony W, U.S. Navy, Michigan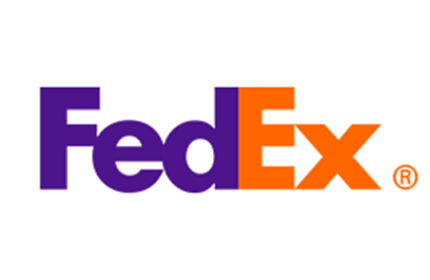 ACP congratulates:
Roger Hutchinson - Tennessee
Steven Wasserman - Massachusetts
I am privileged to nominate Roger Hutchinson as ACP mentor of the month. Roger has been an excellent guide, coach and mentor.  He has introduced me to several of his close personal contacts, and talked me through resume writing, interviewing, first 90 days on the job and how to build and maintain a professional network.  For the next few months we plan to work through mock interviews and build my confidence and skills to land a great career.  From the outset of our relationship, I wasn't sure what I wanted to do, I thought it was logistics and aerospace, but have since gained an interest in technology and consulting.  With my logistics/aerospace background, I matched with Roger.  Since pivoting I have never felt any pressure from Roger to take his path.  Since I have decided to transition into technology, Roger has been even more supportive and has taken on an active supporter and been with me through the entire learning & discovery phase of this next chapter.

During our discussions, Roger has been extremely supportive, inquisitive and understanding of the military transition process and understands it is a winding path.  With Roger's help and guidance I feel much more confident and ready to enter Corporate America. I really can't thank ACP and Roger enough for the connection, the mentorship, and friendship that has ensued!"
- Jacob M., U.S. Air Force, Colorado
Please accept my nomination of Steven Wasserman for Mentor of the Month recognition.  Steven has been one of the pillars of support in my transition from a 30-year Navy career into a second career in the world of business. Steven is not only a dedicated mentor to me, but a shining example of the giving, caring people that surround us all. I appreciate ACP for pairing us some 10 months ago.

Steven balances a home life, full of joy and challenges, with a demanding, meaningful career as a Human Resources manager at FedEx. Outside of those "everyday" responsibilities, he took me under his wing and has fulfilled his role as mentor beyond expectations. I figured I would maybe get a resume review, some words of encouragement, and thanks for my service from our relationship - but I have grown alongside our relationship.  In addition to meeting my expectations, Steven has focused on the power of networking, reviewing my LinkedIn profile and making introductions to his colleagues in my area. There were times when I needed to reschedule our mentorship sessions, and Steven was extremely flexible. He has gone above and well beyond what I expected, and deserves recognition as an ACP Mentor of the Month!
- Bryon G., U.S. Navy, Tennessee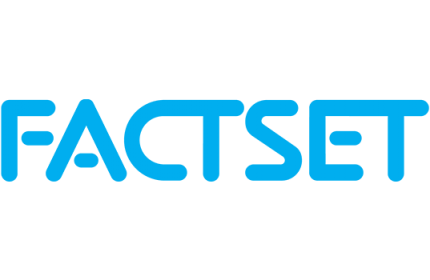 ACP congratulates:
Matthew Baumann - New Jersey
Ali van Nes - Connecticut
I would like to nominate Matt Baumann for ACP's Mentor of the Month for being a truly great resource for me in my transition from active duty. Matt has been there for me every step of the way, answering all the questions I had throughout the application, interview, and job selection process. He was always available to look over emails to employers, provide insight from the employer point of view, and give great overall advice when it came time to make some difficult decisions. He played a major role in me landing my first job post-Army, and more than all that, he's been a pleasure to talk to and a good friend."

- Nicholas S., U.S. Army, Texas
I am honored to nominate my mentor and friend, Ali van Nes, as the ACP Mentor of the Month! I was very fortunate to begin working with Ali a few weeks before taking my first step out of the military, and into a virtual corporate fellowship. While I was excited and felt prepared for my new role, I found myself struggling to adjust to my new position and environment. Ali took the time to listen to the difficulties I was facing, and she helped me to identify methods to overcome those challenges. It might sound simple now, but Ali helped me to understand the day-to-day differences of working in a corporate environment compared to the military. I have gained invaluable insight from Ali, as she shares her career experience with me.
I believe working with Ali has helped me to be successful in my fellowship, and ultimately secure a full-time position! I look forward to every conversation, and to continue learning from her as I transition into my new career. I am very thankful to American Corporate Partners for the opportunity to work with such an inspirational and professional mentor like Ali. I cannot say thank you enough, Ali, and congratulations on being ACP's number one mentor!"
- Kevin H., U.S. Army, Texas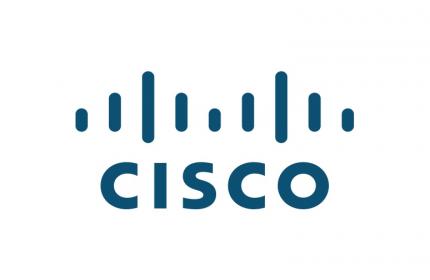 ACP congratulates:
Adam Clark - North Carolina
Dennis Robins - New York
I would like to nominate Adam Clark for Mentor of the Month. Adam and I began working together back in August of 2021, he has been invaluable to my transition from the United States Air Force. 
I am still in the middle of my transition from the military, but I would not be this far if it wasn't for Adam. During my time spent with Adam, we've developed a relationship that goes far beyond the mentorship. He has always been there for me at any time of the day and is very understanding whenever we have to reschedule. I did not have a solid plan of what I wanted to do once I got out of the military and Adam helped me look for a career that I could really enjoy.  One key thing he has taught me was the power of networking. I look forward to continuing to grow under my friend Adam and I would recommend him to any other person that is looking for a mentor with a winning personality.   
-Scottie M., U.S. Air Force, Oklahoma 
I would like to nominate Dennis Robins as ACP's Mentor of the Month. Dennis Robins has immense experience as an IT Project Manager for Cisco, and it's a role I hope to covet someday. He gives me insight into what his workload entails for the day, what I can expect in such a role, and what qualifications I need to acquire. Dennis assisted me with updating my resume, interview techniques, and recommending various certifications and networking options. 
He also made me realize that I do not have to limit myself to only government positions. Since our meetings, I've initiated plans of action and I can honestly say I've grown within the last couple of months. Sometimes I ask myself if I'm making enough headway, but then I remind myself that I'm not where I was nine months ago. Things will take time, hard work, determination, some frustration (with the process), and patience. I really enjoy this program and will start recommending it to people I come across who may need a push in the right direction. 
Having Dennis as a mentor helps me realize I'm making the right choices for my career growth and how much I enjoy learning from smart and highly qualified people.
-Fatima E., U.S. Army, Texas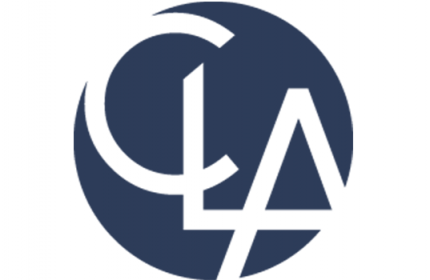 ACP congratulates:
Junyne Lloyd - North Carolina
Denny Schleper - Florida
I am privileged to nominate Junyne Lloyd as ACP mentor of the month. Since my first time connecting with Junyne, she has guided me through my transition from an active duty service member to a fully licensed real estate broker. My career path was not clear when we first started working together and Junyne took the time during each of our meetings to ask me questions about my experiences, what I enjoyed personally, where I saw myself in the years ahead, and what was most important to me as I retire from 20 years of active duty service. 
During our discussions, Junyne was supportive, patient, and understanding. It is fair to say that without her mentorship, I would not have been able to leverage my military transition as successfully as I have. I can't thank ACP enough for connecting me with Junyne who is not just a mentor, but a lifetime friend!
-Anthony V., U.S. Army, Washington
I would like to nominate Denny Schleper for ACP's Mentor of the Month. We began working together in August 2021. When first entering ACP's Mentoring Program, I was in a revolving door where I was unsure of where to go next. I've never been able to vent to anyone about work or what I really wanted to do. I was able to open up to Denny and he said to me, "I want you to bounce things off me and I can help you with them". Just being able to talk to him about any of my concerns and him being able to understand where I was coming from was huge for me. I explained to him that I would like to be a COO one day. Denny was able to discuss a plan with me to reach my end goal based on where I am now.
Every time I talk to Denny, we chat for about an hour, and we talk about everything from our personal lives to workplace scenarios. I will never forget the time I asked him about managing work-life balance…his response was priceless, and I was able to take his advice and use it to my benefit. Now, anytime I get bogged down I draw a circle and put everything in the circle that I am working on or trying to accomplish, and in order to be successful I must remove something from the circle to better manage my time. 
I really look up to Denny and hope I am one day as accomplished as him, and that I can meet him in person. Our conversations have helped me tremendously. I am currently on the honor roll in school and progressing in a tough work environment, and I can't wait to tell him what I've accomplished in our next conversation. 
-Kenneth C., U.S. Marine Corps, Connecticut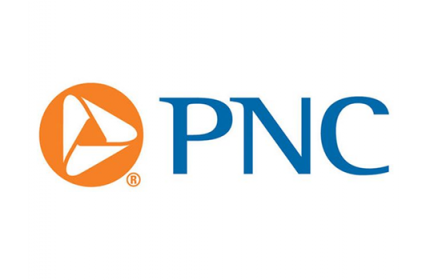 ACP congratulates:
Brian Compton - Virginia
Karina Ossaba - Florida
I would like to nominate Brian Compton as ACP's Mentor of the Month. I've worked with Brian for the last nine months and immediately connected with him based on his previous career as an Infantry Officer and my future career goals.
Brian's mentorship over the last nine months has been nothing short of incredible. He has assisted me in building a stand-out resume, as well as tips and practice for interviewing for a job. During the times those interviews fell through, he was also there to help pick me back up and stay strong. Recently he has helped me in extending my network throughout the banking industry as well as building my knowledge within the industry. I honestly can't go back in time and imagine trying to go through this process alone and can't thank Brian or ACP enough for this opportunity!
-Phillip R., U.S. Army, Georgia
I would like to nominate Karina for Mentor of the Month. Karina and I began working together back in June of 2021, she has been invaluable in my transition from the United States Army. 
I retired after 21 years of service back in November of 2021. In the time I have worked with Karina, she has assisted me with the development and fine tuning of my resume, provided much needed literature, hours of counsel, and assistance with interview techniques. More importantly I have been able to develop a trust based relationship where I have never felt alone through this process. I would recommend this mentorship program to anyone as it has been priceless in my transition in career fields. I look forward to continuing to work with Karina in the future as I pursue a career in project management.
-Robert C., U.S. Army, Georgia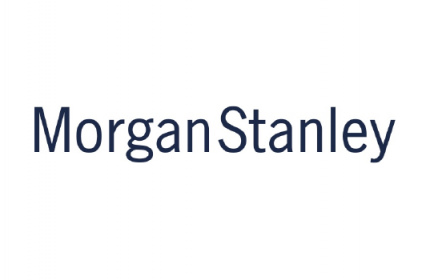 ACP congratulates:
Don Davis - Colorado
Alissa Whittemore - New York
I would like to nominate Don Davis for ACP's Mentor of the Month. Don and I began working together over 8 months ago while I was finishing graduate school and trying to navigate challenging career decisions after spending 13 years in the Marine Corps. These decisions were extremely difficult and Don was my primary counsel.  
Throughout a several month process Don took time out of his busy schedule managing several offices and countless financial professionals to learn about me and my goals in addition to explaining how the business world works. I was fortunate enough to have a couple options out of school but he helped me list out the pros and cons as well as identifying shortfalls that I may expose myself to with the challenges of pivoting from the military to finance. Additionally, Don opened up his rolodex for me and put me in touch with some of his colleagues, current and past, that had similar backgrounds as myself. The conversations with them brought greater clarity to the career options I had in front of me. I truly feel that Don cares about my success and enjoys sharing his knowledge with others. His mentorship is something that I will always value and I credit his interview coaching and dry-runs as a big reason for landing my dream job. I thank the personnel at ACP for identifying Don Davis as my mentor and highly recommend to future veterans in the program to seek him out for his wealth of knowledge and dedication.
-Lee R., U.S. Marine Corps, New York     
Alissa has been a great mentor for me and I would love to nominate her for Mentor of Month. 
I had the privilege of being connected with Alissa early in 2021. Over the course of our mentorship, Alissa has provided me with more assistance in the transitioning phase than I could have hoped for. Alissa is always willing to go above and beyond when offering me assistance, whether that be in the form of interview tips or connecting me with resources in her network. My experience in the job market over the past few months has been ever changing but Alissa has also brought consistent help and valuable advice. I am extremely lucky that through ACP, Alissa and I were able to form this mentorship. There is a night and day difference between my level of confidence navigating this transition, from when I started to where I am at now. I credit this all to the incredible help Alissa has provided me and am grateful for the experience. 
-Luke L., U.S. Army, New York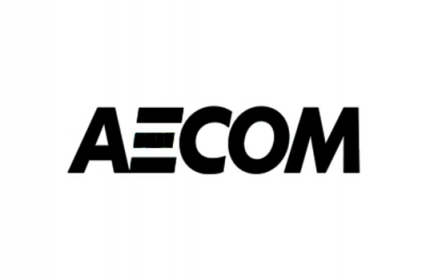 ACP congratulates:
Jeff Parsons - Virginia
Michelle Sweeney - Iowa
I would like to nominate Jeff Parsons for ACP's Mentor of the Month. I began working with Jeff about six months ago as I was preparing to retire from the Air Force after almost thirty years of active duty service. As you can imagine I was anxious about separating after all those years, as I did not know how to navigate all the challenges that come with the transition (sometimes not knowing where to start). However, Jeff was there every step of the way.
Without Jeff's guidance and insight, I don't know where I would be today. He has not only helped with my resume by providing very valuable feedback, but also with interviewing techniques, salary negotiations and building my network. Most importantly, Jeff was a great sounding board and offered outstanding support when I felt lost in the process. Additionally, he made himself available whenever I needed him, days, nights and weekends. He will truly never know how much this experience has meant to me. I couldn't think of a better mentor than Jeff...and I have ACP to thank for making the connection! 
-Stan C., U.S. Air Force, Ohio
I would like to nominate Michelle Sweeney for ACP's Mentor of the Month. Mrs. Sweeney and I began working together about three months ago when I reached out to ACP for mentorship. Navigating the civilian workforce has been daunting and at times severely challenging, however, with Mrs. Sweeney's professionalism and expertise, I believe I have learned invaluable traits in order to achieve my professional goals.
Without Mrs. Sweeney's guidance and knowledge, I truly do not know where I would be at in my transition. Mrs. Sweeney has assisted in my resume preparation, interview tactics, job hunting, and provided mentorship in an industry which I have minimal experience in. She has advised me in every way, shape, and form to navigate the job market and truly find a solid fit. In addition, Mrs. Sweeney allowed me to refine my job search skills just based on our conversations. From the beginning, I realized my civilian aspirations were too broad and not centrally focused. At times it felt like I was just throwing my career at a Velcro wall and hoping something would stick; however, Mrs. Sweeney advised me to be specific and centralize my thinking to where I see myself.
I cannot thank Mrs. Sweeney and ACP enough for pairing us. I strongly believe Michelle Sweeney is ACP's Mentor of the Month!
-Davis C., U.S. Army, Georgia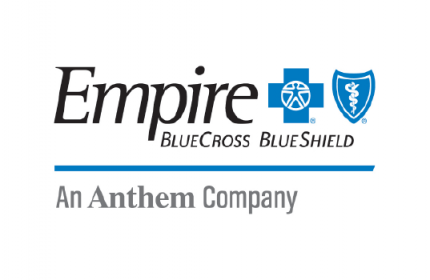 ACP congratulates:
Patrice Matejka - Michigan
Brad VanMiddlesworth - Virginia
I'd like to nominate Patrice Matejka for ACP's Mentor of the Month. I have enjoyed working with Patrice. Joining the civilian workforce has been extremely challenging - it has been full of ups and downs and I am navigating through waters that I have never had to before. She gave me some great resume pointers and some amazing organizational skill ideas when it came to job hunting, like keeping a spreadsheet of all the job applications you submit and my circle of influence of people who may be able to assist me in getting a job. 
I did get hired shortly after we started meeting but I am having to wait for a 180 day break in service because it is a government job. I have enjoyed talking with Patrice, and she has helped me stay positive through this unfamiliar process!
-Sara J., U.S. Navy, Virginia
I'd like to nominate Bradley VanMiddlesworth for ACP's Mentor of the Month. From the beginning, Brad went out of his way to help me with my transition to the civilian workforce. Yes, we did our monthly meeting, which was extremely helpful, but he was there for me providing guidance any time I needed him. A perfect example was that he took time to provide me guidance and give me tips right before I walked into the first interview I've had since I was in high school. Once I secured the job, he advised me on how to navigate the civilian sector and on how to move up and become the best employee I can….six months later I was offered a promotion, which I accepted of course. 
There are many other examples for the course of our mentorship, but these are just a few showing how Brad always goes above and beyond to help me become successful. I could not be more grateful for this program and my Mentor, Brad.
-Sherwin K., U.S. Army, North Carolina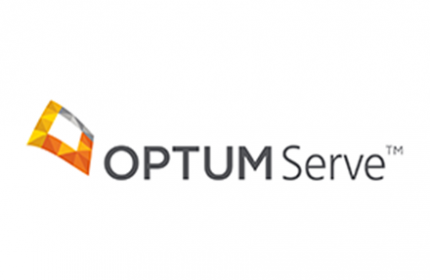 ACP congratulates:
Chad Wendolek - Minnesota
Joe Kollasch - Minnesota
I would love to nominate Chad Wendolek for recognition as ACP's Mentor of the Month. Chad gave me much needed mentorship and advice after five years of active duty in the Marine Corps Infantry. Now, I'm a consultant with Optum Advisory Services gaining experience in my dream job. I attribute the vast majority of my successful transition to Chad.
When I began the ACP mentorship program, I was in the middle of a Department of Defense fellowship with a civilian healthcare plan in the Pacific Northwest. After living on the East coast for 9 years I was feeling nervous about my transition into civilian life. Through conversations about my interests in consulting and healthcare I was able to focus my thoughts and communication skills. The first tangible result of Chad's mentorship was my successful application process to Optum Advisory Services. While I was in the middle of a major transition in my life, Chad helped me prioritize the critical events that I needed to be successful. I would not be in my current consulting role today if it were not for Chad's mentorship. 
Chad's mentorship is ongoing and we communicate on a regular basis. I believe Chad is a cornerstone of my transition and I cannot thank him or ACP enough for pairing us. While my civilian journey is just beginning, I know Chad's mentorship will be an enduring relationship that will extend far beyond the initial requirements sent by ACP. I strongly believe Chad Wendolek is ACP's Mentor of the Month and I recommend him for congratulations from ACP!
-Vannara S., U.S. Marine Corps, North Carolina
I want to nominate Joseph Kollasch for ACP's Mentor of the Month. If I could nominate him twice, I would. He deserves all the recognition he can get. Joe and I began working together in November 2020, nine months before I left the Army. 
Joe possesses all the best characteristics of a great Mentor: friendly, funny, loquacious, compassionate, knowledgeable, and more. Our regular meetings were never dull; he always had something interesting on the agenda. I would recommend him as a Mentor for anybody, not just those in the IT industry. Joe provided me with invaluable information about job searching, networking opportunities with professionals in the Cyber industry, and interview tips. I think the most important thing you need when you transition out of the military is unwavering support from someone, which Joe effortlessly provided. 
When Joe and I partnered initially, I wanted to pivot from IT into Cybersecurity, which is a tough field to break into without prior experience. Joe advised me to take the Certified Information Systems Security Professional (CISSP) exam and enroll in Sans Technical Institute to progress my Cyber career. This advice helped me out immensely for job interviews. With Joe's IT expertise, he made job-hunting less overwhelming by helping me with job applications and interviews. In addition, he even sent me recommendations for positions at his company, UnitedHealth Group, that he thought I was qualified for. At the end of my job search, I had two job offers for positions in Cybersecurity. 
Today, I am currently an Information Security Engineer at UnitedHealth Group - Medexpress. Joe and I went from meeting once a month to seeing each other every week for our remote work meetings.  Now, if I ever need anything, I send him a message on Microsoft Teams.
Thank you, ACP, for providing veterans with this wonderful platform and for introducing me to my friend, Joe. I am eternally grateful to have had the chance to be Joe's first protege. I am confident that I would not be in my position today without his moral support and expertise. 
Joe, I hope we will have the opportunity to meet in person at a work meeting/conference. Dinner is on me! Thank you, Joseph Kollasch!
-Kanaipono R., U.S. Army, Hawaii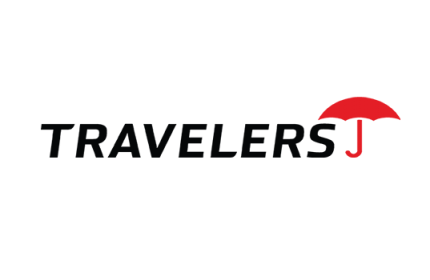 ACP congratulates: 
Jennifer Bouquot - Connecticut
Doug Brekke - California
It is with great pleasure that I nominate Jen Bouquot for ACP's Mentor of the Month. After serving 29 years in the Air Force, mainly in the Human Resources arena, I did not understand how my HR military skills translated into the civilian community.  I am currently a Facilitator for the Department of Labor's Employment Transition Assistance Program course and help transitioning service members prepare to land quality civilian careers.  We communicate the importance of having a mentor and highlight the American Corporate Partner (ACP) program as the standard during the course.  I decided to practice what I preach, and this is where Jen comes in.
Jen became my Mentor in February 2021 and she has been a perfect fit for me since day one.  Our relationship started with her reviewing my résumé and helping me understand how my military experience translated into the corporate world.  She taught me how to interpret civilian titles for advertised positions and shared her extensive knowledge of how to best posture myself for these opportunities.  Jen has exceptional people skills and is very empathetic.  She tried to see through my eyes and hear with my ears and quickly realized that my journey was not one with a final destination but one of exploration. 
Our communications have evolved to deal with more complex issues relevant to my personal and professional growth and success in the future.  She is a selfless leader who shares a genuine concern and is willing to be transparent to help me in my development. She has earned my trust, which has allowed me to be vulnerable about my concerns in my transition journey and potential shortcomings.    
Words are insufficient to express my gratitude for Jen's investment in my life. Thank you for your time and energy and reminding me how important it is to pay it forward! Thanks, Jen!
-Tony C., U.S. Air Force, Texas
I would like to nominate Doug Brekke for ACP's Mentor of the Month. I would say the best way to describe myself before meeting Doug was 'misplaced'. I had just returned home from a deployment to Afghanistan; I had a lot of motivation and passion to do something with my life but I just didn't have the direction or know exactly what I wanted to do or how to start. I had never worked in the corporate environment and was working in the HVAC industry upon returning home. I knew that this was not where I wanted to work my whole life.
From our very first phone call, I knew this was going to be an amazing pair for a mentorship and we immediately found that our way of thinking about life was very similar. Doug did not by any means go out and get me a new job. What he did do is show me what I had to offer the corporate world that I didn't see in myself at the time. I don't think I had even heard the words "Soft Skills" before speaking with him. Doug showed me that even though the MOS I had in the military may not transfer into any corporate jobs, I had developed these soft skills along the way that would be critical in finding me a new career path. He then assisted me along the way in my journey of switching my career path during probably one of the toughest times to attempt a career switch. Doug helped me prepare my résumé and taught me the importance of a presence on LinkedIn and networking. He even helped me prepare for my interview for a new IT job with mock interviews.
With my newfound confidence, knowledge of my soft skills, and all the preparation Doug helped me with, I was able to transition successfully from the HVAC industry into a new corporate IT position. Even after that, Doug has helped me learn how to show up each day like it's my first and crush it. Doug leads by example and has shown me that no matter what position you are in, you must show up as your best every single day. This attitude is what has driven me and pushed me in my new career. I was able to not only get the contractor IT position, but shortly after that, about 2 months into the job I was offered a full-time position. I am very grateful for what Doug has instilled in me and the example he has shown me, I am so happy to have him as a Mentor and know that he will help a lot of more veterans just like me!
-Nick M., U.S. Army, Kansas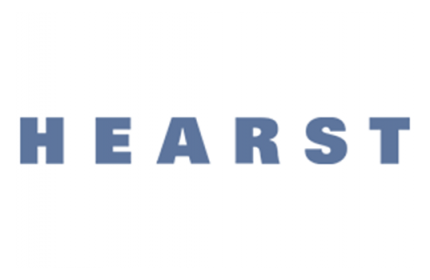 ACP congratulates:
Raymond Garskovas - California
Cody Jackson - California
I'd like to nominate Raymond Garskovas (Ray) for ACP's Mentor of the Month. We began working together almost a year ago when I was finishing up my degree at Penn State. I didn't even know how to get started looking for a corporate job, and Ray really helped me understand where to look and who to talk to.
Ray has guided me through the process while being understanding and dealing with the chaos of the COVID job market. He helped connect me with a number of individuals in my target industry and has helped me navigate my first job. He has coached me through the hiring process, even doing dry-run interviews and case studies. He has provided me with reading and study materials, and been helpful at fine tuning my resume and cover letters. I've really appreciated the support, helping me find more of a direction
As I am writing this submission, I let Ray know my aforementioned job (start-up) has fallen through. Within minutes he sent me a resource to polish up my resume and sent words of encouragement. I hope to meet him in person soon, as I owe him so much! I am thankful ACP connected us, and I am grateful he has been such an amazing Mentor. 
-Eric S., U.S. Navy, Maryland
I want to nominate Cody Jackson for ACP's Mentor of the Month. For the last year, Cody has taken a lot of time to train, coach, and mentor me in this transition period. Being on active duty for almost 23 years, I needed to learn how to take the skills that I have learned in the military and translate them into civilian terms. Cody was outstanding at doing this and he brought a different perspective to the way I was thinking.
Cody understood what I wanted to do when I transitioned out of the military, and he helped me get there; with his keen listening skills, he was able to break down what I was doing now and how it applied to the civilian workforce. Before an interview, Cody would break down the requirements for me and pull out critical information instrumental in landing my future job.
Cody is what a Mentor should be; I have been in a leadership position for over 20 years now, during which I had trained, coached, and mentored hundreds of people; when I was working with Cody, he showed me so many new ways of how to train, coach, and mentor. Cody's actions have inspired me to give back once I transition out of the military and work with transitioning vets myself. Cody is a top-notch performer and all-around-the-top Mentor.                            
-Jon M., U.S. Marine Corps, California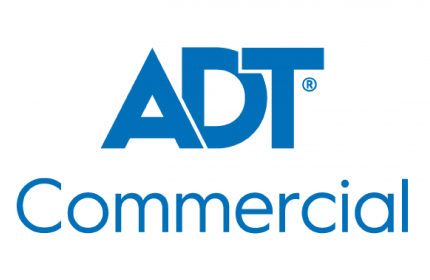 ACP congratulates:
Tony Kerske - Texas
Mike Lavway - Washington
I would like to nominate Tony Kerske for ACP's Mentor of the Month.  Last year, I was in a Site Supervisor position for a year and a half.  The company I worked for asked me to fill in the position while my previous Site supervisor was on a leave of absence.  I made multiple requests for management training to better serve the company and coworkers.  It became clear that I was on my own to figure it out.  Thankfully, I came across ACP's mentorship program.
Around November of 2020, I accepted a new, non-supervisor position for another company. That was around when ACP reached out and paired me with Tony Kerske.  Right away, Tony and I hit it off well. Tony has a very positive and easy going outlook on everything.  I was scheduled to start my new position on December 11th 2020. However, on December 7th, my home state of California went to a second lockdown due to the Covid-19 rates increasing.  While I was uncertain whether or not or when I would work for that company, Tony shared his experiences not only career wise, but in life.  Tony understood and encouraged the goals that I set for myself.  He even reached out to old contacts to see if there were places I could apply.  Tony kept me focused and taught me to never settle for anything less.  Thankfully, I was able to start my new position on March 11, 2021.  Tony coached me on how to approach this new endeavor and to always "be a sponge" while learning from others because you can always learn something new.  
I've been out of the armed forces for a long time now but it's always refreshing to relate to a fellow Navy man. Tony is a genuine person that really cares for veterans and wants to help others succeed. I not only consider Tony a Mentor, but a friend as well.  I respectfully ask that Tony Kerske be considered for this Mentor of the Month honor. He is more than deserving.  He is the best!
-Arthur S., U.S. Navy, California
I would like to nominate Mike Lavway for ACP's Mentor of the Month. We began working together at the end of last year.  I took advantage of the ACP program that was introduced to me after I completed my BA in Criminal Justice at the University of Phoenix.  I retired from the Navy as a Master Chief after 22 years this past October.  I finished my schooling and was ready to transition to the civilian workforce.  The civilian workforce was very foreign to me and I had a lot of questions, and many questions I didn't even know to ask.
Mike's guidance and insight have helped me immensely, and I do not know where I would be without his support.  He's more than accommodating with our monthly meetings.  Any time I need to reschedule, he makes time for me and he even introduced me to his boss to help me with my networking.  He gives me "homework", things to work on for our next meeting.  He has helped me get my resume  to where it  needed to be, and we go back to it, to buff it out and make constant improvements.  He ends every meeting with "How can I help you better?" He takes this relationship very seriously, and he tells me that he learns from me as well.  He follows up with me and is always available anytime I need some help.  Most importantly, he's become a friend. In one of our meetings I was feeling depressed and I needed a friend to talk to, he was there for me. 
I was a Master Chief Petty Officer and I have mentored many Sailors during my 22 years. I've been a Protege as well.  Mike is a former Army Officer.  As a senior enlisted Sailor, I would have done anything to work for an Officer like Mike.   The best way I can sum up why Mike should be Mentor of the Month is he's inspired me to become a Mentor myself for ACP, once I am fully comfortable in the civilian workforce.  He inspires me to not only DO better but to BE better. Thank you.
 -Tom A., U.S. Navy, California