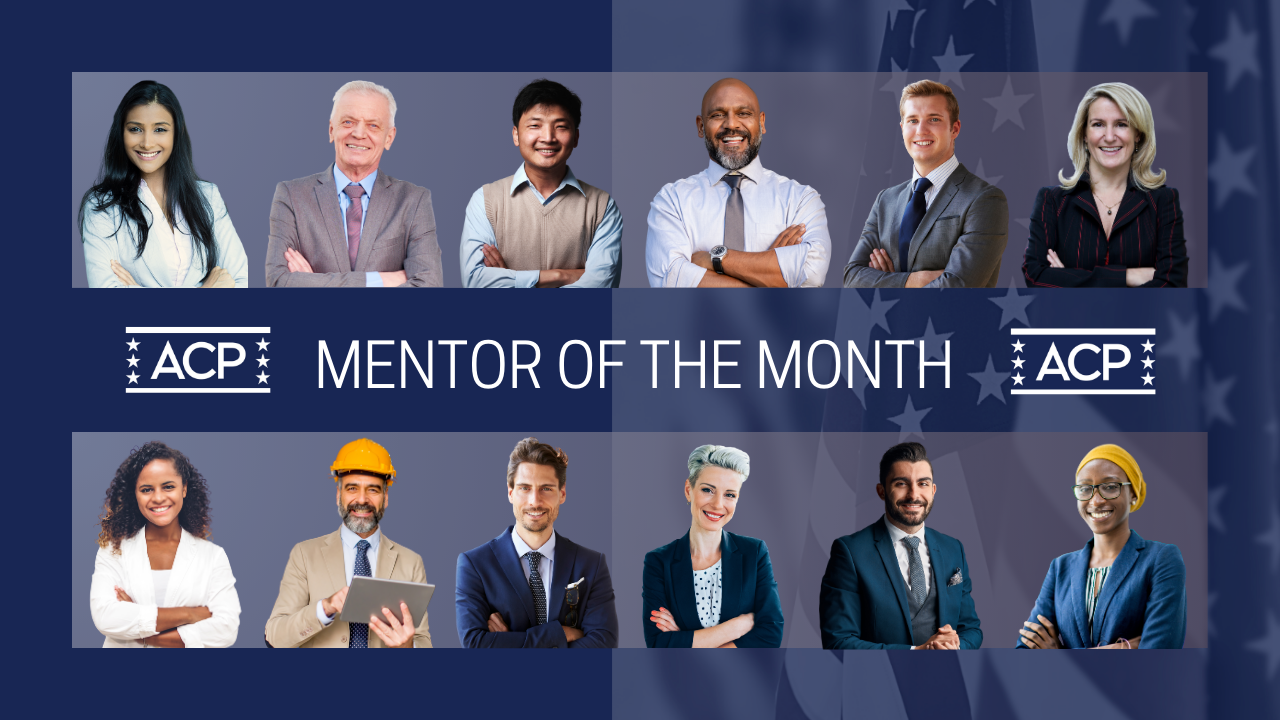 ACP celebrates the outstanding work of individual Mentors through the Mentor of the Month contest. Veteran Protégés submit nominations for their Mentors throughout the year, and ACP staff selects 1-3 Mentors each month who have made a significant impact on their Protégés' career transitions. To commemorate the winners, each selected Mentor is featured on ACP's website and both Mentor and Protégé receive an ACP memento as a token of our appreciation for their commitment and hard work.
December 2023: ACP congratulates Judy Lipton and Matt DeCicco of BlackRock!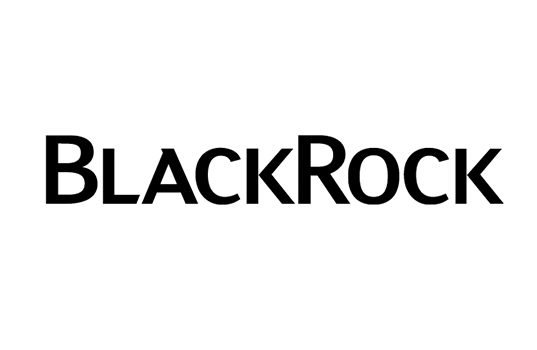 It is my distinct pleasure to nominate Mrs. Judy Lipton, Global Compliance COO for BlackRock Investments for ACP's Mentor of the Month. I am extremely grateful for Judy's approach and support as I prepared to retire from the military after more than 32 years of military service. Needless to say, the transition to the civilian sector after many decades in uniform seemed daunting at first, and that's where Judy shined. Since our first engagement in March of this year, Judy has been an influential and trusted voice every step of the way. She has gone above and beyond the parameters of this program, and I am so blessed to have her personal investment in my journey. What sets her apart from other mentors I have had in the past is her persistent feedback, valuable perspective, and devotion to helping me translate my experiences into desirable civilian sector traits and skills. Despite an extremely busy schedule, Judy committed to a routine of weekly engagements. One of the big hurdles we tackled was my resume. She spent several hours reviewing and recommending revisions. In our discussions, she helped me understand how to communicate my past performance into relevant skills for the civilian sector and potential employers. In the next phase, she backed that up with words of encouragement and sage advice during the job search, interview, and job offer process. Through it all Judy put me at ease, and I felt very prepared for each of these critical events. Even after I accepted a position, Judy continued to engage with me on a weekly basis to include the first day at my new job. I cannot express how meaningful it is to have a program like this available to service-members. Add-in incredible leaders like Judy, and it feels like you hit the lottery. Her care and attention during the entire transition phase has been exemplary. In the end, I am eternally grateful for her support, and I truly believe Judy deserves this recognition and much more!
- Troy P., U.S. Air Force, Illinois
 
I am delighted to nominate Matt DeCicco, Director - Head of Commodities, Carbon, and Crypto Trading at BlackRock, for ACP's Mentor of the Month award. Matt's profound expertise in financial services and his unwavering commitment to supporting veterans have significantly impacted my journey towards a career in finance.
Matt's professional journey, marked by his ascent to a leading position in one of the world's most renowned investment firms, exemplifies dedication and excellence. His role at BlackRock, which encompasses the complex realms of commodities, carbon, and crypto trading, highlights his broad and deep understanding of financial markets. Despite his high-profile role, Matt has consistently made time to provide invaluable mentorship.
Our numerous in-depth discussions over Zoom have been a cornerstone of my learning experience. Matt's ability to demystify the intricate facets of financial markets and the finance industry has been instrumental in shaping my understanding and aspirations. His guidance in refining my resume was not just about improving a document but also about honing my professional narrative to align with the dynamic world of finance.
One of Matt's most significant contributions to my development has been facilitating my access to an exclusive Bloomberg training course. This opportunity not only allowed me to familiarize myself with the Bloomberg terminal - a crucial tool in finance - but also substantially enhanced my knowledge of financial markets.
What sets Matt apart is his approachability and responsiveness. Be it through email or text, he has always been readily available to answer questions or provide advice, making him not just a mentor but a reliable guide. His mentorship has gone beyond professional guidance; it has been a journey of genuine support and encouragement.
In closing, I am extremely excited to be working with Matt. He is an exemplary mentor whose profound knowledge, generous spirit, and dedication to helping others transition into the finance sector make him an outstanding candidate for the ACP Mentor of the Month Award. His influence has been a pivotal part of my journey, and I am confident that his mentorship will continue to be a guiding light for many others in their professional endeavors.
- Waylon H., US Coast Guard, New York
November 2023: ACP congratulates Bradley Halpern and Aaron Trobe of McKinsey & Company!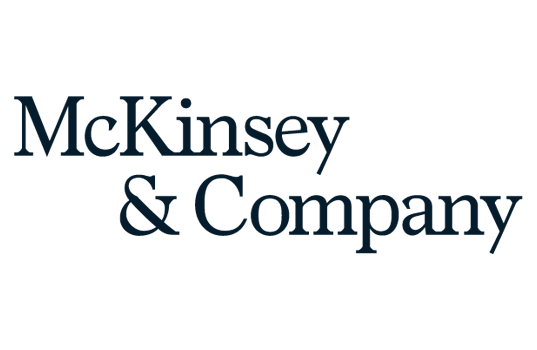 I am honored to nominate Bradley Halpern, a Public Sector Management Consultant at McKinsey & Company, for ACP's Mentor of the Month award. Bradley's exceptional mentorship has not only transformed my understanding of the corporate world but has also enabled me to leverage my unique strengths, leading to a seamless and successful transition from a military to a corporate career.
A testament to Bradley's intellect and work ethic, he earned triple majors from the University of Rochester before dedicating his career to working with federal agencies and military organizations. Despite his demanding professional schedule, Bradley selflessly commits his time to mentor transitioning members of the military like myself.
Bradley possesses an extraordinary ability to identify and capitalize on his protégés' unique strengths and experiences. In my case, he quickly noticed my ability to consolidate information and my propensity to thrive under constructive criticism. By tailoring his mentorship to these strengths, he enabled me to gain a deep understanding of the corporate landscape and apply my skills effectively within this new environment.
One of the most impactful aspects of Bradley's mentorship is his unique ability to manage expectations realistically. His grounded advice and consistent support have helped me set and achieve ambitious yet attainable goals. Bradley's methodical approach and sharp analytical skills were instrumental in ensuring that my transition was smooth and successful.
With Bradley's guidance, I was able to pass the resume screening for some of the most prestigious management consulting firms. Although I wasn't successful in securing a role at these firms, Bradley's mentorship ensured that I landed a high-level role as a Business Process Analyst at Stanford Health Care, a leading and highly selective organization. I aimed for the stars, and Bradley's transformative mentorship ensured that I at least landed on the moon.
In conclusion, I strongly recommend Bradley Halpern for the ACP Mentor of the Month Award. His exceptional understanding of transitioning from the military to corporate America, his unwavering support, and his ability to leverage and enhance the unique strengths of his protégés make him an ideal candidate for this recognition.
- Miguel B., U.S. Air National Guard, California
I want to nominate Aaron Trobee, Associate at McKinsey & Company, for ACP's Mentor of the Month. From our first call, he made it his mission to get to know me and prepare me to find a job as I transitioned out of the Army. Aaron used his job search experience to guide me through exercises from a book he had used in finding his first job out of his MBA program. Aaron and I did regular resume revision while planning and strategizing applying for and interviewing for jobs.
Many qualities make Aaron stand out as a mentor. He can always provide an example of and template for the kinds of preparation he wants me to do for my job search.  Aaron has listened to my goals and timeline and keeps me on track to apply for and find my next job. He personalizes the process so as I learn more about his job search and work experience, I use it as a basis for learning more about myself. Finally, Aaron remained invested on a personal level by checking in about my family and life overall.
I am more confident applying for jobs now, having gone through Aaron's mentorship, than I would have been otherwise. He has made my job search a more straightforward and efficient process, and I cannot thank him enough for the time he commits to this each month!
- Mike K., U.S. Army, Texas
October 2023: ACP congratulates Joelle Germain and Brad Hoeffel of Schneider Electric!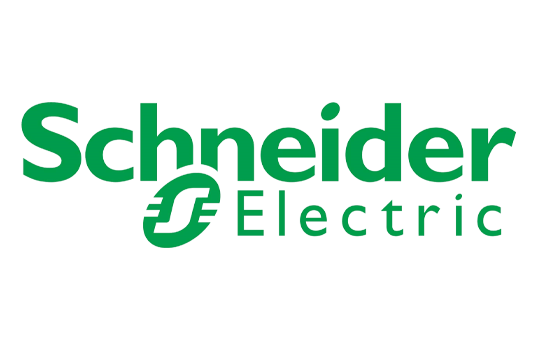 It is my pleasure to nominate Joelle Germain, Senior Project Manager at Schneider Electric, for ACP Mentor of the Month. I am so grateful for Joelle's amazing mix of tenacity, energy, patience, and honesty as she has guided me to prepare to transition from a 20+ year military career towards the civilian sector. Joelle is wonderfully open-minded and was excited to learn about what I have done in the military to help me translate those skills in my resume, LinkedIn profile, and interview preparations. She painstakingly reviewed every word of my resume and worked with me through multiple drafts to ensure I was projecting my skills appropriately and attracting the kind of employer I desire. An unexpected, but much appreciated skill was her artistic eye which helped me design my resume and LinkedIn profile. She took the time to review specific job postings using her experience to explain what qualifications she felt I met, how to tie my military experience to those qualifications, or give recommendations on how to address qualifications where I may be lacking. Sharing her experience as a project manager along with her willingness to voice her perspective on things like remote work, family life, and more have been invaluable. I am incredibly grateful to her for her support and honest feedback. Finding a supportive mentor with a very different background forced me out of my military comfort zone which was a wonderfully positive experience. What a privilege to be mentored by a woman who grew up in another country, has worked all over the world, and has limited experience with the U.S. military. This allowed us to connect as humans and forced me to articulate who I am and what I do beyond my uniform and military bio.
- Jessica M., U.S. Navy, California
 
Brad has been a tremendous mentor and friend as I've worked through transitioning from active duty to the private sector.  From translating military speak to being a sounding board to prepare for hard discussions at work, he has been available and provided thoughtful, critical feedback.  Even with his own time commitments and constraints, Brad has always made time and is always equipped to work through my thoughts on projects and challenges!  I'm thankful that I've had this opportunity to work with him and for the superior partnership that he provides, even when work has him traveling and abroad.  I look forward to continuing to work with him and I remain ever thankful for his partnership!
- Nate K., U.S. Marine Corps, Minnesota
September 2023: ACP congratulates Kurt Dargis and Dani Wexelman of Disney!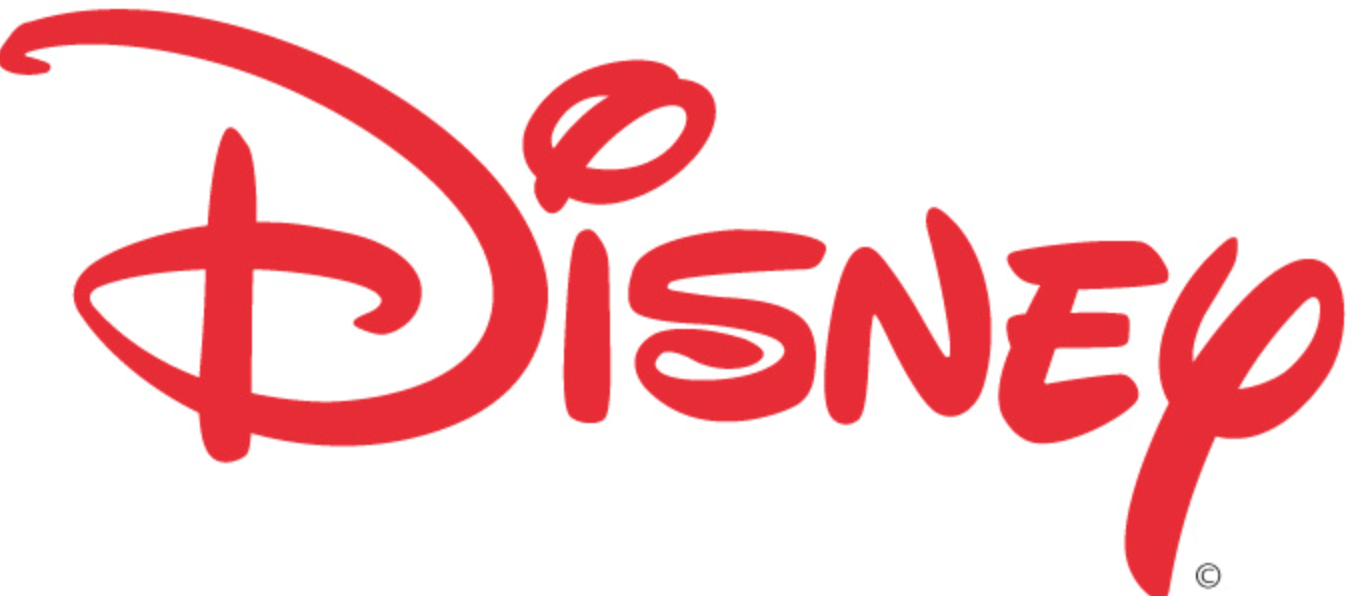 It is my pleasure to nominate Kurt Dargis for ACP Mentor of the Month. Over the course of the last 11 months, he has consistently gone beyond the scope of what I hoped to gain from this mentorship. I signed up for this program with ambitions of breaking into a very competitive industry, and Kurt has empowered me with a sense of preparedness and confidence as I close in on my transition out of the service. From the beginning, he was curious about my background and offered tailored advice for the specific goals I had laid out. He is attentive, selfless, knowledgeable, and clearly invested in helping put me in the best position for success. Even in between our scheduled calls, he sought out people in his network that work near my desired region and introduced me to help grow my own network. He also guided me towards unique volunteer opportunities, giving me invaluable personal and professional experiences.
While Kurt has been incredibly helpful with my professional ambitions, I have thoroughly enjoyed working with him as a person. I have so much respect for him and what he does and have really enjoyed learning about the inner workings of his profession. We have had several calls where much of the conversation was jovial and centered on mutual interests associated with his job, which were some of my favorite moments. Kurt has not only served as an incredible professional mentor, but I also consider him to be a friend. I am extremely fortunate and forever grateful.

- Daniel W., U.S. Navy, California 
 
When I think of someone that I would want as a mentor, I think of someone that is patient, kind, a natural giver of useful information, knows when to press the right buttons, and not only cares about your "career" success but who supports you in "life" success. Dani Wexelman embodies all of these qualities so gracefully. She has provided me with the calm presence that I've needed to weather the storms that this arduous job search process brings. Our meetings always bring me realigned to what I need to do, how to execute confidently, and just make me feel like I'm doing my best. Her humble rebuttal to this would be that she isn't "doing enough", but that's false. There's never been a meeting with Dani that I haven't left with a bit more confidence, belief in my abilities, and faith in her as my mentor. She's truly one of the great ones and anybody would be extremely lucky to have her as their mentor.

- Jonathan C., U.S. Navy, Florida 
 
August 2023: ACP congratulates Bryon Blohm and Joshua Jonas of PricewaterhouseCoopers!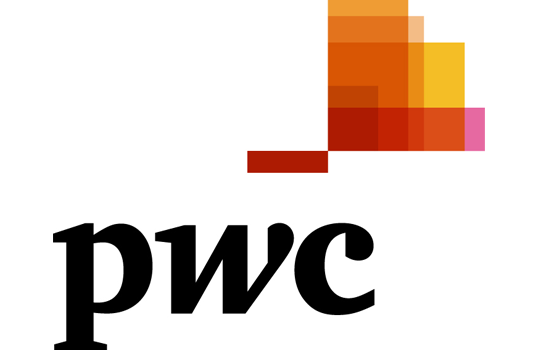 I want to nominate Bryon Blohm, Director within PwC's Healthcare Services Division, for ACP Mentor of the Month. Bryon is an experienced mentor that knows the challenges of interlacing military talent with the civilian workforce. As a mentee under Byron's mentorship, I was well informed of the many opportunities that were available during my transition out of the military. Bryon is thoughtful, available, and an exceptional mentor that has made a long-term impact on my professional growth. 

Furthermore, Bryon not only provided world-class mentorship, he went out of his way to provide pointers on his own experiences with regards to resume writing, networking, and salary negotiations. Bryon's mentorship was paramount in my efforts in finding meaningful employment following my military service. I wholeheartedly recommend Bryon for this recognition and am confident he will continue providing the highest standards of ACPs mentorship program.

- Nick D., U.S. Army, South Dakota
 
I am excited to nominate Josh Jonas as the ACP Mentor of the Month. Josh has exhibited extraordinary mentorship skills, providing instrumental guidance and support on my military-to-civilian transition success. From the start, he learned about my background and evaluated my resume, offering me targeted advice on what I should apply for. He also shared his awareness of the specific experiences, training, and mindset required to flourish in my aimed industry.

One of the things that impressed me the most was Josh's honesty about the challenges that may develop when transitioning from military to civilian professions. He provided me with tips and strategies to overcome these barriers, assisting focus, efforts, and direction for a specific job that fits my skills and experience. I successfully navigated the interview process with Josh's counseling and negotiated an acceptable salary. Throughout our discussions, Josh was incredibly supportive and knowledgeable, offering even more valuable insights than I had expected. Thanks to his mentorship, I have been successful in my role, earning recognition as a project manager within my team.

I feel incredibly privileged to have been paired with such an experienced, competent, and professional mentor through ACP. Josh's selfless commitment to my success, investing numerous hours of his time, is a testament to his character and commitment to the program. I cannot thank ACP enough for connecting me with Josh, and I am truly thankful for all the guidance and assistance he has provided me. Josh deserves to be recognized as a top-notch ACP mentor, and I am honored to nominate him for this well-deserved recognition.

- David B., U.S. Army, Colorado
July 2023: ACP congratulates Jeffrey Boorjian and Douglas Horan of MetLife!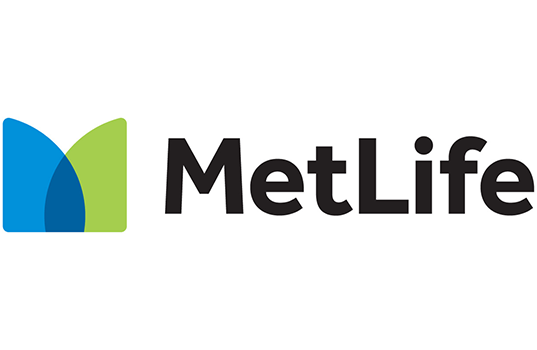 Upon deciding to pursue my passion for marketing, I completed my Bachelors of Arts Degree in Public Relations and Marketing in 2021. However, marketing career opportunities were not opening. I still needed to translate my military skills, gain civilian certifications, and tailor it all into a comprehensive resume. Reading job descriptions was extremely discouraging. It seemed as if I would never be qualified for any marketing job.
I gave up on my new career aspirations many times. Accepting job opportunities that were not what I desired. In order to achieve my objective I needed marketing industry guidance from someone working within the industry. Eventually, I heard about American Corporate Partners (ACP) through Veterans Bridge Homes. ACP worked diligently and matched me with Jeffrey, a C-Suite Executive in Marketing!
During our initial conversation, he stepped in with a solid determination to mentor me toward success. Immediately we developed a strategic plan to fulfill job description requirements based on my career objectives. We have bi-weekly meetings to update my progress, tailor my resume, provide much needed encouragement, and provide further industry insights. I have also applied to graduate school and achieved several industry certifications with his guidance.
In conclusion, meeting Jeffrey Boorjian, a leader in the marketing industry has been pivotal! Over the past 5 months, I have gained confidence and skills to succeed in the marketing industry. I have also gained a mentor beyond what I could have expected. Thank you Jeffrey!
- Kerri-Ann B., U.S. Navy, North Carolina
 
I am writing to enthusiastically nominate Doug for the Mentor of the Month Award. As a mentee under his guidance, I have experienced firsthand the exceptional qualities that make him a truly outstanding mentor. Doug's kindness, unwavering support, ability to connect me with industry professionals, and understanding of my transition from the military to the corporate world have had a profound impact on my personal and professional growth.
First and foremost, Doug's kindness is remarkable. He consistently demonstrates genuine care and empathy, always going above and beyond to ensure my well-being and success. Whether it's offering a listening ear, providing words of encouragement, or offering practical solutions, Doug's kindness creates a nurturing environment that fosters trust and motivates me to strive for excellence.
Furthermore, Doug's unwavering support has been instrumental in my development. He consistently makes himself available, providing guidance and advice whenever I face challenges or uncertainties. His willingness to share his wealth of knowledge and experiences has been invaluable, enabling me to navigate the complexities of the corporate world with confidence. Doug's unwavering support has instilled in me a sense of self-belief and resilience that I carry with me as I tackle new endeavors.
One of Doug's exceptional qualities lies in his ability to connect me with industry professionals. Recognizing the importance of networking and building meaningful relationships, Doug has opened doors for me that I never thought possible. Through his extensive network, he has introduced me to influential individuals who have provided invaluable insights and opportunities for professional growth. Doug's dedication to expanding my professional network has significantly enhanced my career prospects and has broadened my horizons.
Finally, I must emphasize Doug's deep understanding of my transition from the military to the corporate world. His insights into the challenges and adjustments associated with this transition have been invaluable. He has shown great empathy and provided me with guidance tailored to my unique circumstances, ensuring a smooth and successful integration into my new corporate life. Doug's understanding and unwavering support during this transitional phase have played a vital role in my ability to adapt and thrive.
In conclusion, Doug's exceptional qualities as a mentor make him an outstanding candidate for the Mentor of the Month Award. His kindness, willingness to support, ability to connect me with industry professionals, and understanding of my military-to-corporate transition have made a significant and lasting impact on my personal and professional development. I wholeheartedly recommend Doug for this prestigious recognition, and I am confident that he will continue to inspire and empower mentees in their journey toward success.

- Michael R., U.S. Navy, Washington
June 2023: ACP congratulates Joshua Corroy and Thomas Curran of Ameriprise Financial!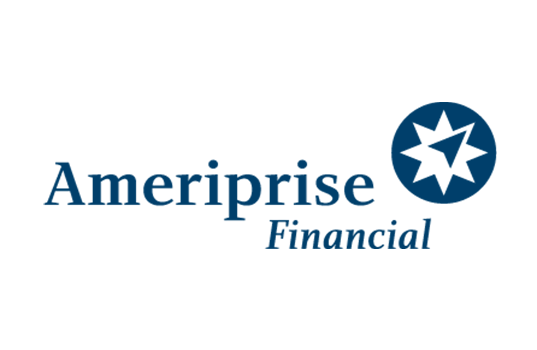 I would like to nominate Joshua J. Corroy for ACP's Mentor of the Month.  Our nine months together provided the most professional transitional guidance and mentorship I have ever received during my military career.  His attention to detail and his willingness to help has provided the motivation and push for me to shape my life after the military.  Mr. Corroy has an extraordinary wealth of knowledge and had the ability to relate and translate military to civilian life.
My transition from military to civilian was filled with uncertainty and I was given a choice for the first time in deciding what I wanted to do with my life.  It is with Mr. Corroy's experience and mentorship that I was able to gain direction.  He reviewed and gave guidance on resume building, using his own professional experience to shape and direct interviews in my favor.  He has provided guidance in the work sector that directed me to my current job and is instructing me on how to show an organization the best of me. 
Mr. Corroy has gone above and beyond in his availability and the resources provided.  The one-on-one sessions not only allow me to meet with Mr Corroy but are used as a strengthening of communication skills and interactions with business partners.  Every meetup builds my kit bag for life after service.  Mr. Corroy is an outstanding asset to ACP and an outstanding leader.

- Rudy D., U.S. Army, Texas
 
I would like to nominate Thomas Curran as Mentor of the Month. During our initial meeting, Thomas made it a priority to get to know me as a person prior to discussing any professional and personal goals. He has gone above and beyond to make himself available. Tom has grown to know me on a personal level going as far as to ask how my wife and children are doing whenever we speak. Because of his personalized approach and positive attitude, I am beginning to see the success I prayed for when I transitioned from the United States Air Force. Thomas has been instrumental in my latest professional successes. Recently I applied and was accepted as a federal contractor through a security company. Additionally, I have become a business owner, opening and operating my own barbershop. I do not walk this path with the confidence that I need without him. I wholeheartedly recommend Thomas Curran for this award next month, and every month afterward. Thank you for your time and consideration. 

- Jared J., U.S. Air Force, Georgia
May 2023: ACP congratulates Julia Davids and Julius "Juice" Madai of Raytheon!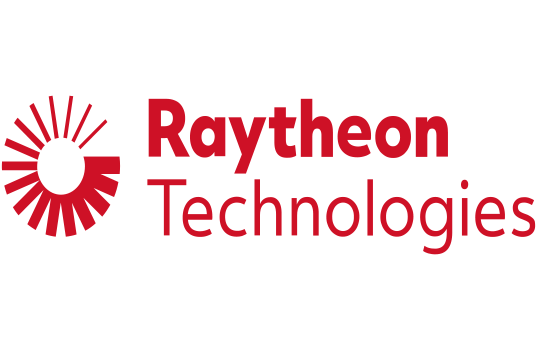 I would like to nominate Julie Davids for ACP's Mentor of the Month.  Throughout our time together, Julie has been an outstanding mentor, offering invaluable insight when it comes to developing my professional career and helping me navigate a successful transition. Julie has gone out of her way to provide me with candid feedback by reviewing my resume and talking about setting realistic expectations for post-military employment.  We also discussed my skillbridge opportunities and she provided some insight that I utilized to choose the program that works best for me.
Beyond the items listed above, Julie has reached out to me outside of our scheduled meeting times to connect with me, and answer any questions that may have arisen throughout the time in between sessions.  Additionally, she has virtually introduced me to other working professionals within her professional network that have offered me their unique perspectives as well as within her organization and the IT / Cybersecurity community.
Originally, I was a little apprehensive about having a mentor that was not a veteran, however, my worries quickly subsided after the first time I met with Julie.  Her professionalism, dedication, and candor throughout this process have been absolutely essential in ensuring that I feel confident to take the next steps.  It has truly been my privilege to work with Julie.

- Brandon N., U.S. Army, North Carolina


I am honored to nominate Juice Madai for the ACP Mentor of the Month Award in recognition of his exceptional guidance and support during my transition from a 26-year army career to corporate America. Juice's unwavering dedication and commitment to my professional growth have been instrumental in helping me successfully navigate the challenges of starting a new career in a completely different environment.
When I first met Juice, I was struggling to understand and adjust to the demands of the corporate world. I had no idea how to leverage my military skills and experiences to succeed in a civilian setting. However, he patiently listened to my concerns and provided me with invaluable insights and advice that helped me gain confidence and build a solid foundation for my career. His mentorship went beyond just providing me with technical skills and job-related knowledge. He also taught me how to network, communicate effectively, and navigate the politics of the workplace. Juice's guidance on how to tailor my resume and interview skills to the corporate world was especially helpful, and I credit much of my success to his mentorship.
What stands out most about Juice's mentorship is the time and effort he put into helping me succeed. He was always available to answer my questions, provide feedback on my work, and offer encouragement when I needed it most. His willingness to advocate for me and connect me with other professionals in the field was invaluable, and it opened doors that I never would have been able to access on my own.
I was particularly impressed with his ability to understand my unique challenges as a military veteran and offer insights on how to overcome them. His willingness to share his own experiences and stories was inspiring and helped me to navigate the often-difficult path of transitioning from a military career to a civilian one. Juice helped me to understand the cultural differences between military and corporate America, and how to use my military experiences to excel in the corporate world. His commitment to my success has been truly exceptional. He went above and beyond to ensure that I had the tools and resources I needed to thrive in the corporate world. He was always available to provide guidance and support, and his mentorship went beyond just professional matters.
In conclusion, I strongly recommend Juice for the ACP Mentor of the Month Award for his outstanding mentorship and dedication to helping me and other veterans succeed in the corporate world. His ability to understand and empathize with the unique challenges of transitioning from the military to corporate America is truly exceptional, and his unwavering support and guidance have been instrumental in my success. Juice is an exceptional mentor and friend, and I am proud to have had the opportunity to work with him!

- Larry B., U.S. Army, Washington
April 2023: ACP congratulates Jon Townend and Brian Yarbrough of Johnson and Johnson!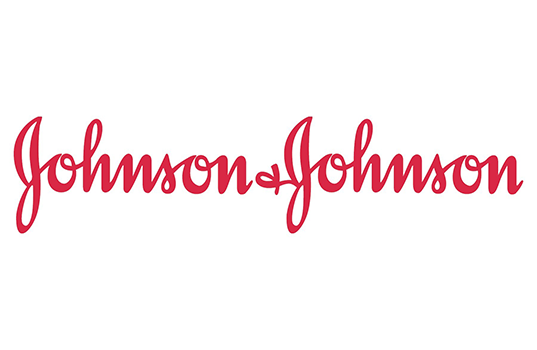 ACP is extremely honored to nominate Johnson & Johnson Mentor Jon Townend as ACP's Mentor of the Month. Jon has been a seasoned ACP mentor for nearly a decade providing his niche experience and guidance to 9 ACP proteges. From helping every single one of his proteges to find meaningful employment upon their transitions to providing thoughtful perspectives on how to engage with the culture of Corporate America, Jon has certainly left his mark on the ACP community. Honorably titled as 'The Best ACP Mentor' and a 'kind soul' by his previous proteges, his nomination today is no surprise. With his last ACP mentorship closing out this week, Jon's final protege had this perspective to share:
On just the outset of working together, I was learning a lot about the corporate world from Jon and definitely felt like I was better prepared for life after the Army with him as my corporate mentor. Jon's mentorship and insight after the fact continued to be beneficial and value-added to my career as an IT Asset Manager / Project Manage. He consistently provided sound advice from a senior executive perspective, and although he has already helped me find my first job out of the Army, we still keep in touch on a regular basis. As of late, Jon continues to help me better understand the corporate world and has helped me navigate certain situations that are commonplace in the corporate world but are unfamiliar to someone who has spent the last 20 years in the Army. He has connected me with people in his network that are able to provide recommendations on how to improve my operations and increase my viability with my current employer. I'm greatly appreciative of his mentorship and we both will probably continue this mentorship even after the conclusion of this program with ACP.  If I could give Jon a rating it would be 10 stars out of 5! I'm honored to be mentored by Jon and hope to maintain this relationship indefinitely.

-Antoniorey P., U.S. Army, Hawaii


It is my pleasure to nominate Brian as a mentor of the month. From the very beginning, Brian's mentorship, experience, and dedication to guiding me to a successful professional transition from my military career to my civilian career have been invaluable. From our very first conversation, Brian and I clicked on a personal level. It didn't take long for our conversations to quickly turn from not only professional guidance/advice but also personal stories (most of which are hilarious), hot sports takes, and in-depth personal advice. From our similar career journeys upon exiting the military to our love of sports, Brian and I share an almost brotherly bond.
Throughout the past 8 months, Brian has helped me with writing my resume, interviewing, writing professional performance goals, and expectations upon entering Corporate America, and above all else, building my confidence to succeed in my new professional career. What I enjoy the most about our relationship is that our conversations are mutually beneficial. Often, I feel that I am receiving all this information from Brian and that I have nothing to offer in return. Brian assures me that the questions that I ask him are well thought out and they require him to have some introspection. Our bond allows me to be extremely receptive to his in-depth guidance that follows our conversations and often I can immediately implement his advice and see a positive impact.
Brian has truly been a beacon of knowledge and guidance and I cannot thank him enough for what he has taught me. I sincerely believe that if Brian was not my mentor, then I would not be as successful as I am today.

-Spenser S., U.S. Army, Texas
March 2023: ACP congratulates Kevin Daigneault and Susan Wilson of Northrop Grumman!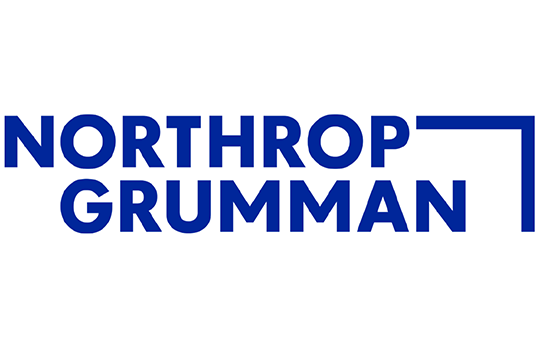 I am pleased to nominate Kevin Daigneault as the ACP Mentor of the Month. Kevin has demonstrated exceptional mentorship skills, providing invaluable guidance and support on my journey to success. From the beginning, he took the time to understand my background and review my resume, providing me with targeted advice on the initial roles I should apply for. He also shared his insights into the specific experiences, training, and mindset required to succeed in my targeted industry.
One of the things that impressed me the most was Kevin's candidness about the challenges that can arise when transitioning from military to civilian careers. He provided me with tips and strategies to overcome these obstacles, helping me focus my efforts and apply for a specific job that fits my skills and experience. With Kevin's guidance, I successfully navigated the interview process and negotiated a fair salary.
Throughout our discussions, Kevin was incredibly supportive and knowledgeable, offering even more valuable insights than I had anticipated. Thanks to his mentorship, I have been successful in my role, earning recognition from my management team on multiple occasions.
I feel incredibly fortunate to have been paired with such an experienced, competent, and professional mentor through ACP. Kevin's selfless dedication to my success, investing numerous hours of his time, is a testament to his character and commitment to the program. I cannot thank ACP enough for connecting me with Kevin, and I am truly grateful for all the guidance and assistance he has provided me. Kevin deserves to be recognized as a top-notch ACP mentor, and I am honored to nominate him for this well-deserved recognition.

-Richard S., U.S. Air Force, Alabama


I would like to nominate Susan Wilson for ACP's Mentor of the Month. Since the start of our mentorship, Susan has gone above and beyond in ensuring I have a smooth transition into a successful career after Active Duty. She has offered assistance with everything from resumé writing to building my professional network and has always made herself available to answer any questions I have. I chose to shift into a new career field and with that, comes challenges. Anytime I felt unsure of myself, Susan would remind me of my skills and talents and guide me into the next step to get me that much closer to my goal. Every time I talk to Susan, I always leave the call feeling more confident, prepared and knowledgeable. Susan is easy to talk to, extremely helpful and beyond dedicated as a mentor. I am so lucky to be her mentee and I look forward to her continued guidance. I thank ACP for giving us this opportunity to connect! Again, thank you for all your help!

-Tara S., U.S. Air Force, California
February 2023: ACP congratulates Stacey Phelps and Brandon Rondeau of John Deere!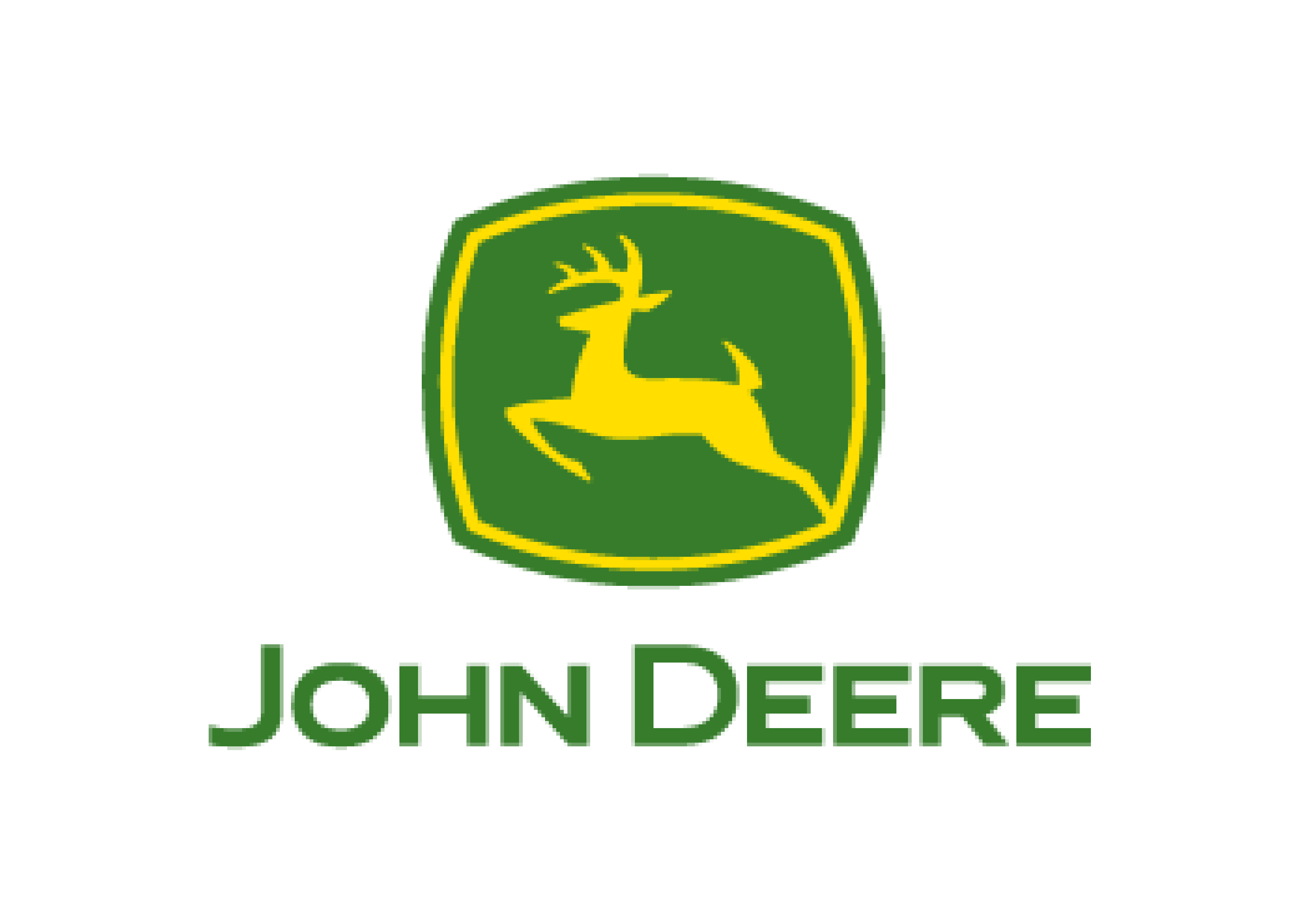 I would like to Nominate Brandon for Mentor of the Month. Brandon from day one has gone out of his way to establish a great line of open communication and goes out of his way to provide as much time and attention to me as needed. As a mentee, I could not be more grateful to have a mentor that provides such detailed answers to my million questions. Brandon has a great way of offering really constructive feedback and really breaks down complex issues I've had such as resume writing and interview skills. There has yet to be a question that Brandon cannot answer and his knowledge and experience has given me the confidence to continue to improve and build on my current skill set.  This mentoring adventure thus far has offered more than I expected to receive and I could not be more grateful!

-Gilbert J., U.S. Marine Corps, Arizona
 
I would like to nominate Stacey Phelps as Mentor for the Month. When I first heard about ACP's Mentorship Program for transitioning service members, I quickly jumped onboard because I wasn't sure which path I wanted to take after leaving the military. Shortly after, I was paired with Stacey and I can truly say what a Godsend. She has challenged me to explore my strengths and channel that energy into possible career opportunities. We have bonded over our love for the country, we are both daughters of Jamaican soil, and we have many things in common. We have both demonstrated that transitioning is a part of our DNA because we did it before by leaving our homeland to be in another country, so navigating a new career path will take some adjustment but it can be done.
Stacey has really been there for, not only for my career transition,  but also for personal matters. As transitioning service members, we face a lot of uncertainty returning to civilian life, so it's important that we have someone we can rely on. There were times when I needed spiritual guidance and she was there to support and cheer me on when those worries turned into victories.
Thanks Stacey for making me part of your schedule and going above and beyond. Thanks for being awesome!

-Suzette L., U.S. Navy, California
January 2023: ACP congratulates Rupam Bora and Charlie Weiss of Oxy!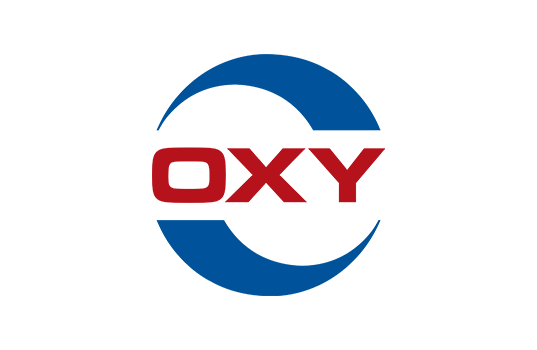 As a senior Army leader set to transition after serving over 29 years, it is a pleasure and honor to nominate Rupam Bora for ACP Mentor of the Month. Rupam is a tremendous person and leader who is passionate about assisting and mentoring our service members. I have been extremely impressed with him as a mentor and friend. His integrity, perseverance, and dedication to this awesome program serve as the blueprint for others to emulate. Additionally, his wealth of knowledge is second to none, with regard to assisting any service member with the transition from service.
Rupam uses a methodical approach to each mentor session that allows me to easily navigate the unchartered waters we call military transition. Of all the outstanding traits he has, the one that stands out the most is that he cares. He has taken the time to provide feedback and recommendations to improve my resume, along with driving a strong focus and emphasis on networking using LinkedIn. These small yet impactful recommendations enabled me to come one step closer to landing future opportunities within Corporate America. Rupam is without question a "game-changer." I would recommend his services and expertise to any of my friends transitioning from the Army. Based on his superstar performance and unwavering support, he has my highest recommendation for ACP Mentor of the Month.

-Marvin D. Martin, U.S. Army, Texas
 
It is my pleasure to nominate Charlie Weiss for ACP's Mentor of the Month recognition. Charlie became an invaluable mentor to me even after our first couple of meetings. Honestly, when I first applied to be an ACP protégé I had little faith that ACP would be able to find a suitable mentor in my specific field of environmental compliance (which is the opposite of my direct combat role in the military). My screening call with ACP ended with me hoping to find a mentor in a field that was at least relatable to what I do. Then they sent me Charlie's bio.  
Charlie is currently the Executive Advisor, HSE, Sustainability & Communications and has worked in the environmental realm for longer than my professional career. It's amazing that he manages his professional duties and family obligations while still making time, at least every month, to talk about my career challenges and ambitions. The high-level guidance that he provides to me matter-of-factly isn't just invaluable to me, it's unobtainable through any other avenue than ACP's mentorship program. I'll be forever indebted to ACP and Charlie for this mentoring opportunity. Charlie is, without a doubt, a tier 1 mentor! 

-Jacob O., U.S. Marine Corps, Washington