If you're looking to challenge yourself daily, work alongside an engaged team and make a difference in the veteran community, ACP could be the place for you. As a growing non-profit, we're always looking for enthusiastic and curious professionals to join our team.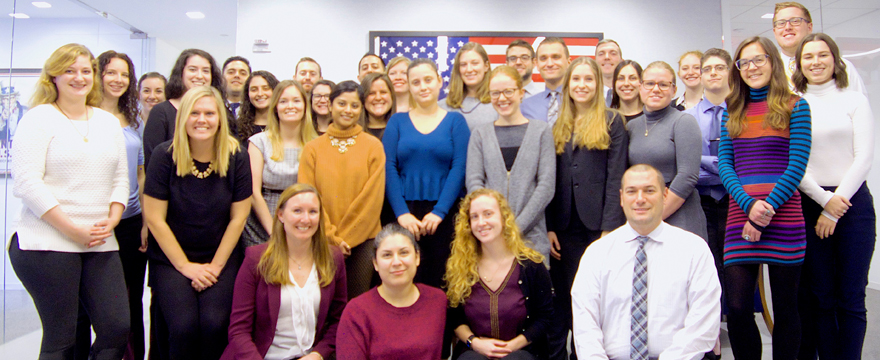 At ACP, we believe in the power of mentorship. Our entire staff is skilled at creating and supporting successful mentorships, which is due to all employees starting in the Operations Associate role where they facilitate relationships between veteran Protégés and corporate Mentors.
After working at ACP for a few months, Operations Associates begin specializing in certain areas of focus based on their interests and strengths. Some join the corporate relations team to manage relationships with our company partners. Others channel their passion for community engagement into running our social media platforms. And many more spread the word about our services to veterans across the country on our veteran outreach team, building relationships with colleges, VSOs, and military bases nationwide. 
Our team is comprised of writers, PhD candidates, history buffs, foodies, dog lovers and marathon runners. We're a mix of veterans, military family members and civilians, all focused on the mission of helping veterans succeed in the workplace. There's no typical employee at ACP, but we look for curious self-starters who want to learn new skills, take initiative, push their boundaries and build careers here.  If this sounds like you, we'd love to hear from you. 
Healthcare and dental plans
Summer Fridays between July 4th and Labor Day
Paid vacation, increasing with your length of employment
10 paid holidays off
Paid time off for volunteering in the community
Paid parental leave
Pre-tax transit benefits     
Professional development allowance
Team outings and social gatherings
Financial assistance offered to new hires for professional work attire and moving expenses