Protégé Spotlight

ACP periodically recognizes veterans who have gone above and beyond the requirements of the Mentoring Program to make the most of their mentorships. 
Mentors nominate their Protégés for this recognition by submitting a brief description detailing their Protégé's efforts and dedication to spotlight@acp-usa.org. Mentors can nominate their Protégés at any point throughout their mentorship and are encouraged to submit nominations as often as they wish. Selected nominations are then featured on our website and social media to celebrate the successes of these motivated veteran Protégés.
Spotlight: Michelle Weingott, Aberdeen, North Carolina, U.S. Army Spouse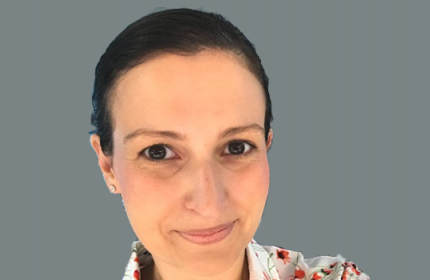 Michelle is an experienced HR professional who knows what it takes to reinvent yourself professionally. As a new military spouse and US citizen, Michelle showed up with a game plan and ideas for how to get where she wanted to go. She quickly identified the gaps, challenges, and opportunities and worked strategically towards achieving her goals. Michelle is an exceptional example of "bloom where you are planted", showcasing that resilience, tenacity, and hard work pay off. Together, we've navigated the cultural aspects of working in corporate America and how to turn foreign work experience into a superpower. I am extremely confident Michelle will find tremendous success in her career.
Mentor: Juliette Ramberg, Washington, D.C., Bloomberg
Spotlight: Philip "Gus" Ingaglio, Sneads Ferry, North Carolina, U.S. Marine Corps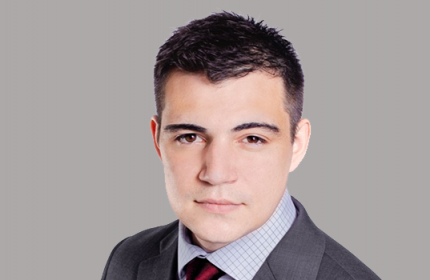 When Gus and I partnered, he had an uphill climb – a decision was made to honorably discharge from the Marine Corps with less than 6 months remaining to find a job, let alone discover a career that met his interests. Immediately, we laid out a thorough and aggressive plan to ensure that he met his transition objectives. In addition to learning how to write a resume, interview prep, and networking – Gus had three goals in mind: Desired Location, Competitive Salary, and Desired Career/Position. We both agreed that if he could meet at least two of the three goals, it would be considered a success. Not only did Gus accomplish all three of the objectives (Location, Salary, Career), he was able to accomplish this feat in less than 5 months, which is impressively rare. Due to the invaluable resources, opportunities, and experience that American Corporate Partners (ACP) affords transitioning service members and veterans, Gus ultimately had the option to entertain offers from four major companies.
Mentor: Andrew Arbogast, Memphis, Tennessee, International Paper
Spotlight: Bradley Whittington, Kirkwood, Missouri, U.S. Navy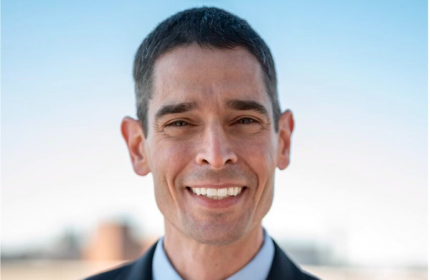 Brad is a proven leader from his service in the Navy. His leadership capabilities have been very apparent as he has been developing a plan for his future. He approached transition planning like any big initiative, thinking through the vision, strategy, and tactics. He utilized the ACP tools, such as the career assessment questionnaire, and proposed our one-year action plan. Our meetings are engaging with some catch-up, a process check, then diving into discussions on various specific topics. What has impressed me most is how Brad has been proactively leveraging multiple resources to support his future planning and how he ties it all together in our mentoring calls. He is leveraging transition planning tools through the military. He will be engaging in an internship through Hiring Our Heroes. He and his wife are active members of the Navy League which has expanded his network further. He is exploring certification ideas that may complement future career objectives. Brad exudes intelligence, initiative, and integrity. I am extremely excited about the future that is unfolding for him and his family. It is a privilege to be a part of his journey.
Mentor: Mike Branson, Indianapolis, Indiana, Rheem
Spotlight: Gavin Macpherson, Bremerton, Washington, U.S. Navy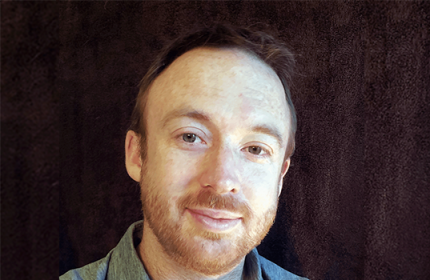 I have had the extreme privilege to work with Gavin through the entire pandemic. I won't pretend that it hasn't been a struggle, but through all of it, Gavin never gave up looking for work in a creative field that fit his skill set. Gavin recently accepted a job as Washington state governor Jay Inslee's Social Media Director. I have never been more excited to see someone's hard work pay off. I know this means that our work together has just started as he gets his feet under him in his new job and I'm very excited to see how he grows as an artist and a valuable member of Inslee's team. I am forever grateful to have been given the opportunity to help in Gavin's journey.
Mentor: Frank Koumaros, Seattle, Washington, Fox
Spotlight: Scott Ashcroft, Frederick, Maryland, U.S. Army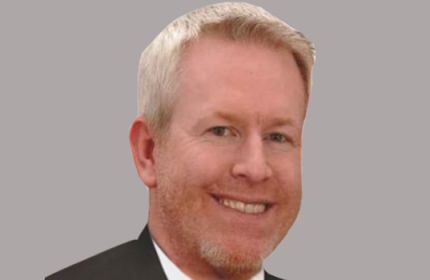 I've had the privilege of working with Scott Ashcroft for the past year. Scott brings tremendous enthusiasm and a diverse background to our mentorship and I honestly have learned so much from our frequent interactions. Scott is the Web Development Program Director at Bryan University, a private on-line institution based in Tempe, Arizona that offers programs in the fields of healthcare, exercise science, and legal. As the program director, he oversees all operations of the web development department, managing instructors and staff, training and development as well as his advisory board duties. In addition to Scott's full-time career at Bryan University, he is also the Chief Technology Officer (CTO) and a founding Board Member of the non-profit organization, veTcave. This non-profit is dedicated to promoting awareness and assisting Veterans diagnosed with post-traumatic stress disorder (PTSD), overcome challenges and develop self-reliance through entrepreneurial endeavors. We've collaborated on ways of improving site traffic and lead data capture as well as ideation on other ways to increase exposure for this worthwhile cause. I look forward to continuing my personal and professional relationship with Scott through the ACP mentorship program.
Mentor: Benjamin Luci, Naperville, Illinois, General Motors
Spotlight: Kerstin Davis, Haslet, Texas, U.S. Air Force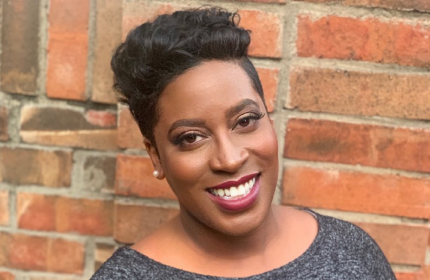 Kerstin is a mentor to others and rightfully so. While I do make suggestions to her about tweaking her career path to success, Kerstin makes it very easy by being so well organized and self-aware. I see Kerstin as the type of person who easily transitions into a people leader. She is open and honest, yet cares about how messages are delivered to people. She displays natural leadership skills of empathy, thoughtfulness and resilience. She responds with emotional maturity by being thoughtful of her words and actions. Kerstin seeks challenges and even fought through Covid-19 and power and water outages during this relationship. She doesn't take the easy road unless that is the best path. She listens to given advice and processes it in a mature manner. I wish she were my mentor sometimes. Kerstin loves to grow in any position she takes on. She also thinks well enough in advance to know this is not her stopping point. She does not look for the end of her career. She looks for more difficult challenges. I am proud to say that I have had a small input into her growth. Kerstin has a lot to offer any business and is a good person to know at any level in life. We are growing together through the ACP Mentorship Program.
Mentor: Sharolynn Harper, Springfield, Illinois, Verizon