Protégé Spotlight

ACP periodically recognizes veterans who have gone above and beyond the requirements of the Mentoring Program to make the most of their mentorships. 
Mentors nominate their Protégés for this recognition by submitting a brief description detailing their Protégé's efforts and dedication to spotlight@acp-usa.org. Mentors can nominate their Protégés at any point throughout their mentorship and are encouraged to submit nominations as often as they wish. Selected nominations are then featured on our website and social media to celebrate the successes of these motivated veteran Protégés.
Spotlight: Sumeya Gibril, Springfield, Virginia, U.S. Army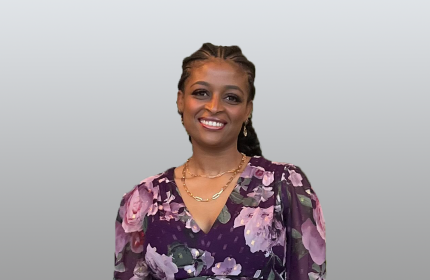 With great pleasure, I write this praise for Sumeya Gibril, my mentee at ACP. Sumeya's dedication to advancing in her role as a Customer Service Representative at Descartes Global Trade Intelligent pillar is genuinely remarkable. As a former member of the US Army and a graduate with an Associate's degree in Foreign languages, Sumeya has demonstrated her commitment to education and her country. Her transition to civilian life has been nothing short of impressive, and her work as a Sexual Assault Peer Advocate has shown her deep concern for others.
Sumeya's passion for logistics and drive to pursue a career in the field are inspiring. Her persistence in advancing her knowledge in Customs Brokerage is a testament to her work ethic and determination. It is evident that Sumeya goes above and beyond in her role as a Customer Service Representative, and her customers have noticed. Sumeya's preparation to take the Customs Broker License Exam on April 26, 2023, is yet another example of her commitment to excellence. Her desire to expand her knowledge and skills in this area is admirable, and I have no doubt that she will excel in this field. Overall, Sumeya is an amazing young woman who deserves praise for her hard work, dedication, and commitment to personal and professional growth. She is an asset to any team, and I am honored to have worked with her through the ACP mentorship program.
Mentor: Christina Smigie, Ft. Lauderdale, Florida, Descartes Systems Group
Spotlight: Brie Hintz, Edmond, Oklahoma, U.S. Army Spouse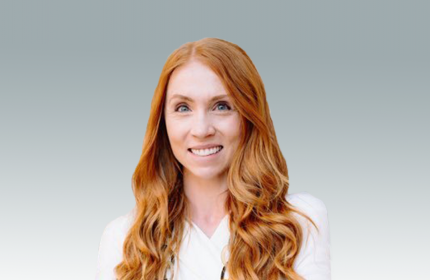 I would like to nominate Brie for the Military Spouse Protégé Spotlight as she has been completely committed to our Mentoring relationship. Brie takes this program very seriously. She has taken the initiative to build a lasting relationship with me, in so many ways. We meet monthly and never miss a call. We always have action items and follow-ups and she is always fully engaged in our conversation. She is great at sharing as well as asking questions.
A truly successful Mentoring relationship has both give and take from both the Mentee as well as the Mentor and that is what our relationship is based on. Brie is always prepared with questions and ideas. I always look forward to speaking with her. She is highly motivated to be the best she can be and is always so appreciative. What makes this relationship work is mutual respect and admiration. She is destined for great things and I am honored to be able to help her in any way I can. I feel so fortunate to have been matched with Brie. She definitely serves as an inspiration to other participants and demonstrates what can be achieved in this program through dedication and commitment.
Mentor: Lisa Barnhart, Elmhurst, Illinois, News Corp
Spotlight: Matt Waldrep, Phenix City, Alabama, U.S. Army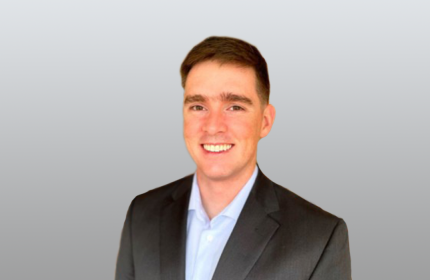 Matt is a West Point graduate and served in the U.S. Army for the past 6 years as Armor Officer.  Matt and I have been working together for the past 7 months on his transition plan from active duty to a civilian career.  Throughout the mentorship Matt was always prepared and held himself accountable in every aspect of the mentorship by attending job fairs, networking, developing interview skills and elevator pitches, working on his resume, and communicating the highs and lows of the transition process.  No matter how I challenged Matt during our time together, he delivered.  Matt remained optimistic throughout the process and never wavered knowing his family was counting on him.  What stood out to me most about Matt was his focus on finding the right career path in this transition.  Matt spent a lot of time self-assessing his skills to narrow down potential career paths where he could leverage his analytical and problem-solving skills and went after opportunities that aligned with that.  With that, I am excited to say that Matt accepted an offer from P&G and starts in May 2023 as a data analyst.  P&G got a good one!
Mentor: Jonathan Ciprian, New York City, New York, Empire BlueCross BlueShield
Spotlight: Candance Jones, Clarksville, Tennessee, U.S. Army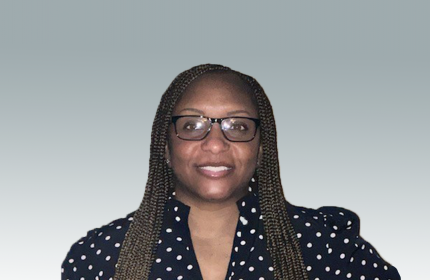 Candance Jones is a U.S. Army Veteran with 21 years of active service.  She served as a Senior Human Resource Sergeant and has completed deployments in Afghanistan, Iraq, Baghdad, and the US.  She is a proven leader with experience in managing multiple projects along with being a skilled communicator and technical professional.  In her Military career, she has been able to bring out the excellence in individuals along with being able to cultivate teamwork, innovation, and creativity.
Candance and I have been working together for nearly a year and she maintains a very professional and optimistic outlook when it comes to transitioning into the world outside of the Military.  She remains optimistic and is always willing to look at opportunities that will allow her to utilize the skills she has mastered throughout her career.
Candance has no fear when it comes to taking on new challenges.  She is willing to bring in her expertise and is looking forward to strengthening any environment.  She is a true leader and upholds exactly what the Military has built in her and proves this throughout her life each and every day.
Mentor: Suzanne Webster Evans Page, Maybrook, New York, Deutsche Bank
Spotlight: José Rena, Murrieta, California, U.S. Marine Corps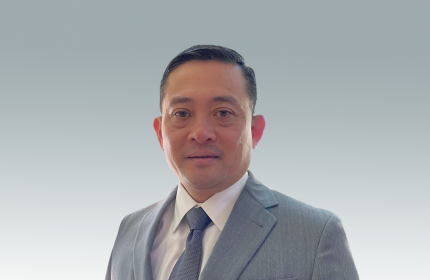 Jose Rena was preparing to retire from the Marine Corps with over 27 years of service when we were paired through the ACP Mentorship Program in December 2021. Knowing that he had the daunting and stressful task of transitioning on his horizon in less than a year, Jose enthusiastically embraced the mentorship and humbly accepted all advice and guidance that was given. Jose knew what his goals were upon retirement, created a plan, and took the necessary steps to reduce the "stress footprint" that comes with military transition. As transitioning requirements changed and challenges arose throughout the year, Jose analyzed each obstacle and made the best decision for himself and his family.
As we worked through those tough obstacles, Jose never wavered from his duties as a Leader of Marines. Jose continued to engage in his role as an Aviation Maintenance Chief and worked to balance his job and transitioning requirements until his last day on active duty. There were a few monthly meetings that Jose had to postpone by a few hours so he could juggle pressing professional and personal matters. I succinctly remember Jose answering a call moments after completing the Combat Fitness Test (CFT). This showed his pledge and prioritization skills to being a leader while ensuring that he takes the time to take care of himself and his family. Jose was always prepared and laser-focused to complete the mentorship with maximum effort.
Throughout the mentorship, Jose and I were able to connect on a personal level with his transition, especially since we had similar military backgrounds. This enabled us to have open and honest dialogues about creating an effective SMART plan, engaging in networking, applying to jobs, navigating his Skill Bridge challenges, and a host of other difficult tasks. Jose identified what advice and guidance worked best for his plan, put them into action, and provided valuable feedback. At the end of his mentorship, Jose volunteered to pay it forward to become an ACP mentee. This shows that he truly values the ACP program and the benefits it provides to transitioning service members. It's been my absolute pleasure working with Jose and I look forward to hearing about his future successes.
Mentor: Narvelle James, Granbury, Texas, Lockheed Martin
Spotlight: Jeremiah Jacobs, Arlington, Virginia, U.S. Navy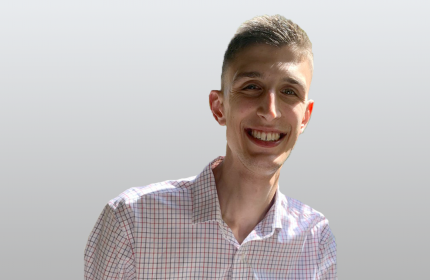 Jeremiah Jacobs and I started the program together as he was transitioning out of the US Navy.  He was just finishing 11 years of service where he worked in areas of information technology systems, lead positions, and an interesting detail supporting the Office of the President, Vice President, First Lady, and US Secret Service. When we met, Jeremiah was well into making a strong recovery from a serious spinal injury and he had his eyes on future success! At this time, Jeremiah intended to quickly find a job where he could apply his military experience while also creating a career plan that included a college degree and a desirable location to call home. 
Since leaving the military in early 2022, Jeremiah has landed a position with a notable international management and information technology consulting firm and he is currently selecting a college to attend for the upcoming year. I have been very impressed by Jeremiah's will and determination. He has a strong drive to see his goals through to completion by way of resourceful networking and taking full advantage of opportunities. Jeremiah and I have spent many hours discussing professional and personal development along with our own particular life experiences and interests. 
Personally, I am grateful to have had the opportunity to be involved in this program and have found encouragement to seek a higher degree myself in the process. I believe Jeremiah and I have built a strong relationship that will extend beyond the ACP program and I look forward to seeing what the future has in store for Jeremiah!
Mentor: Ian Heatherly, Clinton, Mississippi, Entergy