Protégé Spotlight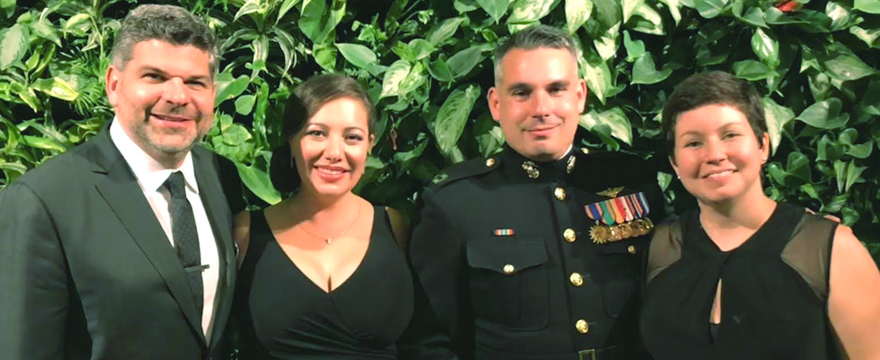 ACP periodically recognizes veterans who have gone above and beyond the requirements of the Mentoring Program to make the most of their mentorships. 
Mentors nominate their Protégés for this recognition by submitting a brief description detailing their Protégé's efforts and dedication to spotlight@acp-usa.org. Mentors can nominate their Protégés at any point throughout their mentorship and are encouraged to submit nominations as often as they wish. Selected nominations are then featured on our website and social media to celebrate the successes of these motivated veteran Protégés.
Spotlight: Yunmi Sefers, Jonesboro, Arkansas, U.S. Army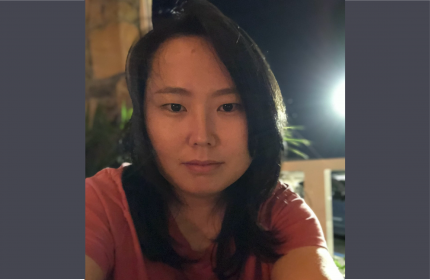 Yunmi has shown incredible devotion to achieving her goals. She is many things: hard-working, talented, a creative professional, a veteran and a mother. During our time working together, she has travelled to complete several technical and security trainings. She is also completing a Harvard Master's Program. We both have very busy schedules, but we keep an open dialogue about her work and progress. We keep a set monthly meeting to make sure we connect regularly. We also meet as needed to talk about project challenges, technical topics and career guidance. We work together to make sure she is prepared for any challenge. Yunmi is amazing and I am proud of her progress and inspired by her ambition.
Mentor: Katherine Rivers, South River, New Jersey, MetLife
Spotlight: Michael Badorf, Fernandina Beach, Florida, U.S. Navy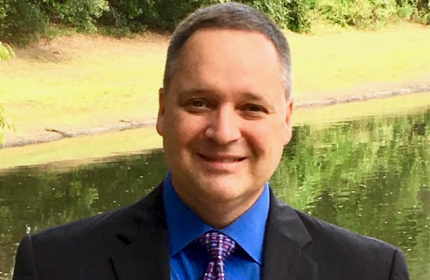 Mike has approached his mentorship with great enthusiasm and forethought. He prepared a discussion outline that summarized goals and expectations for each quarter. In the course of our discussions, Mike also joined several veteran and alumni groups to expand his circle of contacts. Mike has been very responsive to feedback: he recognized a gap in his business acumen, so he agreed to read "The Great Game of Business". I shared some of our company's behavioral based interview questions which he took and developed answers and anecdotes. He has always been very open to listening and learning about multiple business opportunities.

Mentor: Wesley Scott, Houston, Texas, Oxy
Spotlight: Chase Roe, New Haven, Connecticut, U.S. Army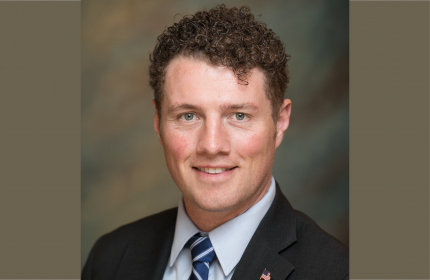 Chase Roe is one of the finest people I've met in many years. First, I think his commitment and service to our Country through the Army should be highlighted and commended. He is a soft spoken, but highly intelligent individual and I'm confident that he will excel at anything he pursues in life. I think he can definitely serve as an inspiration to other participants and veterans because he has already accomplished a tremendous amount in a short period of time. His resume is impressive: a degree from West Point, 10+ years in the Army flying Apache helicopters and achieving Officer Status, a bronze star and many other accolades. Chase is a proven leader!
I met Chase when he was completing a Yale MBA to provide the foundation for a successful career in business. Even more impressive than his many accomplishments is his calm demeanor and willingness to listen. He is clearly a man of integrity and follows through on all tasks and rises to the challenges presented.
I entered the ACP Veteran Mentoring program so that I could do everything in my power to give back to phenomenal vets like Chase and to ensure they have the corporate contacts and skills necessary to achieve their lifelong goals. This has been a very rewarding mentorship because Chase and I share common interests and I'm confident we will remain friends. Chase is already a champion and I look forward to watching his career evolve as he achieves greatness!
Mentor: Garrett Hofer, New London, Connecticut, UBS
Spotlight: Travis Ralph, Destin, Florida U.S. Air Force Reserve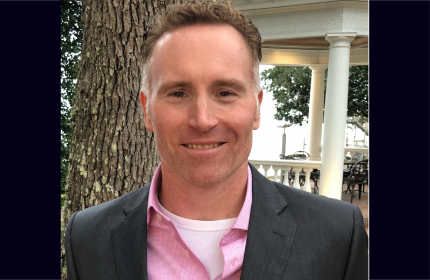 I can't begin to tell you what an enriching experience it has been to work with Travis! I have learned so much from him. Travis is the most professional, proactive, organized and enthusiastic person I've ever had the pleasure of knowing. He has come prepared with topics and questions to every meeting we've had, and his follow-thru on the action items is phenomenal! While juggling a full-time job managing operations for a cyber school house with 160+ staff and raising a young daughter, he has found the time to follow every networking lead and explore numerous opportunities that have come his way in the last 10 months. Whether it's developing his personal brand, enhancing his LinkedIn profile and presence, preparing introductory video, practicing mock interviews or connecting with the experts in the field, Travis has always been game for learning, exploring, trying new approaches and following new leads. His energy and positive attitude are contagious, and have nudged me to explore new opportunities in my own career.
I am convinced that the sky's the limit for Travis' career in the corporate world and that he will be a valuable player in any company to which he chooses to bring his formidable skills and extensive experience with cyber and cloud management. It has been such a joy getting to know Travis and assisting him in his journey, and, frankly, I have learned much along the way from our partnership as well! I know I have developed a friend for life, and a valued colleague to whom I can turn for advice in the future!
Mentor: Oksana Riberdy, Chicago, Illinois, TIAA
Spotlight: Cornelius Davis, Millington, Tennessee, U.S. Navy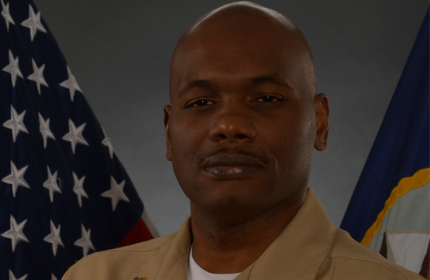 Cornelius is a wonderful person, and it has been a great pleasure working with him towards his transition out of the Navy in 2019.
He is such an accomplished and driven individual who will bring great value to any endeavor he decides to take on. I strongly believe that our work together will enhance his already stellar; and "can do" attitude towards everything. He is always punctual and prepared for our meetings together, and is always equipped with meaningful discussions and suggestions for our ongoing agenda. He tackles all goals head on such as; resume prep, interviewing techniques, job searching, VET resource trainings and prospective company/industry due diligence to ensure the closest career fit possible with longevity.
His training, awards and accolades from his excellent service in the Navy gives him the foundation to conquer whatever he chooses. He brings to the table such a depth of commitment and respect for his responsibilities; always looking ahead to deepen his transferable skills. He employs a win-win strategy that is sure to succeed. I am so excited for him as he makes his way to the next chapter in his life, and I look forward to seeing what's ahead for our journey together. I will undoubtedly say with much confidence, that I will learn "by far" more from him than he will from me.
Mentor: Stephanie Marano, New York, New York, BlackRock
Spotlight: Charles "Chuck" Samaris, Hollywood, Florida, U.S. Army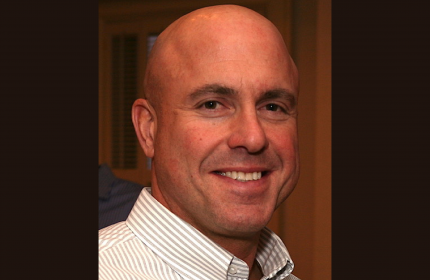 I want to thank American Corporate Partners (ACP) for allowing me the opportunity to serve our warriors during their service transition. I have had the honor of serving Colonel Charles (Chuck) Samaris in our mentoring relationship. Chuck and I immediately connected on our first call by approaching our relationship with candor and humor in our calls. Chuck and I defined our Battle Rhythm for the mentorship and moved forward with high energy levels by both Mentor and Protégé. We both came to the meetings prepared. Chuck and I thoroughly enjoyed our monthly calls by injecting humor and storytelling into the process and he is phenomenal! He invested the time to educate me on the military while I shared experiences as a civilian working in the corporate world.
Chuck and I have developed a lifelong friendship through our experiences over the past year. Thank you, Chuck, for your terrific friendship and mentoring! Our mentorship has been a rewarding and fun experience for me!
Mary Sloan, Houston, Texas, BP