Protégé Spotlight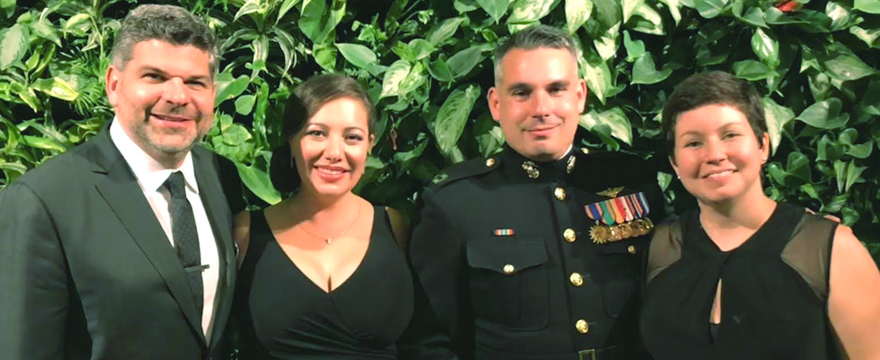 ACP periodically recognizes veterans who have gone above and beyond the requirements of the Mentoring Program to make the most of their mentorships. 
Mentors nominate their Protégés for this recognition by submitting a brief description detailing their Protégé's efforts and dedication to spotlight@acp-usa.org. Mentors can nominate their Protégés at any point throughout their mentorship and are encouraged to submit nominations as often as they wish. Selected nominations are then featured on our website and social media to celebrate the successes of these motivated veteran Protégés.
Spotlight: Cornelius Davis, Millington, Tennessee, U.S. Navy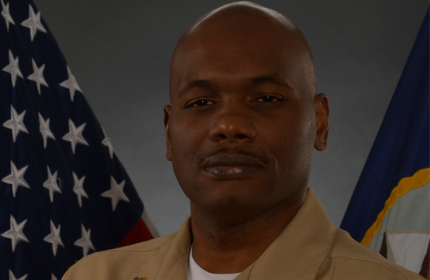 Cornelius is a wonderful person, and it has been a great pleasure working with him towards his transition out of the Navy in 2019.
He is such an accomplished and driven individual who will bring great value to any endeavor he decides to take on. I strongly believe that our work together will enhance his already stellar; and "can do" attitude towards everything. He is always punctual and prepared for our meetings together, and is always equipped with meaningful discussions and suggestions for our ongoing agenda. He tackles all goals head on such as; resume prep, interviewing techniques, job searching, VET resource trainings and prospective company/industry due diligence to ensure the closest career fit possible with longevity.
His training, awards and accolades from his excellent service in the Navy gives him the foundation to conquer whatever he chooses. He brings to the table such a depth of commitment and respect for his responsibilities; always looking ahead to deepen his transferable skills. He employs a win-win strategy that is sure to succeed. I am so excited for him as he makes his way to the next chapter in his life, and I look forward to seeing what's ahead for our journey together. I will undoubtedly say with much confidence, that I will learn "by far" more from him than he will from me.
Mentor: Stephanie Marano, New York, New York, BlackRock
Spotlight: Charles "Chuck" Samaris, Hollywood, Florida, U.S. Army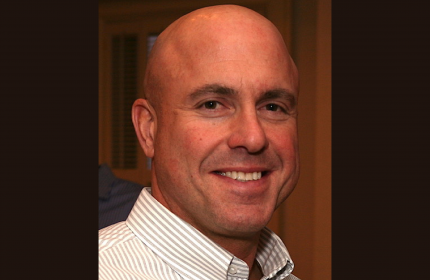 I want to thank American Corporate Partners (ACP) for allowing me the opportunity to serve our warriors during their service transition. I have had the honor of serving Colonel Charles (Chuck) Samaris in our mentoring relationship. Chuck and I immediately connected on our first call by approaching our relationship with candor and humor in our calls. Chuck and I defined our Battle Rhythm for the mentorship and moved forward with high energy levels by both Mentor and Protégé. We both came to the meetings prepared. Chuck and I thoroughly enjoyed our monthly calls by injecting humor and storytelling into the process and he is phenomenal! He invested the time to educate me on the military while I shared experiences as a civilian working in the corporate world.
Chuck and I have developed a lifelong friendship through our experiences over the past year. Thank you, Chuck, for your terrific friendship and mentoring! Our mentorship has been a rewarding and fun experience for me!
Mary Sloan, Houston, Texas, BP
Spotlight: Yohevian Polanco, Camp Lejeune, North Carolina, U.S. Marine Corps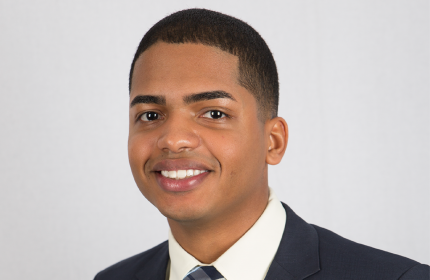 Yohevian took to this mentorship opportunity with a very open mind and a motivated attitude. I was proud to watch his progression from active military to a successful employed civilian in a field of his choice. It was not an easy path, but thanks to that motivated attitude, Yohevian persevered, heeded advice, held himself to a high standard and has now set himself up for success in a post-military career. Not only did Yohevian overcome the transition out of the military, a stressful job search process, a distant move across country into a new city, and integration into a new community, he also restarted classes in order to complete his 4 year college degree. You are a success story Yohevian, well done and don't stop.
Mentor: Boyd Marler, Atlanta, Georgia, UPS
Spotlight: Edwin Jang, Cherry Hill, New Jersey, U.S. Army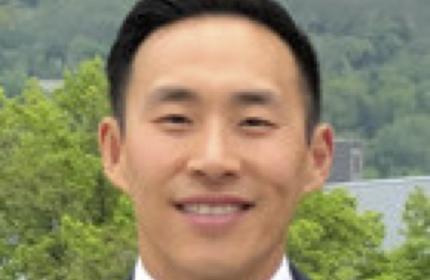 I had the pleasure of meeting Edwin only a few months ago but was impressed from the start by his enthusiasm, dedication and professionalism. I witnessed this firsthand while Edwin completed a summer fellowship here at Bloomberg. Beyond his impressive military credentials, Edwin is very sharp, personable and reliable. As I introduced him to fellow colleagues and senior managers across multiple locations during his tenure, the response was always the same - this guy has it together and is a natural leader! Although my attempts to hire him full-time were unsuccessful, I was fortunate to offer guidance during his job search and transition from military service. I am honored to mentor Edwin during this exciting time in his life and inspired by his devotion to family, hard work and building long-lasting relationships. I look forward to watching his career progress as he fulfills his personal and professional goals.
Mentor: Marc Wintjen, Skillman, New Jersey, Bloomberg
Spotlight: Mitchell Baygents, Tuscaloosa, Alabama, U.S. Air Force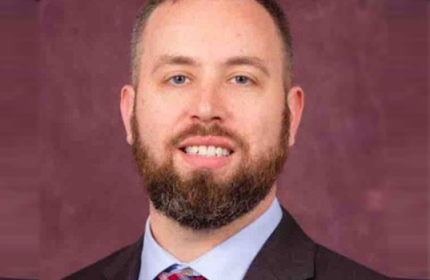 Working with Mitchell has been an absolute pleasure and honor. He is always prepared for our meetings with good questions and a willingness to listen and learn. His follow through on suggestions and projects has been great. Mitchell really took it upon himself to get the most out of our relationship and was rewarded by accepting a job offer. I wish I could say it was because I'm an awesome mentor, but the truth is, Mitchell deserves all the credit for making the most of his opportunity and approaching our journey seriously, working hard and remaining committed to our monthly calls, even while balancing other facets of his life. Watching his progress from our first call to our most recent has been very rewarding.
Mentor: Andrew Kimm, New York, New York, UBS
Spotlight: Brittany DiLeo, Eastampton, New Jersey, U.S. Air Force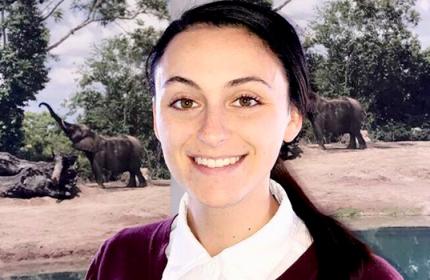 Brittany has been motivated to make the very most of her mentorship since day one. Her sincere passion and commitment to entering the zoological field is very evident. Brittany has taken every word of advice that I have offered and has delivered on it.
When I suggested that Brittany look into volunteer opportunities to gain experience in the field, she immediately began her search. I was very impressed when Brittany let me know that she had secured a volunteer opportunity not only at one, but two zoological facilities near her home. Brittany's enthusiasm, determination and professionalism is truly inspirational. I look forward to seeing her progress in her future career.
Mentor: Nadine Kocanjer, Bay Lake, Florida, Disney