Protégé Spotlight

ACP periodically recognizes veterans who have gone above and beyond the requirements of the Mentoring Program to make the most of their mentorships. 
Mentors nominate their Protégés for this recognition by submitting a brief description detailing their Protégé's efforts and dedication to spotlight@acp-usa.org. Mentors can nominate their Protégés at any point throughout their mentorship and are encouraged to submit nominations as often as they wish. Selected nominations are then featured on our website and social media to celebrate the successes of these motivated veteran Protégés.
Spotlight: John Maguire, Ridgefield, Connecticut, U.S. Army Reserve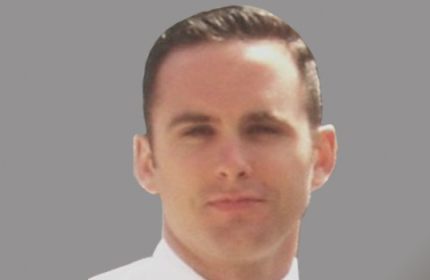 John is the very definition of grit and his unique background exemplifies that ups and downs don't matter when staying focused. John is a logistics officer in the Army Reserve. Before joining the military, he worked in sales and trading, the medical device industry, contract capture, and relationship management roles. So unlike any of my previous ACP mentees, John already has excellent private sector experience. Over the past 11 months, he has always stayed in touch, proactively reaching out for guidance when needed. He received multiple offers to start on a new career and was methodical in his decisions, he is waiting for the right role now, not just the first thing that comes up. That takes patience and determination, which is not easy because John is in the process of leaving the Army. I have absolute confidence that the organization lucky enough to attract John will only regret having waited till the day he started to begin. They'll wish he had been with them much sooner.
Mentor: Michael Mell, New York, New York, S&P Global
Spotlight: Shelby "Montana" Harris, Gainesville, Virginia, US Navy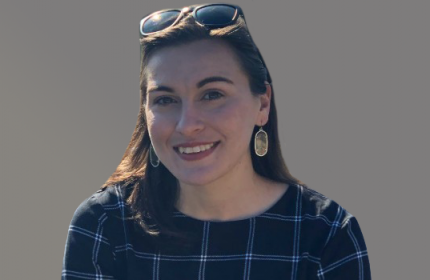 When Montana and I were paired in the summer of 2021, she had just transitioned from an active duty US Navy Aviation Electrician to a full-time student. She was majoring in Geography, dreaming of a career in Geographic Information Systems, and setting her sights on graduate school, internships, and networking. We researched internships and job openings to find keywords and skills required to obtain roles that interested her and matched them to possible master's degree programs. We discussed desired work and school locations and met virtually with leaders in the GIS field to learn more about what employers look for in applicants. Montana's communicativeness is one of her many strengths: at every turn, she took the lead by initiating conversations with me, industry contacts, and graduate school program administrators in order to align opportunities with her goals and values. She was accepted by 10 graduate degree programs, both in the US and overseas. After graduating cum laude from George Mason University, Montana will begin her master's in Urban and Regional Planning at the University of Central Florida in August 2022.
During this time, Montana applied for the Walt Disney World Internship program, which is a highly selective program that receives thousands of applicants every year. We were both in tears when she sent me a picture of fireworks over Cinderella's Castle to let me know she got the job. Montana was a shoo-in for the program she considered a long shot; she was accepted without having to complete all phases of the standard interview process. During the first week of the program, she was one of thirteen interns who earned special access to Disney leaders. Montana selected lunch with a Disney Imagineer so she could learn more about the engineering, planning, and design departments. She also received an anonymous guest compliment thanking her for making their day more magical.
Montana has met every challenge with dogged determination and left me and many others in awe of her talent, resolve, and tenacity. Within one year of separating from the Navy, Montana graduated with honors from her undergraduate degree program, enrolled in graduate school, and landed her dream internship. I am honored to have been a part of her transition from active service, and I have learned as much or more from our mentoring relationship as she has. Montana can do anything she puts her mind to, and I look forward to seeing what she accomplishes in the next phase of her education and career journey!    
Mentor: Sarah Glendon, Arlington, Virginia, AECOM
Spotlight: Whitney Reynolds, Babylon, New York, U.S. Marine Corps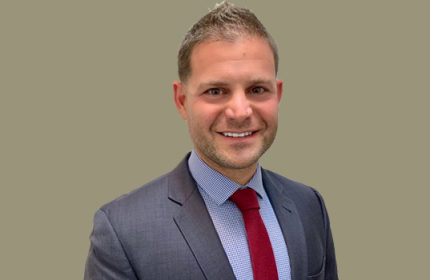 When I started with Whitney last spring, he was very accomplished in his military duties and very motivated to make a strong transition to the business world. We started working on the concept of networking and came up with numerous organizations and websites that would help with this. We found classes that he could take to improve his networking abilities, resume, and interviewing skills. We went over his interests and mapped out a program to investigate the businesses that attracted him. We discussed desired locations and did an analysis to go over his financial needs, and how they dovetailed with what we thought would be available in the market. We went over possible job categories, and discussed the ones where we thought he would have the best chances for success.
The key to all this, was that after every monthly meeting, Whitney was faced with a large to-do list of research, networking, business contacting, resume work, and applications for programs, internships, and jobs. And in every case, Whitney took in all suggestions and then performed his research work as if it was the critical job that it was.
In the course of this project, huge opportunities appeared, and then disappeared, and new opportunities appeared in their place. One "expert" told him he could not obtain the job that he wanted. We listened to his critique and then we ignored his advice. In another case, Whitney became one of two finalists for what might have been a dream job, but lost out to someone who might have had more direct experience. We just picked up our chips and moved on. Right now, Whitney has one excellent job offer, with another one possibly coming in that might be even better, while he is starting an intern program at a third location. He is researching both opportunities in case the 2nd one comes through so that he can make the best decision. We have learned that nothing is certain until the deal is made. Throughout this process, Whitney has charged ahead, taking advantage of every opportunity, and doing a great job of networking to learn as much as he can, and have the opportunity to present himself where he sees a mutual fit. He has been using the work ethic and skills he learned in the military to prepare himself for a good transition to the private sector. I have every expectation that he will make a safe and strong landing in this sector and start on a successful career as he moves on to another stage in his work life."
Mentor: Robert Kaufmann, Glen Rock, New Jersey, Kaufmann Associates
Spotlight: Erich Telfer, Springfield, Virginia, U.S. Coast Guard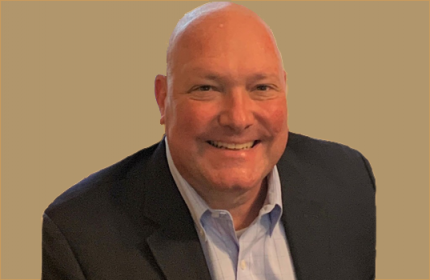 Erich is a model protégé because he takes the information from each conversation and translates it into documentation (such as resume examples, accomplishment lists, strength/weakness assessment, etc.), which drives the next conversation. In addition to his work ethic, Erich is also extremely engaging on a personal level outside of the structured meetings. He provides updates on his hobbies and family life, in addition to his career, throughout the month – not just at scheduled video sessions.
Mentor: Roy Lemons, Memphis, Tennessee, International Paper
Spotlight: Sean Ibarguen, Austin, Texas, U.S. Army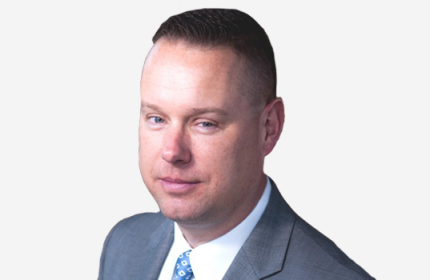 It has been an honor to be a mentor/coach to Sean Ibarguen these last 12 months. A lieutenant colonel in the US Army, serving our country for 22 years, Sean was ready to explore opportunities for himself outside of the military. He has worked very hard to prepare himself for this change in career, taking courses and attending seminars to help him secure the right position. He was a pleasure to work with, ready to make edits to his resume, author versatile cover letters, practice networking , taking advanced IT courses and really honing his interview skills. It paid off. He was offered a dynamic internship role at Uptima as a consultant/project manager through the Skillbridge Vet2PM program. He has been there for the past 6 months. He made outstanding contributions, added value to the business and was offered a full-time position. However, an even better offer came through from Deloitte, which he has accepted. The dedication and loyalty he has shown our country is exactly what he will bring to Deloitte. As we were, they will be fortunate to have him on the team. As we were, they will be fortunate to have him on the team.
Mentor: Stephanie Milbauer-Soukup, New York, New York, PricewaterhouseCooper
Spotlight: Russell Houser, Fort Rucker, Alabama, U.S. Army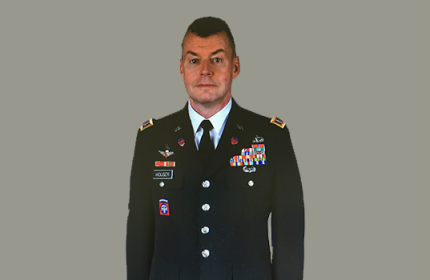 Russ is a very focused person and took his mentoring seriously. I gave him many things to ponder as he considered his different career opportunities (including staying in the army). Russ really dug deep and took the time to figure out what would make him happy. While we began our relationship with the intent of finding a job, we ended up taking inventory of Russ' wants and needs in life, far beyond employment. The fact that Russ was willing to do these exercises and take a holistic look at his life and happiness makes Russ an amazing protégé and one I consider lucky to have in my life. I look forward to helping Russ in the next chapter of his career and mentoring him as he works toward his eventual exit of the service into the civilian workplace.
Mentor: Lauren Henry, Westchester, Pennsylvania, Johnson & Johnson