Protégé Spotlight

ACP periodically recognizes veterans who have gone above and beyond the requirements of the Mentoring Program to make the most of their mentorships. 
Mentors nominate their Protégés for this recognition by submitting a brief description detailing their Protégé's efforts and dedication to spotlight@acp-usa.org. Mentors can nominate their Protégés at any point throughout their mentorship and are encouraged to submit nominations as often as they wish. Selected nominations are then featured on our website and social media to celebrate the successes of these motivated veteran Protégés.
Spotlight: Trey Cooper, Puyallup, Washington, U.S. Army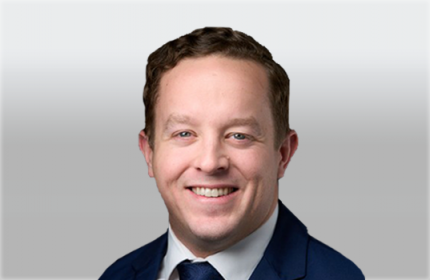 We have been meeting for 12 months and I have been constantly impressed by Keyto's drive, planning, and success as he transitions out of the U.S. Army. Approaching the end of his Army term Keyto established a clear goal to transition to a career in technology sales. Keyto maximized his opportunities by working across a number of professional groups and by building an extensive personal network of contacts in key positions within his target companies. As a mentor, I was impressed with Keyto's preparation for our mentoring sessions. It was a pleasure to share my experience and advice at each stage of Keyto's progress toward his goal. I personally felt a great sense of progress as Keyto took on board my thoughts and, with his own spin, applied them for immediate effect – it was rewarding to see him offer and accept an internship with Cisco.
All the while he achieved his MBA, was invited to attend Deloitte's Core Leadership event, and sustained a high tempo as an active duty team leader! I have no doubt Keyto will be at the forefront of any role he takes on and I look forward to supporting him on the next stage of his journey.
Mentor: Benjamin Jack, Tarrytown, NY, Mastercard
Spotlight: Alexandra Genovese, Fort Bragg, California, U.S. Marine Corps Spouse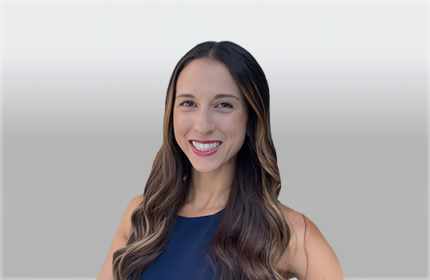 Alex lives at Fort Bragg with her spouse, an O-4 in the U.S. Marine Corps. She has been a military spouse for ten years and has relocated two times with her spouse. Alex has worked as a Social Media Manager with GI Joe Homes Inc, Readiness Support Analyst with Delaware Resource Group, a Team Leader- Expense Management Operations with ENGIE Insight, and a Logistical Planning Officer with US Air Force Reserve. Alex also spent five years working as a Nuclear Missiles Operator in the U.S. Air Force. She holds a Bachelor of Science in Community Health from The University of Texas San Antonio. Alex also has her Information Assurance certification and Lean Six Sigma Yellow Belt certification. She is also currently completing the UX Designer certification through Google. Alex is interested in the career industries of Marketing, Advertising, & Public Relations, and Media. She has recently accepted a position at ACP. Alex excels at managing multiple projects at once. Even though she is busy, Alex meets once or twice a month to discuss the latest UX trends or review recent work. She proactively dives into this new field, recently completing a redesign of a friend's website. She asks specific questions and is always receptive to advice or suggestions. She has a positive attitude and loves to create new designs and explore exciting domains. 
Mentor: Jeffrey Mielke, New York City, NY, Google
Spotlight: Miguel Buenaflor, Union City, California, U.S. Air Force National Guard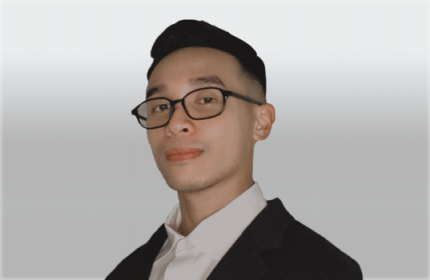 Miguel is a standout example of a veteran making the most of the ACP mentorship, and his professional growth. As a recent veteran from the U.S. Air Force, Miguel was thoughtful in and outside of our sessions about how his project management, process improvement, coaching, and leadership skills and passions could translate from the Medical Service Corps to the business world. Throughout his service, he was known by peers and commanding officers as an innovator — proposing new roles, and improvements to how his teams operate. That entrepreneurial spirit and his commitment to service have shown through in his ACP mentorship, as he's applied lessons learned from our sessions not only to improving his own resume and job search but coaching peers on their resumes too (with 3/3 earning job offers so far!) I'm proud to say Miguel has now started a great new job where he can really understand how his skills, passions, and commitment to service translate in the world of business & professional services.
Mentor: Bradley Halpern, Waltham, MA, McKinsey
Spotlight: Yolanda Davis, Fayetteville, North Carolina, U.S. Air Force Spouse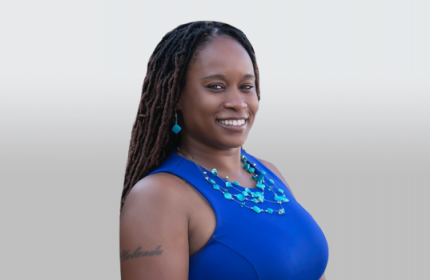 Yolanda, a former member of the US Air Force, currently resides in Fayetteville, NC. Since the beginning of the year, Yolanda and I have been collaborating on her goal to turn her love of yoga into a successful business. Yolanda had an open mind throughout the mentorship and held herself accountable by showing up to meetings and taking notes, even when it felt awkward. She followed instructions and advertised, networked, and communicated in the community. Throughout our time together, Yolanda consistently met my challenges. Yolanda never wavered and maintained her focus because she knew she was setting an example for her kids about what determination looks like. I was particularly struck by Yolanda's determination to pursue her passions. Yolanda invested a lot of time in networking in order to leverage her abilities and pursue opportunities that supported running her own yoga business. With that said, I'm happy to report that Yolanda has clients from two yoga studios and is currently developing a summer camp program for her community as well as a children's yoga program at a nearby school. She has made me thrilled to be a mentor!  
Mentor: Sean Grahman, Melissa, TX, Samsung Electronics America
Spotlight: Sumeya Gibril, Springfield, Virginia, U.S. Army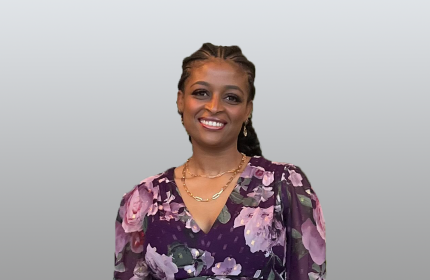 With great pleasure, I write this praise for Sumeya Gibril, my mentee at ACP. Sumeya's dedication to advancing in her role as a Customer Service Representative at Descartes Global Trade Intelligent pillar is genuinely remarkable. As a former member of the US Army and a graduate with an Associate's degree in Foreign languages, Sumeya has demonstrated her commitment to education and her country. Her transition to civilian life has been nothing short of impressive, and her work as a Sexual Assault Peer Advocate has shown her deep concern for others.
Sumeya's passion for logistics and drive to pursue a career in the field are inspiring. Her persistence in advancing her knowledge in Customs Brokerage is a testament to her work ethic and determination. It is evident that Sumeya goes above and beyond in her role as a Customer Service Representative, and her customers have noticed. Sumeya's preparation to take the Customs Broker License Exam on April 26, 2023, is yet another example of her commitment to excellence. Her desire to expand her knowledge and skills in this area is admirable, and I have no doubt that she will excel in this field. Overall, Sumeya is an amazing young woman who deserves praise for her hard work, dedication, and commitment to personal and professional growth. She is an asset to any team, and I am honored to have worked with her through the ACP mentorship program.
Mentor: Christina Smigie, Ft. Lauderdale, Florida, Descartes Systems Group
Spotlight: Brie Hintz, Edmond, Oklahoma, U.S. Army Spouse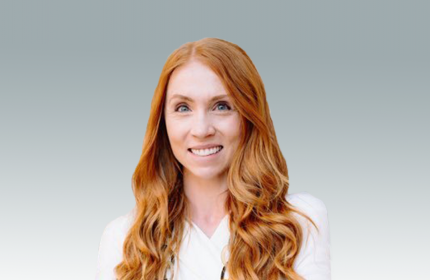 I would like to nominate Brie for the Military Spouse Protégé Spotlight as she has been completely committed to our Mentoring relationship. Brie takes this program very seriously. She has taken the initiative to build a lasting relationship with me, in so many ways. We meet monthly and never miss a call. We always have action items and follow-ups and she is always fully engaged in our conversation. She is great at sharing as well as asking questions.
A truly successful Mentoring relationship has both give and take from both the Mentee as well as the Mentor and that is what our relationship is based on. Brie is always prepared with questions and ideas. I always look forward to speaking with her. She is highly motivated to be the best she can be and is always so appreciative. What makes this relationship work is mutual respect and admiration. She is destined for great things and I am honored to be able to help her in any way I can. I feel so fortunate to have been matched with Brie. She definitely serves as an inspiration to other participants and demonstrates what can be achieved in this program through dedication and commitment.
Mentor: Lisa Barnhart, Elmhurst, Illinois, News Corp