Protégé Spotlight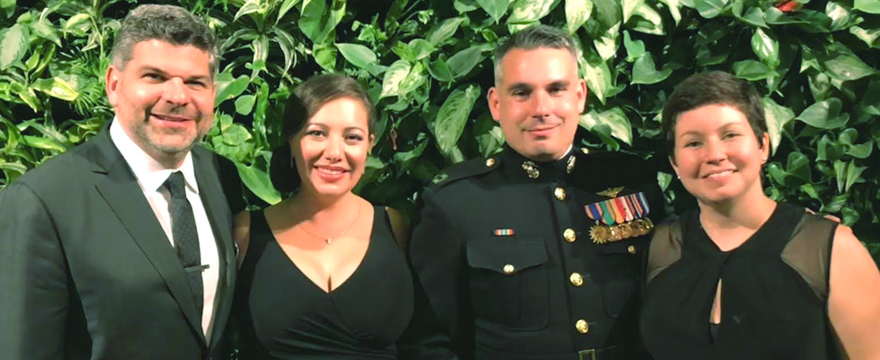 ACP periodically recognizes veterans who have gone above and beyond the requirements of the Mentoring Program to make the most of their mentorships. 
Mentors nominate their Protégés for this recognition by submitting a brief description detailing their Protégé's efforts and dedication to spotlight@acp-usa.org. Mentors can nominate their Protégés at any point throughout their mentorship and are encouraged to submit nominations as often as they wish. Selected nominations are then featured on our website and social media to celebrate the successes of these motivated veteran Protégés.
Spotlight: Chris Lindsey, Bluffton, South Carolina, U.S. Marine Corps
Working with Captain Chris Lindsey over the last year has been the greatest pleasure. By the time we were paired as a mentoring team, Chris had already done the hard work of identifying a new career path and just needed a bit of guidance on how to execute his transition. I learned quickly that Chris is the sort of person who just needs a compass; once you show him the route, he'll take care of the rest. Chris attacked every part of the process with the kind of aptitude, passion and discipline that will serve him tremendously well in his new career. From developing a targeted new resume, creating an online executive presence, to conducting informational interviews and expanding his network; he excelled at every step.
Chris has a particularly strong ability to create genuine personal connections and translate them into meaningful relationships, and that has been instrumental in the impressive progress he's made over the last year. It was an incredible privilege to see this in action recently at a key industry trade show, where every element of his job search came together after 11 months of hard work. Having little exposure to the industry a year ago, this fall he stepped onto the trade show floor seemingly knowing everyone in attendance, receiving invitations to the most influential events of the week, and, most impressively, being wooed by multiple companies and considering the offers of employment being extended. I have no doubt that Captain Lindsey is going to experience great success in his new career, and I feel quite lucky to have been even a small part of the big results to come. I'm incredibly thankful to now consider Chris and his family lifelong friends, and that after about a year, he's finally willing to admit that I'm always right.
Mentor: Laura Kaufmann, New York, New York, Global Brands Group
Spotlight: Dan Trainor, Londonderry, New Hampshire, U.S. Coast Guard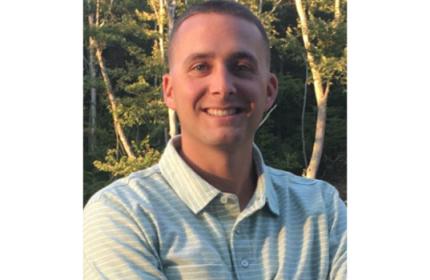 From the beginning of our mentorship, Dan has been a real self-starter and taken great initiative in building a network of corporate professionals to assist in his search for just the right job. We have had bi-monthly calls in which we worked on his resume and interview skills, and I have introduced Dan to numerous professionals with whom he has conducted informational interviews. The purpose of these informational interviews has been to help Dan get a good grasp of the satisfactions and dissatisfactions of different careers and to learn what a typical day might look like as a corporate executive in a specific career.
Additionally, it has helped Dan with building up his network of professionals to call on for help with his job placement. Prior to his official transition from the Coast Guard, Dan fielded offers from several companies and is currently enjoying his new corporate job.
Mentor: Greg Voigt, Boston, Massachusetts, UBS
Spotlight: Travis Chambers, San Diego, California, U.S. Navy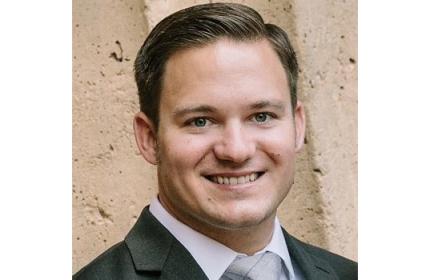 Travis is an extraordinary individual who is highly intelligent and has a tremendous work ethic. When we began our mentorship, he came prepared with several potential pathways for his transition from the military to the civilian workplace. He seeks out and uses all of the resources available to him and has even taught me about them so that I can better mentor others in the future. Through these avenues, he has pursued additional certifications such as a Lean Six Sigma (LSS) and Project Management Professional (PMP) to better prepare himself for the workplace and enhance his resume. On top of this, he was accepted into an executive MBA program.
We have had wonderful discussions about his many projects and navigating through which programs best suit his interests. We have investigated several career paths and throughout the mentorship, we have enjoyed fruitful conversations on how to figure out what Travis is looking for in a job as well as potential employment opportunities. He is very motivated, and I have always looked forward to our monthly calls. It has been a pleasure answering his questions and working together to figure out a plan for his transition from the military into the workplace. Any company that has the opportunity to have Travis on their team will benefit greatly from his enthusiasm, leadership and knowledge. I look forward to seeing where Travis begins his career outside the military.
Mentor: Wenny Noha, Chicago, Illinois, PepsiCo
Spotlight: Vincent Cerchione, Springfield, Virginia, U.S. Army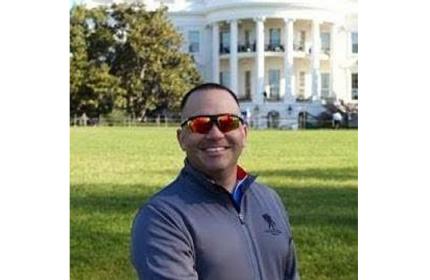 Major Vincent Cerchione has been an incredibly positive force in my life over the course of our ACP relationship. Being a highly accomplished professional in his field of communications and people/HR support for a large population of troops, Vincent has been extremely generous in carving out time in his regular schedule for us to connect; we speak approximately bi-weekly.
Throughout that time, I feel the relationship has been mutually beneficial because of the learning and friendship that has evolved. Vincent's encouraging attitude and outlook on life, despite the challenges he consistently manages being a wounded warrior, have uplifted me greatly. It is his focus on family and helping others, which demonstrates an amazing level of resilience and grit, that makes our interactions so infectious and rewarding.
Vincent was recently honored as a Presidential Lifetime Achievement Award recipient for his volunteer service, and Madison Square Garden and the NY Knicks recognized Vincent as the January "Hoops for Troops" honoree. He attended a game with his family and was awarded a team jersey by one of his sports heroes and Hall of Famer, Walt "Clyde" Frazier of the NY Knicks. He then was brought back to be a part of a select group of soldiers and their families who had the chance to meet the Knicks players.
In summary, I could not have been more fortunate and blessed to be paired with Major Vincent Cerchione in an ACP Mentorship. Most importantly, I am certain we will remain in contact long past the duration of the formal ACP Mentorship Program.
Mentor: Brian Wright, Los Angeles, California, Max Edwards Company
Spotlight: Erik Love, Milwaukee, Wisconsin, U.S. Army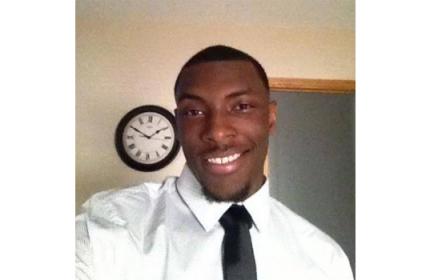 A recently transitioned Army veteran, Erik is a focused individual with a purpose and agenda. When we began the mentorship process, he exhibited his knowledge in his desired area of study by way of numerous, sometimes lengthy, inspired conversations. It was immediately evident that he had a great passion for what he wanted to do. Erik's direction and goal of setting himself on the right track has proven very fruitful. Through the process of conference calls with professionals active in his fields of interest, along with our regular discussions, Erik has utilized all the information given to his benefit. He has been studious in his documentation and responds to not only the accolades of the mentorship, both large and small, but also the constructive criticism that comes by way of guidance.
Erik has shown himself to be a true Protégé with an upstanding stature of commitment, character and reverence to the mentoring process. Now that Erik has his acceptance to college, he is well on his way to making a difference in his new school as well as inspiring so many others in the future. I believe Erik is on course for changing not only his world but the world at large in some incredibly dynamic ways. He will be a positive influence to those he interacts with and an inspiration to those that come after him.
Mentor: Jim Peters, Tampa, Florida, 21st Century Fox