Protégé Spotlight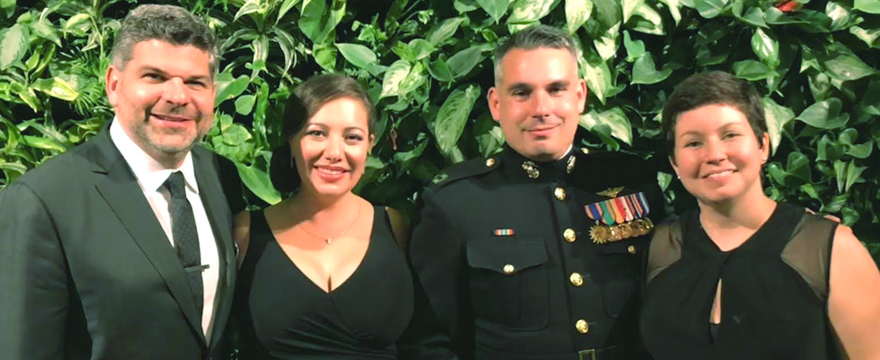 ACP periodically recognizes veterans who have gone above and beyond the requirements of the Mentoring Program to make the most of their mentorships. 
Mentors nominate their Protégés for this recognition by submitting a brief description detailing their Protégé's efforts and dedication to spotlight@acp-usa.org. Mentors can nominate their Protégés at any point throughout their mentorship and are encouraged to submit nominations as often as they wish. Selected nominations are then featured on our website and social media to celebrate the successes of these motivated veteran Protégés.
Spotlight: Steve Hauck, Lacey, Washington, U.S. Army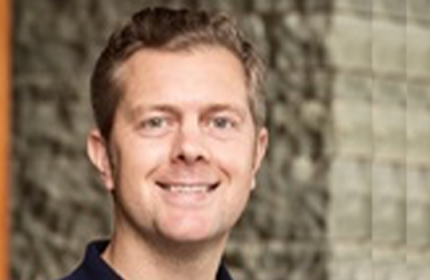 I have had the privilege to work with Steve Hauck, he has been a very ambitious and driven protégé. His commitment to our partnership and the ACP program has been stellar. Steve and I have been working together for four months and have developed a strong relationship in a short-time. Steve has always been transparent and open about his goals and ambitions.  I have been impressed as Steve never solely relied on our partnership as his primary source of guidance but has rallied around multiple resources during his transition to the civilian market place, pursuing all value added resources with a willingness to learn and adapt as he progressed on his journey. We have been disciplined in our monthly Video conferences while also exchanging communication between our meetings via text messaging and public dialogue on LinkedIn. Steve's hard-charging attitude has helped him to begin an internship with great potential to achieve a competitive salary in the civilian market place.  Our mentorship has developed into a friendship and I am looking forward to seeing his successfulness in the civilian job-market.
Mentor: Jason Adams, Metamora, Michigan, General Motors
Spotlight: Zach Bunting, Lawrence, Kansas, U.S. Navy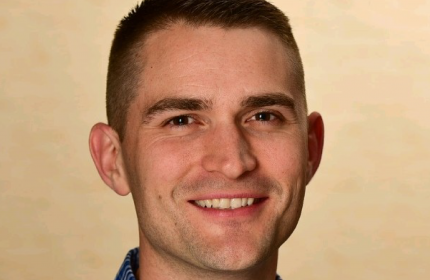 Zach and I began working together on his ambitions in early 2019. Zach impressed me even in the first session we had. He was articulate, knew his strengths and was looking for guidance on where to invest his energy. His focus was on data science and project management. 
Zach and I spent several months meeting and planning a set of strategies and milestones by which he could become as marketable as possible. Zach took courses, went on to get several certifications and also was networking all the while. He worked quite hard on the coursework and asked for advice whenever he needed it.
The rewards of hard work, dedication and commitment that Zach put in resulted in multiple job offers. Zach then had the ability to choose the most ideal role he preferred. 
I have no doubt in my mind that Zach will do well for himself in the long run and I wish him the very best for his future. 
Mentor: Madhav Madaboosi, Chicago, Illinois, BP
Spotlight: Tim Cookson, Pensacola, Florida, U.S. Navy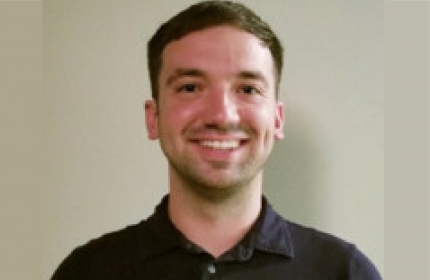 I began working with Tim in early 2019 and was immediately impressed by his drive, initiative, and determination. He was able to clearly articulate his focus on obtaining a job in Information Security and learning more about continuing education. To achieve these goals, we meet regularly and discuss different topics such as writing resumes and cover letters, interviewing, negotiating salary, etc. Through it all Tim has been proactive and very engaged and does not hesitate to reach out between those meetings when he has questions. He asks excellent questions and does not hesitate to implement the strategies we discuss.
I'm happy to say that not only has Tim found a position in Information Security, but he has already been promoted! I am excited to continue working with Tim throughout the rest of his internship, and beyond. I know he has a very bright future in front of him.
Mentor: Stephanie Randall, Charlotte, North Carolina, Wells Fargo
Spotlight: Mike Aamold, Edgewater, Maryland, U.S. Air Force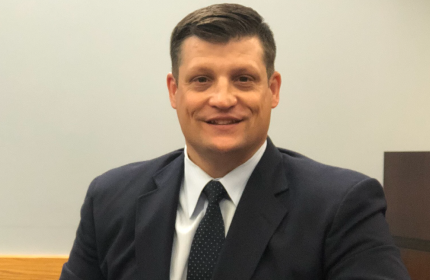 I have been mentoring Mike Aamold for the past 6 months as he prepares for life after the Air Force and it has been a great experience. He actually started a little earlier than some (2 years until retirement), but that has allowed us the time and space to explore a wide-ranging variety of topics and concerns rather than being limited to only the most-critical aspects needed to transition and find future employment. Mike came into the mentorship well-prepared. He has done a lot of his own research on transitioning and on what he wants to do in his next chapter. Instead of spending the initial few months trying to narrow down the what/where/how of the next chapter, we've been able to really dig into the details of transitioning from the military, interviewing and negotiating, earning civilian certifications, etc. For the remainder of the mentorship, we can complete that "education" and Mike will still have more than a year to begin his transition and job hunt in earnest. I am extremely confident Mike will find phenomenal success in his future career. Mike's focus, work ethic and advanced preparation have made this mentorship very easy. I look forward to watching him succeed in his life after the military and to stay in touch in the future as a friend and colleague.
Mentor: William Carter, McLean, Virgina, Deloitte and Touche, LLP
Spotlight: Will Neves, North Potomac, Maryland, U.S. Army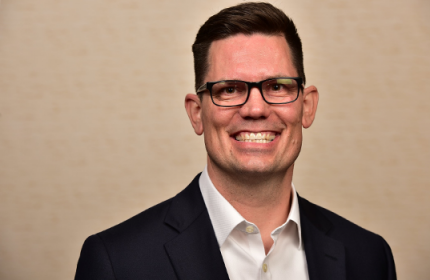 Thanks to ACP, I have had the privilege of working with Will Neves since February 2018. Within the first two weeks, we hit the ground running with resume polishing and interviewing practice. Will used his military focus to quickly identify specialty areas of business that he was interested in pursuing. He then used his military courage to reach out to several companies for employment opportunities. In fact, it was his email to the Head of Military and Veteran Affairs for JPMorgan Chase & Co. that led to his hiring into their Military Pathways Associates Program in August 2018. He has found this program to be beneficial because it has allowed him to further refine his business interests. This program has allowed him to experience skills in acquisitions marketing at JPMorgan Chase. Now that he has begun to settle into corporate life, he has taken on the additional challenge of starting his MBA degree.
ACP's mentoring program has been a win-win for me personally. I have clearly gained more than I have given. As I work with Will around several topics, it reminds me of how much we can have in common. I am also inspired that the foundational skills, focus and courage that ACP Proteges have can be directly applied in the corporate setting. My hope is that other Protégés will use stories like Will's to prove that anything is possible with the foundational skills they have developed.
Mentor: Andrew Loop, Cedar Falls, Iowa, Deere & Company
Spotlight: Dominique Corry, El Paso, Texas, U.S. Army Spouse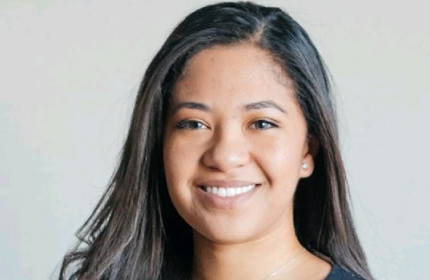 I am grateful for the opportunity to work with the ACP active-duty spouse mentoring program and have been fortunate enough to be paired with Dominique since October 2018. Her energy and enthusiasm during our calls is so refreshing, whether it's around the job application process, interview preparation or building her professional network. I've really enjoyed helping to highlight her accomplishments and bring focus to her strengths in order to stand out from other applicants. She is like a sponge and has begun having some real positive momentum after implementing some of the techniques we've discussed in our bi-weekly touch points. I'm eager to see where she lands, as I know whichever company is fortunate enough to pick her up is going to be adding a sharp, thoughtful and considerate individual to their team.
Mentor: Evan Hughes, Fort Worth, Texas
Spotlight: Samuel Brand, Spring Valley, California, U.S. Navy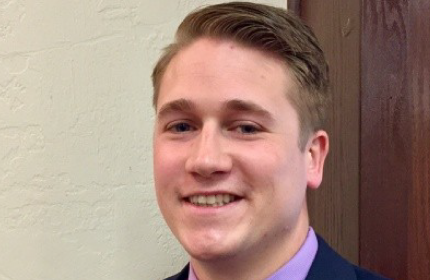 Over the past year, I've had the absolute pleasure of working with Sam Brand as he transitioned out of the U.S. Navy. Early in our conversations, it was apparent that Sam knew exactly what he wanted to do following the military and had laid a course for himself that would set him up for success. He had his sights set on becoming a Financial Advisor in the Boston area. In the months leading up to his transition date, Sam worked diligently to interview veterans working in the financial services field to learn from their transition experiences, as well as preparing to apply to MBA programs in the area.
As Sam made the official transition from the Navy at the end of 2018 and moved from San Diego to Boston with his wife, he shortly began a Financial Advisor training program with Bank of America / Merrill Edge. Since his time starting in the program, Sam has successfully passed all of his FINRA certifications, has been accepted to business school for fall 2019 matriculation, and has begun practicing as a licensed Financial Advisor. I am confident that Sam's runway for growth is unlimited and that this is only the beginning of what will be an impressive career.
Sam's dedication, motivation, and strong work ethic have made my end of the mentorship incredibly easy. It has been a pleasure to watch him succeed in his life after the military and in his new career. I look forward to staying in touch with Sam in the future as a friend and following his career progression.
Mentor: Mike Salinetti, Boston, Massachusetts, Fidelity Investments
Spotlight: Michael Stoddard, Arlington, Virginia, U.S. Army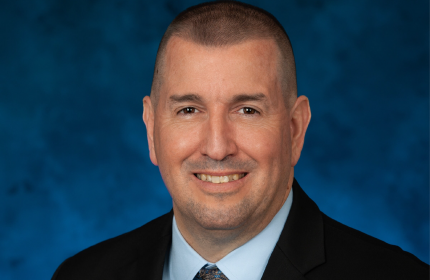 Michael is a pleasure to work with. He entered our mentoring relationship fully prepared, with résumé in hand at our first meeting. Michael is intelligent, articulate, accomplished and humble. He has extensive leadership experience and clearly did his homework with respect to translating his military skills into language on his résumé that civilians would recognize. Michael is a natural leader, with demonstrated success, who holds himself to the highest possible standards. We have worked together for a few months now, and I am impressed with Michael's commitment to his goals, and the hard work he puts into preparing for his transition to a civilian career.
He is currently involved in a fellowship program in a federal agency where he has demonstrated great leadership and ingenuity. I have no doubt that he will obtain the type of post-military career that he is interested in. Michael is an asset to whichever agency has the great fortune to hire him.
Mentor: Margarita Devlin, Washington, Washington D.C., Citizens Program