Protégé Spotlight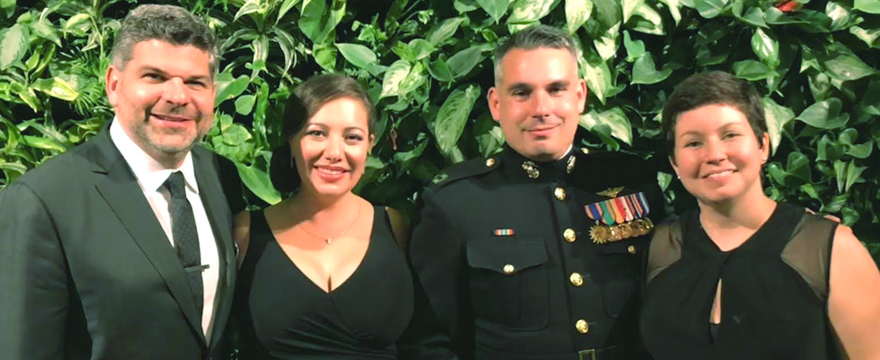 ACP periodically recognizes veterans who have gone above and beyond the requirements of the Mentoring Program to make the most of their mentorships. 
Mentors nominate their Protégés for this recognition by submitting a brief description detailing their Protégé's efforts and dedication to spotlight@acp-usa.org. Mentors can nominate their Protégés at any point throughout their mentorship and are encouraged to submit nominations as often as they wish. Selected nominations are then featured on our website and social media to celebrate the successes of these motivated veteran Protégés.
Spotlight: America L., Virginia Beach, Virginia, U.S. Army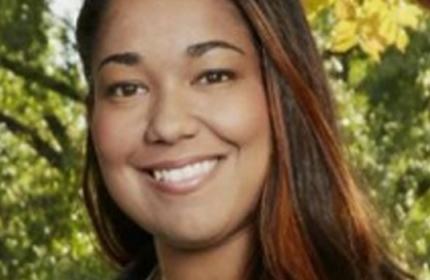 America is an incredible person and it has been a pleasure working with her this year. America and I are both busy working moms so we keep in touch through emails, texts, and phone calls - really whatever we can work into our schedules! We manage to speak live every few weeks and when we do, we try to come up with a short list of items America can accomplish before our next call. Examples of this are enrolling in a human resource course and updating her resume.  America is extremely motivated and has tackled and completed everything we've discussed thus far.
Currently, America's husband is deployed and she has had to be a single mom to her young daughter. Simultaneously, she is managing a full-time job and continuing her search for a new home and a new job. As expected, she is handling all of this with amazing ease and grace. I admire America's tenacity, determination and work ethic!
Mentor: Susan Guyon, Havertown, Pennsylvania, Amgen
Spotlight: David F., Santa Clarita, California, U.S. Army National Guard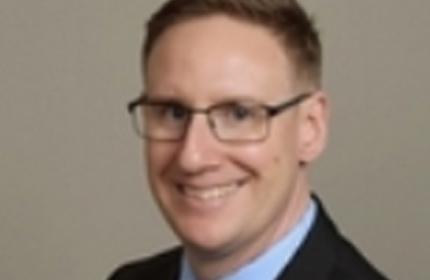 Working with David has been an enormously rewarding experience. From our first call he showed up prepared and ready, sending me materials and questions in advance of our conversations and then doing the homework. If I recommended a book, he read it. If I mentioned a resource, he checked it out. In addition to taking initiative, David also takes all feedback in his stride without being defensive. He has quickly implemented new strategies and tactics based on our conversations. In the seven months we've been working together, David has obtained a new job and has already been promoted. I am very impressed with his perseverance and success!
Mentor: Lisa Schneider, New York City, New York, Merriam-Webster
Spotlight: Melody Monroe, Holloman AFB, New Mexico, U.S. Air Force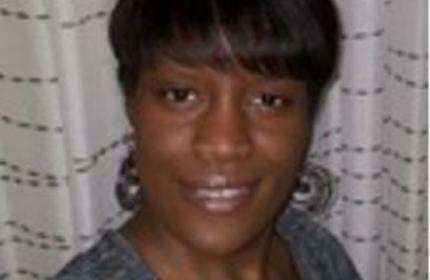 I began working with Melody Monroe in September, 2017. From the start, she was clear on her focus post-retirement from active military duty. Leveraging her Bachelor's degree in Human Resource Development, Melody is actively looking for opportunities in the HR field that will combine her HR background with the training and managerial skills she developed in the Air Force. During the mentorship, we began to discuss what type of HR roles she may want to pursue and what industries would be a good fit.
Melody has been very open to working on her resume and building a network of resources to open her up to the public HR world. Each month we discuss HR roles and the skills and experiences needed to break into the field. Despite her full time workload and active home with two teenagers, she dedicates time to continue work on her long-range plan and put steps in place to achieve her goals. Next, we want to get her LinkedIn profile updated. I look forward to our monthly calls and helping Melody plan for the next steps in her career. Her enthusiasm and optimism are contagious!
Mentor: Virginia Marchetti, Weehawken, New Jersey, UBS
Spotlight: Bryan Wang, Ithaca, New York, U.S. Marine Corps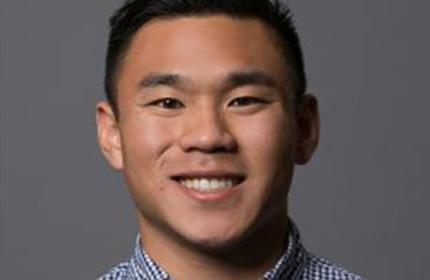 My mentorship with Bryan over the past year has been a sheer pleasure. He is eager to learn and is passionate about taking a strong step into the next phase of his career. I have been impressed by his motivation and courage throughout the overall process, as transitioning out of the military can be an intimidating task. Bryan has approached his transition in a methodical manner, and leveraged this mentorship as a key component to his success.
The focus of our conversations centered on his interest in product management, the critical skills necessary to do well in the function, and helping to assess the pros and cons of what it looks like across various industries and companies. Throughout our mentorship, we had multiple robust conversations, both in-person and over the phone, and Bryan's dedication to this mentorship has been great. Bryan received and accepted an offer at a Fortune 500 company, and his new team is lucky to be receiving such a well-rounded leader.
It's encouraging to see bright and dedicated veterans like Bryan successfully transition out of the military. It reinforces the value that veterans add to organizations across the private sector, and I'm thankful I had the opportunity to work with him.
Mentor: Andrew Dietrich, Purchase, New York, Mastercard
Spotlight: Gonzalo Gonzalez, Racine, Wisconsin, U.S. Navy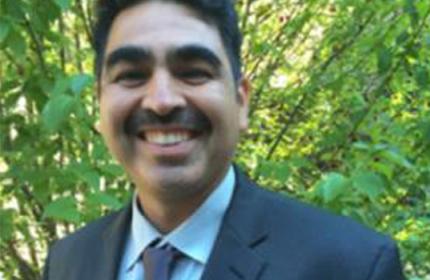 It has been a true pleasure to be partnered with Gonzalo Gonzales. We talk and email often and I always leave the conversation with a big smile on my face. The lines of mentor/mentee are blurred and a true friendship has formed. I am in awe of his military and personal achievements and I am blessed to be the one chosen to help navigate him towards his professional goals.

Gonzalo's motivation to making his, and his family's dreams a reality is truly inspiring. He actively listens and quickly takes action on things we have discussed. I'm so proud to report that he has successfully landed a great job and I can't wait to see what amazing things he accomplishes in his current and subsequent roles!
Mentor: Learic Cramer, Baltimore, Maryland, Northrop Grumman
Spotlight: Erringer Helbling, Redondo Beach, California, U.S. Army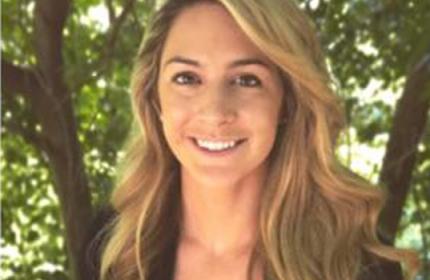 Errin's dedication and commitment to the program was exceptional. From day one, she was highly engaged and always prepared for our discussions, whether it be with a topic to discuss, specific questions or a plan that she was seeking feedback on. She maximized our time together. Errin is a natural leader who applies her experience effectively while continuing to develop her skills. I hope that our relationship will last for a long time.  
Mentor: Karen Avery, Florham Park, New Jersey, PricewaterhouseCoopers