Protégé Spotlight

ACP periodically recognizes veterans who have gone above and beyond the requirements of the Mentoring Program to make the most of their mentorships. 
Mentors nominate their Protégés for this recognition by submitting a brief description detailing their Protégé's efforts and dedication to spotlight@acp-usa.org. Mentors can nominate their Protégés at any point throughout their mentorship and are encouraged to submit nominations as often as they wish. Selected nominations are then featured on our website and social media to celebrate the successes of these motivated veteran Protégés.
Spotlight: Jeremiah Jacobs, Arlington, Virginia, U.S. Navy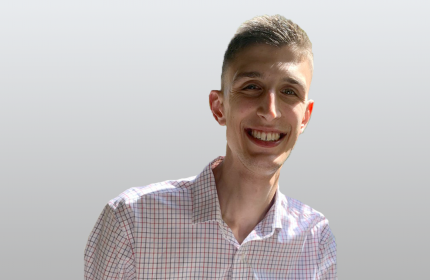 Jeremiah Jacobs and I started the program together as he was transitioning out of the US Navy.  He was just finishing 11 years of service where he worked in areas of information technology systems, lead positions, and an interesting detail supporting the Office of the President, Vice President, First Lady, and US Secret Service. When we met, Jeremiah was well into making a strong recovery from a serious spinal injury and he had his eyes on future success! At this time, Jeremiah intended to quickly find a job where he could apply his military experience while also creating a career plan that included a college degree and a desirable location to call home. 
Since leaving the military in early 2022, Jeremiah has landed a position with a notable international management and information technology consulting firm and he is currently selecting a college to attend for the upcoming year. I have been very impressed by Jeremiah's will and determination. He has a strong drive to see his goals through to completion by way of resourceful networking and taking full advantage of opportunities. Jeremiah and I have spent many hours discussing professional and personal development along with our own particular life experiences and interests. 
Personally, I am grateful to have had the opportunity to be involved in this program and have found encouragement to seek a higher degree myself in the process. I believe Jeremiah and I have built a strong relationship that will extend beyond the ACP program and I look forward to seeing what the future has in store for Jeremiah!
Mentor: Ian Heatherly, Clinton, Mississippi, Entergy
Spotlight: Jeffrey Jager, U.S. Army, Washington D.C.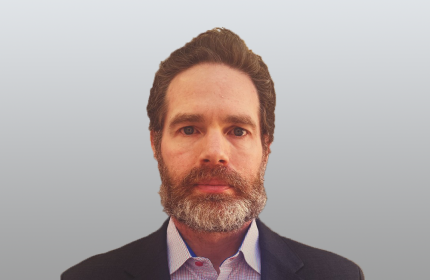 Jeff Jager had just retired from the US Army after 22 years of service when I started mentoring him last spring. Jeff had two goals; the first was to complete his PhD and the second was to open his own personal training business. Jeff was motivated and had plenty of experience, having just completed several certifications needed to become a personal trainer. We had regularly scheduled meetings focusing on developing a business plan and new methods of marketing his personal training business.
As we worked through defining client needs, we established a great rapport. He would come to meetings well prepared with engaging questions, and together we were able to create a cohesive business plan. Jeff brought his own energy and motivation to the monthly meetings that helped us to determine what he truly needed to succeed. This hard work paid off and after a few short months, Jeff's business is already generating revenue. Jeff and his business success are testament to how the ACP mentorship program can bring success.
Mentor: Eric Fletcher, Seminole, Florida, Schneider Electric
Spotlight: Nicholas Carver, Lexington Park, Maryland, U.S. Navy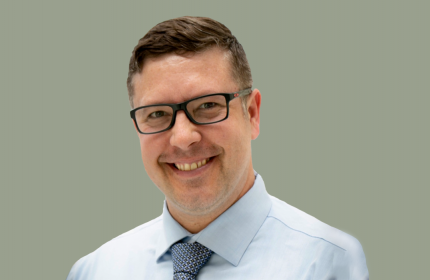 I have had the pleasure of serving as a mentor for Nick for the last few months as he transitioned from a 20+ year career in the US Navy. I would like to highlight Nick as "what right looks like" for a transitioning veteran. His very structured and systematic approach to his military to civilian career transition was textbook. He has basically done everything right in his prep for transition,  selection of the civilian career path he wanted to follow and his early on-boarding with his new employer. My role as mentor has actually been more of a support role around navigating the early months in the civilian employment world. I feel more like a cheerleader than a mentor. Nick should be recognized for a job well-done.
Mentor: Daniel Arkins, Boston, Massachusetts, Mass General
Spotlight: Brian Rainwater, Peyton, Colorado, U.S. Army
From the beginning of the program, Brian has shown his drive to make a good life for his family and himself. He is very humble and yet willing to put himself out there to get further ahead. Brian and I work on how to approach people and situations that he has not encountered in his military career. He has a great business and personnel awareness. Furthermore, he will bring me a situation and what his hurdles are to connect with the team and manage his expectations. Once we discuss potential options on how to overcome the situation, he is very willing to try those options. In each case, and there have been several, he has managed his way through the situation with success. On one or two occasions, it has taken him more than one run at it, but the important part is he kept going. And…he was successful in the end!
I feel that Brian should be used as an example of how the program can be successful because he is driving the process. I am here to assist and coach. He comes to me with the issues and draws on my experiences and background to better his. The process is simple: I am a tool for him to get where he wants and needs to be in his career. The mentor is not in the situation and unless the candidate is open and truthful with the mentor, and themselves, it is challenging to assist and coach. I would share with others the following, do not be afraid to ask for help and direction because the people supporting this program are here for just that.
Mentor: James Dehoff, Mechanicsburg, Pennsylvania, Select Medical
Spotlight: Alex McDaniel, Virginia Beach, Virginia, U.S. Navy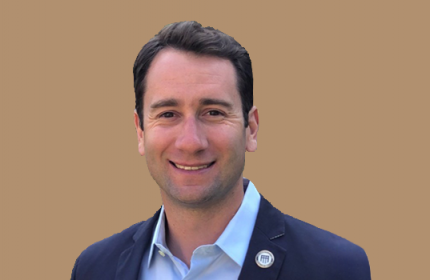 It has been my pleasure to be Alex McDaniel's mentor. When we first met I was so impressed by his knowledge and focus. He already knew he wanted a career in the healthcare/pharmaceutical industry owing to his experience as a medic and that he was interested in project management. Alex's first request was to learn about the practical day-to-day application of project management in the industry. We started by narrowing down what business and what area of project management would be of most interest by having him conduct informational interviews with people currently working in various roles in project management. He already had a well-written resume, but we tailored it to better highlight the aspects of his military career which translated to the jobs he was most interested in.
At the same time we conducted mock interviews to work on refining his interview skills and just getting him comfortable with the process. Alex's preparation for all of our conversations and openness to feedback made it easy for me to support Alex in his goals. Through his informational interviews…even before applying for any jobs…he had three different companies offering him a Skill Bridge opportunity, putting him in the enviable position of deciding the one which was best for him. I am confident Alex will be offered a full-time permanent position at the end of his assignment. I look forward to hearing about his successes in his new career!
Mentor: Toni Falbo, Titusville, New Jersey, Johnson & Johnson
Spotlight: John Maguire, Ridgefield, Connecticut, U.S. Army Reserve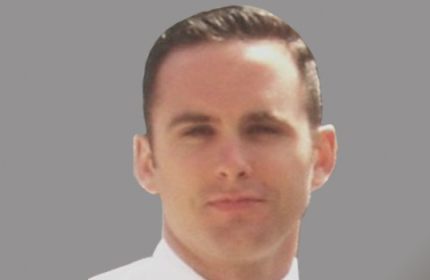 John is the very definition of grit and his unique background exemplifies that ups and downs don't matter when staying focused. John is a logistics officer in the Army Reserve. Before joining the military, he worked in sales and trading, the medical device industry, contract capture, and relationship management roles. So unlike any of my previous ACP mentees, John already has excellent private sector experience. Over the past 11 months, he has always stayed in touch, proactively reaching out for guidance when needed. He received multiple offers to start on a new career and was methodical in his decisions, he is waiting for the right role now, not just the first thing that comes up. That takes patience and determination, which is not easy because John is in the process of leaving the Army. I have absolute confidence that the organization lucky enough to attract John will only regret having waited till the day he started to begin. They'll wish he had been with them much sooner.
Mentor: Michael Mell, New York, New York, S&P Global