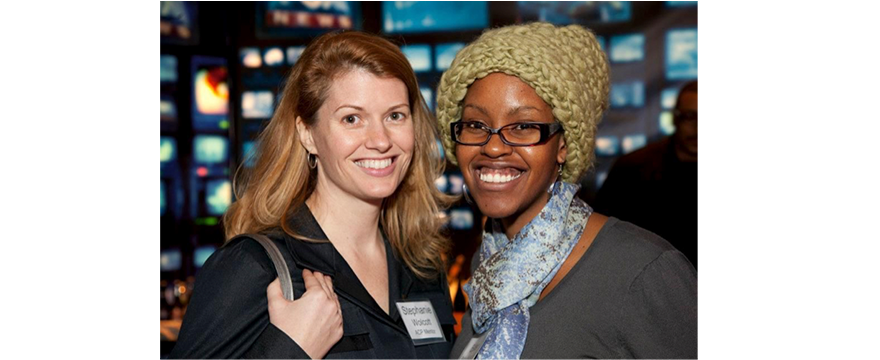 American Corporate Partners (ACP) is a national nonprofit organization focused on helping returning veterans and active duty spouses find their next careers through one-on-one mentoring, networking and online career advice. 
More than 1 million veterans are expected to transition from the armed forces to civilian life over the next five years.  ACP engages the American people in a unique volunteer opportunity to provide career guidance to returning military as they transition back into civilian life.
We believe that the biggest issue facing our returning service members is not unemployment – it's underemployment. ACP focuses on helping veterans and active duty spouses find meaningful employment opportunities and develop long-term careers.
Founder Sidney E. Goodfriend launched American Corporate Partners on Labor Day 2008 with the help of six founding corporate partners who provided funding to ACP and volunteer Mentors. By the end of 2009, ACP had paired 500 returning veterans with Mentors. In November 2018, ACP announced it is expanding its reach and opening its program to the active duty spouse community. Currently, ACP has more than 4,000 veterans and active duty spouses paired one-on-one with mentors from more than 100 of America's top companies, universities and hospitals. 
Since its founding, ACP has focused on expanding its number of Corporate Partners, reaching out to a larger number of returning military and designing several new programs and initiatives to help an increasing number of service members, returning veterans and their families.
ACP now connects veterans with business leaders in a variety of ways beyond its original corporate mentoring program.
ACP's Women's Veteran Mentoring Program launched in 2016 and connects female veterans with female entrepreneurs and business leaders for yearlong mentorships. Women veterans have access to exclusive networking events and career development workshops.

ACP AdvisorNet is an online career Q&A community designed to assist an increasing number of veterans and current service members with networking and career advice.

ACP's Active Duty Spouse Program launched in November 2018 and connects spouses on installations nationwide with business leaders for customized mentorships. 
More than 30,000 veterans and spouses have successfully completed the ACP Program.