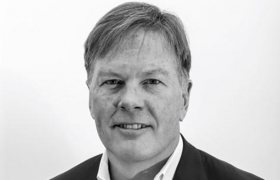 CEO of Pantera Capital and Chairman of Bitstamp
Dan founded Pantera Capital in 2003 – managing a billion dollars in hedge fund strategies. He previously served as Head of Macro Trading and CFO at Tiger Management with Julian Robertson. Dan began his career as a Collateralized Mortgage Obligation trader at Goldman Sachs. Dan graduated magna cum laude from Princeton University with a B.S. in Structural Engineering and received the Carmichael Prize for his thesis. 
Pantera Capital is the first investment firm focused exclusively on bitcoin, other digital currencies, and companies in the blockchain tech ecosystem. In 2013 Pantera launched the first crypto-currency fund in the United States — when bitcoin was at $65 /BTC. The firm subsequently launched the first exclusively-blockchain venture fund and is now raising its third venture fund. Pantera was also the first firm to offer a pre-auction ICO fund. Pantera Bitcoin Fund has returned over 12,000% in five years and has returned billions to its investors. Pantera currently manages $550mm in capital in seven funds across three product groups – passive, hedge, and venture.