Contribute to Your Mentorship's Success
Your ACP mentorship is an opportunity to build a relationship with an experienced corporate professional and refine your professional ambitions. Mentors can share their experience, knowledge, and resources to help you structure and organize your career path. Here are some tips to make sure your conversations are productive and meaningful.
Tell your Mentor more about you
Give your Mentor context about your military and/or professional experience. This will help the Mentor better understand you as an individual and offer appropriate advice and guidance.

As the mentorship progresses, be sure to share updates about your professional and/or personal life so that your Mentor can give customized feedback.
Be prepared for your discussions
Come prepared to mentoring sessions armed with questions and discussion topics.

Consider drafting an agenda and sending it to your Mentor prior to your meeting. Let your Mentor know what you would like to discuss before each session.
Be ready to work at the relationship
Let your Mentor know when you can speak with him or her.

Respond to emails and voicemail messages within 24-48 hours.

Be curious and ask your Mentor specific and direct questions.

Don't be afraid to follow up with your Mentor if you haven't heard from him or her in 1-2 weeks and don't be discouraged if your Mentor appears to be very busy; they are there to assist.
Be open-minded
Listen to your Mentor's suggestions and experiment with them. See which ideas suit your transition best.

Be prepared to receive constructive feedback from your Mentor regarding your résumé, interviewing skills, and approach to the job market.
Follow through on agreements
Set calendar reminders for when to contact your Mentor next.

Set deadlines and submit résumés, cover letters, business plans, etc. to your Mentor at a mutually agreed upon date.
Say "Thank you"
Send a thank you note or email whenever you achieve one of your goals.

Write a handwritten note at the conclusion of your mentorship.
Resource Image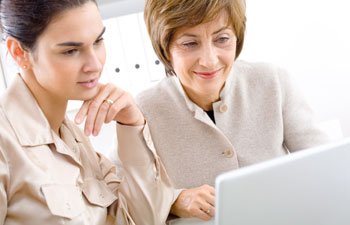 Resource Files
Type of Resource
Resource Category
Resource Section
Resource Link