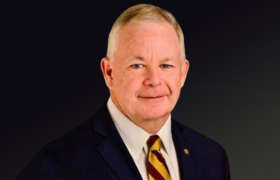 Strategic Project Leader at CliftonLarsonAllen LLP
John is a Strategic Project Leader at CLA. After a long and distinguished career at CLA, as well as being the founder of his predecessor firm, Langan Associates, PC, John now oversees special projects across diverse areas, including Acquisition On-boarding and Integration, Strategic Planning for the CLA Foundation and Alumni Program, and conducting CLA Office Listening Sessions.
Hailed as a nationally recognized non-profit expert, John's client work primarily centered on championing the causes of local, national, and global nonprofit entities. His toolkit includes audit, accounting, tax, and consultancy, synergistically nurturing their growth.
Amongst various leadership roles, John has seamlessly transitioned within CLA, each serving as a distinct chapter in his experience and some of which are as Chief Industry Officer, CLA Board Chair & Director, CLA Foundation Director & Grants Committee Chair, and Executive Sponsor of Military Connections & Abilities Virtual Belonging Communities.
John received his Associate's degree from Lynn University and his Bachelor's Degree in Accounting from Florida Atlantic University. Over his 30-year career, John has actively engaged in various leadership roles, including serving on the Board & Audit Committee at Lynn University, chairing the Finance & Administration Section Council at the American Society of Association Executives, contributing to the Nonprofit & Managing Partner Committee at the Greater Washington Society of CPAs, and holding positions as Treasurer for both the Dunbar Alexandria Olympic Boys & Girls Club and the Pentagon Memorial Fund. He has also been a member of the FDR Memorial Legacy Committee and extended his mentorship through American Corporate Partners.