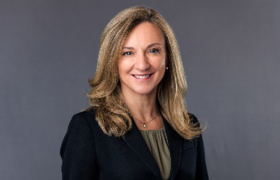 Senior Vice President of Strategic Partnerships at Orion Talent
Laura Schmiegel is currently the Senior Vice President of Strategic Partnerships at Orion Talent where she is responsible for driving new business for Orion through collaboration with government, nonprofit and private sector institutions. One result is Orion's HireSkills initiative, which pipelines junior enlisted military talent into high-paying skilled manufacturing careers. Prior to joining Orion, Laura was the Head of Military and Veteran Affairs at Booz Allen Hamilton, where she was responsible for all aspects of the firm's military partnership strategy and for advising the firm's military recruiting, diversity and government relations teams. While at Booz Allen, Laura created their MilTech Initiative, increasing both recruiting and retention of cleared technical military talent, and was awarded Booz Allen's highest honor, the Booz Allen Excellence Award, for her work developing their national award-winning Military Spouse Business Resource Group, including the Group's role in creating federal legislation to help military spouses who work in government contracting find remote work.
Laura's career began in military nonprofits. She was a founding member and later Chairman of the Board at Blue Star Families. She created and for four years served as the first Director of the military spouse program at Hiring Our Heroes. Laura earned her law degree from the University of Michigan. She has been published in the Washington Post and the Christian Science Monitor and has served on the advisory boards of VetsInTech, VetsJobs/SpouseJobs, as a Trustee at the Virginia Veterans Services Foundation and as Chair of the US Chamber of Commerce Hiring Our Heroes Military Spouse Employment Advisory Council.