Discovering your next mission through mentorship
By American Corporate Partners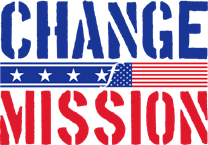 American Corporate Partners (ACP) is a national nonprofit organization focused on helping veterans, transitioning military members and active-duty military spouses to find their next careers through year-long, customized oneon-one mentorships. ACP's mentorships provide career counseling and networking opportunities. Mentors are professionals that volunteer through their organization's partnership with ACP; many are seasoned professionals at every level from Fortune 500 corporations. Program participants, or protégés, are post-9/11 military members who have served more than 180 days, veterans at various stages of the transition process and active duty military spouses.
According to the Department of Labor, approximately 200,000 men and women leave U.S. military service every year. ACP believes the biggest issue facing those transitioning service members is not unemployment – it's underemployment. A Chamber of Commerce Foundation study found that about 85 percent of transitioning veterans did not know what they wanted to do for their next career.
ACP focuses on helping its protégés find meaningful employment opportunities and develop long-term careers and professional goals. To date, ACP has helped more than 22,000 veterans through its mentoring program.
Program Guidelines
An ACP mentorship is a year-long commitment, which encourages mentors and protégés to connect for monthly discussions. It begins through a personalized pairing process where ACP's staff carefully selects a mentor for each protégé based on career compatibility, experience level, location and personal interests. Each mentor and protégé has a phone call with an ACP staff member to communicate their goals and consider preferences. Staff support each pair with customized resources, training and suggestions, and helps the pair build a successful mentorship. Most mentoring pairs are long-distance and communicate primarily through phone, videoconference and email exchanges – ACP's mentorship program has always been virtual but encourages in-person meetings when safe and possible.
Post-9/11 Veteran Mentoring Program
Whether a veteran is actively searching for a new career or newly employed and looking for advice about how to advance in their role, ACP's program is designed to assist a veteran or active duty spouse on their path toward rewarding, meaningful, long-term employment. Typical mentorship topics include:
• Résumé review and interview preparation
• Career exploration
• Work-life balance
• Networking
• Small business development
• Leadership and professional communication
One example
Master Sergeant Cody H. served in the U.S. Army for 12 years as a combat engineer, and separated from active duty service in 2015. He came to ACP to find a mentor who could help him refine his resume, improve communication skills, hone his leadership abilities and develop a network of professionals outside the Army. ACP paired Cody with Michael, a mentor for Amazon. Cody and Michael met monthly to work on Cody's career goals and discuss some specific steps to help him move up within his company. Michael said, "ACP is a great program that is beneficial to veterans transitioning to the civilian workforce, or in my case, to help navigate professional growth and career development now that I have established myself outside of the Army." Michael added that "the ACP program and mentorship exceeded my expectations." We're so glad his ACP journey helped him achieve his goals! ACP has more than 22,000 success stories like Cody's. You can see the impact by visiting the ACP website, Facebook, LinkedIn, Twitter or Instagram.
*Disclaimer: This article does not constitute an endorsement of non-federal entities by the U.S. Army or Department of Defense.