ACP Mentors Vetrepreneurs
G.I. Jobs Magazine's July 2022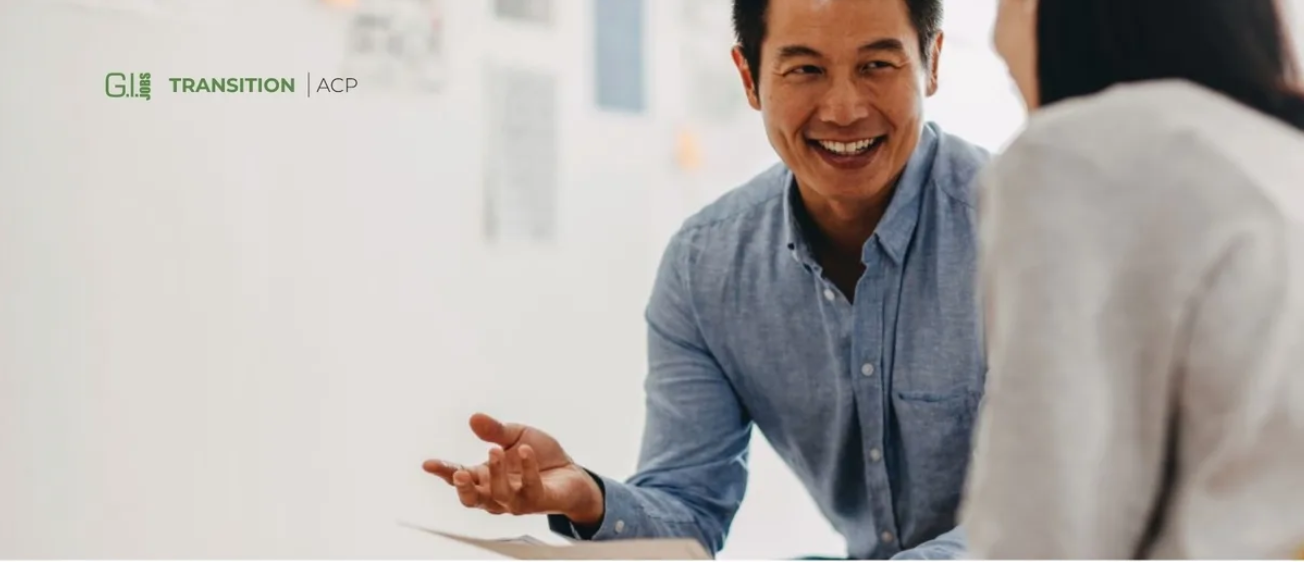 Veterans wear their diligence, drive, and self-motivation on their sleeves after honing these skills in the military, so they're prime candidates for success as business owners. Entrepreneurs are skilled professionals who develop business plans, roll out marketing campaigns, and manage finances. In particular, the Megaphone of Main Street: Unsung Entrepreneurs survey revealed that the country's veteran-led businesses contributed $1 trillion to the economy in 2021.
Ty Robles, an Air Force veteran who is focused on accelerating his small business, says he pursued this field because starting an independent business is the ultimate freedom.
Robles is currently in a small-business based mentorship with ACP, a nationwide nonprofit organization that offers a free, year-long, customized mentorship. Robles's mentor, Mark David Thornton, was the Founder and President of Big Systems, Inc., a digital printing company that he managed for 15 years, and is mentoring his fifth ACP protege.
"The big thing that drew me to the small business industry is the chance to be your own boss," he says.
Now entering month six of the mentorship, Thornton's mentee, Robles, looks back on a particular moment that he remembers fondly on this business journey: The day he got his first sale!
When asked what advice he would give to his younger self, Thornton responded that he said he would tell himself to have faith, and that passion needs to be matched with hard work and dedication. 
Robles adds that with the right mindset, prospective business owners are more than capable of bringing their ideas to fruition.
"If you want to make a bet, bet on yourself. Because you know what you are capable of," he says. 
For Robles, the soft skill of being able to effectively communicate with people, combined with an understanding of numbers and quick analytical thinking, are crucial elements that contribute to his business prospering. Additionally, the lessons veterans learn from the military lay the groundwork for their future achievements as business owners.
"Veterans have the grit to always find a way to make it happen. This attitude translates well into corporate America because in the military, we're pushed to our limits, both mentally and physically, and are ready to meet challenges more equipped." 
Robles and Thornton are one of more than 3,500  pairs who are currently participating in ACP's mentoring program. Over 23,500 ACP alumni have completed the program since its inception in 2008. Veterans, known as Protégés in the program, are paired with Fortune 500 mentors from over 100+ corporate partners such as Deloitte, Disney, and MLB. In particular, small business mentors can provide invaluable guidance on finalizing business plans, marketing the business, and how to effectively lead day-to-day operations. Interested veterans can apply through this link: https://www.acp-usa.org/mentoring-program/veteran-application and an ACP Operations Associate will reach out within 24 hours to review next steps.