ACP's Women's Program September Workshop: Managing Unpredictability - Career Planning for Frequent Moves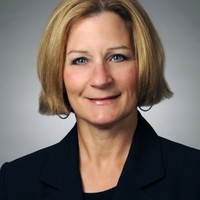 ACP teamed up with Teri Graves, HR Business Partner with Lockheed Martin, for our September workshop. During the presentation, Teri will addressed how to plan for a career on the move. She will discussed best practices and tips for career planning in a life punctuated by relocation.
Teri Graves currently works as an Human Resources Business Partner at Lockheed Martin. Teri has been with Lockheed Martin for over 16 years and working in the HR field for over 20 years. At Lockheed, she is an HR consultant and business partner to programs of up to 1500 employees, including executives and leaders. She is experienced in recruiting and staffing, talent and organizational capability, and managing employee relations and development, among much else. She was raised in a military family and is involved in Lockheed's Veterans Business Resource Group. On a more personal note, Teri enjoys spending time with her husband and three labs and learning how to raise organic cattle.
Check out the Video Recording here!
For more information, please email womenvets@acp-usa.org or call us at 212-752-0700.