ACP's Women's Program April Workshop: Communicating Your Value, Translating Skills and Advancing in Corporate America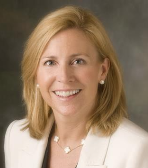 The ACP Women's Program was excited to team up with Anne Fink of PepsiCo for a Professional Development series workshop, Communicating Your Value: Translating Skills and Advancing in Corporate America
The workshop took place via videoconference and conference call on Wednesday, April 11th from 1:00pm - 2:00pm EST.
Anne Fink is President, Global Foodservice for PepsiCo, a global food and beverage leader with net revenues of more than $63 billion and a product portfolio that includes 22 brands that generate more than $1 billion each in estimated annual retail sales. Fink assumed her current role in 2016. She leads Sales, Marketing, Strategy and Operations for PepsiCo's North American and Global Foodservice business, which include restaurants, hotels, business & industry, colleges & universities and sports & entertainment channels. She brings to the role a keen focus on delivering foodservice growth fueled by a broad and balanced food and beverage portfolio, insight-driven innovation, leading-edge marketing programs as well as best-in-class customer service.
Fink previously served as the Chief Operating Officer for PepsiCo North America Foodservice. In this role, she strengthened customer partnerships and accelerated growth while leading all sales and operations for the Pepsi-Cola, Gatorade, Tropicana, Frito-Lay and Quaker portfolios. Previously, Anne was Senior Vice President and Chief Customer Officer for PepsiCo Sales, leading strategic customer management for all retail channels in the United States. She also led the company's Global Sales Leadership Council. An executive known for talent and leadership development, Fink is an executive sponsor for Pinnacle, PepsiCo's women's leadership program. 
Fink earned her B.A. in Economics from the College of the Holy Cross, where she currently serves as a member of the Board of Trustees. She also is a board member of the National Restaurant Association. She previously served on the boards of the Industry Affairs Council of the Grocery Manufacturers of America and the Food Marketing Institute Foundation. She also serves as executive sponsor for PepsiCo's engagement with the Susan G. Komen Greater New York City Race for the Cure.
For more information on the workshop, please email womenvets@acp-usa.org or call us at 212-752-0700.