ACP Presents: New Collar Careers for Veterans at IBM
ACP & IBM hosted a live webcast event on Tuesday, May 8
The webcast focused on a discussion about New Collar career opportunities with IBM Senior Executives. The hourlong session covered career paths at IBM from traditional information technology roles to cyber security, cloud technology, project management and more!
ACP Founder and Chairman Sid Goodfriend moderated the conversation among senior leaders at IBM representing talent acquisition, global citizenship and digital business. IBM representatives also shared insights into the job search and hiring process, then answered pre-submitted questions from the veteran viewing audience. Additionally, IBM panelists discussed the company's veteran-specific hiring, training and advancement opportunities, which led to IBM's being named the Military Friendly Employer of the Year for 2018!
Featured IBM speakers include:
Diane Melley, Vice President, Global Citizenship Initiatives
Amber Grewel, Vice President, Global Talent Acquisition
Brian O'Malley, Business Development Executive - former ACP Protege and now Mentor
Featured IBM programs include: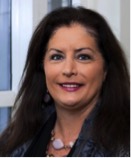 Ms. Diane Melley is currently Vice President, Global Citizenship Initiatives in IBM Communications and Citizenship, where she leads a diverse portfolio including global leadership responsibility over the 500+ annual IBM Impact Grants program focused on Cloud, Analytics, Social and mobile offerings for not-for-profits, schools and government organizations. Ms. Melley also leads IBM Citizenships' global resiliency efforts to strengthen communities' abilities to anticipate and withstand the short and long-term effects of disruptive or traumatic forces, by building deep capacity to improve and thrive.
Additionally, Ms. Melley heads IBM's Humanitarian Disaster Response efforts worldwide. She is currently leading IBM's humanitarian response to Hurricanes Harvey, Irma, and Maria and the 2017 Mexican earthquakes. This comprehensive program has deployed IBM's cloud, cognitive, blockchain, mobile solutions, management consulting services, and skills-based volunteerism. These efforts are being executed in partnership with key strategic global and national organizations.
Her portfolio also includes Skills Build programs such as the Veteran Employment Accelerator, which provides free software training and certification, and support with job placement as data analysts. Ms. Melley leads IBM Volunteers, IBM's global strategic initiative to support employee and retiree volunteer efforts worldwide. Ms. Melley led the IBM Centennial Celebration of Service when over 300,000 IBMers in 130 countries participated. IBM Volunteers is the largest skills-based and pro bono corporate program. Since its launch, IBMers have contributed more than 20 million hours of service around the world through IBM Volunteers. Over 65 million dollars in Community Grants have been awarded to acknowledge IBMers contributions in communities around the world. Launched this year, Ms. Melley is spearheading IBM's SkillsBuild campaign. Through this campaign, centered on STEM activities, the goal is to reach 5 million youth over the next 5 years.
Ms. Melley drives successful results through collaboration, partnerships and community relationships. She is constantly looking for innovative ways to use technology as an integrated tool to effect change and she strives to help IBM maintain their excellent corporate citizenship status.
Ms. Melley is a founding faculty member of the Institute for Corporate Social Responsibility at Johns Hopkins University. She is also an Eisenhower Fellow to the European Union and Ireland and is past chair of the Eisenhower Alumni Regional Fellows Group. She serves on the boards of directors of the US Chamber of Commerce Foundation Center for Corporate Citizenship (past chair), the Independent Sector, the Points of Light Institute, and locally, the Philadelphia Chamber of Commerce. In addition, Ms. Melley serves on the advisory boards of the DiscoverE Global Marathon (past chair), the Conference Board Contributions Council, Impact 2030, among others.
Ms. Melley has a bachelor's degree in computer science from LaSalle University. She is certified by both IBM and the Project Management Institute as a Project Executive. She lives outside of Philadelphia with her husband and two daughters.

Amber Grewal is the Vice President of Global Talent Acquisition at IBM, with 20 years of experience in the art and science of talent attraction and management. She has served in several leadership roles in GE, Microsoft, Symantec and KPMG, where she led the transformation of talent acquisition in the digital era.
At IBM, Amber oversees the strategic vision for talent acquisition and is responsible for building strong, consultative departmental functions, talent technology, sourcing and on-boarding strategies, workforce demand, and employer branding in competitive and emerging markets globally. Amber also leads numerous activities supporting diversity, inclusion, and gender equality.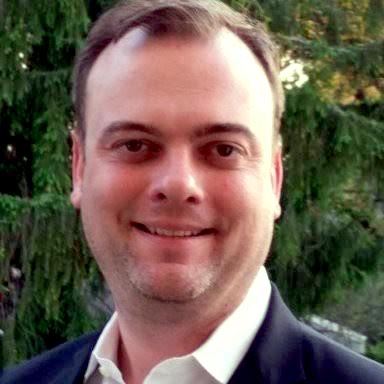 Brian O'Malley is a Business Development Executive for the Digital Business Group at IBM. He is focused on building new and expanding existing Strategic Partnerships and Developer Ecosystems. This role finds him working across many different brands within IBM and with many different types of external partners. Brian Joined IBM through the Finance Leadership Development Program (FLDP), where he held many roles across the IBM Finance Organization before transitioning to business development. 
Prior to IBM, Brian served in the US Army as an Infantry Officer where he deployed to Iraq and Afghanistan. He received his undergrad from United States Military Academy at West Point, NY and his MBA from The Leonard N. Stern School of Business at NYU. He currently lives with his wife and daughter in Stamford, CT.
Additional Resources
Videos you can view or download:
New Collar Fast Paced (30 seconds): https://youtu.be/k02OKmzqmdYor https://ibm.box.com/s/4h9uoztc3g3c1kagu17o6ixb9j2807xk
Job Fit Assessments (2 mins): https://youtu.be/ctiuRvgoDjgorhttps://ibm.box.com/s/nropdb11joxfncmhog9hwy5bp0ny5htl
New Collar Inspirational (1 min): https://ibm.box.com/s/wbvkantar38ohm4m1bufop8utbjnrdpi
Talent Match (1 min): https://youtu.be/5Od2DrXBybA orhttps://ibm.box.com/s/g3f3m36woekxydhwuwuha2jxy8e9iigk
Overview presentations:
New Collar Certificate Program: https://ibm.box.com/s/9vdsvcugpi1z24vs1fo0y108vxqc2l44
Talent Match:https://ibm.box.com/s/89cebx7r28fpop31uhtubt81r4fj0fi6
Websites:
Talent Match: http://ibm.com/talentmatch
Assessments: http://ibm.biz/new-collar-assessment
New Collar Certificate Program (in production): http://ibm.com/newcollar
New Collar Marketing Blog: https://admin.blogs.prd.ibm.event.ibm.com/blogs/ibm-training/the-ibm-new-collar-certificate-program/
Coursera site: https://www.coursera.org/learn/ibm-customer-engagement-specialist