ACP Presents: MetLife Career Development Webcast
ACP & MetLife hosted a prerecorded webcast event on Tuesday, October 2nd, 2018.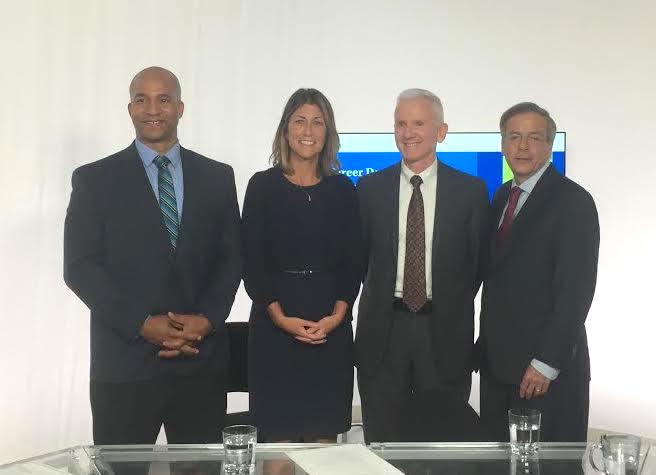 ACP and MetLife cohosted a career development webcast. ACP Founder and Chairman, Sid Goodfriend, moderated a discussion amongst panelists Paul Travers, Senior VP, Finance Technology, Data & Process, Erica Langdon, Assistant VP of Global Talent, and Tim McClain, U.S. Initiatives Consultant, Global Diversity & Inclusion. The discussion focused on careers at MetLife, the company's veteran initiatives, as well as ways to succeed in corporate America. Following the event, veterans who RSVP'd were invited to be matched with a MetLife recruiter for a career conversation. ACP would like to thank the panelists and the MetLife studio team for hosting a wonderful event!