ACP Presents: Careers at Raytheon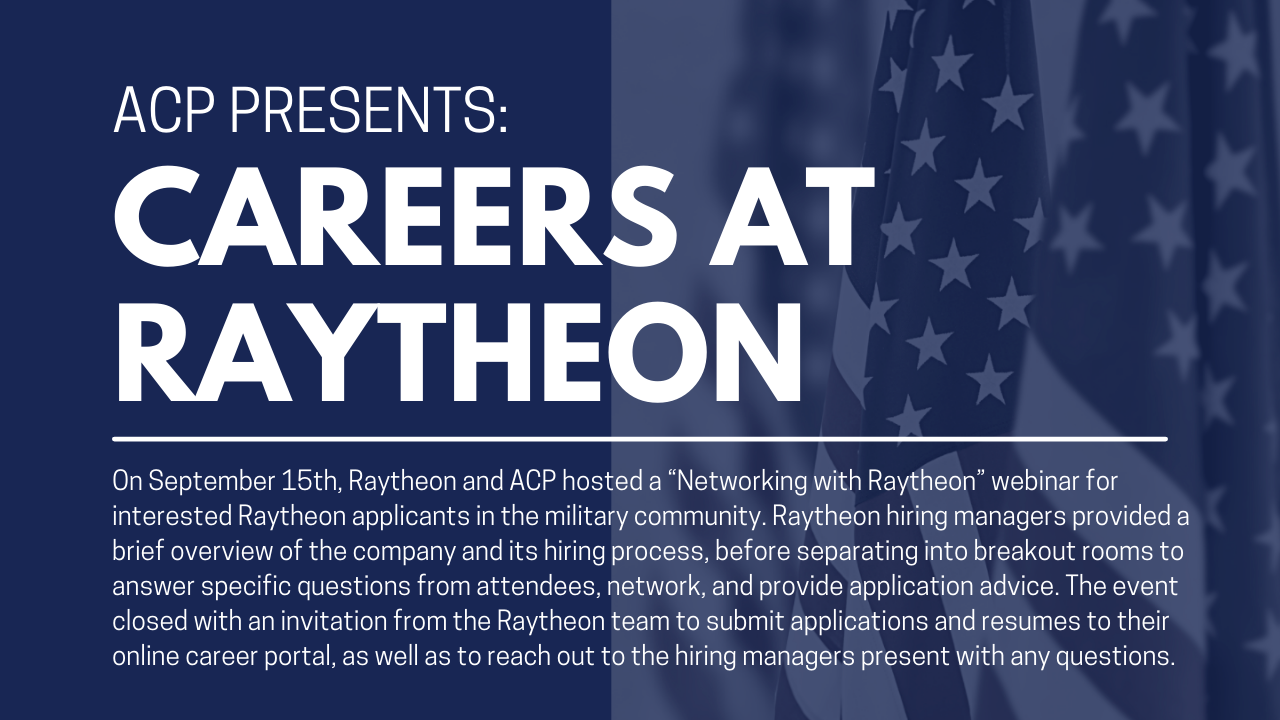 On September 15th, Raytheon and ACP hosted a "Networking with Raytheon" webinar for interested Raytheon applicants in the military community. Raytheon hiring managers provided a brief overview of the company and its hiring process, before separating into breakout rooms to answer specific questions from attendees, network, and provide application advice. The event closed with an invitation from the Raytheon team to submit applications and resumes to their online career portal, as well as to reach out to the hiring managers present with any questions. A huge thank you to Alex and Tony, as well as the team at Raytheon for organizing this wonderful event!
A link to the full PowerPoint presentation can be found above.