ACP Hosts New Mentor Orientation Call - 2019 Quarter One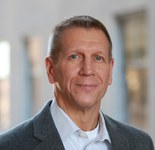 On Wednesday, February 6, ACP held its quarterly conference call for all new Mentors to the ACP Veteran Mentoring Program. The call allowed for Mentors to connect and openly discuss mentoring successes, best practices, and questions.
ACP's Founder and Chairman, Sid Goodfriend, opened the call to welcome all attendees and thank them for their participation. Sid provided an overview of ACP's history and growth and emphasized the support made available to Mentors throughout the year by way of their ACP point of contact.
Following Sid's remarks, ACP Mentor Casey Neff from Travelers shared his experience volunteering with ACP for the past several years. Currently working with his eleventh ACP Protégé, Casey highlighted the diversity of the military community and how this might affect each Protégé's unique mentorship goals and priorities. An Army veteran himself, Casey also described some of the major differences between the military and the corporate world and encouraged Mentors to make use of the resources that ACP provides and to utilize their professional networks.
The call closed with an open question & answer session, during which Mentors discussed how to make long-distance mentorships effective, how to help Protégés set realistic employment expectations, and more.
ACP's next Mentor orientation call will take place in 2019's second quarter, and all new Mentors will be invited to attend. For more information, reach out to ACP at events@acp-usa.org.
Audio FIle