ACP and UBS Host Veteran Mock Interview Event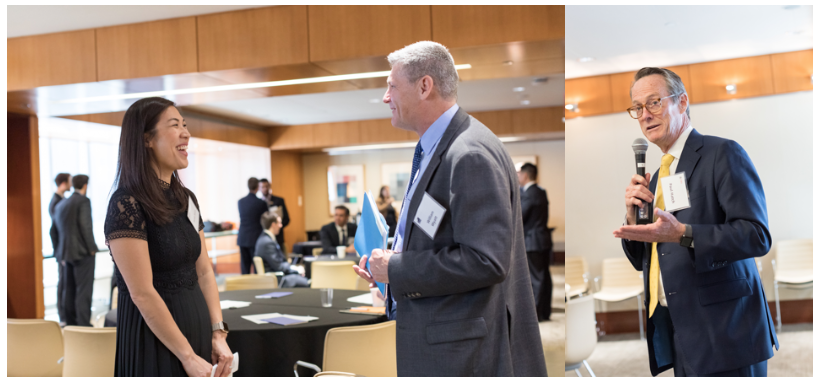 On Monday, July 15, UBS Senior Executives spent the afternoon working one-on-one with ACP Veteran and Military Spouse Proteges and program alumni at UBS's Midtown Manhattan office.
Jamie Sears, Head of Community Affairs & Corporate Responsibility Americas, delivered a warm welcome to kick off the event. UBS's Executive Sponsor of Vets Network and Northeast Division Director, Paul Hatch, then delivered opening remarks followed by Richard Morin, Manager of Corporate Relations at ACP. ACP protégés were paired with UBS employees for two rounds of mock interviews, followed by individual evaluations. UBS volunteers fielded questions from protégés, reviewed résumés, and provided customized feedback on interview performance. Paul Hatch concluded the event with some final motivating remarks on the job search process, and all those in attendance were invited to discuss further in an open forum. We would like to thank Paul, Jamie, and the entire UBS team for hosting the veterans and active-duty military spouses from ACP!