Veteran Application
Completing an application takes just a few minutes. Once you apply, an ACP staff member will reach out to you to within one business day schedule a phone call to learn more about your career goals, preferences and background.
If you have any questions about our application, please email ACP staff at info@acp-usa.org or call (212) 752-0700.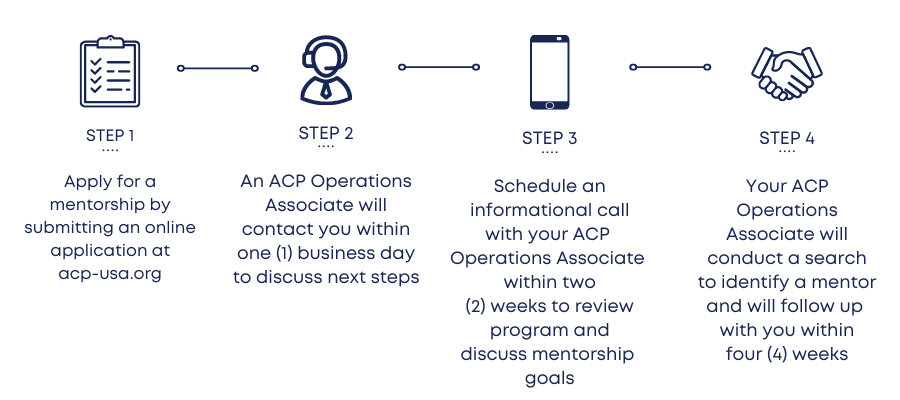 Join our free, personalized career mentorship program and experience a yearlong mentorship to assist you with your civilian career goals.
ACP will hand pick a Mentor for you based on your career interests and professional history. You and your Mentor will create a tailored action plan for the mentorship and speak monthly to make progress on your goals, and ACP staff will help guide you through the mentorship experience to ensure success.
Whether you are actively searching for a new career or newly employed and looking for advice about how to be successful in your new role and advance, ACP's customized program is designed to assist you on your path toward rewarding, meaningful employment.
Typical mentorship topics include:

Résumé review and interview preparation
Career exploration
Work-life balance
Networking
Small business development
Leadership and professional communication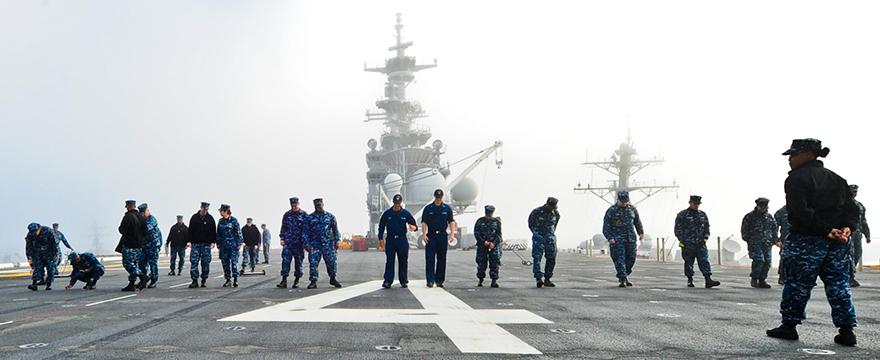 Mentoring Program Eligibility
ACP welcomes applications from service members, veterans and spouses who meet the following eligibility criteria:
Active duty service members (including members of the Reserve and National Guard).
Veterans of the armed forces that have served at least 180 days on active duty orders since September 11, 2001.
Surviving spouses and spouses of severely wounded post-9/11 veterans.
Service members who served less than 180 days of active duty since 9/11, but who were injured while serving or training.
For exceptions to this policy, please email ACP staff at info@acp-usa.org with an explanation of your circumstances.
If you served prior to 9/11, please join us on acp-advisornet.org to get free career guidance from thousands of volunteer career Advisors.