Mentor of the Month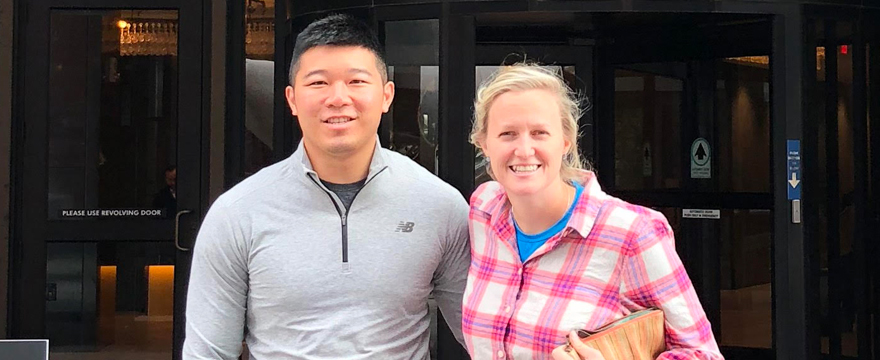 ACP celebrates the outstanding work of individual Mentors through the Mentor of the Month contest. Veteran Protégés submit nominations for their Mentors throughout the year, and ACP staff selects 1-3 Mentors each month who have made a significant impact on their Protégés' career transitions. To commemorate the winners, each selected Mentor is featured on ACP's website and both Mentor and Protégé receive an ACP memento as a token of our appreciation for their commitment and hard work.
If you are a Protégé and would like to recognize the exceptional work of your Mentor, please send a paragraph explaining how your Mentor has had a positive impact on you. All submissions can be emailed to motm@acp-usa.org. Please note that ACP reserves the right to post all nominations on its website.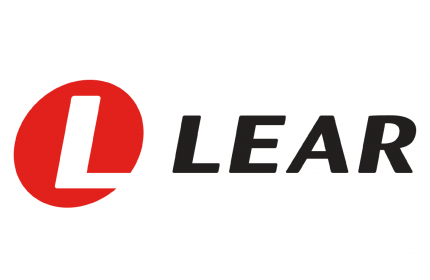 ACP congratulates:
Bob Brkovic - Michigan
Carla Sarti - Michigan
Having heard about the ACP Mentorship Program during a Transition Workshop, in preparation for re-wirement (yes, not a typo) after 20+ years of honorable military service, I availed myself of the opportunity, and entered the partnership with an open mind. After a follow-up discussion with my ACP point of contact, I was matched with Bob Brkovic, Director of Structures Engineering at Lear Corporation. 
As may be expected for a first encounter, I was a bit anxious about our introduction, but my concerns were quickly assuaged by Bob's easy and even keeled demeanor. Bob was extremely attentive to my transitioning concerns and future goals, and provided a critical perspective of the world of work and culture outside the military framework. In addition, he was instrumental in reviewing several drafts of my resume, and also leveraged his partnership with Project Managers to ensure that I received relevant and timely feedback. 
Beyond Bob's technical proficiency, my affable interactions with him has uncovered a genuine concern for my advancement and transition into the next phase of my professional ambitions. He has provided encouragement throughout this process through his consistent engagement, and on numerous occasions has edified me with relevant articles from the Harvard Business Review's "Management Tip of the Day" articles. 
By all accounts, Bob has distinguished himself as a great ambassador for Lear Corporation and the ACP Mentoring Program, making him the ideal and obvious choice for December's Mentor of the Month award. 
Bravo Zulu Bob! 
- Miguel A., U.S. Coast Guard, Maryland
I would like to nominate Carla Sarti for ACP's Mentor of the Month for December.  Carla and I began working together eight months ago.  At that time, I was in the final stages of my separation from the Army after 25 years of active duty service.  I was extremely nervous about starting over in a new career; to the point where I would occasionally have panic attacks.  After 25 years of knowing your career path and culture, starting over was daunting.
Carla was a tremendous asset in assisting with that transition.  She not only helped me with my resume and LinkedIn profile, but also helped me approach my separation in a methodical manner.  My two biggest concerns were translating the soft skills I had learned in the Army and developing a work-life balance.  After 25 years of frequent separations, it was time to put more emphasis on my family.
To address the translation of soft skills, Carla recommended the book "Extreme Ownership:  How U.S. Navy Seals Lead and Win."  The book did an excellent job of relating military leadership and experiences to the civilian business sector.  This helped me translate my "soft" skills not only into my resume, but also my "brand". 
I don't think either of us thought this mentorship program would delve into personal issues, but, as it was a concern for me, Carla took the time to discuss her techniques for balancing her work and home life.  As an experienced executive, Carla had effectively managed both her career and her family life.  She shared her techniques for being a participating parent and helped me set realistic expectations.
Carla's involvement continued after I got a job offer.  She was there for me during my first week of work, checking to see if I had any issues or concerns.  She continues to provide suggestions for me when I have encountered issues at work.  This has helped me to see things from a corporate, rather than military, viewpoint and tackle these issues accordingly.      
Carla's involvement in my transition has been a true blessing.  I could not imagine having to tackle this transition without her guidance.  We continue to maintain our relationship and I hope to maintain the friendship for years to come.  Someday, I would like to meet her and thank her in person for being such a positive influence on me professionally and personally. 
- E. Carl M., U.S. Army, Texas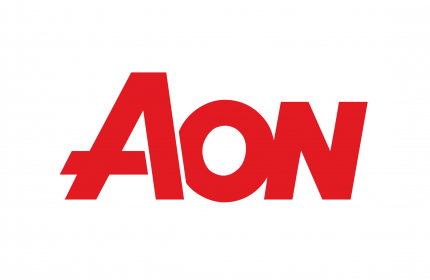 ACP congratulates:
Wayne Brinkman - Texas
Robert Wilen - New Jersey
Sean Faulkner - New York
I would like to nominate Wayne Brinkman as an ACP Mentor of the Month for November. Wayne has not only been a great mentor, Wayne has been a great friend. Wayne goes above and beyond helping me and shows that he has a passion for helping veterans.
The very first meeting I had with Wayne he set up what goals we wanted to pursue in our mentorship. From there, Wayne helped me recreate my résumé and provided me a format. Wayne also navigated me through the interview process and guided me to my first job outside of the military. Through all of this, Wayne has been a sounding board and knows the perfect time to give advice. He is consistent with checking in on me and ensures that we discuss how our personal lives are doing, which allows for a better work life and home life balance.
Wayne has shown that he is willing to go above and beyond what his duties are as a mentor in numerous ways. As mentioned before he has provided me a résumé template which helped me get my first job. Wayne has also met me for mentor sessions at lunch and dinner on numerous occasions. He shows that he really cares by giving meaningful gifts. When I had told Wayne that I was opening a music business with my wife, he painted us a plaque and sent us a one-year anniversary card. Wayne also sent me on my way to my new job with a notebook and a few office supplies to get me started. No one deserves this nomination more than Wayne Brinkman in my opinion. He is a great mentor and friend and has helped my transition out of the military more than anyone.
- William A., U.S. Army, Texas
Robert "Rob" Wilen exemplifies the model mentor: He has professional success, personal joy, the wisdom of a life lived well, and a seemingly endless desire to give back. Thanks to ACP, earlier this year I found myself on the receiving end of Rob's wisdom, and I'm incredibly grateful for the fortune of my proximity.
A lifelong learner, Rob's professional success stems from his commitment to exceed the standard. With a reserve of accreditations and certifications, Rob obviously possesses professional competence. Rob means so much to me, in part, because he doesn't rest on those laurels. Through his actions, he taught me what we know is only worth how we bring it into the world, and Rob brought his professional lessons, strategic mind, and network to our relationship.
Most mentor-mentee relationships stop there. True to his character, not Rob's: All of our calls also discuss what it means to be fulfilled as a whole person—professionally and personally. His willingness to share makes our conversations rich and the possibilities of our relationship endless.
For these reasons, and those that matter but paper cannot capture, I nominate Rob Wilen—a meaningful mentor and a more meaningful friend.
- Theodore D., U.S. Army, Illinois
I would like to nominate Sean Faulkner for ACP's Mentor of the Month. Sean and I started our mentorship in May as I was in the final months of my Marine Corps service. At that point, I had a lot of ideas on possible career paths and available transition resources to pursue. I was also responsible for figuring out how my wife and daughter would be taken care of while balancing my commitment to the Marines. Sean's advise and moral support helped me stay focused and remain committed to the important things.
For example, when we discussed my struggles in advancing through Project Management Professional (PMP) coursework, Sean motivated me to keep my eye on the prize, and I finally did complete all the coursework and passed the exam. When I accepted an offer from a company but had lingering doubts as time passed, Sean listened to my concerns and reassured me that, overall, the company sounded like a great fit for me, with benefits that would be hard to find elsewhere. His expertise as someone who has changed careers several times and seen a lot of different angles has helped me gain better perspective on my path forward.
Currently, I am very happy with my company and am glad to have Sean to help guide me in future challenges.
- Colin B., U.S. Marine Corps, Oregon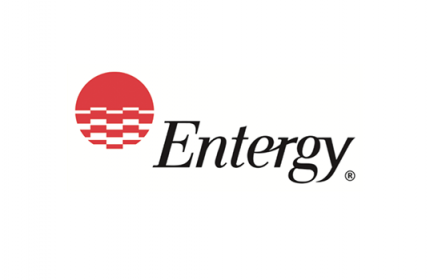 ACP congratulates:
Chris Barnett - Texas
Dustin Shoptaw - Arkansas
Chris and I partnered up almost a year ago during a very ambiguous time for me.  Although I was certain that I wanted to shift gears and pursue a career outside of the military, my goals were out of focus and I had little direction.  Chris stepped in as my mentor and immediately helped me shape my experiences into a professional resume, then analyzed my personal and professional skills to see where I'd be a great fit.
While everyone reads the generic transition advice (network, LinkedIn, accomplishment oriented resume, etc.), Chris brought an enormous wealth of experience that gave me some invaluable context behind all of these recommendations.  In his former line of work he had spent hundreds of hours on hiring boards, so he was able to give me a candid view on what employers are truly looking for.  Armed with this knowledge and other extremely useful resources he sent me, I have been able to impress numerous hiring managers across multiple interviews.  There is no doubt in my mind that without Chris' contributions and commitment to my success, I would never have even gotten a seat at the table to interview.
I would just like to publicly say thank you to Chris for everything you've done for me, and I hope other people can continue to benefit from your indispensable mentorship in the future.
- Paul D., U.S. Army, Alabama
I would like to nominate Dustin Shoptaw for ACP's Mentor of the Month. We began working together about 7 months ago, right before I accepted a position with my current company. Dustin's competitive spirit, leadership experience and analytical process have all benefited me with invaluable feedback and direction. More important, his fearlessness to challenge himself and others has helped me push myself to work harder and achieve. 
Dustin's mentorship had added value this past month as he helped me learn a new way to deal with failure. When a promotion opportunity fell through, I went to Dustin with a lot of frustration that he helped me channel into motivation. His leadership experience, particularly when overseeing the promotion process in his own organization, helped me take a different view of my situation to find opportunity within it. Dustin pointed out that if I had thought that people were watching me before the promotion, those same people would be paying even closer attention to how I responded to failure. 
Failure tends to breed clarity while good leadership is about communication and conflict resolution. It takes good leaders that are willing to be honest during difficult conversations and communicate the right path forward, particularly those that recognize failure as a teaching and learning opportunity. Dustin was willing to give his time to work through a difficult topic and conversation with me, pointing out areas where I needed to challenge myself to grow. That conversation and the subsequent mentorship will stick with me forever; it encapsulates the meaning that this program has had for me and I am grateful to ACP for introducing us. 
- Samuel M., U.S. Army, Texas
ACP congratulates:
Brad Tieke - Illinois
Eric Ostern - New Jersey
Peter Climie - Connecticut
I would like to nominate Brad Tieke for ACP's Mentor of the Month. We started working together about a year before my planned transition date. I would be leaving the Army after 22 years, and I didn't really know what I wanted to do, much less how to get there. Brad helped me to inventory my skills and experiences, and more importantly to identify which experiences I was really passionate about. Then, he helped me to assess my gaps, and suggested ways to mitigate or eliminate them. 
Though perhaps more important than any of the tactical objectives, Brad has been an amazing sounding board, a voice of experience, and an incredible source of encouragement. I am so grateful for Brad and for this program. I know that without Brad's mentorship, I would not have the confidence or the marketability that I have now.
- Michael B., U.S. Army, Texas
First, it goes without saying that Eric has the experience and perspective required to help one navigate a post-military transition.  Beyond the basics of being a great mentor, Eric possesses the following skills. 
Eric listens.  He listens to what I want and where I want to go.  He does not have a canned answer as to what job would be a good 'fit' post-retirement.  His methodology allowed me to really think about sectors and now, importantly, positions that would interest me and allow me to leverage my skill set.  
Eric asks questions.  Eric took the time to ask me what a particular bullet or experience on my resume 'meant.'  He then listened to my explanation and was able to effectively translate my military language into terms easily accessible to a non-military audience.  After I showed some non-military friends my 'civilian' resume, they immediately understood my background and some of the skills Corporate America could leverage.  
Eric is accessible. Eric is always happy to answer a text or meet-up when necessary and when I have a question or concern.  In July, a job that really interested me popped up. I told Eric about it on Tuesday. By Thursday, we had a cover letter and I submitted my application.  His willingness to focus his limited time to help me during a time-sensitive moment was really appreciated.
Eric is simply a good person.  I enjoy talking to Eric. We have fun discussing some mutually shared experiences.  Given everything that he has going on in his life, the travel and his own responsibilities, I really appreciate his 'service' in helping me during this phase in my life.  
 In summary, I have yet to meet Eric in person but regardless of where the road leads, I hope to share a dinner and some good conversation.   Thank you, Eric, for your time, service and friendship. 
- J.P. P., U.S. Air Force, Colorado

Mentorship, regardless of the industry, is vital to professional and personal growth. Having a mentor in private industry has greatly broadened my horizons and equipped me to make a successful transition from the Army to the corporate world. Thus, I would like to nominate Peter Climie for ACP's Mentor of the Month. 
Highly knowledgeable and always accessible, Pete provides thoughtful advice on leading in business. He easily draws parallels between his own experiences and my descriptions of life in the military. These connections not only give me confidence that I can apply my military background to future endeavors, but also provide insight into the nuances of the corporate world. Beyond this, Pete is always willing to paint a detailed picture of the various functional areas within business. Through his explanations, I now understand which roles and positions will be the best fit for me. 
Pete's mentorship goes further: he also reviewed my resume and provided critical, actionable feedback. My resume is now far stronger, with less jargon and more detail. Lastly, we went through several iterations of discussing key points and characteristics to highlight during interviews. Overall, I am confident that Pete's mentorship will assist me in successfully transitioning. 
To any future service members who will match with Pete: you are extremely fortunate to have someone as professional and insightful as him. Take advantage of all the knowledge that he has to share!
- Jeremy M., U.S. Army, Massachusetts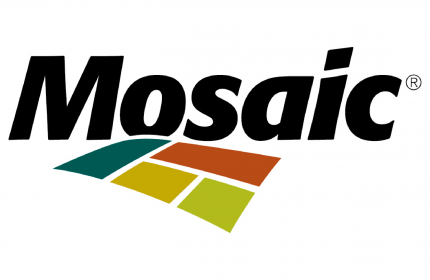 ACP congratulates:
Mack Jones - Florida
Matt Bishop - Florida
I would like to nominate Mack Jones for ACP's Mentor of the Month. We began working together about six months ago when I was preparing to separate from the Army after twenty-four years of active duty service. I was nervous about separating, because I was unsure of what type of work I would like to pursue and how to effectively job search altogether.
Without Mack's guidance and insight, I do not know where I would be today. Mack started by helping me with my résumé, especially translating my military experience into corporate-speak. He also introduced me to others in his network that helped me understand the types of work available. Most importantly, Mack was my sounding board, and he offered his moral support. There have been times when I was extremely frustrated and upset about the job searching process, and Mack was there to listen. He would provide a sympathetic ear and advice when needed.
Someday, I hope to meet Mack in-person to thank him for all that he has done. He will truly never know how much this experience has meant to me. I couldn't think of a better Mentor than Mack, and it was ACP that brought us together.

- Kurt R., U.S. Army, Missouri
I would like to nominate Matt Bishop for ACP's Mentor of the Month. I have been working with Matt for about eight months, and even though we are located a few time zones away from each other, our mentorship has worked out very well. Matt and I spoke during his time off of work and on my lunch break, and we have had great conversations. He has helped me to improve my résumé and interviewing skills, and he was instrumental in helping me to search for job opportunities.
At one point, I had three job offers in the same day, and Matt helped to talk through them and weigh the options. Although I could have accepted a position for slightly more money, Matt and I were able to discuss which position would truly be best for me. The ability for Matt to sit down and talk to me when I needed it has been extremely valuable.
This mentorship has focused on more than just trying to find a job — Matt has also helped me as I have dealt with personal issues. Throughout this mentorship, I have always been able to speak about everything that is going on with someone who has an unbiased view and great advice. Thank you, Matt!
- Gustavo M., U.S. Marine Corps, Hawaii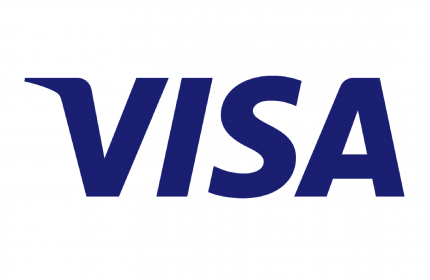 ACP congratulates:
Keith Fenech - California
Nicholas Vondrak - California 
I would like to nominate Keith Fenech for ACP's Mentor of the Month. I first met Keith in November of last year, and his mentorship has been incredible since day one. Keith's input on resume design and content have been invaluable. I am regularly told by top companies that my resume stands out from other veterans' due to its clear translation of my military skills to civilian careers. Keith's guidance has opened doors that would have otherwise remained closed.
Additionally, Keith's feedback during interview preparation has been key to my positive performance. His explanations completely reframed my method of approach and helped me to skillfully react when presented with challenging questions. 
Finally, Keith has always made himself completely available for advice as I made career decisions and has challenged me to remain true to myself when deciding on which path to follow. I know that had if it not been for Keith's guidance, I would still be floundering my way through this step in my career. My family and I would like to thank Keith for not only giving me the tools to succeed but for keeping me focused on my goals.
- Adam C., U.S. Army, Maryland
I would like to nominate Nic Vondrak for ACP's Mentor of the Month. Nic and I have been paired for over six months. We were introduced while I was about five months from separating from active duty (U.S. Army, Fort Drum, NY). While I had some plans for my transition, I started with very little focus in regard to industry and little real knowledge of what to ask for and how to ask for it.
Nic was able to help me frame my timeline against my short- and long-term goals to make me as effective as possible in the time available. I combined the educational and transition programs I was taking advantage of with Nic's guidance and translation of the civilian world to greatly expand my understanding and put all of the pieces together. Nic has been able to explain ambiguous pieces of business culture as well as give direct advice on small, but important, details and matters. The military to business transition is as much about learning skills as it is about re-structuring personal confidence. Nic is more than capable in assisting veterans seeking success in those areas.
I am very grateful for Nic's involvement with ACP. He has placed significant time and thoughtfulness into his work with me in our mentorship. I know that his guidance significantly impacted my success, and I would recommend him as a mentor to anyone negotiating the complexities of leaving military service.
- Evan W., U.S. Army, New York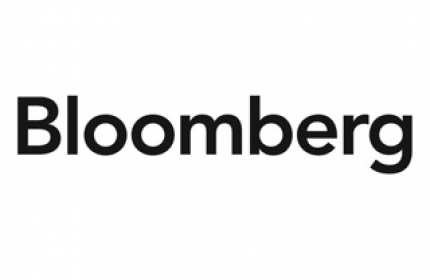 ACP congratulates:
Phillip Ellikidis - Virginia
Oradee Imvised - New York
I would like to nominate Philip Ellikidis for ACP's Mentor of the Month. I was introduced to Phil in December of 2018. When we first spoke, I was preparing for an in-person interview for a sales position. Phil, having previously held a career in sales, was able to give me advice for my interview, and I got the job. I have now been with my new company for six months and love it.
Phil's mentorship has helped me tremendously. One particular aspect that stands out is that he introduced me to Salesforce, a platform which has aided me in my new role greatly. I now use Salesforce daily and have become proficient in the software, in part due to Phil's assistance. He is also currently helping me leverage my newfound skills in Salesforce to push for a promotion within my company.
Phil has been great to speak with and has worked well with my schedule and me — even though his life has been busy with a new addition to his family. I would like to thank Phil for taking the time to help me grow.
- Daniel H., U.S. Army, Colorado
I would like to nominate Oradee Imvised for ACP's Mentor of the Month. Oradee and I have been working with each other for almost a year now. When we were first introduced, I had just separated from the Navy and was doing well but had competing aspirations. At that time, I only had the research I had done myself on how to break into the IT industry to work off of. If it weren't for Oradee, I wouldn't be on the track I am now.
Right away, Oradee and I discussed short- and long-term plans. Her advice was instrumental in my decision to re-enroll in school to work toward the completion of my Computer Science degree. The reviews of material I worked on and the tasks in her workplace were critical in my understanding of the work environment. Our discussions have truly led me to feel comfortable and proud of my capabilities. Oradee is an exemplary mentor — she not only assisted me from a career perspective but on a personal level as well, as I went through the home-buying process.
I want to thank Oradee for sacrificing her time to help others. I can't say enough about her kindness and concern for the community. She is a great person who gives so much to others inside and outside of this program. From working full-time, to volunteering with her son's Scout program, to dealing with his school's demands, she embodies the definition of selflessness. I look forward to exhibiting some of her traits and becoming a mentor myself one day.
- David S., U.S. Navy, Ohio