Mentor of the Month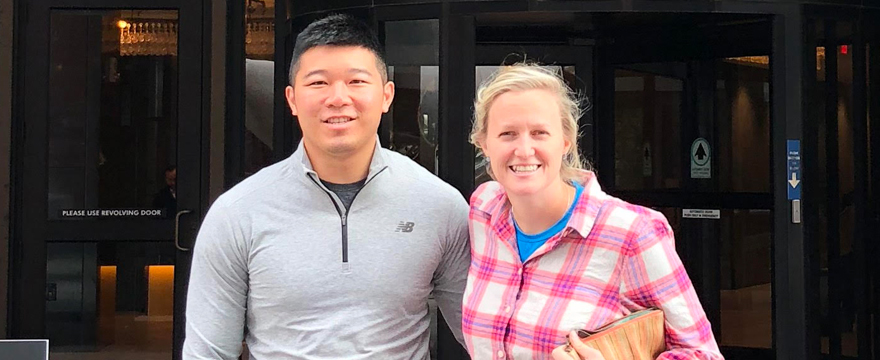 ACP celebrates the outstanding work of individual Mentors through the Mentor of the Month contest. Veteran Protégés submit nominations for their Mentors throughout the year, and ACP staff selects 1-3 Mentors each month who have made a significant impact on their Protégés' career transitions. To commemorate the winners, each selected Mentor is featured on ACP's website and both Mentor and Protégé receive an ACP memento as a token of our appreciation for their commitment and hard work.
If you are a Protégé and would like to recognize the exceptional work of your Mentor, please send a paragraph explaining how your Mentor has had a positive impact on you. All submissions can be emailed to motm@acp-usa.org. Please note that ACP reserves the right to post all nominations on its website.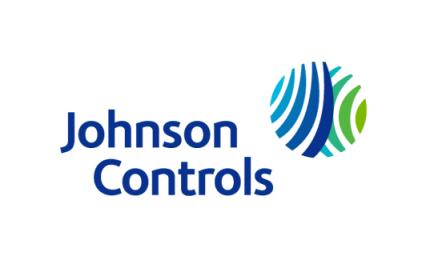 ACP congratulates:
Teresa Hutton - Wisconsin
Justin Patrick - Wisconsin
I would like to nominate Teresa Hutton for ACP's Mentor of the Month. We began working together about six months ago when I had suffered a great loss that left me devastated to a degree that I had forgotten my worth. In turn, I lost my passion and North Star. 
Without Teresa's encouragement and patience as I processed through the steps to find my new North Star, I would still be struggling to find my way. Without her empathy, kindness, and guidance, I would still be questioning my value.
Teresa has been my greatest single advocate throughout the last few months of redesigning my life. In a short time period, she went from being a stranger to a mentor to an advocate, and she is now a member of my tribe and someone who I couldn't possibly envision my journey without. Thank you ACP for bringing me together with such a giving and authentic leader. 
- Crystal W., U.S. Air Force, Texas
I would like to nominate Justin Patrick for ACP's Mentor of the Month. Justin and I initially connected when I was only a few months away from separating from the Navy. I had a plan, but I had no one to talk with to make sure I was progressing through my transition as intelligently as possible. Justin reviewed my resume, and he gave me advice on interview techniques and how to best present myself to a potential future employer.
After accepting a position with my current company, Justin served as a professional development mentor. We discussed how to make a great impression when first starting in a role, and he shared what he looks for in new employees and teammates at his company. Justin provided sage advice and guidance on how to best ingratiate myself into my new company's workplace structure. We discussed the importance of joining cross-functional teams to learn about all aspects of a company to better understand the big picture.
Justin was absolutely instrumental in my successes. He's a highly motivated individual; he has served as encouragement to me to keep pressing in my career, even when I'm unsure of the next step. He's a high-performing individual who is no doubt in the very top tier of ACP mentors.
- Patrick B., U.S. Navy, Maryland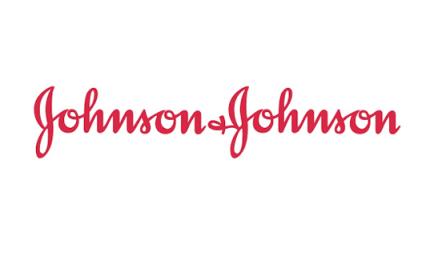 ACP congratulates:
Kristopher Schmidt - New Jersey
Jordan Weigle - Tennessee
I would like to nominate Kristopher Schmidt for ACP's Mentor of the Month. Kris and I started our mentorship a couple months before my transition out of the Navy. Both Kris and ACP have been instrumental throughout my transition. 
I already knew that I wanted to be in the supply chain field, because I spent 10 years in the supply chain world in the Navy. Kris and I started off with the basics, editing my résumé and networking opportunities. Kris always made himself available within a 24 hour period if I had any questions about upcoming interviews or interview techniques. Furthermore, since Kris is in the supply chain field, he set me up with personnel within his organization to further collaborate on my résumé and steps I could take to bolster my chances of being selected for a role within the field. 

I am happy to announce that I accepted a position as the Business Operations Manager at a local roofing company in Jacksonville, Florida, and I have Kris and ACP to thank for my new position.

- Chris S., U.S. Navy, Florida
Please accept this as an enthusiastic recommendation for Jordan Weigle as Mentor of the Month.
Jordan has been my Mentor for nearly the last year. Throughout this time, Jordan provided invaluable guidance to me as I went through some very difficult career changes. He helped me develop my résumé, leave a toxic job, and begin a new career in a different industry. During this journey, he provided extremely insightful feedback that helped improve on my interview skills that ultimately earned me my current role.
As I transitioned into my new role, Jordan helped me navigate my new industry's culture and helped to develop my written communication skills. Jordan has also provided guidance on methodologies of choosing a graduate program.
I am very thankful that I have had the opportunity to work with Jordan. His efforts have directly contributed to the professional success that I have had and I highly endorse him for Mentor of the Month.
- Kevin C., U.S. Army, Florida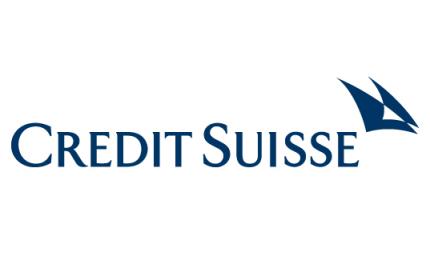 ACP congratulates:
Stephen Janawsky - North Carolina
Kiley Pontrelli - North Carolina
I would like to nominate Stephen Janawsky for ACP's Mentor of the Month. Stephen and I began working together during a time of tumultuous change in my life; I was eight days from leaving the Army with a one-month old baby at home. His guidance helped me keep my feet on the ground as things stayed upside down, both professional and personally.
I am currently headed to Salt Lake City to start a new job, and I can say with certainty that I would not be here without Stephen. He helped me with all aspects of my job search, from my résumé and LinkedIn page to cheering me on and talking over my interviews and conferences. I will never forget sitting with Stephen at lunch, worried about making the wrong decisions and completely unsure about everything. After talking with Stephen, I decided on my current job and the future that I am heading towards.
Stephen has been invaluable in helping me through personal hurdles. Having a child is the hardest thing I have ever experienced and Stephen, having a son only a few months older than my own, has served as a source of advice and encouragement to get me through the sleepless nights and days of interviews.
Without Stephen, I would not have been able to transition out of the Army. His assistance in every aspect of life was priceless and something I will never forget. He has been an amazing mentor so far and I will continue to look to him for guidance as I step into my new role.
- Mario P., U.S. Army, North Carolina
I would like to nominate my mentor, Kiley Pontrelli, for ACP's Mentor of the Month. It is an understatement to say that she has gone above and beyond to ensure my success once I exit the Marine Corps next month. When Kiley and I were paired together last fall, I didn't have a résumé or any working knowledge of writing cover letters, and had very little confidence for my upcoming transition. Now, not only do I have a strong résumé and the proper tools to write a cover letter to any company, I also have the confidence to go forward and find the job that I desire.
Since the mentorship began, we have met in person numerous times. I feel fortunate that Kiley has sacrificed many of her Sunday afternoons to sit down and work through current and upcoming goals. When we meet, we work on current tasks such as scrubbing my résumé, a cover letter for a job, or networking. We also discuss goals for the month ahead and start the cycle over again when we come together the following month. Kiley has connected me with her colleagues and personal friends who have provided educational guidance. Together we have built a strong professional foundation and are now in the process of job hunting. 
I can say with confidence that without Kiley's mentorship I would not be anywhere near as prepared and excited for my approaching end of contract as I am right now. Thank you to ACP and Kiley for making all this happen!
- Terry G., U.S. Marine Corps, North Carolina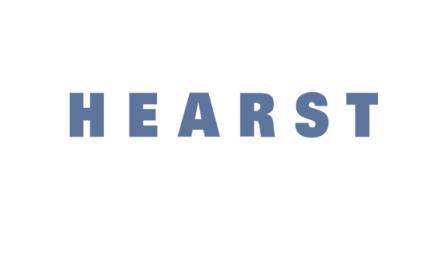 ACP congratulates:
John Gregory - Maine
Maureen Sheehan - New York
Jan Wade - Wisconsin
I would like to nominate John Gregory for ACP's Mentor of the Month. As a Veteran in the process of starting my own small business, John has provided me with valuable insight to help grow and market my business. John has been very helpful in providing me with ideas and action items to help me market my business and develop positive customer management relationship tools to help maintain constructive customer engagement. He also has provided me with valuable feedback regarding some of my business processes and products. During this mentorship process, I have made a sincere connection with John, and he always makes himself available to me for guidance and brainstorming sessions. 
John is someone who I now consider a friend, and I look forward to one day meeting him and his family. I also look forward to professionally networking with John in the future, as he is well connected and respected in his industry. I really appreciate the opportunity ACP has provided with this mentorship program. John is a personable and consummate professional, and I am honored to have him as my Mentor.
- Bryan B., U.S. Air Force, Maryland
I would like to nominate Maureen Sheehan for ACP's Mentor of the Month. Maureen has a very busy calendar as in-house counsel for Hearst, but she has taken the time to help another person become her best self – not without sacrifices of her own. She has willingly given me her time, at the expense of something on her calendar- likely personal time. She is helping me translate my military legal experience into civilian practice, has sought out the help of her colleagues in areas where they are strong, and, through it all, she has been someone who has given me back a sense of community.
When I have an interview or when I'm working through my professional papers (resumes, cover letters, LinkedIn profile, etc.), Maureen is always there cheering me on and providing me the perspective I need to go out and be successful. She has become someone in my corner to whom I can email both when there are disappointments and when there are victories.
When I left active duty, I did not know how much I would miss the sense of belonging, and my time with ACP and Maureen has encouraged me that there is community here, too. I am grateful for the opportunity to be mentored by Maureen, and I look forward to the next six months.
- Nicole H., U.S. Air Force, Iowa
I would like to nominate Jan Wade for ACP's Mentor of the Month. Jan has proven to be an excellent resource for understanding the media market in the Milwaukee metropolitan area. She has provided me interesting ways to look at my experience and has helped me frame my leadership skills so they are more appreciated and understood by civilian employers.
I have visited Milwaukee numerous times in the last six months, and Jan has always cleared her schedule to spend afternoons mentoring me one-on-one. She is an excellent listener and always offers valuable feedback. As an added bonus, during each visit, she's introduced me to key leaders in the community. She's also taught me the importance of considering the community first when making editorial decisions. My perceptions and understanding of media have changed as a result of our conversations.
Most of all, Jan has given me her time. As President and General Manager of WISN-TV for Hearst-Argyle Television, Jan already has a tremendous amount of work and responsibility. Yet, she always makes time to meet with me -- even on short notice. I look forward to continuing our professional relationship when I leave active duty. I am confident she will remain a mentor and professional colleague for life, no matter where our careers take us.
- Ann K., U.S. Air Force Reserve, Wisconsin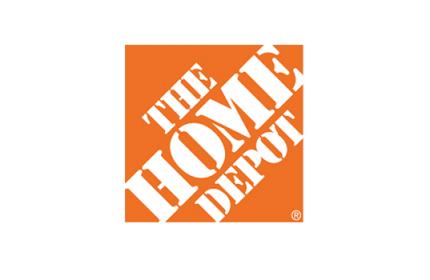 ACP congratulates:
Brock Darby - Georgia
Rob Grazian - Georgia
Tesha Hollis - Georgia
I would like to nominate Brock Darby for ACP's Mentor of the Month. We began working together about twelve months ago as I was preparing to separate from the Army following twelve years of active duty service. Brock established a genuine connection with me from day one and has gone above and beyond his role as a Mentor. He made it a priority to conduct numerous face-to-face visits and opened up his home to my family and me when I visited the Atlanta area before making the official move.

Brock definitely set me up for success and provided tremendous support throughout the transition. He has helped with my résumé by providing not only his own input, but also the input of other professionals in his network. Conducting brainstorming sessions with him was instrumental in adjusting my transition plan throughout the process. Brock will never know how much this experience has truly meant to me. He has been an amazing Mentor, and I'm thankful ACP brought us together.
- Marcus B., U.S. Army, Georgia
I would like to nominate Rob Grazian for ACP's Mentor of the Month. I have been working with Rob since April of 2017. In the process we've gone through thus far, he has helped me with my résumé, set me up on mock interviews with his peers, and helped me get into a business mindset prior to leaving the Army.
Having Rob as a Mentor has made a world of difference and made the transition as smooth as it could be. He is extremely open-minded and has helped me with questions both in depth and basic, including specifics within the industry, what I should wear to an interview and how I should present myself to a hiring manager.
One thing I really enjoyed with Rob was he understood what a veteran could bring to a company. He helped me tell my story to companies in order to help them understand that I am more than just a soldier and I bring a lot of value to any organization. He helped me deliver that message successfully, and it's for that reason I'd like to nominate Rob for Mentor of the Month.
- Adam T., U.S. Army, North Carolina
I would like to nominate Tesha Hollis for ACP's Mentor of the Month. I was introduced to Tesha via email back in May 2017. We began working together in my second semester of my Masters program at Pace University. I was changing my career path from aspiring lawyer to the e-discovery field, in which I had a small knowledge base but no experience. I was also planning a move to North Carolina. Tesha was able to help me prioritize my goals and, perhaps most importantly, discuss options and alternatives to help facilitate the changes heading my way.
In the course of the job search, I applied to a managed data and discovery services company as a Litigation Support Project Manager. I barely met the requirements to apply, but Tesha had just finished providing feedback on my resume so I took a shot. Tesha not only helped me plan for my three interviews, she also seemed to be genuinely interested in how I was performing in these interviews. I was offered the job and accepted the position but had to face another challenge of negotiating my salary. With Tesha's insight and tips, I was able to get the salary I needed and very, very close to the salary I actually wanted. Tesha's help didn't stop there.
My new start date was in September, which was close to the end of the year. For my new job, the end of the year reviews that are conducted included me as well, even though I was only three months into the new position. Tesha offered such great advice when it came time for me to review my performance with little-to-no tangible work.
If I were to write everything Tesha has helped me with, it would be like a novel. She has helped me in ways I couldn't even imagine, from applying to a new job, to my resignation letter for my previous employer, to yearly reviews and even some work-related presentations. She helped to guide me on my path to success and I am not sure I could have done it without her guidance.
- Daniel R., U.S. Army, New York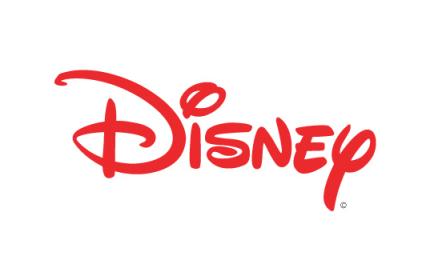 ACP congratulates:
Deborah Coombs - Florida
Sam Dienes - Florida
I would like to nominate Deborah Coombs for ACP's Mentor of the Month. Having been separated from the Air Force for about two years and still working in the federal sector, I was seeking a career change and transition into a commercial company. Over the last seven months, Deborah has been an enormous help in translating my skills and experiences so that commercial companies will understand them. Her insights were far more valuable than any of the transition assistance programs I was required to take while still in the Air Force.
Without the insights and advice from Deborah, my wheels would still be spinning and the continued frustrations of not finding the career I want would still be following me today. She has provided me with unparalleled networking opportunities and professional advice from an executive standpoint that I would not have gained anywhere else. Thank you, Deborah!
- Bernie C., U.S. Air Force, Florida
I would like to nominate Sam Dienes for ACP's Mentor of the Month. While nearing graduation from university, I recognized that just completing a degree was not adequate preparation for transitioning from a 10+ year enlisted career. In seeking out additional resources, a fellow veteran put me in touch with ACP and I was thankfully paired with Sam.
On day one, Sam came prepared with fully developed resources to assist in addressing my primary concerns of résumé preparation, job search techniques and interview preparation. His commitment to my success was immediately apparent! Sam was dedicated throughout my job search and regularly offered insights on résumé revisions and interview preparation. Sam's help has never been further than an email or text message away. 
The most incredible part of Sam's dedication as a Mentor is that he is sacrificing his time to mentor me, while managing an extremely demanding professional and personal schedule. With that said, he has never made me feel unwelcome or exhibited an unwillingness to assist when asked. Sam has even offered the assistance of his own personal and professional network when he has felt it could be of some benefit. I can truly say that Sam has been instrumental in preparing me for professional success. I am eternally grateful to ACP and Sam for dedicating the time and resources to ensure that veterans succeed.
- Kieron S., U.S. Navy, Florida