Mentor of the Month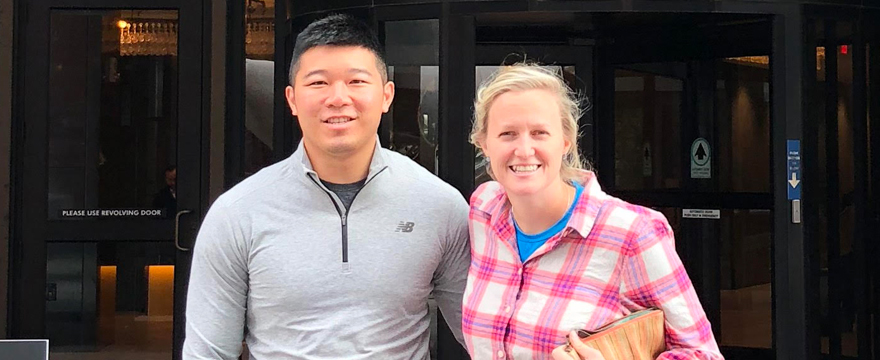 ACP celebrates the outstanding work of individual Mentors through the Mentor of the Month contest. Veteran Protégés submit nominations for their Mentors throughout the year, and ACP staff selects 1-3 Mentors each month who have made a significant impact on their Protégés' career transitions. To commemorate the winners, each selected Mentor is featured on ACP's website and both Mentor and Protégé receive an ACP memento as a token of our appreciation for their commitment and hard work.
If you are a Protégé and would like to recognize the exceptional work of your Mentor, please send a paragraph explaining how your Mentor has had a positive impact on you. All submissions can be emailed to motm@acp-usa.org. Please note that ACP reserves the right to post all nominations on its website.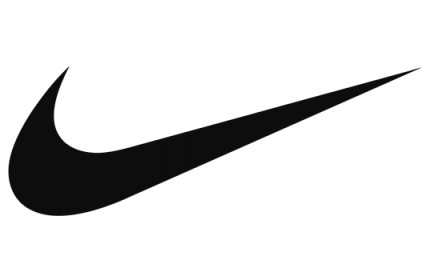 ACP congratulates:
Jeremiah Dorris  - Oregon
Ryan Owen - Oregon
I would like to please nominate Jeremiah Dorris for ACP's Mentor of the Month. From the very beginning Jeremiah has been an outstanding Mentor who had established clear expectations for success for both him as a mentor and I as the Protege. His guidance has been based on mutual trust and respect and the ability to clearly communicate and mitigate any ambiguity. I have benefited tremendously from his mentoring both in my personal life and in my professional career. 
Throughout my mentorship, we have worked together to develop my career goals, discussed the most important values for me in leadership positions I may be interested in pursuing, and I've learned about relevant corporate work environment norms and best practices. Jeremiah is always willing and able to listen and provide direct, genuine feedback that has been invaluable to me. Thank you Jeremiah!
-Omar S., U.S. Army, Texas
It is my pleasure to nominate Ryan Owen for ACP's Mentor of the Month recognition. Ryan and I began working together in the summer of 2020. At the time, I knew I was going to separate from the Air Force but I hadn't yet decided when. My wife suggested I leverage the ACP program even though my separation date was unknown to help make the transition easier.
My professional relationship with Ryan began by reviewing my resume and linking my skills and interests to available opportunities. Ryan thoughtfully helped me translate my military and consulting background to a career outside of the Air Force that provided the same passion, purpose, and area for growth and progression. Ryan went out of his way to mentor me, help me make connections and build my network, and assist me in understanding corporate language and finding where my next best fit was. My family is incredibly humbled by Ryan's efforts and truly don't know where we would be without his guidance. As my resume started to get picked up, Ryan once again allowed me to lean on him and his experience, and he helped me land two jobs while in the ACP program.
I cannot begin to explain how much this experience has meant to me and my family. I start the next chapter of my professional career this month and Ryan is a huge reason my transition from military service has been smooth and seamless. I hope to emulate the same kind of mentorship for other veterans the way Ryan did for me.
Thank you Ryan and thank you ACP!
-Josh C., U.S. Air Force, Oregon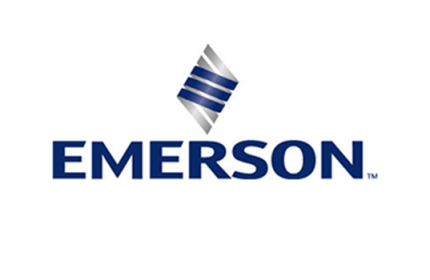 ACP congratulates:
Cooper Barth  - Missouri
Anna Moorman - Ohio
I would like to nominate Cooper Barth for ACP's Mentor of the Month. Cooper has been assisting me in navigating the separation process from the U.S. Army for six months now. In every phase thus far he has been instrumental in providing thought provoking guidance and insightful recommendations. I am in a significantly better position to ease into my next life chapter due to his assistance.
Transitioning from the military after twenty years can be an anxiety-ridden roller coaster and Cooper does an outstanding job in minimizing confusion and offers clear lessons learned from his own experiences. Aside from all the advisory benefits, Cooper is an awesome guy to talk with. I've never struggled through a conversation and always ended a call feeling much better about what I'm doing and where I need to go. I've truly enjoyed this mentorship program and give full credit to Cooper for that. Anyone leaving the military would be lucky to have him as a guide.
-Jeff S., U.S. Army, Tennessee 
I would like to nominate Anna Moorman for ACP's Mentor of the Month. I have been working with Anna for about 5 months now and she has been instrumental in preparing me for employment after I receive my engineering degree. I couldn't ask for a better Mentor. Anna brings her wealth of knowledge from her time on active duty and her background with engineering management, which is exactly what I was looking for in a Mentor.
Anna has provided invaluable mentorship during my transition from active duty. She quickly developed and implemented a plan to guide me into the best position to pursue my professional and personal goals once I finish my Bachelor's degree. Anna pushed me to work on networking, building my brand, and developing my online professional presence which were all previously outside my comfort zone. With Anna's guidance, I have greatly expanded my professional network and improved my résumé. I am very grateful for Anna's help and look forward to working with her through the conclusion of the mentorship program!
-Jordan S., U.S. Navy, Pennsylvania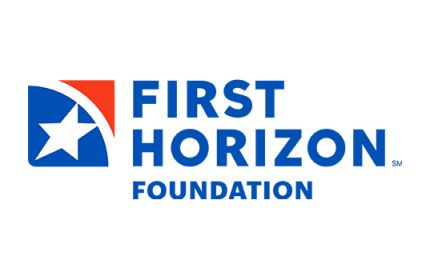 ACP congratulates:
Greg Purdue  - Tenessee
Steven Waddell - South Carolina
I am excited to nominate Greg Perdue for ACP's Mentor of the Month. Greg and I began working together about seven months ago when I retired from the Navy. Amidst the challenges of retiring during a global pandemic, finding a new and meaningful career and redefining myself out of uniform, Greg has been there every step of the way. 
His wisdom, guidance and listening ear has meant more to me than he'll ever know. He has been a sounding board and helped me navigate my post Navy life and career transition. I find myself getting excited for our monthly calls and I have watched our professional mentorship grow to become a genuine friendship. I am humbled and honored to call him my friend. I can't think of a better candidate for ACP's Mentor of the Month than Greg Perdue!
-Casper M., U.S. Navy, Virginia
I would like to nominate Steven Waddell for ACP's Mentor of the month. ACP could not have found a better Mentor for me than Steven, who after taking the time to get to know me and listen to my goals, helped me walk the baby steps to become a full grown businessman with my first $200,000 transaction in progress overseas. 
Steven guided me through business banking and transaction best practices, business relations, business loans resources, and business plan revision, all while giving me examples of success stories and ways to achieve success. He even went above and beyond to teach me how to plan for my kids' future and the list goes on. He never missed an appointment and every time my phone rings I learn something new. Talking to Steven feels like talking to a family member who really cares about my success and for this reason I nominate my Mentor, Steven  Waddell, as ACP's Mentor of the Month. All the while, ACP was there checking every now and then to ensure all is going smoothly, Steven is the best!
-Josaphat K., U.S. Army, Washington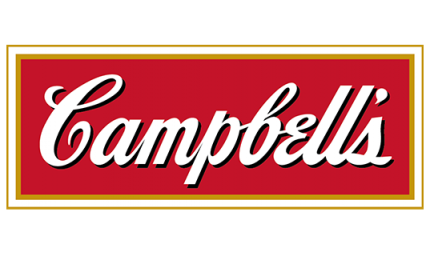 ACP congratulates:
Michael Anderson  - Arkansas
Chris Vetrano - Georgia
I would like to nominate Michael Anderson for ACP's Mentor of the Month.  Michael has gone above and beyond, exceeding any expectations I had for this program.  
He has not only reviewed my resume, provided interview tips and shared his own experiences, but he works to expand my network every month by setting up virtual conference calls with his professional contacts.  He always provides feedback from the calls and the insights I have gleaned from each and every person gave me the clarity I needed to pursue opportunities well ahead of my transition, resulting in an offer to join Amazon's Management Team more than 6 months before my transition. 
Michael continues to be a cornerstone of my transition from the Navy and I cannot thank him and the ACP team enough for all that they do for transitioning Service Members.  Michael is selfless, genuine, and I truly value the relationship we have built.  I have a great Mentor to emulate when my time comes to pay it forward!
-Chris S., U.S. Navy, Virginia
I nominate Chris Vetrano as ACP's Mentor of the Month. Chris and I began working together approximately 7 months ago, soon after I retired from the Army after twenty-two years of service. 
Chris has been amazing! There are not enough superlatives to describe how phenomenal he has been as a Mentor and a friend.  He worked with me to tailor a regimen to optimize our time together focusing on strengthening my resume, expanding my network, and enhancing my interviewing skills. Chris' guidance on crafting my resume and assistance in conducting mock interviews have been enormously beneficial and given me confidence going forward. Just as valuable, Chris made his professional network available to me, providing me opportunities to have conversations with a wide spectrum of very talented people. 
Chris is very deserving of this recognition and much more; his mentorship and friendship were just what I needed during my transition and this crazy year. I have no doubt that our connection and conversations will continue well after the Mentor program concludes. Chris is a credit to Campbell's and this nomination is the least I can do to show my appreciation for all of his hard work and dedication.
Chris Vetrano is the perfect nominee for ACP Mentor of the Month!
-Jim S., U.S. Army, North Carolina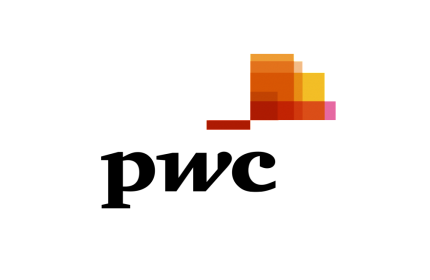 ACP congratulates:
Byron Lambert  - Georgia
Paul Leibfried - New York
I would like to nominate Byron Lambert for ACP's Mentor of the Month and to thank him for all of the support and mentorship that he has shown me over the past 6 months. Even though I had already transitioned out of the military a few years ago, I always knew that I had areas that I could improve on and that is where Byron was quick to support my professional and personal journey. He has been very generous with his time and has always offered his support whenever it is needed.
Thank you for being my Mentor and for showing me the ropes within the professional environment. The skills and knowledge that you are providing me with are invaluable! I appreciate the opportunity to work together as a Mentor and Protege.  
-James R., U.S. Army, North Carolina
I would like to take this opportunity to nominate my Mentor, Paul Leibfried, for ACP's Mentor of the Month. Paul and I have been working together for the past four months and he has graciously devoted a significant amount of his free time towards guiding me through the uncertainty of transitioning from the Army into the civilian world. 
Paul has continuously helped me refine my resume and build my network to open up opportunities that would otherwise not be available to me. Paul's selflessness and expertise have given me insight and confidence in my future that was previously unclear. Our bi-weekly meetings pose a consistent challenge to improve myself and my preparation for the next chapter of my career. I am extremely grateful for the work of ACP in partnering us together and Paul's dedication to a noble cause.
-Brendan M., U.S. Army, Mississippi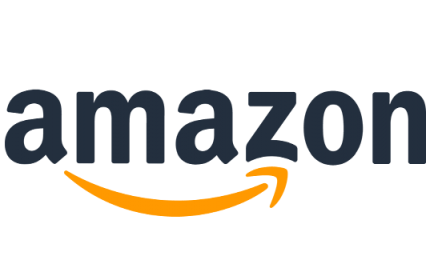 ACP congratulates:
Stephiney Foley - Washington
John Ozburn - Washington
I would love to nominate my Mentor, Stephiney Foley, for ACP's Mentor of the Month. We began working together about six months ago as I was making the transition from active duty. There was so much that I did not know about the world outside of the military, much less where to begin.
Without Steph, I would be so much less prepared for all that leaving the military entails. Not only did we work through several iterations of my resume and improve my LinkedIn profile, but she also leveraged her own personal network to help me gain insight into companies and functions that I am interested in. Despite being an incredibly busy professional and a six hour time difference, she has always made time to meet with me or give me her thoughts on an idea. Above all, she encourages and challenges me to be my best. I will never be able to thank her enough for all that she has provided. Thank you to ACP for this opportunity, but especially thank you to Steph for being a better Mentor than I could have ever hoped for.
-Paige P., U.S. Air Force, Germany
With great pride and respect, I nominate John Ozburn for ACP's Mentor of the Month. In preparation for the end of my active duty time, I requested a Mentor through ACP. Instantly, John was the Mentor I needed, assisting in honest feedback and providing information regarding the transition from active duty to the corporate sector. 
Without his candor and mentorship, I would not have understood the true implications of resume tailoring or elevator speeches. Due to his guidance, I landed a great job and I passed my Professional in Human Resources (PHR) in the same week! His ability to relate military topics to corporate terms aided in the job hunting process and aided in my personal transition to the corporate world. I'm truly thankful for John's mentorship, candor and guidance. 
-Brittany J., U.S. Army, Louisiana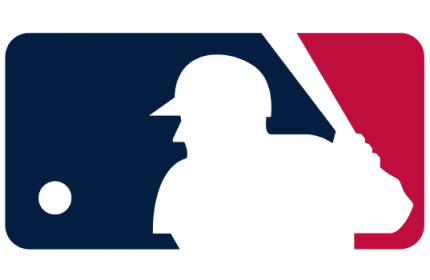 ACP congratulates:
Diana Driscoll - New Jersey
Mike Siano - New York
I would like to nominate Diana Driscoll for ACP's Mentor of the Month. Diana and I began working together six months ago as I began my preparation to transition from the Army. Diana has set time aside each month to talk with me about my job search, resume improvements, and how I can grow my network. Diana and I have exchanged countless emails on different job opportunities and she has put me in contact with individuals who work in my desired career field. 
I am thankful for Diana taking the time to help me during my transition from the military. She has been a vital asset to me during my employment search. I am appreciative that ACP has brought us together. Once I return from deployment, I am hoping to have the opportunity to meet Diana in person and thank her for all the help she has provided me!
-Austin T., U.S. Army, Minnesota
I would like to nominate Mike Siano for ACP's Mentor of the Month. We began working together about nine months ago when I was preparing to separate from the Army after five years of active duty service. I was very nervous about the transition, as I did not know how to navigate the new challenges that were ahead of me and also because I have never had a job in the civilian sector. Mike was definitely the perfect Mentor to get me started on a path of knowledge and new experiences.
Throughout our nine months of working together, Mike's knowledge has been paramount. I made it known to ACP that I wanted to pursue a career in sports administration on the professional sports level. They could not have done a better job of pairing me with a Mentor in that specific profession, someone that was going to truly do his job to the best of his ability. What I respect most about Mike is his unfailing way to communicate with me anytime, anywhere. Taking that a step further, Mike has done a great job of preparing me for job hunting, resume review, networking techniques, and basic professional skills. Above all else, Mike has offered unwavering support throughout my entire transition and I could not have asked for a better Mentor. He will never know fully that his efforts in helping me fulfill my professional dreams mean so much to me.
-Justin H., U.S. Army, South Carolina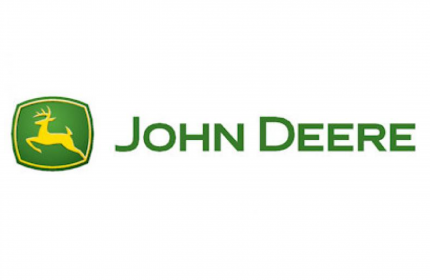 ACP congratulates:
Nicholas Bruns - Iowa
Ronica McKinley - Illinois
I want to nominate my Mentor Nick Bruns for ACP Mentor of the Month. 
Nick is an amazing and incredible source of information and has helped me refine my goals, understand the American corporate culture, know how to research companies, prepare for interviews, and understand total compensation benefits from different perspectives. Together we were able to complete 4 mock interviews.
ACP provided the perfect match, he is always encouraging, providing gold information, and he helped me build confidence.
Thank you Nick!
-Philippe T., U.S. Army, Texas
I would like to nominate Ronica McKinley for ACP Mentor of the Month. I greatly appreciate our discussions where you have provided keen insight into what it's like to work in the civilian sector. I appreciate your insights into the civilian hiring process (in general) and the John Deere hiring process (in particular), so that I have a better understanding of how both work and how to improve my chances for success in future applications. I believe my success in landing my new role at Arconic – a full 30 days before my official retirement – is due, in part, to our hiring process and resume discussions.
As we conclude my 12-month ACP mentoring experience, I am much better prepared, as well as much more at ease, to transition from my current Army career to my future civilian career. I hope you continue to support the ACP Mentorship Program and serve as a mentor to future transitioning service members. I know that others would greatly benefit from your leadership experience and insight.
-Brad C., U.S. Army, Iowa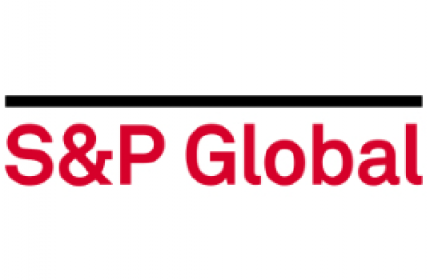 ACP congratulates:
Papiya Gupta - Washington D.C.
Steven Williams - Texas
I would like to nominate Papiya Gupta for ACP Mentor of the Month. I believe she should be officially recognized. It is important for the world to know that there are people like her who want them to succeed. I am grateful that ACP made the connection.
At first, I did not have clear goals for the mentor/mentee relationship. I knew I would need a resume and Linkedin page, so I started with that. Papiya gave constructive criticism in a caring way and did not get annoyed with my awkward sense of humor. I felt a sense of trust from the start. 
That trust was important because as I got further down my transition path, I needed help with topics that placed me in a vulnerable position. Technical frameworks and strategic goals were straight forward, managing relationships and time were a bit stickier. She helped me with exiting my career smoothly, entering my new career strong, balancing work/family, personal wellness, making real professional connections and navigating the new virtual normal. 
Having her in my corner allowed me to always have at least one additional perspective. She helped me focus on what was important and let go of what was not. She challenged me to become more self-aware of my blind spots and reflect on ideas and topics I would not think about on my own. I would recommend the program to fellow veterans and everyone, quite frankly. Having an advocate in your corner just adds quality to your life. We could all benefit from having someone in our life interested in seeing us develop and grow into the best versions of ourselves.    
-Janina G., U.S. Army, Maryland

I would like to nominate Steven Williams for ACP Mentor of the Month for going above and beyond during his tenure as my Mentor in the ACP program. Steven is a well respected lawyer in the energy sector with a vast network and deep knowledge in the field. Not only have I gained the insight of an industry professional and tapped into his vast network, I have also made a connection that I will tap into for years to come and ask for advice on key issues later in my career.  
After the connection was made, Steven quickly made introductions and started personal. He made sure to ask about family, kids, homelife, and shared stories of his own to make the connection real and comfortable. He wanted to understand holistically what it was I was looking for after 23 years in the military. We talked about goals, and as we scratched the surface of possibilities of career fields, he would reach into his network to gain insights and resources to share with me. Within the first few meetings with him, I had a clear view of what I needed to do and where I was headed. He helped with my resume (again, tapping into his network), and answered the hard questions I had about whether or not it was worth my time to get "XYZ" certification prior to leaving the Navy. He gave me pointers on interview techniques and common interview questions. 
I am pretty confident that I have chosen to get out of the Navy at the absolute worst time in recent history as far as job availability, and I was able to land the perfect job for me, at the perfect salary, in the perfect location, doing great work. Steven made sure I didn't sell myself short salary wise and accept the first low offer I received. I am glad I emailed ACP to join this program. I am glad they paired me with Steven Williams. I owe at least some of my recent success to ACP and Steven. Thank you.  
-Eric F., U.S. Navy, North Carolina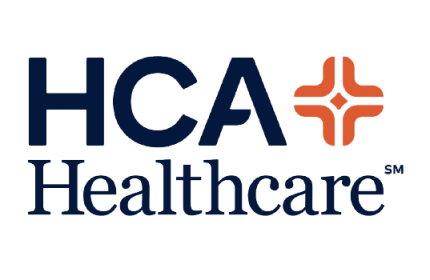 ACP congratulates:
Deborah Davis — Tennessee
Bonnie Grzeszczak— Tennessee
I would like to nominate Deborah Davis for ACP's Mentor of the Month.  We began working together in November 2019, and I think it's safe to say that we hit the ground running.  I wasn't completely lost in regard to what I wanted to do and how I should go about it, but I quickly learned that even in IT, the military and civilian sectors operate very differently. She helped me understand what areas I needed to focus on, where I needed to start engaging, and what steps I needed to start taking to best prepare myself for continued success in our field.   
Deborah has been an incredible mentor, where she may not totally understand how grateful and appreciative I am for her counsel as I am a self-help type of person, but I hang on to her every word.  She has helped me guide my career goals and later aspirations while easing my transition from a 20 year military career, which did have me a little discouraged at times.  One of the biggest things she did for me was arrange a whole day of mock interviews, networking, and job shadowing at her organization which I know was a tall order, but it was a sort of capstone event in our mentorship because everything we had been discussing in regard to resumes, networking, knowing exactly what I want to do, organizational cultures, and other interesting IT positions within healthcare built up to that event.  Overall, that was an outstanding day with a lot of lessons learned because nothing beats a full dress rehearsal.  Deborah has been a phenomenal mentor, and I truly can't thank her enough because I feel very comfortable and prepared for my transition, which is a great feeling that you can't put a price on, and I owe that all to her.
-Andre S., U.S. Army, Tennessee
I would like to nominate Bonnie Grzeszczak for ACP's Mentor of the Month.The decision to contact ACP and request a mentor has paid off well beyond my expectations. Bonnie has been a tremendous asset in accordance with the ACP guidelines and far beyond.  Providing invaluable perspective and support through my transition into retirement, her forward leaning desire to help me get into the HR field and to a perfectly fitted company was amazing.  Her questioning attitude and genuine desire to help led to my decision to become an entrepreneur. BEST DECISION EVER!
Also, through her contacts and encouragement I have started on my memoirs, connected with marketing professionals, had relevant conversations within the DEI space, AND started writing for a magazine.  Her experience and life's timing have led to a connection I plan on maintaining well beyond our ACP anniversary.
Words cannot express the appropriate level of elevation your organization deserves for this connection.  I have told every one of my protégés that are in the retirement window about my experience and shall continue to do so.
From Prime Ministers to warfighters and beyond, my career afforded me a fair measure of exposure to people and assets; the ACP connection comfortably rests adjacent to those.
Thank you for all you've done.
-Raymond K., U.S. Navy, Virginia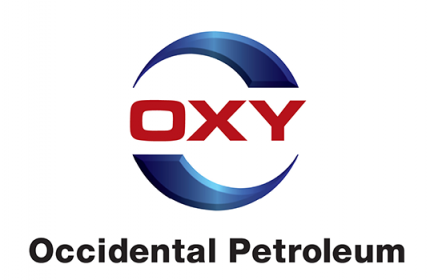 ACP congratulates:
Michael Matson - Texas
David Sweeten - Texas
I would like to nominate Michael Matson for ACP's Mentor of the Month. After ACP linked us together, Michael quickly reached out to me. Our interests, both inside and outside of the military, were very much aligned, and Michael was able to calm my apprehension for leaving the service. Michael is a successful Engineer, earned his PhD, holds several world records, and continues to seek self improvement. With all of his qualifications and achievements, I knew I would be successful so long as I had Michael showing me the way.
At first, I wasn't sure how to best utilize such an asset like Michael since I wasn't sure what I wanted to do outside of the Navy. Despite this, we had several long conversations and Michael was able to help me piece together my professional aspirations. For instance, I had been thinking of joining a volunteer fire station, but it wasn't until Michael shared his experiences as a volunteer firefighter that I decided to take the final steps and join my local station. Michael was also there when I needed him most to give me last minute advice and guidance on tackling job interviews. Unfortunately, Michael was a victim of his own success, and after his advice on interviewing, I had several job offers in hand and needed Michael's expert advice in handling the situation. Ultimately, with Michael's help, I landed a fantastic job, in the location that I wanted, working with people that value my contributions.
I'm very thankful for ACP and their help to servicemembers as we transition from one lifestyle into another, and also very thankful for people like Michael who volunteer their time and expertise to a complete stranger. My experience with ACP and Michael could not have been any better.
-Elliot W., U.S. Navy, Virginia
I would like to nominate David Sweeten as mentor of the month because of his diverse experience, sound advice, and because he is a skilled listener.  Like other transitioning veterans, I had little idea what I wanted to do next.  I began the ACP mentorship program early in my transition and David shepherded me throughout my evolution.  David tailored his approach as my situation evolved--from having vague ideas of what I wanted to do through the point of mentoring me while I co-founded a business. 
His experiences are uniquely suited to being a mentor.  He has experience in both the corporate and contracting world that enabled him to guide me effectively.  David provided advice across the spectrum of starting a business including goals for the company, marketing strategy, and I'm most grateful for the mentorship when he provided how to have the 'money discussion' with my partner.  I am very thankful that ACP paired me up with David and my positive experience with him and ACP compels me to recommend the program to my retiring peers.
-Josh M., U.S. Army, Texas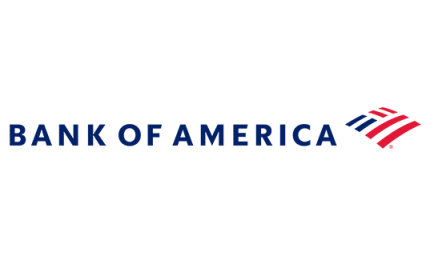 ACP congratulates:
Rob Brown - North Carolina
Lacey Perry - Arizona
I would like to nominate Rob Brown for ACP Mentor of the Month. We started working together in October 2019 as I was getting organized to retire from the Navy after 24 years of service. I was nervous and confused about how to align things to move toward a new professional career.
Rob helped me develop a plan and pointed me down the planning road. Rob has helped with my résumé by providing his insight and examples of what other veterans have done before. He has helped me with interviewing techniques and building a better professional online profile. Rob has been there as a great sounding board to answer any questions that come up, from what I should wear to what type of salary I should be looking for. At times I have been frustrated or confused and he has helped me readjust to focus more on the goals ahead. I would really enjoy getting the opportunity to meet with Rob in the future and thank him for his help in this journey. He has been a big help across a multitude of topics and a wealth of knowledge and resources to draw from. I think ACP did a great job selecting Rob as one of their top mentors, he has really made this experience easier going from Hawai'i back to the lower 48 states.
-Rob G., U.S. Navy, North Carolina
I would like to nominate Lacey Perry for ACP's Mentor of the Month. We began working together about four months ago when I was preparing to transition from the Army after four years of active duty service. I was nervous about separating, as I did not know how to navigate all the challenges that come with the transition. 
Without Lacey's guidance and insight, I do not know where I would be today. Lacey has helped with my résumé by providing input, and giving me guidance on networking professionally. She also helped with interviewing techniques and life advice on continuing my military career in the National Guard. Most importantly, Lacey was my sounding board and offered her moral support. There have been times when I was frustrated and upset about the job-hunting process and Lacey was there to listen. I hope to meet Lacey in-person and thank her for all that she has done. She will truly never know how much her advice and mentorship has meant to me. I couldn't think of a better Mentor than Lacey, and it was ACP that brought us together. 
-James G., U.S. Army, Georgia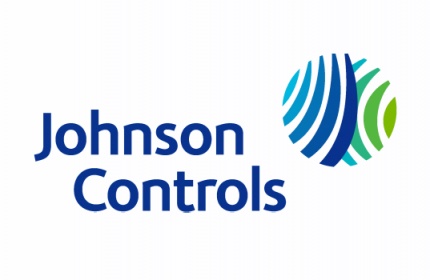 ACP congratulates:
Lauren Yodzio-Gil - Florida
Joe Hogan - Massachusetts
I would like to nominate Lauren Yodzio-Gil as an ACP Mentor of the Month. We began working together about six months ago after I had been going it alone on the job search for over 9 months since retiring from the Army. While I wasn't exactly in a defeated and hopeless frame of mind, I was certainly adrift to some extent and her encouragement and calm confidence definitely redirected me in a better direction.
I have been working with mentors in my career field for over 20 years, but rarely have I experienced such a beneficial relationship. Our careers, though thoroughly different in nearly every way, nevertheless share a lot of things in common. It is the subtle differences, from how to look at a problem, to understanding your audience, or even a simple thing as the language to use for a particular situation that have been the most beneficial. Lauren has been there and done that and has been willing to share her experiences and wisdom in a way that has been profoundly impactful to me and my matriculation into the corporate world. She has gone out of her way time and again to provide insights and assistance that have meant a great deal to me both personally and professionally and I can't say enough about how grateful I am to both her and ACP for all her help.
-Joe K., U.S. Army, Missouri
I nominate Joe Hogan for Mentor of the Month. Joe has been an excellent mentor to me during my transition from active duty service to civilian life. In particular, Joe helped me navigate the waters to a successful start at a law firm in the private sector. 
He is very generous with his time and with sharing his experience at law firms and as in-house counsel. I always look forward to my chats with Joe, and I am extremely grateful to have been paired with him. 
-Edgar G., U.S. Coast Guard, Texas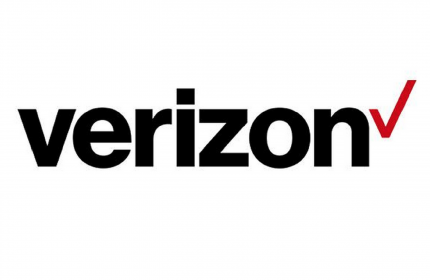 ACP congratulates:
Michael Cogar - Minnesota
Sharolynn Harper - Illinois
Anthony Gibson - Georgia
I would like to nominate Michael Cogar for the ACP Mentor of the Month. Michael and I were assigned to one another in August of 2019 and have been working together since. I am retiring from the U.S. Army after 20 years on active duty and it is a stressful proposition, to say the least. Mike has been extremely helpful in assisting me prepare for my transition.
When we were originally partnered, I was planning to go into real estate investing. Mike went out of his way to help me, even bringing one of his colleagues on-board who provided a wealth of knowledge on the subject. 
Additionally, Mike has assisted me in writing my resume and even conducted a mock interview with me. I cannot thank Mike and ACP enough for the opportunity they have provided. It is extremely humbling that Mike, and mentors like him, would offer their free time to assist soldiers like myself transition to the civilian workforce. The experience has inspired me and I hope to have the opportunity to pay it forward in the future. For all he has done for me I would like for Michael Cogar to be recognized as the ACP Mentor of the Month.
-Tyler W., U.S. Army, Washington
I would like to nominate Sharolynn Harper for Mentor of the Month. Sharolynn and I started working together about 5 months ago during a very difficult period of my life. I had just moved to a new state with no job and no prospects.
Sharolynn helped me through the process of a federal application and has been vital in the last few months during the completion of my MBA. Her guidance and advice have helped me obtain Delta Mu Delta honor society, Golden Key honor society, a 3.9 GPA, and employment with the Department of the Army as a civilian working with the Army's drone training program. Without her expertise, I do not know where I would be.
It is for these reasons that Sharolynn should be an ACP Mentor of the Month. 
-Joseph P., U.S. Army, Arizona
I would like to nominate Anthony Gibson for ACP's Mentor of the Month. We began working together about five months ago, when I just finished my military service and began my transition to civilian life.
Even though Anthony has a very rigid schedule, he is always willing to connect and talk with me. Because of his great expertise in the field I want to pursue, his experience and deep professional knowledge are invaluable. Anthony helped me with building my resume and answers any questions I have. Additionally, Anthony provides me with life advice and moral support that every veteran, especially those who just got out of the military, needs so much. When I have a chance, I will drive to Georgia to say thank you to Anthony in person, but for now, this nomination is the least I can do to show my appreciation to Tony and ACP, a great organization that are doing excellent work to help veterans find new goals and a sense in life.
-Siarhei P., U.S. Navy, New York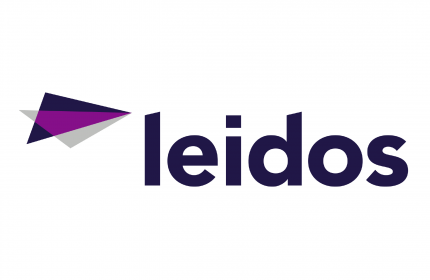 ACP congratulates:
Bill Johnson - Florida
Peter Ofstedal - Missouri
I nominate Bill Johnson as ACP's Mentor of the Month. Bill began working with me approximately 7 months ago as I was in the midst of separating from the Navy after thirty-four years of service. I was apprehensive about the daunting challenges that lay ahead as I prepared to enter the civilian workforce.
Bill has been a Godsend! He has been absolutely phenomenal in helping prepare me for transition from the Navy. After a very good introductory session, he worked with me to tailor a regimen to optimize our time together focusing on strengthening my resume, expanding my network, enhancing my interviewing skills, and introducing me to the corporate culture/lingo. Bill's guidance on updating my resume and assistance in conducting mock interviews have been enormously beneficial and given me confidence going forward. He went the extra mile of introducing me to a Human Resources Executive and allowed me to gain from her insights during one of the mock interviews – invaluable. Perhaps the thing I value most about Bill is his total commitment to me. He has made me feel that this mentorship is just as important to him as it is to me. It is rare for someone who has a very busy full-time job to commit so fully to a mentorship that could be viewed as a distraction, but that's part of what makes Bill special.
I am forever indebted to Bill; his mentorship and friendship were just what I needed during this turbulent transitional period. I look forward to maintaining our connection well after the mentor program concludes. I cannot thank Bill enough and commend ACP for pairing Bill with me.
Bill Johnson is the perfect nominee for ACP Mentor of the Month!
- Keith M., U.S. Navy, Washington, D.C.
I would like to nominate Peter Ofstedal for ACP's Mentor of the Month.  My career has followed a technical engineering path for over twenty years.  In 2018, I set a personal goal of changing to a management track in Business Development.  My intent is to stay with Leidos and I am passionate about achieving a career change in a way that provides continuity to my current customers, teammates, and successor.  Balancing personal goals with organizational needs, however, proved exceedingly difficult.  By July of 2019, I had made little progress on my own.  When I first met Pete, he intuitively understood my goals and the conundrum I was facing.  Now, six months into the mentor relationship, I have made significant progress.
Pete's mentorship has enabled me to communicate more effectively with my management and teammates, to gain management's support in pursuing my desired career path, and to begin working on a proactive transition plan that will minimize disruption when the time comes for me to take on a new role.  The relationship I share with Pete is both professional and informal.  We schedule periodic meetings, establish objectives, strategize, and regularly follow-up on progress.  Our conversations are casual and I am able to focus on learning, as opposed to worrying about a question being perceived as embarrassingly novice.  Pete possesses a wealth of experience, is able and willing to share his knowledge in meaningful ways, and he genuinely cares about people.  I am exceedingly grateful to have Peter Ofstedal as my mentor.
- Daniel W., U.S. Air Force Reserve, Colorado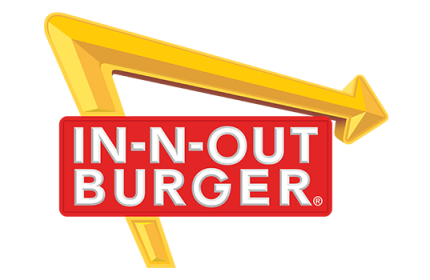 ACP congratulates:
Michael Mravle - California
George Charlesworth - California
Victor Gonzales - Texas
I would like to nominate Mike Mravle as an ACP mentor of the month. As the end of graduate school was approaching, I knew I needed to seek out a way to continue my personal growth and development. After some research, I discovered ACP's mentorship program and was matched with Mike. Mike was a perfect match for me because we both work in the restaurant industry and are located just a few miles from each other.
From the very beginning, Mike and I connected and we got to know each other very well. As I transitioned from grad school and into the work force I had a few career choices I needed to make. My career path would eventually lead me to becoming a business owner and opening my own restaurant franchise. Given Mike's expertise in the food industry, he was able to provide me with a wealth of industry knowledge.
My wife and I are also expecting our first child early 2020. Mike is a family man through and through. He is a great father and husband. I've really leaned into Mike not only for career advice, but for personal and marital advice as well. One of the most important take aways I have gained from this mentorship is the importance of family. Mike's position requires a lot of time and commitment, yet he makes it a point to always give his family the time and love they deserve. Mike's commitment to his family above everything else gives me the confidence necessary to find the perfect balance between work and family. As a new father and new business owner, Mike has provided me with a lot of guidance that I did not know I needed.
I really appreciate Mike and the time he has taken to mentor me. He has always made time for our relationship and made himself available for whatever it is I may need. If I ever need anything, I know that Mike is just a phone call away.
I really wanted to highlight Mike's commitment and thank him for making a difference in my life. Thank you Mike and ACP for such a wonderful opportunity. This investment in me will definitely be paid forward.
Semper Fi.
- Joseph N., U.S. Marine Corps, California
I would like to nominate George Charlesworth as an ACP Mentor of the Month. George and I began working with each other about 7 months ago as I was preparing to transition from 24 years of military service. Needless to say, I was very apprehensive of entering the private sector as the last 20 plus years of my life were in service to the nation and I had no experience dealing with the process of actually finding work due to my actual talents.
Without George and his team at In-N-Out, I truly believe my transition would have been in a vacuum had I not had someone of George's caliber. I was initially skeptical wondering if I was being paired correctly, as George was not in the profession I wanted to enter. However, I couldn't have been more wrong and am extremely appreciative of ACP for pairing the two of us. Being a VP of an extremely successful organization and with 20 plus years of experience in leadership, management, and administration; George was able to quickly assess what he believed to be my strengths and my areas for improvement. Additionally, he provided resources that have been invaluable. His assistance has been tireless and his support has been amazing. It was due to George's mentorship that I realized I had a lot more to offer the private sector than I once believed. His team created résumé shells for me, as well as reviewed and offered constructive feedback.
I hope to one day meet George in person and thank him for his mentorship and hopefully friendship. I can't say enough about George, his team, and his organization. A true class act.
- Mike G., U.S. Army, Washington
I am proud to recommend Victor Gonzales for ACP's Mentor of the Month. I have worked with Victor for the past several months as I have transitioned out of the Army, and he has been beside me every step of the way. Victor has taught me a lot of life lessons about taking care of employees and truly listening to others to understand what they are saying, and he has been a wonderful example of work and family balance. I have also enjoyed our conversations about successfully overcoming challenges when leading/managing others.
Victor has provided meaningful support and great advice as I've entered life outside of Active Duty and worked to determine my next steps, and I am blessed that we were matched within ACP's mentorship program. Thank you, Victor!
- Jessica H., U.S. Army, North Carolina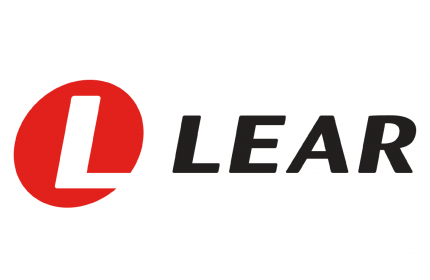 ACP congratulates:
Bob Brkovic - Michigan
Carla Sarti - Michigan
Having heard about the ACP Mentorship Program during a Transition Workshop, in preparation for re-wirement (yes, not a typo) after 20+ years of honorable military service, I availed myself of the opportunity, and entered the partnership with an open mind. After a follow-up discussion with my ACP point of contact, I was matched with Bob Brkovic, Director of Structures Engineering at Lear Corporation. 
As may be expected for a first encounter, I was a bit anxious about our introduction, but my concerns were quickly assuaged by Bob's easy and even keeled demeanor. Bob was extremely attentive to my transitioning concerns and future goals, and provided a critical perspective of the world of work and culture outside the military framework. In addition, he was instrumental in reviewing several drafts of my resume, and also leveraged his partnership with Project Managers to ensure that I received relevant and timely feedback. 
Beyond Bob's technical proficiency, my affable interactions with him has uncovered a genuine concern for my advancement and transition into the next phase of my professional ambitions. He has provided encouragement throughout this process through his consistent engagement, and on numerous occasions has edified me with relevant articles from the Harvard Business Review's "Management Tip of the Day" articles. 
By all accounts, Bob has distinguished himself as a great ambassador for Lear Corporation and the ACP Mentoring Program, making him the ideal and obvious choice for December's Mentor of the Month award. 
Bravo Zulu Bob! 
- Miguel A., U.S. Coast Guard, Maryland
I would like to nominate Carla Sarti for ACP's Mentor of the Month for December.  Carla and I began working together eight months ago.  At that time, I was in the final stages of my separation from the Army after 25 years of active duty service.  I was extremely nervous about starting over in a new career; to the point where I would occasionally have panic attacks.  After 25 years of knowing your career path and culture, starting over was daunting.
Carla was a tremendous asset in assisting with that transition.  She not only helped me with my resume and LinkedIn profile, but also helped me approach my separation in a methodical manner.  My two biggest concerns were translating the soft skills I had learned in the Army and developing a work-life balance.  After 25 years of frequent separations, it was time to put more emphasis on my family.
To address the translation of soft skills, Carla recommended the book "Extreme Ownership:  How U.S. Navy Seals Lead and Win."  The book did an excellent job of relating military leadership and experiences to the civilian business sector.  This helped me translate my "soft" skills not only into my resume, but also my "brand". 
I don't think either of us thought this mentorship program would delve into personal issues, but, as it was a concern for me, Carla took the time to discuss her techniques for balancing her work and home life.  As an experienced executive, Carla had effectively managed both her career and her family life.  She shared her techniques for being a participating parent and helped me set realistic expectations.
Carla's involvement continued after I got a job offer.  She was there for me during my first week of work, checking to see if I had any issues or concerns.  She continues to provide suggestions for me when I have encountered issues at work.  This has helped me to see things from a corporate, rather than military, viewpoint and tackle these issues accordingly.      
Carla's involvement in my transition has been a true blessing.  I could not imagine having to tackle this transition without her guidance.  We continue to maintain our relationship and I hope to maintain the friendship for years to come.  Someday, I would like to meet her and thank her in person for being such a positive influence on me professionally and personally. 
- E. Carl M., U.S. Army, Texas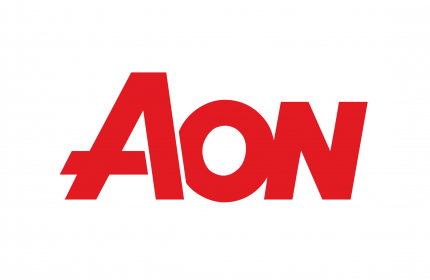 ACP congratulates:
Wayne Brinkman - Texas
Robert Wilen - New Jersey
Sean Faulkner - New York
I would like to nominate Wayne Brinkman as an ACP Mentor of the Month for November. Wayne has not only been a great mentor, Wayne has been a great friend. Wayne goes above and beyond helping me and shows that he has a passion for helping veterans.
The very first meeting I had with Wayne he set up what goals we wanted to pursue in our mentorship. From there, Wayne helped me recreate my résumé and provided me a format. Wayne also navigated me through the interview process and guided me to my first job outside of the military. Through all of this, Wayne has been a sounding board and knows the perfect time to give advice. He is consistent with checking in on me and ensures that we discuss how our personal lives are doing, which allows for a better work life and home life balance.
Wayne has shown that he is willing to go above and beyond what his duties are as a mentor in numerous ways. As mentioned before he has provided me a résumé template which helped me get my first job. Wayne has also met me for mentor sessions at lunch and dinner on numerous occasions. He shows that he really cares by giving meaningful gifts. When I had told Wayne that I was opening a music business with my wife, he painted us a plaque and sent us a one-year anniversary card. Wayne also sent me on my way to my new job with a notebook and a few office supplies to get me started. No one deserves this nomination more than Wayne Brinkman in my opinion. He is a great mentor and friend and has helped my transition out of the military more than anyone.
- William A., U.S. Army, Texas
Robert "Rob" Wilen exemplifies the model mentor: He has professional success, personal joy, the wisdom of a life lived well, and a seemingly endless desire to give back. Thanks to ACP, earlier this year I found myself on the receiving end of Rob's wisdom, and I'm incredibly grateful for the fortune of my proximity.
A lifelong learner, Rob's professional success stems from his commitment to exceed the standard. With a reserve of accreditations and certifications, Rob obviously possesses professional competence. Rob means so much to me, in part, because he doesn't rest on those laurels. Through his actions, he taught me what we know is only worth how we bring it into the world, and Rob brought his professional lessons, strategic mind, and network to our relationship.
Most mentor-mentee relationships stop there. True to his character, not Rob's: All of our calls also discuss what it means to be fulfilled as a whole person—professionally and personally. His willingness to share makes our conversations rich and the possibilities of our relationship endless.
For these reasons, and those that matter but paper cannot capture, I nominate Rob Wilen—a meaningful mentor and a more meaningful friend.
- Theodore D., U.S. Army, Illinois
I would like to nominate Sean Faulkner for ACP's Mentor of the Month. Sean and I started our mentorship in May as I was in the final months of my Marine Corps service. At that point, I had a lot of ideas on possible career paths and available transition resources to pursue. I was also responsible for figuring out how my wife and daughter would be taken care of while balancing my commitment to the Marines. Sean's advise and moral support helped me stay focused and remain committed to the important things.
For example, when we discussed my struggles in advancing through Project Management Professional (PMP) coursework, Sean motivated me to keep my eye on the prize, and I finally did complete all the coursework and passed the exam. When I accepted an offer from a company but had lingering doubts as time passed, Sean listened to my concerns and reassured me that, overall, the company sounded like a great fit for me, with benefits that would be hard to find elsewhere. His expertise as someone who has changed careers several times and seen a lot of different angles has helped me gain better perspective on my path forward.
Currently, I am very happy with my company and am glad to have Sean to help guide me in future challenges.
- Colin B., U.S. Marine Corps, Oregon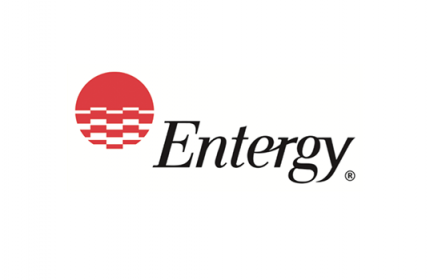 ACP congratulates:
Chris Barnett - Texas
Dustin Shoptaw - Arkansas
Chris and I partnered up almost a year ago during a very ambiguous time for me.  Although I was certain that I wanted to shift gears and pursue a career outside of the military, my goals were out of focus and I had little direction.  Chris stepped in as my mentor and immediately helped me shape my experiences into a professional resume, then analyzed my personal and professional skills to see where I'd be a great fit.
While everyone reads the generic transition advice (network, LinkedIn, accomplishment oriented resume, etc.), Chris brought an enormous wealth of experience that gave me some invaluable context behind all of these recommendations.  In his former line of work he had spent hundreds of hours on hiring boards, so he was able to give me a candid view on what employers are truly looking for.  Armed with this knowledge and other extremely useful resources he sent me, I have been able to impress numerous hiring managers across multiple interviews.  There is no doubt in my mind that without Chris' contributions and commitment to my success, I would never have even gotten a seat at the table to interview.
I would just like to publicly say thank you to Chris for everything you've done for me, and I hope other people can continue to benefit from your indispensable mentorship in the future.
- Paul D., U.S. Army, Alabama
I would like to nominate Dustin Shoptaw for ACP's Mentor of the Month. We began working together about 7 months ago, right before I accepted a position with my current company. Dustin's competitive spirit, leadership experience and analytical process have all benefited me with invaluable feedback and direction. More important, his fearlessness to challenge himself and others has helped me push myself to work harder and achieve. 
Dustin's mentorship had added value this past month as he helped me learn a new way to deal with failure. When a promotion opportunity fell through, I went to Dustin with a lot of frustration that he helped me channel into motivation. His leadership experience, particularly when overseeing the promotion process in his own organization, helped me take a different view of my situation to find opportunity within it. Dustin pointed out that if I had thought that people were watching me before the promotion, those same people would be paying even closer attention to how I responded to failure. 
Failure tends to breed clarity while good leadership is about communication and conflict resolution. It takes good leaders that are willing to be honest during difficult conversations and communicate the right path forward, particularly those that recognize failure as a teaching and learning opportunity. Dustin was willing to give his time to work through a difficult topic and conversation with me, pointing out areas where I needed to challenge myself to grow. That conversation and the subsequent mentorship will stick with me forever; it encapsulates the meaning that this program has had for me and I am grateful to ACP for introducing us. 
- Samuel M., U.S. Army, Texas