Mentor of the Month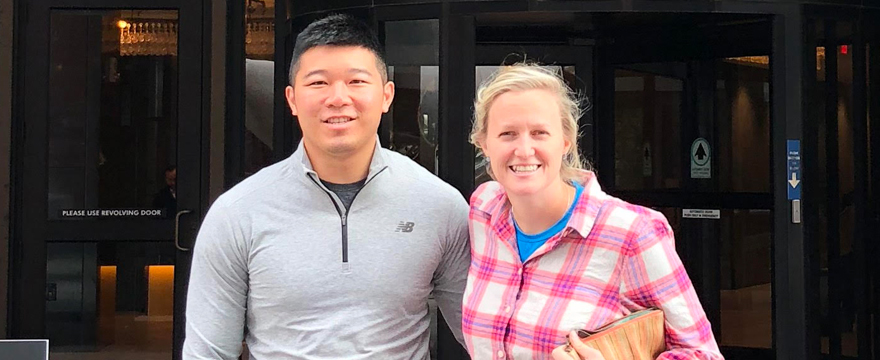 ACP celebrates the outstanding work of individual Mentors through the Mentor of the Month contest. Veteran Protégés submit nominations for their Mentors throughout the year, and ACP staff selects 1-3 Mentors each month who have made a significant impact on their Protégés' career transitions. To commemorate the winners, each selected Mentor is featured on ACP's website and both Mentor and Protégé receive an ACP memento as a token of our appreciation for their commitment and hard work.
If you are a Protégé and would like to recognize the exceptional work of your Mentor, please send a paragraph explaining how your Mentor has had a positive impact on you. All submissions can be emailed to motm@acp-usa.org. Please note that ACP reserves the right to post all nominations on its website.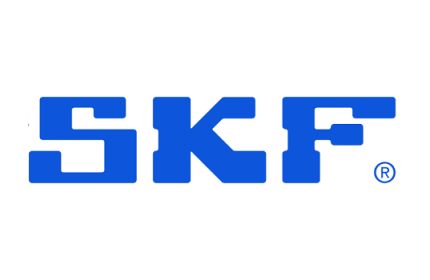 ACP congratulates:
Kathleen Delao - Michigan
Kevin Kwapis - Michigan
I would like to nominate Kathy Delao as ACP's Mentor of the Month. Kathy and I began our mentoring relationship back in February of 2018 as I was beginning my final six months in the Air Force. During that time, I was extremely uncertain as to what route to pursue in my post-Air Force career. Kathy was a wonderful sounding board and Mentor during this time. She helped me think through my priorities, interests, and long-term goals and develop a cohesive strategy for exploring and gathering information on potential areas where I could be happy and successful after the Air Force. 
Kathy's personal experience in both the academic world and industry as an engineer helped me greatly in gauging which profession would be most suited for me, and when I had questions about professional paths that she did not have experience in, she found individuals within her network who could speak to me in depth about them so that I could develop a better understanding if they were good fits for me. Through our discussions, I was able to develop more clarity in my job-search, and when I began the interview process for jobs, Kathy was extremely useful in helping me develop an interview strategy and prepare for potential questions that I may get asked. Her coaching during the interview process aided me greatly in the job that I ultimately got.
Overall, Kathy has been an invaluable Mentor. While her networking and interview coaching were valuable, what I most gained from our discussions was someone who was easy to talk to and could provide perspective on my transition that I could not find while immersed in a period of dramatic change in my life, and she continues to provide that perspective as I continue to work through difficulties in my transition even having started a new career. 
- John M., U.S. Air Force, Virginia
I would like to nominate Kevin Kwapis for ACP's Mentor of the Month. While I was admittedly hesitant and skeptical of what kind of value this program would have when we began, I can unequivocally say that Kevin has proven to be an absolutely invaluable asset as I transitioned back into the civilian workforce after 22 years of service in the U.S. Navy.
From the first time we spoke, Kevin made himself readily available, approachable, and easy to talk to. While Kevin has decades of experience in the corporate finance and senior management realm, he also possesses a refreshing amount of sincerity, kindness and humility that is too often absent in today's corporate landscape.
From helping me tweak and perfect resumes, to setting realistic employment goals, to setting milestones and roadmaps for how to achieve them, Kevin has been there every step of the way. He has not only helped me decipher today's corporate lingo and navigate the treacherous waters of transition, but he has also shown me that corporate success is not synonymous with "cutthroat". I can hold onto my military-learned values of kindness, respect, empathy, etc. and still be highly successful.
Thank you, Kevin, for a wonderful mentor/protégé relationship. I would most certainly not be enjoying the early transitional success I have without someone like you in my corner.
- Christopher C., U.S. Navy, Georgia
ACP congratulates:
Susan Dorgan - New York
Evan Hoffman - New York     
Elizabeth Salogub - New York                                                                                      
I would like to nominate Susan Dorgan of AIG for ACP's Mentor of the Month.  She helped me create my future and she deserves recognition.
I started working with Susan in December 2017 about nine months before I retired from the Air Force.  At the time, I had more questions than answers.  I knew where I was going to live, but I did not know what I was going to do when I got there.  I have a varied background and had trouble narrowing my options to focus my job search.  I was willing to do almost any job, as long as I felt I could contribute to the company's mission.  Susan helped me think harder and be more discriminating.  She introduced me to people who do the jobs I was contemplating and that was truly enlightening.  I was able to walk in these people's shoes for an hour or a day or more.  This was the singularly most valuable experience for me.  I could actually feel which jobs fit and which didn't.  I couldn't have done that on my own.  I didn't have the connections.
Susan also pushed me to find my preferences and passions.  Unlike my experience in the military, I actually had a choice about the direction my professional life would take.  The more we talked, the more Susan and I discovered I have a very strong entrepreneurial bent.  I didn't really want to work for someone else anymore.  This made all the difference in my job searching.  Because I had relocated to a new city, with no network, I couldn't realistically just open my own business.  Susan and I worked on a business plan, refined my perspective, and set to work finding a partner to help me bring that vision to a reality.
And now, I couldn't be happier.  I am a member of a very small law firm, with a strong reputation, significant connections, and a 40-year practice history.  The firm is helping me build my brand, introducing me to their clients and referral network, and providing the stability I need to build a practice of my own. 
In addition to her professional guidance, Susan has been a true friend.  We talk about our experiences in life, important milestones in our family, and she even flew to my retirement ceremony to meet me and celebrate that important day.  I am and forever will be indebted to my friend and mentor, Susan Dorgan.
- Maren C., U.S. Air Force Reserve, Washington
I would like to nominate Evan Hoffman for ACP's Mentor of the Month. I was matched with Evan back in December of 2017. Right away he was very helpful and guided me through a time of a lot stress. Getting out of the Army was not an easy decision for me, but I felt that it was the right moment.
The first thing Evan did for me was edit my résumé. From there we spent the next couple of months perfecting it. On occasion we spoke more often than we anticipated in our first conversations. Evan is a busy person, but I never got a "no" when I asked for help. We continued communicating through emails and phone calls until my return from Germany. When we met in person, he took me to his company building in Nashville where he introduced me to several of his colleagues in the corporate world, which helped me a lot to get me ready for the civilian world.
It has been almost a year since I first talked to Evan and I can say without a doubt that even after our mentorship comes to an end I know that we will keep in touch. His passion and desire to help others goes beyond a mentorship. He is a great human being and I consider him my friend. Thanks to him I was able to survive the first couple of months once I left the Army. His constant feedback and advice gave me the strength to not give up. It took me several months but I have a job today thanks to all the help he gave me throughout these past months. 
- Amehd P., U.S. Army, Tennessee
I would like to nominate Liz Salogub for ACP's Mentor of the Month. However, given that our relationship started in December of 2017, 'Mentor of the Year' would be much more appropriate. Reflecting back to our first conversation, I can't help but laugh at how utterly lost I was in determining the next chapter of my life. Lacking guidance and direction, I looked to Liz to tell me what to do. To which she candidly replied, "I don't know. What do you want to do? You need to figure that out for yourself." Difficult, but honest feedback, for which I am incredibly grateful.
It is difficult for me to articulate how valuable Liz's mentorship has been in navigating my transition over the past year. To do so, I referred back to our original "Mentorship Goals" document, which outlined specific goals/milestones and my mentorship vision which reads, "My focus for this mentorship is simply to listen/learn from you in order to gain a better understanding of 'corporate America' and ultimately form a solid foundation of goals and career aspirations to build from." Fast-forward 11 months later, as I prepare to start a career in medical sales, Liz has not only satisfied that vision statement, but far surpassed any expectations I had for this relationship.
After multiple rounds of having my résumé eviscerated by the brutally honest feedback of her red pen, we crafted my résumé into what it is today. When I had questions that she couldn't answer, Liz went out of her way to find someone who could. Through Liz, I have conducted dozens of mock interviews that prepared me to be among the top candidates at my hiring conference. We've definitely checked all of the boxes necessary to make a successful transition into the private sector, but above all, Liz's counsel has easily been the part of our relationship I value the most. Liz has been with me from the beginning, every step of the way; guiding me to what I believe is the perfect fit in medical sales. Somehow she has struck the perfect balance of mentorship - building my confidence when I was discouraged, but always humbling me when I became a little too self-assured. Liz is a phenomenal mentor and I cannot thank her enough for everything she has done for me over the past 11 months.  
- Daniel M., U.S. Army, Colorado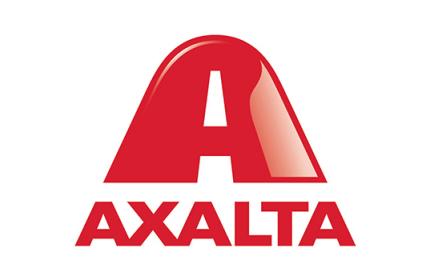 ACP congratulates:
Dave Heflin - Texas
Daniel Knight - Alabama
I would like to nominate Dave Heflin for ACP's Mentor of the Month. I have been working with Dave for 7 months now, and the knowledge and advice he's given me has been an amazing help as I transition out of the Air Force. 
Dave brings a wealth of knowledge and experience to the table, and has been more than willing to help with anything I've asked. He has helped me develop my resume, arranged meetings with other business professionals to help refine my goals, and has even helped me secure an internship through the DoD SkillBridge program. Because of his efforts, I am gaining real world business experience that helps reinforce the concepts I was exposed to while earning my MBA. 
I'm grateful to ACP for giving me the opportunity to be mentored by Dave. It's been a great experience and this recognition is well-deserved.
- Greg A., U.S. Air National Guard, Texas
I would like to nominate Dan Knight for ACP's Mentor of the Month. His insight, follow up, and professionalism has made him an invaluable asset to me as I prepare to transition from the Marine Corps after 24 years of service.  
From the outset, Dan has been an incredible resource by providing me with guidance on the transition from military service to the civilian sector. Although I am approximately a year away from my transition, he has been incredibly proactive in providing information and feedback. He developed a quarterly plan to prepare me for my transition. He reviewed my résumé and provided suggestions on how to better communicate my accomplishments in order to specifically target the industries that would best suit my skills. Additionally, he has provided me with resources to increase my understanding of the job market and executive level leadership. Lastly, he has helped me focus on the interview process. He has provided me with information from his organization's HR department, suggested readings, and videos, and he will be sending letters of introduction to members within his network to give me opportunities to speak to the some of the very same people I will encounter in my quest for a job in the near future.  
During our conversations, he has taken the time to get to know me and my experiences. This has been tremendously impactful. Dan's mentorship and commitment to me has been exceptional.  What has impressed me the most is the personal connection we have made. I have been in the Marine Corps for all of my adult life and naturally, I have many questions and concerns.
His demonstrated dedication and genuine interest in me, his professionalism, enthusiasm, and initiative exemplify why he should be considered for the Mentor of the Month.
— Rigoberto C., U.S. Marine Corps, Virginia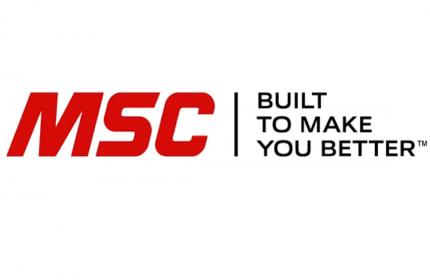 ACP congratulates:
Mitchell Jacobson - New York
Robert Mallon - New York
I would like to nominate Mitchell Jacobson for ACP's Mentor of the Month. Having separated from the Army to pursue a job in the business world, Mitchell and I began working together about nine months ago as I settled into a new company and contemplated making a career change to a different industry.
Mitchell brings a wealth of business knowledge and experience that has been instrumental in helping guide my career choices. Through dozens of calls and in-person meetings, Mitchell has selflessly dedicated his time to be a sounding board for ideas and offer valuable insight into the pro's and con's of each path. He's helped develop my resume with his own input and the input of other professionals in his network, and connected me with successful friends and colleagues to open my mind to entrepreneurship, business school, and roles in other industries. 
I'm grateful to ACP for giving me the opportunity to be mentored by Mitchell, it's been a great experience and this recognition is well-deserved.
- Patrick D., U.S. Army, New York
I nominate Rob Mallon for Mentor of the Month. His time spent helping with my job hunt and aiding me with my personal goals has greatly contributed to getting the job I have today. I signed up for ACP my final semester of college looking for someone who could help guide me not only through the job hunting process, but also early career development, and with making intelligent personal decisions. Rob and I were paired due to his previous experience working in the alcohol distribution industry while I was searching for work in beer sales. He was an important resource for me during my last semester at college providing me with advice on interview skills, my resume, and different job opportunities. With his help and support I was able to analyze job offers, be prepared for interviews, and finally select the best option available.
As I now begin my career in the corporate world, our discussions have switched from job hunting concerns to matters of personal finance and career aspirations. No matter the topic, I know I can count on Rob each month to hear me out and help me develop a plan to achieve my goals. Because of his excellent guidance I have recommended ACP to several of my student veteran friends who are in a similar place as myself. His efforts and time spent mentoring me are vital to ACP's mission of helping veterans achieve success in the civilian world and I greatly appreciate it.
- Andrew P., U.S. Navy, Michigan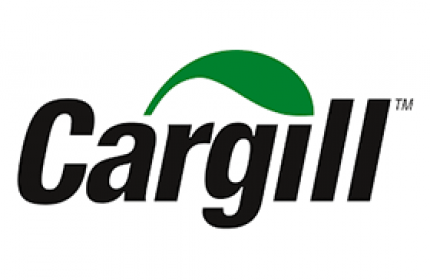 ACP congratulates:
Tim Heinemann - Minnesota
Sarah Jelken - Minnesota
Elizabeth Kokesh - Minnesota 
I enthusiastically nominate Tim Heinemann for ACP's Mentor of the Month. Tim and I began working together five months ago as I prepared to separate from the Army after twenty-nine years of service. I enjoyed a successful military career, but I remained apprehensive about finding a job. Tim's calming voice and perspective relieved my anxiety and allowed me to approach my transition more confidently.   
I didn't need a résumé during my time in the military; I had no concept of how to write one to accurately reflect the value of my unique skill set. Tim used his expert industry knowledge and experience to help me highlight specific skills that are most beneficial to prospective employers, which allowed me to develop a strong résumé.
I've gained tremendous confidence by working with Tim. Halfway through our mentoring relationship, I started to focus on writing business plans instead of résumés. Tim didn't flinch. He remained a tremendous supporter and advocate when I told him I'd decided to start a small business. True to form, and demonstrating tremendous flexibility, Tim shared his ideas about where I might seek business opportunities and how I may want to market my business. Although I'd always dreamed of being an entrepreneur, I certainly would not have had the confidence to pursue this dream without the support of wonderful people like Tim.
In the short time I've worked with him, Tim has helped replace my anxiety with confidence. I am very grateful to have him as a mentor and as a friend, and I look forward to working with Tim for many years to come. He is a very valuable asset to the ACP Mentorship Program.
- Donald S., U.S. Army, Virginia
I would like to nominate Sarah Jelken for ACP's Mentor of the Month. As a lot of veterans do, I struggled with finding my purpose in the corporate world as I transitioned. I felt a little lost stepping into a new environment where things were not as structured and there was no clear path. Sarah helped me transition between corporate jobs and assisted in finding what matters to me most. Whenever I was feeling unsure about my career path, it was comforting that I could talk with Sarah and receive her candid feedback. Having someone to talk with who was willing to listen and provide meaningful insight was instrumental.
I am grateful to Sarah for our yearlong mentorship. Even though we had a "closing" call, she is still someone I plan on reaching out to in the future. Thank you, Sarah and ACP!
- Matt S., U.S. Army (Ret.), Georgia
I would like to nominate Liz Kokesh for ACP's Mentor of the Month. We began working together about a year ago, after I had separated from the Air Force and started a job as an auto glass quality inspector. I was relatively inexperienced in the auto industry at the time, but Liz's wealth of professional wisdom from Cargill helped propel me in my path to become an engineer in the manufacturing industry.
Without Liz's guidance and insight, I do not know where I would be today. Liz has helped with my résumé by providing me with not only her own input but also with the input of other professionals in her network. Additionally, she has helped with interviewing techniques and building both my network and my confidence. Most importantly, Liz was my sounding board, and she offered her moral and spiritual support. There have been times when I was extremely frustrated and upset about my job stress, and Liz was there to listen to my rants and complaints. In November 2017, Liz and I had the chance to meet in Cleveland for a nice meal together. I couldn't think of a better Mentor than Liz, and it was ACP that brought us together
- Chi "Micah" S., U.S. Air Force, Ohio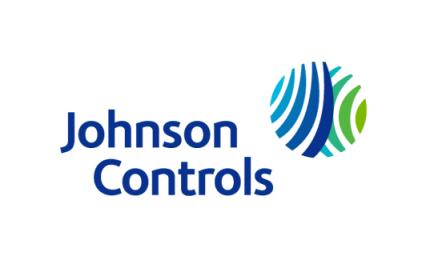 ACP congratulates:
Teresa Hutton - Wisconsin
Justin Patrick - Wisconsin
I would like to nominate Teresa Hutton for ACP's Mentor of the Month. We began working together about six months ago when I had suffered a great loss that left me devastated to a degree that I had forgotten my worth. In turn, I lost my passion and North Star. 
Without Teresa's encouragement and patience as I processed through the steps to find my new North Star, I would still be struggling to find my way. Without her empathy, kindness, and guidance, I would still be questioning my value.
Teresa has been my greatest single advocate throughout the last few months of redesigning my life. In a short time period, she went from being a stranger to a mentor to an advocate, and she is now a member of my tribe and someone who I couldn't possibly envision my journey without. Thank you ACP for bringing me together with such a giving and authentic leader. 
- Crystal W., U.S. Air Force, Texas
I would like to nominate Justin Patrick for ACP's Mentor of the Month. Justin and I initially connected when I was only a few months away from separating from the Navy. I had a plan, but I had no one to talk with to make sure I was progressing through my transition as intelligently as possible. Justin reviewed my resume, and he gave me advice on interview techniques and how to best present myself to a potential future employer.
After accepting a position with my current company, Justin served as a professional development mentor. We discussed how to make a great impression when first starting in a role, and he shared what he looks for in new employees and teammates at his company. Justin provided sage advice and guidance on how to best ingratiate myself into my new company's workplace structure. We discussed the importance of joining cross-functional teams to learn about all aspects of a company to better understand the big picture.
Justin was absolutely instrumental in my successes. He's a highly motivated individual; he has served as encouragement to me to keep pressing in my career, even when I'm unsure of the next step. He's a high-performing individual who is no doubt in the very top tier of ACP mentors.
- Patrick B., U.S. Navy, Maryland