Mentor of the Month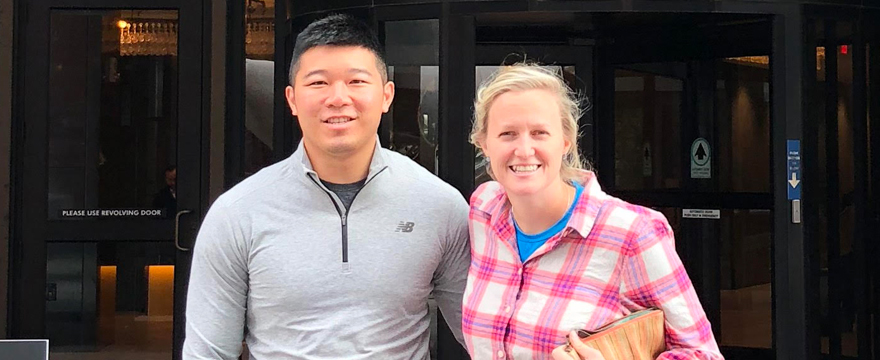 ACP celebrates the outstanding work of individual Mentors through the Mentor of the Month contest. Veteran Protégés submit nominations for their Mentors throughout the year, and ACP staff selects 1-3 Mentors each month who have made a significant impact on their Protégés' career transitions. To commemorate the winners, each selected Mentor is featured on ACP's website and both Mentor and Protégé receive an ACP memento as a token of our appreciation for their commitment and hard work.
If you are a Protégé and would like to recognize the exceptional work of your Mentor, please send a paragraph explaining how your Mentor has had a positive impact on you. All submissions can be emailed to motm@acp-usa.org. Please note that ACP reserves the right to post all nominations on its website.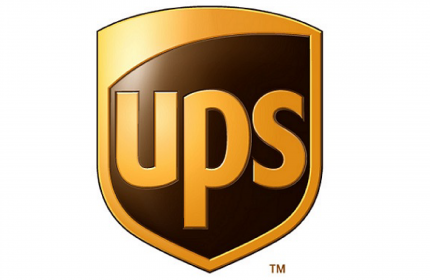 ACP congratulates:
Jacqueline Smyth - Georgia
Nicholas Neisen - New York                                                                                   
I would like to nominate Jacqueline Smyth for ACP's Mentor of the Month. Jacquie has been my mentor for just under a year and has been pivotal in my transition from the Navy. I built a portfolio of experience throughout my Naval career and required assistance translating military success into a professional understanding, and Jacquie was there to guide me through every detail.
Our first conversation lasted well over an hour, just as we got to know one another personally and professionally. Her sense of motivation and interpersonal skills stood out immediately, and I knew that the ACP program coordinators had selected the best mentor for me as I transitioned into a career outside of the Navy. I had all of the "meat and potatoes" to fill up a resume and cover letter with ease, but I did not know how to engineer it into the "machine" that it is today. Jacquie reviewed and critiqued it. Then she reviewed and critiqued it some more. She ensured that I understood how to best describe my experiences and got me talking about my skills and abilities, which unknowingly prepared me for our interview practices later in the mentorship. I had several promising interviews lined up during this time, and she gave me the tools and confidence to execute them with ease. Jacquie has been my motivation and my beacon for success and professionalism as I transitioned.
I am currently working as a Logistics Account Manager, and Jacquie was key in preparing me for my new career. Her generous encouragement and endless information will forever be engraved into my memories of my Navy and civilian careers. I proudly thank Jacquie for her service to the military and for helping me through this process.
- David J., U.S. Navy, Indiana
I would like to nominate Nicholas Neisen for ACP's Mentor of the Month. Nick has devoted countless hours — well above the minimum required for the program. He has been supportive throughout this mentorship, never short of great ideas, and has helped me to hold myself accountable to define and meet my career goals and objectives.
Nick and I were first introduced in September 2018, when for the first time in my life I felt like I was lacking a clear career vision and direction. I didn't know what my next steps were with setting career goals and was having difficulty prioritizing and determining where my time would be best spent.  During our initial call, I felt like I was all over the place and was wondering how anyone could possibly help me sort through my thoughts to clarify what it was that I needed to do to develop a plan. But Nick knew exactly what to do. He began by offering a few suggestions of where I could get started and, from that point forward, he kept me focused and on task. 
No matter what I was working on, what networking event I had recently attended, what book/assessment I had recently finished, or what career related challenges I was having, Nick listened. He provided honest feedback, gave sound advice from all sides of the equation, is famous for saying, "This all sounds great, but have you thought about this?," had a solid grasp on what needed to happen next, and always made it a point to reassure me that he was my biggest advocate.
Nick, thank you so much for volunteering your time to this program, sharing your experience, providing guidance, and all that you have done to help me take the appropriate steps to advance my career. You not only saved me time by keeping me on point; you provided best practices from which to work from, built my confidence in terms of realizing my value, and helped me learn the process of how to define and set my career goals and objectives. You have helped prepare me professionally for the next stage of my career and any challenges that may lie ahead. I hope that in the future I am fortunate enough to become a mentor of your caliber, as you have set a high bar from which to work from. 
Further, thank you to Nick's family and employer (UPS) for the time he took away to assist me. He really made a positive difference in my professional and personal life. Thank you ACP and ACP staff (most notably Lauren) for creating and maintaining this valuable program, sharing your resources, and providing assistance throughout this journey. Every veteran should take full advantage of this valuable program.
- Brad H., U.S. Air Force, Maryland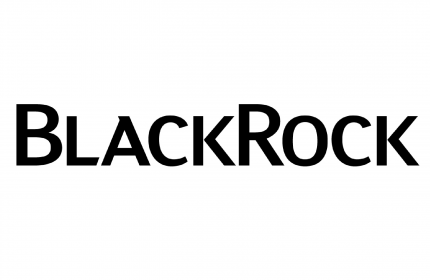 ACP congratulates:
Paula Doroff - Minnesota
Brian D' Anna - New York
I would like to nominate Paula Doroff for ACP's Mentor of the Month. Paula has been instrumental in my transition and has helped me shift from a military perspective to a corporate one. One of the most troubling things that I have had issues with is the interviewing process. Paula has not only given her thoughts and perspectives on the topic, but she also enlisted one of her contacts in the industry to help guide me as well. This allowed for me to receive a comprehensive overview of the interview process from multiple perspectives.
Paula has also helped guide me as I decide what to pursue once I finish graduate school. When I began working with Paula, I was so confused about the different positions and job areas within the financial services industry. Paula was very knowledgeable when I asked about each of the various job functions, and it helped me decide what to pursue when I graduate.
With Paula as my Mentor, I now feel more confident as I look for employment in the financial services industry. I know that whenever I have a question about the process, Paula is just a phone call, text, or email away. I am truly grateful that we connected as Mentor and Protégé. I could not have asked for a better mentor to guide me down this path as I strive for a successful, rewarding career.
- Eric C., U.S. Air Force, Virginia
I would like to nominate Brian D'Anna for ACP's Mentor of the Month.  We began working together near the end of 2018, as I was finishing up my Bachelor's degree in Finance at Pace University. At the time, I was nervous about what steps I should take next; but with Brian's guidance, he has helped me establish a course that was best for me, including beginning my journey toward my MBA and enrolling in a field study class in China.
Brian has also helped me tremendously with improving my resume(s). With Brian's years of expertise, he has helped me to fine-tune my resume to be geared more toward each specific position that I apply for. He also plays an excellent devil's advocate when we have our conversations and whenever I am looking for guidance. By doing that, he helps me to realize my actual hopes for my future, instead of just inferring his own.
Brian is, and has been, a phenomenal Mentor, and I don't know that I would be where I am today without his assistance. Coming from a military and para-military background straight into the corporate world is very frightening, but with Brian's help and knowledge, he has made the transition much easier. I could not have asked for a better mentor than Brian. He has a plethora of information after his years in the business, and he only wants what is best for his Protégé. I am very thankful for ACP, Robert Rahni, and Brian D'Anna for everything that they have done in bringing us together. 
- Dwayne H., U.S. Air Force, New York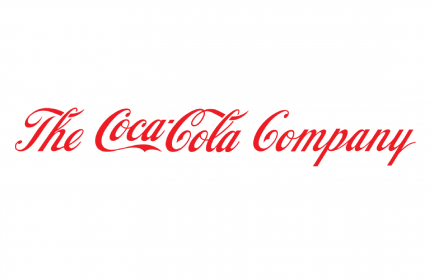 ACP congratulates:
Aaron Fontinel — Florida
Julie Patterson — California
I would like to enthusiastically nominate Aaron Fontinel for ACP's Mentor of the Month! Aaron has been an amazing Mentor to me, has gone above and beyond, and is richly deserving of being recognized.
In the last six months, Aaron and I have been in regular contact, and he has been extremely helpful, influential, and a wonderful sounding board for all of my questions and ideas. I have found the transition from military to civilian to be a very challenging one, and Aaron came into my life at the exact moment I needed him. Before meeting Aaron, I was constantly thinking, "If only I could just pick up the phone, and ask someone this question!" He is always very quick to respond and also provides follow-up information and resources after our phone calls. His input with resumes, interview preparation, budgeting, and small business questions has been especially beneficial.
Aaron's positive spirit and encouragement has also been of tremendous help to me. Whenever I feel stuck, he adds much-needed perspective and positive energy to the equation. Aaron could be doing many things both personally and professionally in his retirement, but the fact that he devotes so much time and energy to volunteering as a Mentor speaks volumes about his character. He is very generous with his time, and I can tell he truly cares about my success. I look forward to the next six months with Aaron, as well as the day I can meet him in person. Lastly, I would also like to thank ACP for making this mentorship with Aaron possible and for taking time to regularly check on my progress.
- John L., U.S. Marine Corps, Texas
I would like to nominate Julie Patterson for ACP's Mentor of the Month. I reached out to ACP after I had already transitioned out of the Army, in desperation really. I was feeling out of place in the civilian workforce, and I did not know where I fit into my new identity outside of the Army.
When I initially contacted Julie, we immediately hit it off, and we now joke about feeling as if we have known each other for years. From our first email interactions and phone calls, Julie reassured me of my worth in the civilian workplace and made me feel confident that I could achieve career goals outside of the Army. The guidance that Julie has given me over the past six months is truly invaluable.
Julie has helped me re-focus my resume and has encouraged me to take a good, hard look at what I want to do with my career. She has also given me great advice in terms of my work/life balance — I truly look to her for advice in so many areas! She has become a huge part of my life, and whenever I think about my transition out of the Army, I have such fond memories of Julie stepping up to help me, reassure me, and guide me.
I am so thankful and forever grateful to Julie, this program, and other volunteer Mentors who step up to help veterans like myself! I wish all service members and veterans knew about this program!
- Jeanette L., U.S. Army, Tennessee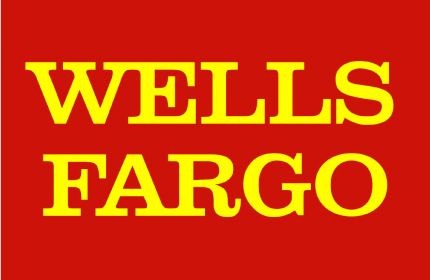 ACP congratulates:
Eric Fussenegger – Pennsylvania
Kathy Paterno - Iowa
I would like to nominate Eric Fussenegger for ACP's Mentor of the Month. Eric has been my Mentor for about eleven months now. I relied heavily on Eric during my transition from the Army after 21 years of active service. He was there every step of the way as I prepared for the transition, began pursuing employment opportunities, and after the transition as I went through the hiring and onboarding process with a new employer.
I entered the mentorship very nervous and anxious about the changes that come with an exit from the military to civilian employment. From the very first time that we spoke, Eric offered sound advice on the job search techniques and helped me map out a strategy for an approach to seeking opportunities. I also struggled with deciding the career path that I wanted to pursue when I left the military and Eric was able to help me focus my efforts and determine the path to take.
The guidance and mentorship that Eric gave me during my transition were invaluable. He enthusiastically shared his personal experiences in the corporate world and helped me navigate the daunting task of seeking employment for the first time in twenty-plus years. Eric also introduced me to Veteran advocates at his company which added an even greater perspective. More than anything, Eric really helped to boost my confidence as I went through the transition and I know that it would have been much more difficult without him. As I began my first job post-military, I could still lean on Eric for advice for any questions that I had related to the civilian sector. Eric truly has a passion for helping fellow Veterans and I couldn't have asked for a better Mentor. 
- Stephen R., U.S. Army, Virginia
I would like to nominate Kathy Paterno for ACP's Mentor of the Month. We began working together 10 months ago when I was roughly two years from separating from the Marine Corps. Looking to explore the opportunities in and demands posed by the corporate sphere, I had an idea about the type of work I wanted to do after 10 years of active duty service, but was anxious about how to best market my skills and experience for those positions.

Kathy has graciously opened her network within her company and through her interactions over the years to find the people best positioned to answer questions about the work they do and companies they work for. In addition, she has provided me a rare level of mentorship in my personal journey to determine what is most important to me as I begin my transition into the civilian workforce. Whether it is discussing potential interview questions, going through my resume with an HR lens, or looking at what positions best connect my skills and experience with my personal interests, she has helped me to develop a realistic idea of what my options may be outside of the Marine Corps. Kathy has been a blessing in assuaging my fears as I head towards the next chapter in my career.
I'm thankful there are professionals who are willing to devote their time to helping veterans and organizations like ACP that serve as the broker to connect and provide useful resources for them.
- Andrew I., U.S. Marine Corps, Maryland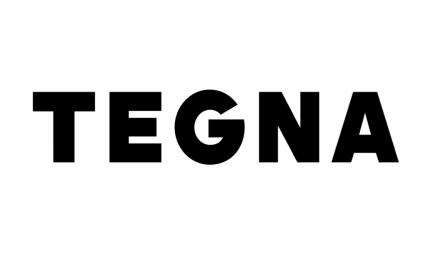 ACP congratulates:
Darcy Gurganous – Virginia
Kristina Miller – Colorado
Tim Ryan – Texas
I would like to nominate Darcy Gurganous for ACP's Mentor of the Month. We began working together about ten months ago when I was preparing to separate from the Marine Corps after twenty years of active duty service. I was unsure of the direction I would take and was looking for someone to discuss the challenges of my upcoming transition. Despite not ever being in the military herself, Darcy had taken the time to speak with other Veterans and knew some of the challenges I would be facing before I knew to ask about them. She provided a great view of the current job market, what employers are looking for, and how to craft cover letters and résumés as I began my search.
Her experience in recruiting and interviewing was very helpful as I started interviewing for my next career. I jumped from one career area to another a couple times during the process, but Darcy helped me to think about why I was going a certain way and what I really enjoyed doing. Most importantly, Darcy was my sounding board and offered her ear and experience to assist me in narrowing down a direction, which I sorely needed. I hope to meet Darcy in-person in the near future and thank her for the time and attention she took away from her personal and professional life to help my transition go more smoothly. I know that there is a whole network of fantastic Mentors helping other veterans in their transition, but I think Darcy was truly a great fit for me and would be for many others in the future. 
- Doug T., U.S. Marine Corps, North Carolina
I would like to nominate Kristina Miller for ACP's Mentor of the Month. I first started working with Kristina about five months ago when I began the transition process from active duty service. One of my colleagues recommended ACP, and it has proven to be one of the best and most valuable resources to this day. The level of detail in which the program uses for selecting mentors made all of the difference for me.
Throughout my transition process, I ran into many obstacles, many of which were unexpected. Consequently, I experienced the whole gamut of emotions in dealing with said challenges. However, once I started working with Kristina as my Mentor, many of those challenges dissipated. Kristina has helped me with everything from interviewing tips to networking advice. Above all, she helped me translate my military skills into a language that resonated with the civilian workplace.
Kristina was always available with sound advice no matter how menial the topic. This, coupled with her unique perspective, allowed me to truly gain an understanding of the corporate world. Kristina has been instrumental in the progress I've made. Without her, I wouldn't have secured the fellowship I sought out. Having her as my Mentor has opened a lot of doors as well as provided me with opportunities that I never thought possible. Every time we talk, I make sure I let her know how grateful I am. Kristina is hands down a phenomenal human being and a rock star of a Mentor. I'm truly appreciative to ACP for making this whole experience possible.
- Jounita M, U.S. Army, Virginia
I would like to nominate Tim Ryan for ACP's Mentor of the Month. I connected with Tim through ACP following my retirement from the US Army. Exploring a new career beyond military service brought both excitement and anxiety, and I was uncertain how to navigate all the challenges that come with the transition. Fortunately, ACP's mentorship program has allowed me to connect with a subject matter expert like Tim, who has provided excellent guidance and support while I continue my education in media production at Boise State University.
Tim has shared personal experiences, professional advice, and given feedback on projects I have completed for coursework. His perspectives on the inner workings of the broadcast news industry allowed me to develop a better appreciation of the material covered in class. Tim is an endless source of encouragement and knowledge, a professional role model, and a valued friend. I am always eager to begin our discussions and excited to continue my academic pursuits when our calls end. Tim's mentorship has produced more for me than academic or professional gains; it has challenged me to grow personally, beyond what I had thought achievable after military service. I am grateful to ACP for the opportunity to work with such a professional as Tim Ryan, and I cannot overstate the value of this program to transitioning veterans.
- Patrick K., U.S. Army, Idaho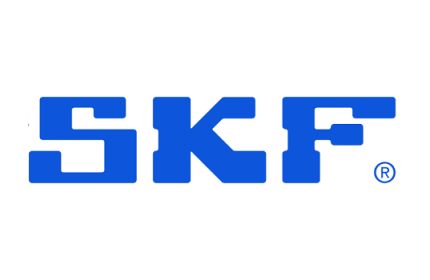 ACP congratulates:
Kathleen Delao - Michigan
Kevin Kwapis - Michigan
I would like to nominate Kathy Delao as ACP's Mentor of the Month. Kathy and I began our mentoring relationship back in February of 2018 as I was beginning my final six months in the Air Force. During that time, I was extremely uncertain as to what route to pursue in my post-Air Force career. Kathy was a wonderful sounding board and Mentor during this time. She helped me think through my priorities, interests, and long-term goals and develop a cohesive strategy for exploring and gathering information on potential areas where I could be happy and successful after the Air Force. 
Kathy's personal experience in both the academic world and industry as an engineer helped me greatly in gauging which profession would be most suited for me, and when I had questions about professional paths that she did not have experience in, she found individuals within her network who could speak to me in depth about them so that I could develop a better understanding if they were good fits for me. Through our discussions, I was able to develop more clarity in my job-search, and when I began the interview process for jobs, Kathy was extremely useful in helping me develop an interview strategy and prepare for potential questions that I may get asked. Her coaching during the interview process aided me greatly in the job that I ultimately got.
Overall, Kathy has been an invaluable Mentor. While her networking and interview coaching were valuable, what I most gained from our discussions was someone who was easy to talk to and could provide perspective on my transition that I could not find while immersed in a period of dramatic change in my life, and she continues to provide that perspective as I continue to work through difficulties in my transition even having started a new career. 
- John M., U.S. Air Force, Virginia
I would like to nominate Kevin Kwapis for ACP's Mentor of the Month. While I was admittedly hesitant and skeptical of what kind of value this program would have when we began, I can unequivocally say that Kevin has proven to be an absolutely invaluable asset as I transitioned back into the civilian workforce after 22 years of service in the U.S. Navy.
From the first time we spoke, Kevin made himself readily available, approachable, and easy to talk to. While Kevin has decades of experience in the corporate finance and senior management realm, he also possesses a refreshing amount of sincerity, kindness and humility that is too often absent in today's corporate landscape.
From helping me tweak and perfect resumes, to setting realistic employment goals, to setting milestones and roadmaps for how to achieve them, Kevin has been there every step of the way. He has not only helped me decipher today's corporate lingo and navigate the treacherous waters of transition, but he has also shown me that corporate success is not synonymous with "cutthroat". I can hold onto my military-learned values of kindness, respect, empathy, etc. and still be highly successful.
Thank you, Kevin, for a wonderful mentor/protégé relationship. I would most certainly not be enjoying the early transitional success I have without someone like you in my corner.
- Christopher C., U.S. Navy, Georgia