Sergeant Major (Ret.) Michael Quinn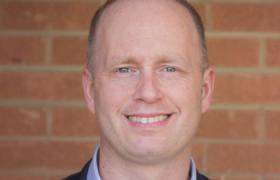 Director of Workforce Management & Veteran Programs
A prominent voice on the military to civilian transition, Sergeant Major (Ret.) Michael Quinn led our nation's Soldiers for more than 24 years and has an incredible passion for giving back to the veteran community. While planning for his own retirement from the U.S. Army in 2017, Michael immediately recognized the challenges returning veterans face in finding meaningful careers and resolved to make a difference. Through interaction with industry leaders, educational posts on LinkedIn, teaching workshops on military installations, personal mentoring and advising the Army on the transition assistance program, Michael has impacted the lives of over 100,000 Veterans.
In his last military assignment at the U.S. Army Intelligence and Security Command (INSCOM), Michael managed the operations, training, and professional development of more than 17,000 personnel in 45 countries. Along with tours in Iraq, Afghanistan, Bosnia, the Philippines and Korea, Michael served as Director of Security for the White House Communications Agency and as the Army Senior Enlisted Advisor for the Defense Intelligence Agency.
Michael resides in Northern Virginia and is currently the Director of Workforce Management & Veteran Programs for ProSphere, a Federal IT company located in Alexandria, VA.