Sergeant Major (Ret.) Michael Quinn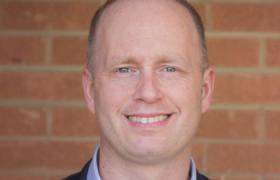 Senior Manager People Advisory Services, Ernst & Young
Chief Executive Officer, HireMilitary
A prominent voice on the military to civilian transition, Sergeant Major (Ret.) Michael Quinn led our Nation's Soldiers for more than 24 years and has an incredible passion for giving back to the Veteran community. While planning for his own retirement from the U.S. Army in 2017, Michael immediately recognized the challenges returning Veterans face in finding meaningful careers and resolved to make a difference. Through interaction with industry leaders, educational posts on LinkedIn, teaching workshops on military installations, personal mentoring and advising the Army on the transition assistance program, Michael has positively impacted the lives of over 100,000 Veterans.
A 2x LinkedIn Top Voice currently recognized as the #2 Top Voice in the world (700M+ people) on Job Searches & Careers, Michael's posts on LinkedIn garner more than 1.1M unique views every month. Aside from instructing over 50 in-depth workshops this past year, Michael helped the US Army Sergeants Major Academy develop a transition curriculum and instructs Army, Navy, Air Force Reserve & Marine Corps transitioning General/Flag Officers on personal branding and LinkedIn as a part of their service transition courses.
Michael resides in Northern Virginia with his wife, Natalija, and two children (Emi & Asher). He is a Senior Manager in People Advisory Services for EY and the CEO of HireMilitary, a company that connects service members with opportunity through the DoD Skillbridge Program.