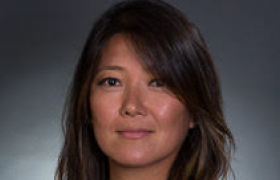 Chief Administrative Officer of the Private Credit & Equity at Morgan Stanley
Judy Choi is the Chief Administrative Officer of the Private Credit & Equity division within Morgan Stanley Investment Management, a global asset manager with $480Bn of AUM delivering innovative investment solutions across public and private markets worldwide. During her tenure at Morgan Stanley, Judy has held various management roles across the firm in both revenue and non-revenue areas including the Investment Banking Division as well as Information Technology, previously serving as the Chief Operating Officer of the firm's Technology and Information Risk division. She has over 19 years of experience in the areas of financial, organizational, risk, change, and program management.    
Judy received a B.A from Hunter College and M.B.As from Columbia Business School and London Business School. She is a member of a number of organizations including the Women's Bond Club and 100 Women in Finance and recently served as a Board Member for Mark DeGarmo Dance. She currently serves on the Board of Directors for VillageCare, a not-for-profit health organization that has provided community and residential health care services to individuals residing within New York City for over 40 years.