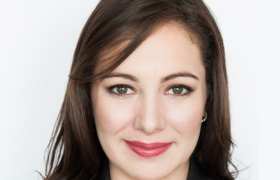 Laura Kaufmann is the Director of Licensed Sales for CAA-GBG Global Brand Management Group, a division of the Global Brands Group and the world's largest brand extension agency. She is responsible for running the North American licensed programs for The Hershey Company, Jelly Belly and Kodak. Additionally, she drives strategy and new business development for clients such as DwellStudio, Bob Marley, Anheuser-Busch, Jeep-Chrysler, The Cheesecake Factory and Habitat for Humanity.
Prior to beginning at CAA-BGB Global Brand Management Group, Laura oversaw experiential licensing categories and related merchandising for Nickelodeon, spanning over 15 regions. Laura began her career in the general management of Broadway, Off Broadway and National Touring productions, working on the acclaimed productions of "The Glass Menagerie" starring Jessica Lange and Christian Slater, and "Master Harold and the Boys" starring Danny Glover.                                                                                                                                                                           
Laura is a global business development and licensing executive with over 15 years experience developing major entertainment and consumer brands. She has proven success in growing revenue for multiple lines of businesses across a collection of global powerhouse brands and demonstrates excellence in building emotionally compelling brand partnerships that create new revenue streams.      
Her philanthropic leadership includes her service as a Mentor and Citizen's Roundtable member of American Corporate Partners, as a Project and Team Leader for NY Cares, and as a member of the Engagement Council at Interlochen Center for the Arts, where she is a proud alumnus. Previously, she has served as Chief Strategy Officer for Children's Media Association and as a member of the Interlochen Alumni Organization Council. She also donates her time with God's Love We Deliver and The Good Dog Foundation, and previously served as Events Chair of Operation Fairy Dust. Laura holds a BA from New York University.