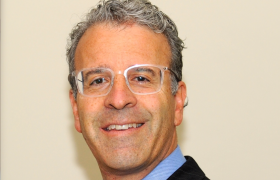 Mr. Kupferberg is a senior analyst specializing in the energy and power industries. He is currently the Director of Research and Chief Operating Officer for Trilogy Capital, where he joined in 2004. Trilogy is an event-driven credit hedge fund founded in 2001 and has an annualized return from inception to date of approximately 9.0%, net of fees and expenses.
Mr. Kupferberg has played a leading role in dozens of restructurings, and has served on many creditors' committees over the course of his career. He is often quoted in the Wall Street Journal, Bloomberg and other industry publications in connection with major restructurings and was recently featured in Barron's 2016 Energy Roundtable.
He has played leading roles in the restructurings of various distressed situations for Trilogy, and recently participated on the First Lien Steering Committee on behalf of Trilogy in connection with the debt/equity conversion of Arch Coal. He also played leading roles in the bankruptcy and restructuring of Tousa, a residential home builder, Kerzner International, the owner of the Atlantis Hotel in the Bahamas and Caesars, an international gaming company including in that case leading a lawsuit on behalf of unsecured creditors for violations under the Trust Indenture Act of 1934.
Before joining Trilogy, from 2001-2003, he was a Managing Director of Greenwich Power, a private equity firm focused on the power and energy industries. From 1988 to 2001, Mr. Kupferberg was a Principal in Morgan Stanley's Investment Banking Department, specializing in mergers and acquisitions and financings for energy and power companies. Mr. Kupferberg was a founding member of Morgan Stanley's Project Finance Department and was responsible for structuring and placing more than $5 billion of project finance securities in the capital markets. Prior to joining Morgan Stanley, he was an Associate in the Project and Lease Finance Group at Kidder Peabody from 1984-1988.
Mr. Kupferberg is a Board Member of Dogwood Energy LLC, an independent power company that owns a natural gas-fired merchant power plant located in Missouri. Mr. Kupferberg graduated from Yale University in 1984 with a BA in Economics and Electrical Engineering. Mr. Kupferberg is married with two children and lives in Larchmont, NY. His older son recently graduated from the 5-year Johns Hopkins SAIS Program with a MA in International Relations, and his younger son is a junior at Union College.