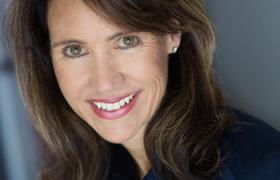 Terri was one of the first female Managing Directors in Merrill Lynch & Co.'s investment banking department as well as one of the founders of the private equity institutional fundraising business. She had responsibility for sourcing, structuring, managing and executing equity placements in buyout, venture, international, high yield, distressed security and real estate funds as well as in private companies. Terri secured equity commitments from United States, European, Middle Eastern, Latin American and Asian investors. During her tenure, Terri developed and managed the real estate private equity placement business into the largest of its kind in the industry and developed the Latin American equity placement business for Merrill Lynch.
More recently, Terri founded Summit Leadership Advisors to help companies create cultural change to retain, attract, and advance women and diversity professionals. She has advised Goldman Sachs, Credit Suisse, Sallie Mae, Silicon Valley Bank, First Solar, JDA Software and Association for Talent Development, among other organizations,  on leadership and diversity issues.
Terri wrote the Amazon #1 Bestseller, Learn, Work, Lead: Things Your Mentor Won't Tell You and earned London's Financial Times' "Reader's Favourite Books of 2014". She has published articles in Forbes, Newsweek, Huffington Post, Business Insider and The Muse and given keynote talks and presentations to corporations, universities and business groups.
Terri is a graduate of Smith College and earned her MBA from The Tuck School at Dartmouth College. She sits on the Board of Code Maine and is an Executive in Residence at The W.P. Carey School of Business at ASU.