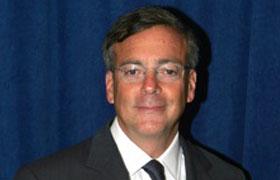 Mr. Goodfriend is Founder and Chairman of American Corporate Partners. ACP is a nationwide mentoring program dedicated to helping veterans transition from the armed services to private enterprise through career counseling and networking with professionals from some of America's finest corporations (www.acp-usa.org).
Prior to starting ACP, Mr. Goodfriend spent more than 24 years as an investment banker mostly at Merrill Lynch and Credit Suisse. Mr. Goodfriend was promoted to Managing Director in the investment banking division of Merrill Lynch in 1996 and has represented a number of the largest companies in the United States including General Electric, IBM and PepsiCo. He retired from Credit Suisse in 2007.
Mr. Goodfriend was born and raised in New York City. He received a BA in Economics from The Johns Hopkins University and a MBA from the Columbia University Graduate School of Business. In addition to his role with American Corporate Partners, Mr. Goodfriend serves as Vice Chair of Student Sponsor Partners, an educational organization based in New York City.
He and his wife, Amy, reside in Connecticut and have three children.