Lt. General (Ret.) Charles W. Hooper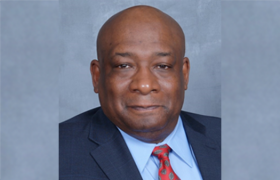 Lieutenant General Hooper (Ret.) has held senior level military-political positions around the world during a 41-year military career.  He has recently joined the Cohen Group as Senior Counselor. He most recently served as the Director of the Defense Security Cooperation Agency (DSCA). In this role, he led the agency responsible for the sale of all US weapons, military equipment, support services, and training packages to foreign governments, which included oversight of 20,000 people globally and over $50 billion in annual sales.
Prior to his role at DSCA, Lieutenant General Hooper served as the Senior US Defense Official/US Defense Attaché and Chief of the Office of Military Cooperation at US Embassy Cairo. He has also served as the Director of Strategy, Plans, and Programs at US Africa Command and Deputy Director for Strategic Planning and Policy at US Indo-Pacific Command.
Lieutenant General Hooper spent much of his career focused on US policy in the Indo-Pacific region, and specifically on the US-China bilateral relationship. He completed two attaché assignments in Beijing, including as US Defense Attaché to China, serving for a total of seven years in China. He also served as the Senior Country Director for China, Taiwan, and Mongolia Policy in the Office of the Secretary of Defense, in addition to teaching Chinese foreign policy to rising US military leaders at the Naval Postgraduate School. In 1975, Lieutenant General Hooper was one of the first few West Point cadets selected to study the Mandarin dialect of the Chinese language, which he still speaks fluently. He also speaks Arabic.
A native of Willingboro, New Jersey, Lieutenant General Hooper is a graduate of the United States Military Academy at West Point and holds a Master of Public Administration degree from Harvard University's John F. Kennedy School of Government. He is also a graduate of the US Army War College and the UK Ministry of Defense Chinese Language School, Hong Kong.
In addition to his work with The Cohen Group, Lieutenant General Hooper is affiliated with the National Bureau of Asian Research, the Carnegie Endowment for International Peace, and the Council on Foreign Relations. He is also a Senior Fellow at the Belfer Center for Science and International Affairs at the Harvard University Kennedy School of Government, and he serves on the Board of Directors of UL Inc. and the Board of Trustees of The National WWII Museum in New Orleans.