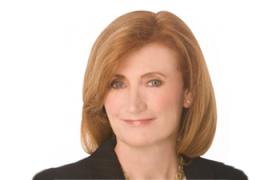 Vice Chairman and Managing Principal at Deloitte LLP
Cathleen Benko is Vice Chairman and Managing Principal, Deloitte LLP. Cathy serves dual roles as Deloitte Consulting's talent game-changer and lead advisory partner for several top-tier clients, and recently stepped down as leader of Deloitte's corporate citizenship agenda. These roles tap into skills honed in prior positions including chief talent officer (CHRO), global e-Business leader, high technology industry sector leader, managing principal of brand, communications and digital, lead client service partner, and national managing director of Deloitte's award-winning Women's Initiative.
She is a U.S. patent-holder, best-selling author and renowned authority on the changing world of work. Her signature corporate lattice™ framework is internationally recognized as a model for how careers are built, work gets done, and organizational collaboration is fostered in the 21st century.
Cathy has received numerous distinctions including Consulting Magazine's "25 Most Influential Consultants" and "Frontline Leader" recognitions, and its inaugural "Leadership Achievement Award" for Women Leaders in Consulting. She has also been honored by the Women in Technology International (WITI) and the San Francisco Business Times, which inducted her into its Forever Influential Honor Roll. Cathy serves as a member of Catalyst's Board of Advisors and Harvard Business School's Alumni Board of Directors and Executive Committee/NC, and is chair of its Advisory Council.