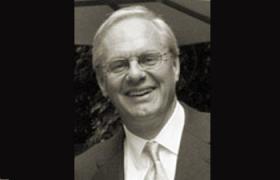 Alain Lebec, a native of Dunkirk in Northern France, grew up in Paris where he graduated from the Ecole Polytechnique with a Diplôme d'Ingénieur. After completing his military service as a Second Lieutenant in the French Army, Mr. Lebec moved to the United States and earned his MBA from Northwestern University's Kellogg School of Management.
Mr. Lebec joined A.G. Becker & Co., a Chicago based investment bank later acquired by Merrill Lynch & Co. in 1984. During his thirty year career at these two firms, Mr. Lebec held various positions including Co-Head of the Mergers and Acquisitions group, Head of the Telecom, Media and Technology investment banking group, and Vice-Chairman, Investment Banking and Chairman and Co-Chief Investment Officer, Merrill Lynch Ventures. 
Since 2003, Mr. Lebec has continued providing financial advisory services to selected corporate clients through his consulting firm, GCX Advisors, LLC, and his membership in Brock Capital Group LLC.
Mr. Lebec is Chairman and co-founder of the READ Alliance. Mr. Lebec is also a member of the Board of Directors of American Corporate Partners. Mr. Lebec is a former member of the Board of Directors of United Way of Greenwich and of the Board of Trustees of Brunswick School, also of Greenwich, CT.