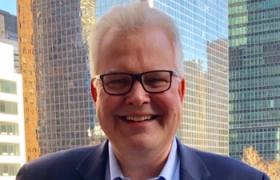 Senior-Level Media Sales Executive
Sam Moser is a senior-level media sales executive with more than 30 years' experience building, developing and directing highly successful sales teams for major cable networks--both established and start-up--in NYC and across regional offices. He most recently served as SVP of National Ad Sales for Fox News Channel and Fox Business Network where he spearheaded sales for the LA, Dallas, Chicago, and Detroit offices which covered agencies and clients across the entire US.  He was a national sales lead presenter, negotiator and sales strategist, serving on the management team which authored the annual upfront sales presentation along with the upfront and scatter sales strategy, where each year FNC and FBN saw significant growth in revenue and advertisers.  Prior to FNC, Sam served as VP/ Ad Sales for Game Show Network, achieving annual double-digit revenue and advertiser growth.
From 1988 to 2001, Sam held progressively higher positions at MTV Networks, starting at MTV as an account executive and quickly moving into management.  As VP of Ad Sales, he was heavily involved in the launch of the Comedy Channel and led VH-1 to its first year of profitability. From there he was promoted to Senior VP of Ad Sales for the unprecedented growth of Nickelodeon, Nick-at-Nite and the successful launch of TV Land, ultimately culminating in sales of more than $840mm.
A graduate of the University of Texas at Dallas, Sam has mentored with ACP since 2008.  He has held several non-profit board positions, including NY Fellowship, James L. West Center for Dementia Care,  TarrantNet, Cru Inner City and is currently a local organizer for Better Angels, an organization which seeks to bring together Red and Blue Americans to create working alliances.
Sam and his wife Cindy have been married since 1981, have two adult daughters and live in New York City.