Deloitte Employees Volunteer on ACP AdvisorNet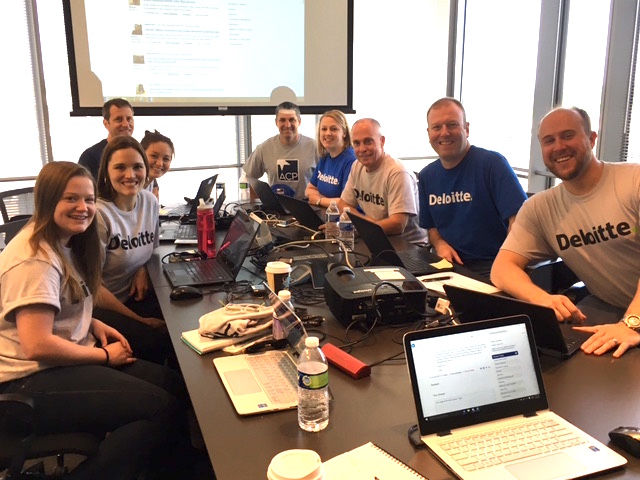 On Friday, June 10, 2016, approximately 30 Deloitte employees from across the country spent the day volunteering on ACP's online question and answer community, ACP AdvisorNet, providing career advice and professional guidance to veterans nationwide. The Deloitte volunteers offered transitioning veterans great suggestions on topics such as the hiring process at a "Big 4" accounting firm, tips for succeeding in the Consulting industry and résumé review. In addition to answering questions in the open forum, many of the Deloitte volunteers made themselves available for one-on-one conversations via ACP AdvisorNet's private messaging feature.  
ACP would like to thank all of the dedicated Deloitte employees who volunteered their time and expertise to support ACP AdvisorNet's veteran community. ACP would also like to extend a special thank you to Kevin Delli Colli and John Wolsborn for planning such an impactful event.