Protégé Spotlight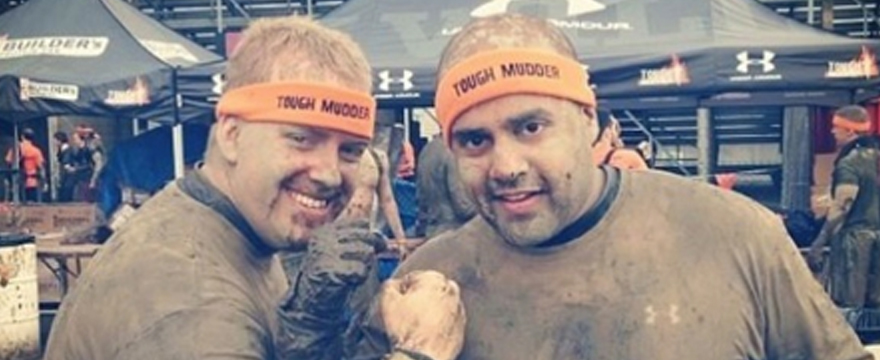 ACP periodically recognizes veterans who have gone above and the beyond the requirements of the Mentoring Program to make the most of their mentorships. 
Mentors nominate their Protégés for this recognition by submitting a brief description detailing their Protégé's efforts and dedication to spotlight@acp-usa.org. Mentors can nominate their Protégés at any point throughout their mentorship and are encouraged to submit nominations as often as they wish. Selected nominations are then featured on our website and social media to celebrate the successes of these motivated veteran Protégés.
Spotlight: Julius Umali, Long Beach, California, U.S. Navy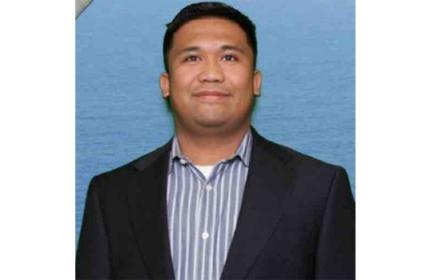 Julius Umali is a former U.S. Navy gas turbine systems technician who graduated from California State University with a B.S. in Mechanical Engineering. While working on his job search, Julius wanted to further his education, so he returned to CSU to obtain his MSME, and he was paired with a recently "minted" Mentor from the Mentor database at ACP.
The ACP Mentoring Handbook suggests that Mentors and Protégés spend considerable time getting to know one another, so I expected it would take several meetings. However, our first meeting lasted two hours. Julius was so easy to talk to that by the end, I felt like we had known each other for several years. He is hard-working, eager to learn and a pleasure to work with.
Julius welcomed the comments and suggestions regarding his resume. He also trusted another Mentor and me to work with him in a variety of simulated interview sessions, though admittedly, he did not need much help with interviewing. He received multiple job offers, but he waited until the right position came along before accepting an offer by NAVAIR in San Diego. I am gratified to have been a part of Julius' transition, and I look forward to seeing him excel in his career.
Mentor: Joe Gentile, Newington, Connecticut, Pratt & Whitney
Spotlight: Kris Singleton, Tucson, Arizona, U.S. Army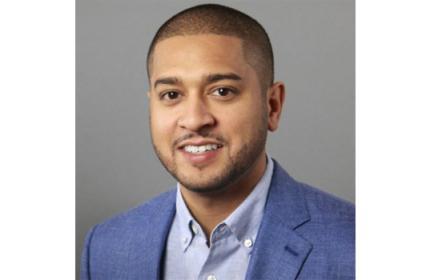 Kris served in the U.S. Army for nine years through 2014 as an intelligence sergeant, specialist and instructor with duties in the United States, Germany, Iraq and Afghanistan. In 2014, Kris transitioned to civilian employment with a Service-Disabled Veteran-Owned Small Business (SDVOSB) specializing in security engineering, electronics and information technology. They do work for private sector and U.S. Government customers in the Department of Defense, Department of State and Department of Justice with projects in the Middle East, Asia and Continental U.S. Kris started out as an individual contributor senior security engineer, but by the next year he found himself moving up to a key executive position as the company's COO, which became his exclusive duty by the end of 2016.
Combat operations in Iraq had directly impacted the company's business in such a way that the original founder was considering closing. Faced with the prospect of needing a new job, Kris stepped up to keep the business alive and growing. It's a very small company, so Kris personally handles program and personnel management for every project, is engaged in customer-facing elements of business development and is the principal coach in the consulting arm of his business. He's doing all of the normal things any small business executive does in the U.S. defense industry involved in classified operations overseas… three years out of the service! So the logical question becomes, "Why did someone as successful as Kris enroll in ACP's Mentoring Program?"
As his Mentor, my short answer is that he realizes "he's been too busy chopping wood to sharpen his axe," and he seeks opportunities to deliberately and thoroughly develop his business experience and credentials based on corporate best practices. Will he one day run his own business or be a successful executive at a major firm? I have little doubt that he will. But he wisely understands that his success thus far is riding on serendipity and instinct more than the fundamental capability he has earned, so he wants to regroup and improve himself so that he can re-launch his career "the right way." Throughout my 30 years of service in the U.S. Navy culminating as a senior officer in command of five units, I have mentored many dozens of enlisted service people and have never experienced such an ideal Protégé.
Mentor: W. Boothe Higgins, Portsmouth, Rhode Island, Raytheon
Spotlight: Cameron Rice, Fort Rucker, Alabama, U.S. Army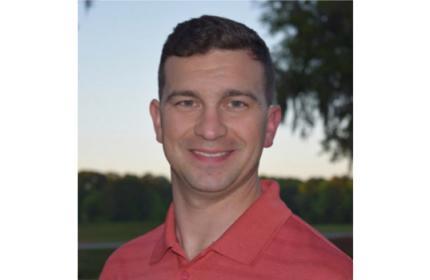 I think of Cam Rice as the embodiment of two things I have come to admire when I meet members of our U.S. Military: discipline and accountability. Since we began our mentorship, Cam has been consistent in his follow-up with me and remained fully committed to the mentoring process despite all of the competing priorities in his life - living in a new city, starting a new career and caring for a new baby.
 
We have met met approximately every six weeks during this mentorship, and without exception Cam was disciplined in his preparation for our discussions and had completed whatever follow-up items we had agreed on from our prior discussions. I will admit that at times I had given him a lot of homework!
 
He has made a very challenging transition into corporate America from his career with the U.S. Army, but I have no doubt that his experiences in the Army will continue to serve him well. Although it was probably not as apparent to him when he first started his transition from the military, I am confident that Cam will begin to recognize just how relevant his Army experiences were to a successful career in corporate America in time. In fact, I can't think of any career choice that an individual like Cam could have made wherein his degree of discipline and accountability would not give him an advantage over his peers. I have enjoyed my time working with Cam and remain honored by the opportunity I've been given through ACP to work with people like him.
Mentor: Greg Martin, Birmingham, Alabama, Bristol-Myers Squibb
Spotlight: Noah Rappahahn, La Meas, California, U.S. Marine Corps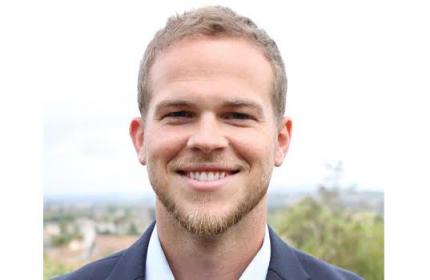 What can one say about Noah Rappahahn? That he served our country, that he is highly educated, that he has a great work ethic or that he picks up ideas, suggestions and tasks quickly? All of these statements are true of Noah, but more importantly, Noah has the drive to control his own destiny. I admire his drive and his fortitude to keep going and learning how he can improve on his tactics to secure a position for his future.
As Noah's Mentor, I actually learned a lot from him on what military life is like based on different roles, responsibilities and the location of where one serves. I learned that Noah carries a purpose and wants to find the career that best suits him. He diligently and actively networks and introduces himself to others. His drive contributes to his efforts in finding a career in a location that is completely new to him. He is unafraid when he is focused on his goals. His drive and fortitude push him through situations that some may find challenging but he considers to be learning lessons, and these challenging situations help him make better decisions.
During our mentorship, Noah and I covered a lot of ground to help him secure a position. We practiced interview skills, resume details and networking situations. Noah embraced the tips that I, and others, provided to allow him to try different techniques to communicate his skills that could land him a career outside of the military.
Openness is what contributes to Noah's drive. He is willing to take the advice provided and run with it. With Noah's ability to quickly learn, along with his drive and work ethic, he is going to become a valuable asset to any organization. I am privileged to know Noah, and I look forward to where his future will take him.
Mentor: Elizabeth Dodson, El Dorado Hills, California, HomeZada
Spotlight: Rebecca Collins, Charlotte, North Carolina, U.S. Army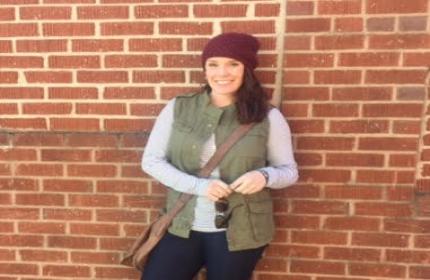 Rebecca is a strong candidate for the Protégé Spotlight. In the months that I have worked with her, she has exceeded her short-term goals and is well into the longer-term goals of interviewing for positions in the industry that she seeks to transition into. Rebecca takes direction and runs with it. She is exemplary in taking action based on coaching. She brings confidence and passion to her career transition.
Mentor: Natasha Stevens, Boston, Massachusetts, GfK
Spotlight: Gabriel Weiss, Boston, Massachusetts, U.S. Army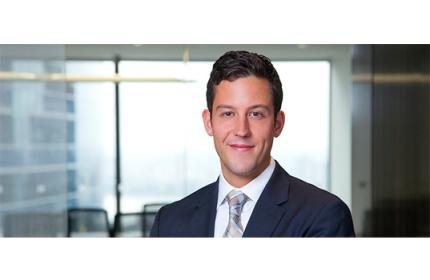 From the beginning of our mentorship, Gabriel was engaged and open to suggestions. While he had a vision of what industry he wanted to work in, he was open to other areas that could utilize his experience and ultimately that is what he chose. He always made himself available for our calls, was on time and was respectful of my time. From résumé building to interview preparation, Gabriel came prepared and open to suggestions. He embraced suggestions immediately and utilized them in real time. Our conversations also ranged to political and geopolitical, helping to give context to the jobs he was seeking and also to bring his global experience, as well as military experience, to his potential employers. As a result of his preparation, he received multiple offers and chose the one he felt would give him the best opportunity for personal and professional growth. It was a real pleasure to work with Gabriel and even more so to see him well on his path to career success.
Mentor: John Jaber, San Jose, California, UBS
Spotlight: Travis Burdine, Portland, Oregon, U.S. Air Force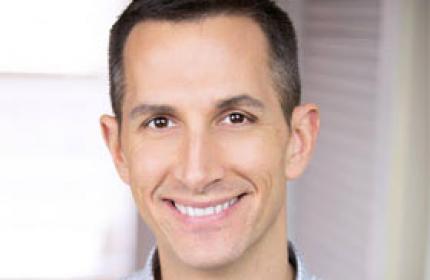 Just like with any educational activity, you only get out of a mentorship what you put into it. Travis Burdine epitomizes the kind of excitement and engagement any Mentor would hope to see. He was eager to begin the process and has never hesitated to contact me outside of our scheduled calls. I have very much enjoyed my time with Travis because his proverbial glass is half-full, and even though he's come to the end of a long and distinguished career in the U.S. Air Force, he's just as excited about his future as a recent college graduate. He has recently relocated to the Portland region where I work and live, and so we've been able to spend time over lunch. His career transition plans have evolved exactly as he had hoped, and I'm very excited for him. I hope and expect that we'll stay in touch beyond the year.
Mentor: Todd Walters, Portland, Oregon, Aon