Protégé Spotlight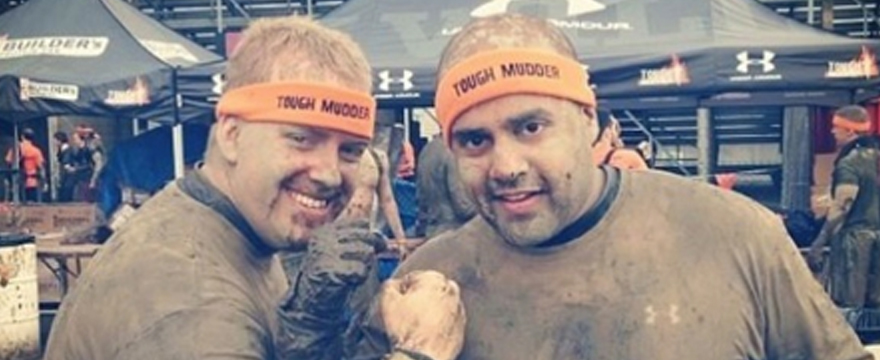 ACP periodically recognizes veterans who have gone above and beyond the requirements of the Mentoring Program to make the most of their mentorships. 
Mentors nominate their Protégés for this recognition by submitting a brief description detailing their Protégé's efforts and dedication to spotlight@acp-usa.org. Mentors can nominate their Protégés at any point throughout their mentorship and are encouraged to submit nominations as often as they wish. Selected nominations are then featured on our website and social media to celebrate the successes of these motivated veteran Protégés.
Spotlight: Charlie Hunt, Harker Heights, Texas, U.S. Army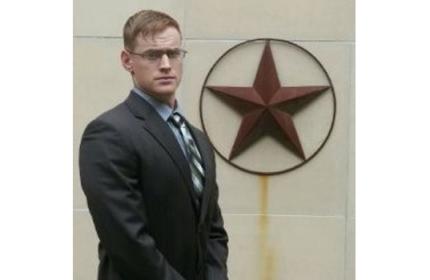 Working with Charlie has been an absolute joy. He is a focused, resourceful, diligent and cheerful soul. We were introduced by ACP at the end of August 2016. Within a day, it was evident that he was going to attack every avenue in exploring civilian career opportunities. While Charlie brings great experience, talent and focus, his job search challenge was increased by the fact that he was searching in a specific field in a small market, due to family needs. When things were not going according to our plan and timeline, he pressed on with alacrity. The situation did not discourage Charlie - it energized him. Yes, "the tough get going."

Together, we built a strategy and plan of attack. As Charlie's military career ended and he and his family moved to their new location, a job hadn't yet materialized. This naturally was of concern, however Charlie remained ever confident and cheerful. He made tactical adjustments on his full-time job search as needed. He also purchased a home, moved in and got on with life. We talked about career, the job search, life and much more. We even discussed methods, materials and a plan of attack for installing a new hardwood floor.

Towards the end of February, Charlie had two potential companies getting serious about an offer. He was open and honest with them, letting each know that he had options and would be making a career decision, which resulted in both potential employers making an offer. The two companies are in the right location and industry, with distinctly different profiles and career path potential. We discussed the pros and cons of the positions and companies from both short-, mid- and longer- term perspectives. Charlie made a clear-headed decision and chose the opportunity with a little less short-term but much greater long-term potential.

His decision was no surprise to me. I have every confidence that Charlie's approach to work and life will result in long-term success for him and his family. I look forward to staying in contact and vicariously enjoying his successes.
Mentor: Tim Sullivan, Dallas, Texas, PepsiCo
Spotlight: Koko Ametode, Washington, D.C., U.S. Air Force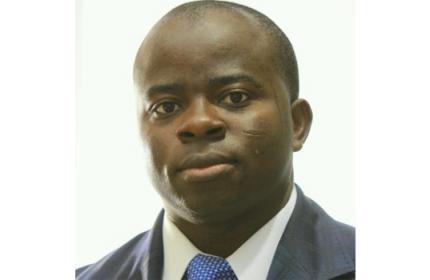 Koko has an incredibly interesting back story of a hard childhood in Africa before coming here and joining the Air Force as a radiology technician. He has a bachelor's degree in mathematics and is now attending Georgetown University in D.C. with plans to pursue a medical degree. In the short time we have been working together, he has met with a pharmacist and biostatistician at my company as well as with my husband, a headhunter, who helped with his resume. After using all of their feedback and my coaching to develop a fantastic resume and cover letter, he was immediately contacted for a volunteer position at the National Institute of Health in D.C. to perform data analysis for an HIV clinical trial. The overachiever that he is, Koko initially suggested meeting with me weekly to get his resume ready, which we did. We are now meeting monthly and met in Baltimore in May for an Orioles/Yankees baseball game.
Mentor: Allison Adamousky, Yardley, Pennsylvania, Bristol-Myers Squibb
Spotlight: Mercedes Elias, East Elmhurst, New York, U.S. Marine Corps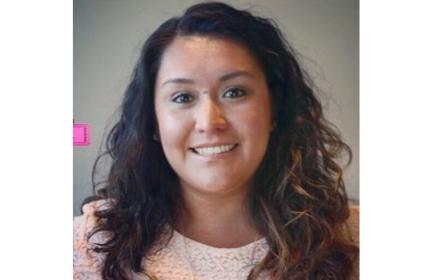 I wanted to say that it is quite a privilege to serve as a Mentor to Mercedes Elias. Upon first impression, you meet a solid young woman who is fun, energetic, articulate and has a wonderful overall disposition. Mercedes left her family in Texas to bravely and selflessly serve her country. She has traveled the world and participates in all of the arts and culture that New York City offers, all while pursuing a degree at Columbia and working professionally full-time.
Mercedes possesses an indomitable spirit. Although I was her Mentor, she inspired me. We have met many times over the past year and have discussed some of her career goals, most of which she has achieved. She has even overcome some work obstacles due to "growing pains" with a former start-up company that she joined. She handled the situation with solid professional judgment, class and integrity, not unlike how she handles herself in personal situations as well. I have witnessed her personal growth during the last year, and she has definitely proven to not only take coaching and direction well but also that she has the ability to lead in her own right. Her transformation is a pleasure to have witnessed, and I look forward to keeping in touch and continuing the personal and professional bond with Mercedes for many years to come!
Mentor: Sharon Mahn, New York, New York, Mahn Consulting, LLC
Spotlight: Julius Umali, Long Beach, California, U.S. Navy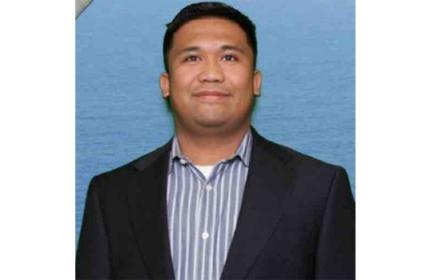 Julius Umali is a former U.S. Navy gas turbine systems technician who graduated from California State University with a B.S. in Mechanical Engineering. While working on his job search, Julius wanted to further his education, so he returned to CSU to obtain his MSME, and he was paired with a recently "minted" Mentor from the Mentor database at ACP.
The ACP Mentoring Handbook suggests that Mentors and Protégés spend considerable time getting to know one another, so I expected it would take several meetings. However, our first meeting lasted two hours. Julius was so easy to talk to that by the end, I felt like we had known each other for several years. He is hard-working, eager to learn and a pleasure to work with.
Julius welcomed the comments and suggestions regarding his resume. He also trusted another Mentor and me to work with him in a variety of simulated interview sessions, though admittedly, he did not need much help with interviewing. He received multiple job offers, but he waited until the right position came along before accepting an offer by NAVAIR in San Diego. I am gratified to have been a part of Julius' transition, and I look forward to seeing him excel in his career.
Mentor: Joe Gentile, Newington, Connecticut, Pratt & Whitney
Spotlight: Kris Singleton, Tucson, Arizona, U.S. Army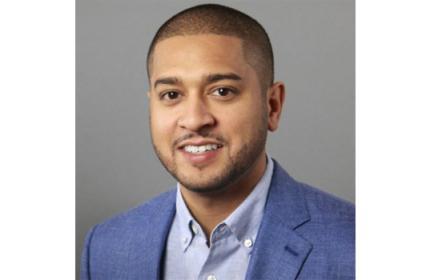 Kris served in the U.S. Army for nine years through 2014 as an intelligence sergeant, specialist and instructor with duties in the United States, Germany, Iraq and Afghanistan. In 2014, Kris transitioned to civilian employment with a Service-Disabled Veteran-Owned Small Business (SDVOSB) specializing in security engineering, electronics and information technology. They do work for private sector and U.S. Government customers in the Department of Defense, Department of State and Department of Justice with projects in the Middle East, Asia and Continental U.S. Kris started out as an individual contributor senior security engineer, but by the next year he found himself moving up to a key executive position as the company's COO, which became his exclusive duty by the end of 2016.
Combat operations in Iraq had directly impacted the company's business in such a way that the original founder was considering closing. Faced with the prospect of needing a new job, Kris stepped up to keep the business alive and growing. It's a very small company, so Kris personally handles program and personnel management for every project, is engaged in customer-facing elements of business development and is the principal coach in the consulting arm of his business. He's doing all of the normal things any small business executive does in the U.S. defense industry involved in classified operations overseas… three years out of the service! So the logical question becomes, "Why did someone as successful as Kris enroll in ACP's Mentoring Program?"
As his Mentor, my short answer is that he realizes "he's been too busy chopping wood to sharpen his axe," and he seeks opportunities to deliberately and thoroughly develop his business experience and credentials based on corporate best practices. Will he one day run his own business or be a successful executive at a major firm? I have little doubt that he will. But he wisely understands that his success thus far is riding on serendipity and instinct more than the fundamental capability he has earned, so he wants to regroup and improve himself so that he can re-launch his career "the right way." Throughout my 30 years of service in the U.S. Navy culminating as a senior officer in command of five units, I have mentored many dozens of enlisted service people and have never experienced such an ideal Protégé.
Mentor: W. Boothe Higgins, Portsmouth, Rhode Island, Raytheon
Spotlight: Cameron Rice, Fort Rucker, Alabama, U.S. Army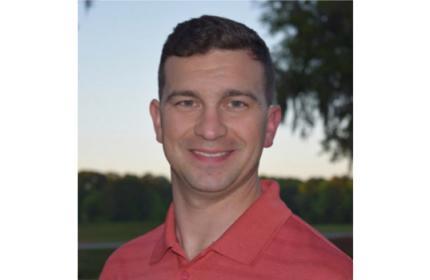 I think of Cam Rice as the embodiment of two things I have come to admire when I meet members of our U.S. Military: discipline and accountability. Since we began our mentorship, Cam has been consistent in his follow-up with me and remained fully committed to the mentoring process despite all of the competing priorities in his life - living in a new city, starting a new career and caring for a new baby.
 
We have met met approximately every six weeks during this mentorship, and without exception Cam was disciplined in his preparation for our discussions and had completed whatever follow-up items we had agreed on from our prior discussions. I will admit that at times I had given him a lot of homework!
 
He has made a very challenging transition into corporate America from his career with the U.S. Army, but I have no doubt that his experiences in the Army will continue to serve him well. Although it was probably not as apparent to him when he first started his transition from the military, I am confident that Cam will begin to recognize just how relevant his Army experiences were to a successful career in corporate America in time. In fact, I can't think of any career choice that an individual like Cam could have made wherein his degree of discipline and accountability would not give him an advantage over his peers. I have enjoyed my time working with Cam and remain honored by the opportunity I've been given through ACP to work with people like him.
Mentor: Greg Martin, Birmingham, Alabama, Bristol-Myers Squibb