Protégé Spotlight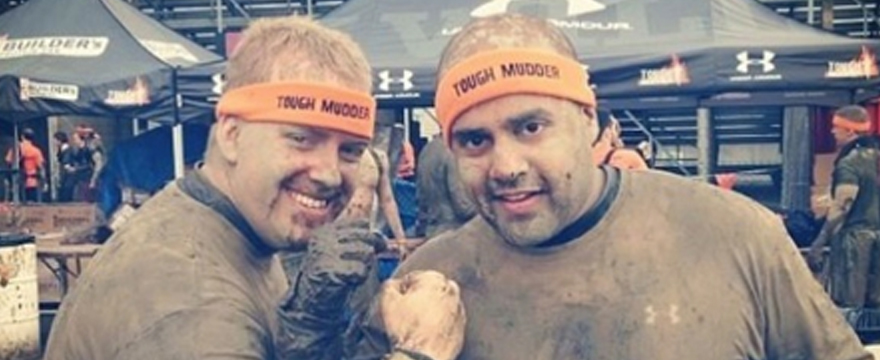 ACP periodically recognizes veterans who have gone above and beyond the requirements of the Mentoring Program to make the most of their mentorships. 
Mentors nominate their Protégés for this recognition by submitting a brief description detailing their Protégé's efforts and dedication to spotlight@acp-usa.org. Mentors can nominate their Protégés at any point throughout their mentorship and are encouraged to submit nominations as often as they wish. Selected nominations are then featured on our website and social media to celebrate the successes of these motivated veteran Protégés.
Spotlight: Erik Love, Milwaukee, Wisconsin, U.S. Army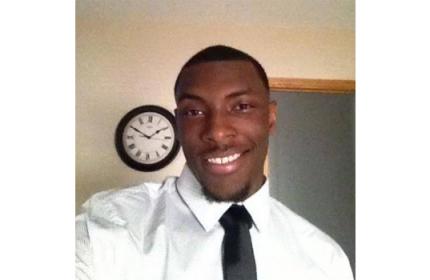 A recently transitioned Army veteran, Erik is a focused individual with a purpose and agenda. When we began the mentorship process, he exhibited his knowledge in his desired area of study by way of numerous, sometimes lengthy, inspired conversations. It was immediately evident that he had a great passion for what he wanted to do. Erik's direction and goal of setting himself on the right track has proven very fruitful. Through the process of conference calls with professionals active in his fields of interest, along with our regular discussions, Erik has utilized all the information given to his benefit. He has been studious in his documentation and responds to not only the accolades of the mentorship, both large and small, but also the constructive criticism that comes by way of guidance.
Erik has shown himself to be a true Protégé with an upstanding stature of commitment, character and reverence to the mentoring process. Now that Erik has his acceptance to college, he is well on his way to making a difference in his new school as well as inspiring so many others in the future. I believe Erik is on course for changing not only his world but the world at large in some incredibly dynamic ways. He will be a positive influence to those he interacts with and an inspiration to those that come after him.
Mentor: Jim Peters, Tampa, Florida, 21st Century Fox
Spotlight: Maria Mayes, Broken Arrow, Oklahoma, U.S. Army Reserve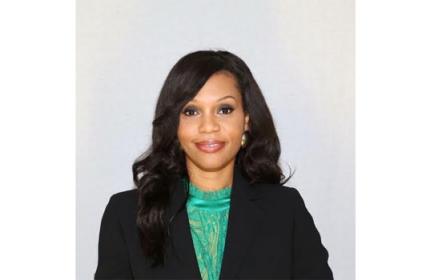 For the past year, I have mentored Maria Mayes, a veteran striving towards establishing her own small business: Morgan Veteran Recruiting Group (www.morganvrg.com). Maria is a driven and passionate entrepreneur trying to take her military experience in supply chain to help corporations connect with and recruit suitable veterans for job openings. In the past few months, her start-up has grown from developing her value proposition, to getting the website running, to her first client! Throughout all of this, she has stayed focused with minimal personal income. Next, we are working on developing a marketing strategy for the firm to gain awareness and clients.

Maria's entrepreneurial effort is inspiring because she has been highly disciplined and diligent in building the business brick by brick and staying the course despite financial constraints. She has a level-headed approach to make constant progress, and the results are evident – developing the vision, mission, website and marketing video, dividing the focus areas with her co-founder and formulating an approach to developing clients and recruiting candidates.
Mentor: Sri Spicka, Moline, Iowa, Deere & Company
Spotlight: Kevin Richardson, Virginia Beach, Virginia, U.S. Marine Corps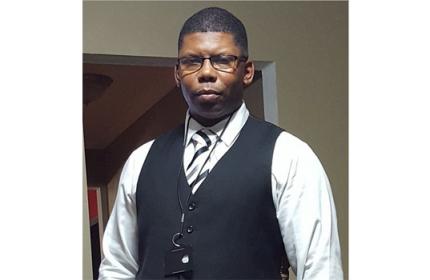 From our first introduction phone call kicking off our mentorship, Kevin's laser focus on developing himself has been impressive in ensuring that he will be the most qualified candidate entering the civilian workforce. His attitude is extremely positive and filled with a lot of energy as he continues his career plan. Kevin clearly understands that continuous learning will enable him to take his career to the next level. He is fully engaged in finishing up his bachelor's degree this semester ahead of schedule while working full-time. He also plans to continue his education with a master's degree program later this year. I support Kevin as he continues to build his personal brand by taking on additional coursework in select sought-after industry accreditations. Upon successful completion of these requirements, the secured credentials will help separate Kevin from others in the preferred candidate group. I look forward to our regular discussions to see how things are going. These conversations include specific task items such as updating his résumé and LinkedIn profile to ensure the outward focus on in-demand skill-sets, or reviewing sample interview questions so he is prepared.  We always make time in our conversations to ensure that there is a balance in his career and home life as this is such an important part of our overall quality of life goals.

Kevin has been successful in securing a position with a contracting firm that completes highway and bridge civil engineering services for the state of Virginia. A good portion of our recent talks have spoken to his new workplace experiences, such as office policies, HR, company and office politics and how to position oneself to be recognized as a valuable team member to the organization.

I continue to enjoy working with Kevin as he advances in developing himself by taking full advantage of the opportunities made available to him. His dedication and hard work are impressive and I am proud of his efforts in establishing and achieving his challenging career goals. I look forward to seeing additional great things from Kevin!
Mentor: James Baker, Salem, Virginia, Johnson Controls
Spotlight: Charlie Hunt, Harker Heights, Texas, U.S. Army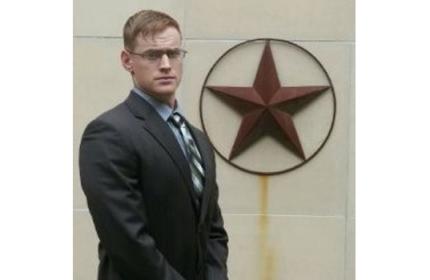 Working with Charlie has been an absolute joy. He is a focused, resourceful, diligent and cheerful soul. We were introduced by ACP at the end of August 2016. Within a day, it was evident that he was going to attack every avenue in exploring civilian career opportunities. While Charlie brings great experience, talent and focus, his job search challenge was increased by the fact that he was searching in a specific field in a small market, due to family needs. When things were not going according to our plan and timeline, he pressed on with alacrity. The situation did not discourage Charlie - it energized him. Yes, "the tough get going."

Together, we built a strategy and plan of attack. As Charlie's military career ended and he and his family moved to their new location, a job hadn't yet materialized. This naturally was of concern, however Charlie remained ever confident and cheerful. He made tactical adjustments on his full-time job search as needed. He also purchased a home, moved in and got on with life. We talked about career, the job search, life and much more. We even discussed methods, materials and a plan of attack for installing a new hardwood floor.

Towards the end of February, Charlie had two potential companies getting serious about an offer. He was open and honest with them, letting each know that he had options and would be making a career decision, which resulted in both potential employers making an offer. The two companies are in the right location and industry, with distinctly different profiles and career path potential. We discussed the pros and cons of the positions and companies from both short-, mid- and longer- term perspectives. Charlie made a clear-headed decision and chose the opportunity with a little less short-term but much greater long-term potential.

His decision was no surprise to me. I have every confidence that Charlie's approach to work and life will result in long-term success for him and his family. I look forward to staying in contact and vicariously enjoying his successes.
Mentor: Tim Sullivan, Dallas, Texas, PepsiCo
Spotlight: Koko Ametode, Washington, D.C., U.S. Air Force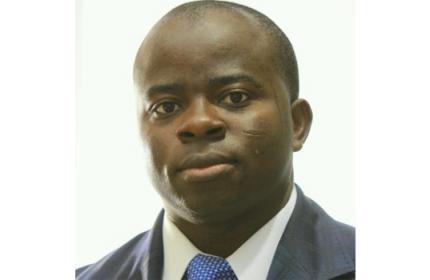 Koko has an incredibly interesting back story of a hard childhood in Africa before coming here and joining the Air Force as a radiology technician. He has a bachelor's degree in mathematics and is now attending Georgetown University in D.C. with plans to pursue a medical degree. In the short time we have been working together, he has met with a pharmacist and biostatistician at my company as well as with my husband, a headhunter, who helped with his resume. After using all of their feedback and my coaching to develop a fantastic resume and cover letter, he was immediately contacted for a volunteer position at the National Institute of Health in D.C. to perform data analysis for an HIV clinical trial. The overachiever that he is, Koko initially suggested meeting with me weekly to get his resume ready, which we did. We are now meeting monthly and met in Baltimore in May for an Orioles/Yankees baseball game.
Mentor: Allison Adamousky, Yardley, Pennsylvania, Bristol-Myers Squibb
Spotlight: Mercedes Elias, East Elmhurst, New York, U.S. Marine Corps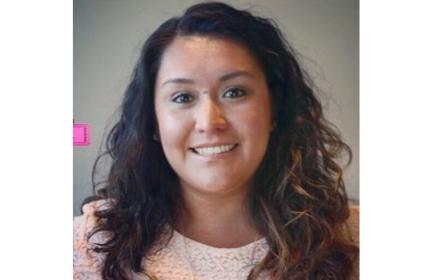 I wanted to say that it is quite a privilege to serve as a Mentor to Mercedes Elias. Upon first impression, you meet a solid young woman who is fun, energetic, articulate and has a wonderful overall disposition. Mercedes left her family in Texas to bravely and selflessly serve her country. She has traveled the world and participates in all of the arts and culture that New York City offers, all while pursuing a degree at Columbia and working professionally full-time.
Mercedes possesses an indomitable spirit. Although I was her Mentor, she inspired me. We have met many times over the past year and have discussed some of her career goals, most of which she has achieved. She has even overcome some work obstacles due to "growing pains" with a former start-up company that she joined. She handled the situation with solid professional judgment, class and integrity, not unlike how she handles herself in personal situations as well. I have witnessed her personal growth during the last year, and she has definitely proven to not only take coaching and direction well but also that she has the ability to lead in her own right. Her transformation is a pleasure to have witnessed, and I look forward to keeping in touch and continuing the personal and professional bond with Mercedes for many years to come!
Mentor: Sharon Mahn, New York, New York, Mahn Consulting, LLC