Mentor of the Month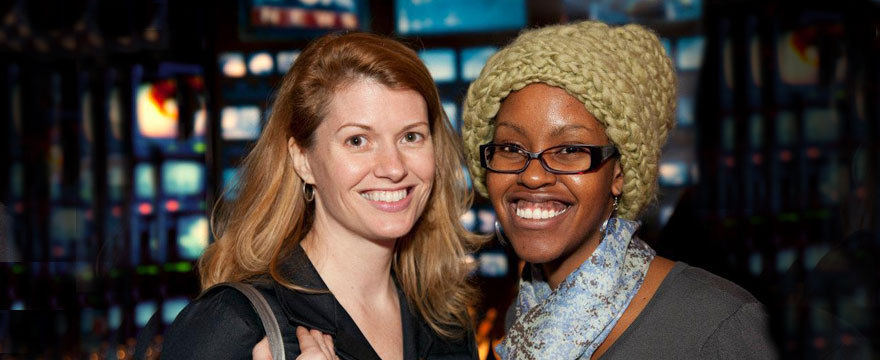 ACP celebrates the outstanding work of individual Mentors through the Mentor of the Month contest. Veteran Protégés submit nominations for their Mentors throughout the year, and ACP staff selects 1-3 Mentors each month who have made a significant impact on their Protégés' career transitions. To commemorate the winners, each selected Mentor is featured on ACP's website and both Mentor and Protégé receive an ACP memento as a token of our appreciation for their commitment and hard work.
If you are a Protégé and would like to recognize the exceptional work of your Mentor, please send a paragraph explaining how your Mentor has had a positive impact on you. All submissions can be emailed to motm@acp-usa.org. Please note that ACP reserves the right to post all nominations on its website.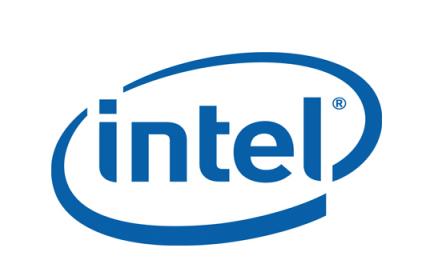 ACP congratulates:
James Anderson - Santa Clara, California
Tim Hudson - Hillsboro, Oregon
I would like to nominate Jim Anderson for ACP's Mentor of the Month. Jim and I began working together on December 1st, 2016 in preparation for my retirement from the U.S. Army this summer, after 29 years of active duty service. Since our original conversation, Jim has been a tremendous asset by providing feedback and helping with my résumé. He has helped me understand how my military specialty and job positions translate to the civilian job sector. Most of all, Jim has given me the confidence and motivation to make the transition as smooth as possible.
As I transition out of the military, the biggest fear is of the unknown. I am extremely nervous about separating, but Jim continuously provides his moral support so I do not lose faith. The job search and hiring processes can be extremely frustrating at times, but Jim has been instrumental in providing the clarity needed to ensure that I was on the right track.
I want to thank ACP and Jim for providing the mentorship that I needed right now. This mentorship has helped me to keep my stress level down and focus on my transition.
- Stephen B., U.S. Army, Fort Knox, Kentucky
I would like to nominate Tim Hudson for ACP's Mentor of the Month. ACP established our mentorship in October 2016, when I was in the early stages of starting a business. Tim has been instrumental in the development of not only my business, but also my career goals.
Tim exceeded my expectations from the very beginning. He addressed the needs I was aware of, and helped to identify additional areas for growth that I had overlooked. When I faced challenges in starting my business, Tim's guidance allowed me to progress with minimal delay. I am confident in my decisions because he encourages me to address issues from every angle, and identify problems before they arise. We also worked to identify a career path and steps to move closer toward my goals.
I am thankful to have a Mentor like Tim who is encouraging, yet not afraid to provide an honest opinion when necessary. I will forever value this relationship, and I hope to one day be a mentor for someone like Tim has been for me. I can't thank ACP enough for finding a perfect match for my needs.
- Matthew B., U.S. Marine Corps, Washington, D.C.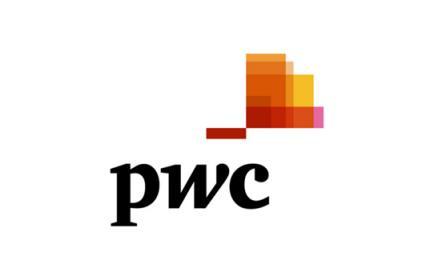 ACP congratulates:
Paul Kibbe - Florham Park, New Jersey
Michael Klasfeld - New York, New York
Arlene Laungayan - Stamford, Connecticut
I would like to nominate Paul Kibbe for ACP's Mentor of the Month. Paul and I began working together about four months ago, when I was just finishing my senior internship recruiting cycle after a major career change. Without Paul's guidance, I would not have known how to proceed. 
Paul regularly goes above and beyond to help me. For instance, when I had a question about how and when to start the recruiting process as a December graduate, Paul not only reached out to his company's recruiting team to get an answer, but also put me in contact with the diversity recruiter. When I mentioned that I had previously interviewed at Paul's firm, he reached out to the people I had interviewed with and got some more detailed feedback to help me improve my interview skills.
Without Paul's help and guidance, I am certain that I would not be remotely as prepared as I am to start the full-time recruiting process here over the summer. This is Paul's first time being an ACP Mentor, but I have no doubt that he'll be a great asset to the program long after my mentorship with him is complete. 
- Chris L., U.S. Navy, Tuscaloosa, Alabama
I would like to nominate Michael Klasfeld for ACP's Mentor of the Month. We began working together about six months before I was due to transition out of the Army, after four years of service as a paratrooper. I knew I needed a Mentor who could find value in what I could bring to the table, especially since my chosen career field is notoriously competitive.
In the first month alone, we worked on defining my strengths and weaknesses, honing my interests and fine-tuning my résumé. Since then, we've also worked on selling my experience in conversations, emphasizing the value I can bring from the military and past experiences, keeping organized in selecting a targeted list of companies I want to work for and networking to get interviews. Throughout the process, Mike has kept me focused and positive, has continuously encouraged me to reach out to him whenever I needed, and has offered moral support every step of the way. 
I truly believe Mike deserves Mentor of the Month, and even Mentor of the Year if possible. I don't know where I would be without his expert guidance, and I can't thank him enough for everything he has done for me. Thank you, ACP, for bringing us together!
- Daniel H., U.S. Army, Cameron, North Carolina
I would like to nominate Arlene Laungayan for ACP's Mentor of the Month. Arlene and I first began working together this fall, shortly after I transitioned from active duty following eight years in the Marine Corps. When we began working together, I was interested in several career fields, and Arlene was instrumental in providing the confidence and clarity I needed to ensure that I was on the right track.
Arlene provided sound advice about the language and nuances of the civilian job market. When it came time for interviews, she provided expert insight into hiring managers' actions. I leaned on her heavily once the offers started to come in, and she was always available for a quick bit of advice. 
Throughout the process it was reassuring to have a Mentor validate my thoughts and actions. Thank you, ACP, for linking us together. I know I will always have someone to go to for advice, clarity and confirmation as my career progresses.
- Louis F., U.S. Marine Corps, Montclair, Virginia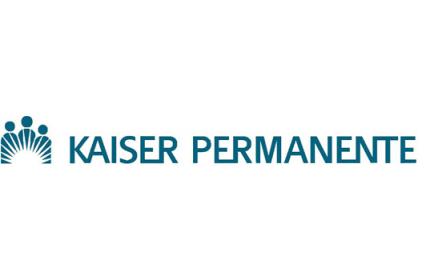 ACP congratulates:
Kecia Kelly - Honolulu, Hawaii
Trish Lopez - Fontana, California
David Young - Fontana, California
I would like to nominate Kecia Kelly for ACP's Mentor of the Month. Kecia has been my Mentor for six months. I am extremely happy that I joined this program and gained access to her guidance. Kecia has opened my eyes to possibilities that I had never thought of. I had limited myself in thinking of what to do with my career after retiring from the military, but since her mentorship, I am more eager to explore new avenues and methods.
Thanks to the mentorship and encouragement from Kecia, I have developed my résumé, strengthened my networking skills and identified possible career paths. I recommend ACP to all of my transitioning peers in every conversation. Kecia makes herself available to talk anytime and as often as I need, even while on vacation or during family time. She has really been a lifeline and a reassuring guide for me and for my family. Thank you, Kecia!
- Michael R., U.S. Army, Fairbanks, Alaska
I would like to nominate Trish Lopez for ACP's Mentor of the Month. From the very first time we had a mentoring session, I knew Trish was going to be able to successfully guide me through my transition from the Marine Corps to corporate America. Over the last six months, Trish has worked tirelessly with me, providing résumé feedback, interviewing tips and professional guidance.
Each session with Trish has built my confidence in speaking effectively in an interview, and in translating my military skills into value-added terms for employers. Trish followed my progress closely as I applied to a job in the finance industry, and continued to play a critical role in aiding me through the interview process. This ultimately resulted in me securing a full-time offer with my target firm. I can't recommend Trish highly enough for the professional development she provides, and for her ability to guide military members into the corporate world. 
- Justin E., U.S. Marine Corps, San Marcos, California
I would like to nominate David Young for ACP's Mentor of the Month. When I began the ACP mentorship program my career outside of the military was on shaky ground. I had just moved a thousand miles away for a new job, and life had started to get hard. A once-in-a-decade hailstorm destroyed my car and forced me to live out of hotels. I had to get my life in order, and my career was the last thing on my mind. This is where David began to help.
David provided a path forward through all the turmoil. In our first meeting, I expected to talk about career goals and milestones that I should accomplish. I was pleasantly surprised when we spent the whole time talking about our backgrounds. David emphasized the importance of relationships and connecting with people. At the end of the first meeting, David put me on a three-step leadership path: 1) Become more self-aware of my personality, 2) Develop my personal leadership style and 3) Use these skills in a team leadership environment. The third step can be the most challenging because I am a shy person. Nevertheless, David is there to provide feedback and help me to overcome the challenge.
Since the beginning of the mentorship, I have received a lot of positive feedback in the workplace. I was given a promotion and put in charge of a team with multiple projects. If it wasn't for David, I doubt I would have the confidence and skills necessary for this job. Remembering my situation prior to this mentorship program, I am grateful ACP introduced me to David. Thank you, David, and thank you, ACP.
- Jeremy S., U.S. Air Force, Colorado Springs, Colorado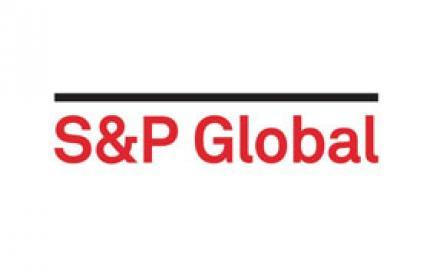 ACP congratulates:
Rosemarie Lanard - New York, New York
Cara Kiewel - New York, New York
I would like to nominate my Mentor Rosemarie Lanard for ACP's Mentor of the Month. I am so grateful to ACP for pairing me up with Rose. From our first conversation, I knew we had a connection that would make this mentorship both meaningful and fulfilling. Since the start of this journey, Rose has given me advice on communicating with an overbearing coworker, asking for a raise, preparing for interviews, negotiating salary and respectfully declining an offer. She even celebrated with me when I made the decision to resign from my current position and accept another job offer. I've already learned so much from Rose, and she's affected my life significantly in the few months of this mentorship. I look forward to what the future holds for us.
- Jamilla S., U.S. Army Reserve, Brooklyn, New York
I would like to nominate Cara Kiewel for ACP's Mentor of the Month. I began working with Cara last summer. At that time, I was beginning to consider separating from the Coast Guard. I'm still about six months away from the end of my Coast Guard contract, and I'm continuing to explore whether I will stay in the Coast Guard or go to graduate school. Cara's mentorship has been invaluable as I consider different career possibilities, both inside and outside of the military. She has recommended several leadership and career assessment books that have helped me evaluate what industries and career paths would be a good fit for me. She has also offered valuable insight on how I can use my military experience to help me in my job search and in a civilian career. Being connected with Cara has given me a perspective outside of the military, which has allowed me to look at my career goals from a different angle. Cara's willingness to be a sounding board has been tremendously beneficial as I continue to work through my decision to either stay in the Coast Guard or transition to the civilian workforce. I'm so grateful for her participation in this program and her mentorship throughout this time.
- Kathleen D., U.S. Coast Guard, Philadelphia, Pennsylvania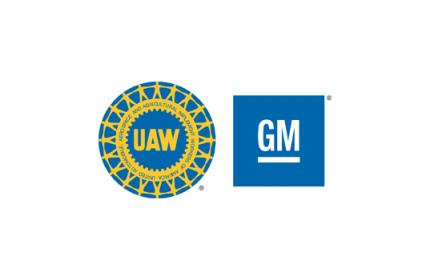 ACP congratulates:
Gregg Prottengeier  - Detroit, Michigan
Adam Underhill - Middleville, Michigan
I would like to nominate Gregg Prottengeier for ACP's Mentor of the Month. We began working together about six months ago when I was preparing to separate from the Army after 32 years of active duty service. Gregg helped me every step of the way in navigating this challenging period.
Without Gregg's guidance and insight, I do not know where I would be today. Thanks to Gregg, I was able to make a plan, submit résumés to the right companies, and eventually receive a job offer and get hired by a Defense contractor. He put me in contact with several people who also provided me with invaluable advice and guidance, which led me to finding the job that I wanted. Gregg was extremely helpful and went the extra mile to ensure that I had all the help I needed to be successful. Someday I hope to meet Gregg in-person so I can thank him.
So far, this experience has been incredible, and without the expertise and guidance from Gregg, I wouldn't be where I am today. Being partnered with Gregg has been a blessing, and I would like to thank ACP for pairing us.
- Thomas M., U.S. Army, Brandon, Florida
I would like to nominate Adam Underhill for ACP's Mentor of the Month. We began working together about six months ago when I was preparing to start the formal separation process after 18 years of active duty service. Without Adam's guidance and insight, I would not have known where to look to start a new career.
Adam has helped with my résumé by providing not only his own input, but also the input of other professionals in his network. He has also helped with interviewing techniques. Most importantly, Adam offered his moral support for all aspects of the transition process. He has helped me to think outside the box and gave me keen insight into becoming a successful team player. With Adam's advice, I have been aggressively pursuing my post secondary education and have already completed 15 college credits since our mentorship began. After January, I will be within two classes of attaining my Associate Degree, and Adam has been there to support me all the way. I hope he knows how much this experience has meant to me. I couldn't think of a better Mentor than Adam, and it was ACP that brought us together.
- Richard W., U.S. Army, Woodlawn, Tennessee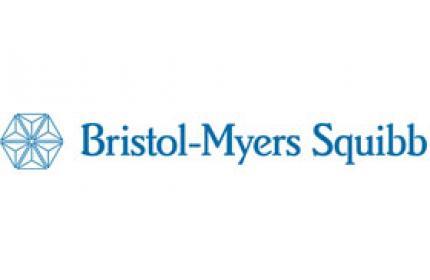 ACP congratulates:
Jean Bianco  - Hopewell, New Jersey
Jack Pinter - New Brunswick, New Jersey
I would like to nominate Jean Bianco as ACP's Mentor of the Month. After 21 years of service I had reached a point where the transition to the civilian sector was imminent. During the initial months I experienced feelings of nervousness, fear and anxiety, all of which are a daily occurrence in the mind of a transitioning service member. Although we all think we are ready we do not know what awaits us and once again we find ourselves going through a boot camp that we are not prepared for. I was feeling these anxieties prior to talking to Jean, and am grateful that someone was able to help.
From the beginning, she took the time to listen to my goals and plans for my transition. She organized a schedule of events and called on experts from different fields, all of whom have provided great information and guidance. Every time we speak she seems to give fresh advice. Her professionalism and experience have been a blessing. After talking to her for a few months I can honestly say that many of my worries are gone. Jean definitely deserves to be Mentor of the Month.
- Jose L., U.S. Navy, St. Augustine, Florida
I would like to nominate Jack Pinter for ACP's Mentor of the Month. Jack has been an enthusiastic and committed Mentor from the day we were first introduced. He has consistently provided sound advice, guiding me through my transition to civilian life after 9 years of service in the US Coast Guard. While I was applying to business schools, he not only provided continuous encouragement but also generously shared every resource he had access to, ensuring that I put my best foot forward in my essays and interviews. In the subsequent months, Jack helped me explore potential careers to target, giving me honest feedback and valuable insights into the corporate world.
Outside of ACP, Jack has championed fellow veteran employees at Bristol-Myers Squibb, supported veteran students attending Rutgers University, and helped current service members through his involvement with the USO. Jack has proven his dedication to members of America's Armed Forces time and time again, and he sets an example for every veteran to emulate. I am inspired by his commitment and indebted to his assistance.
- Matthew J., U.S. Coast Guard, Ithaca, New York