Mentor of the Month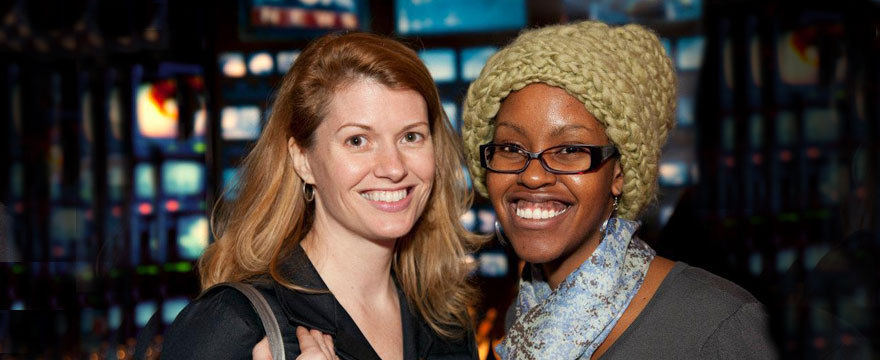 ACP celebrates the outstanding work of individual Mentors through the Mentor of the Month contest. Veteran Protégés submit nominations for their Mentors throughout the year, and ACP staff selects 1-3 Mentors each month who have made a significant impact on their Protégés' career transitions. To commemorate the winners, each selected Mentor is featured on ACP's website and both Mentor and Protégé receive an ACP memento as a token of our appreciation for their commitment and hard work.
If you are a Protégé and would like to recognize the exceptional work of your Mentor, please send a paragraph explaining how your Mentor has had a positive impact on you. All submissions can be emailed to motm@acp-usa.org. Please note that ACP reserves the right to post all nominations on its website.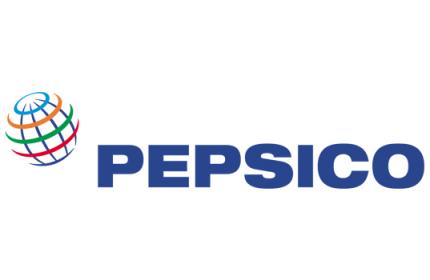 ACP congratulates:
Rhonda Carlson - Illinois
Tom Mooradian - Indiana
I would like to nominate Rhonda Carlson for ACP's Mentor of the Month. I could not have asked for a better Mentor as I made this enormous transition in my life. Rhonda is not only an outstanding Mentor, but is at heart a good person, freely giving of herself to help others.
From the moment Rhonda and I corresponded, I could see how much she believes in this program and how much she supports service members such as myself. She was always there for me, guiding, coaching and mentoring me every step of the way. She came up with new and inventive ways of helping me, especially in the interview and résumé process. She has also guided me as I sought a careful work/life balance.
I know that I would not be where I am at today without her mentorship. Thank you Rhonda, and thank you ACP, for all you have done for me and for my family.
- Tamara G., U.S. Army, Arizona
I would like to nominate Tom Mooradian for ACP's Mentor of Month. From day one, Tom exceeded my expectations as a Mentor. His honesty, coupled with coaching and guiding, has uplifted me when I became disenchanted. Tom provides encouragement and explains companies' perspectives to me. The thought of moving on, after serving 20 years as an Army Officer, has proved to be very difficult for my family and me. It is great to have Tom by my side.
Tom always makes himself available to me, listens to my concerns, and helps me come up with solutions. He has also helped me develop professionally; before him, I was all over the place looking between various industries and locations. His insights and guidance truly help me make career plans, find jobs that fit me, and give me the confidence to handle this transition.
His mentoring and assistance positioned me for the start of my next career with goals for future success. I am extremely appreciative to him for accompanying me on this mission. I do not feel alone anymore and our lines of communication are always open.
I look forward to continuing to work with him long after our official ACP mentorship has ended.
- Ezell T., U.S. Army, Kansas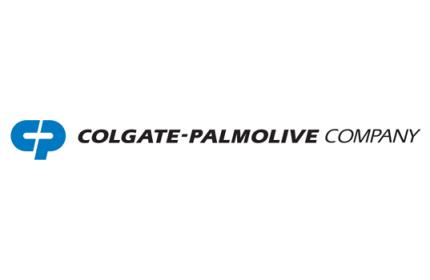 ACP congratulates:
Dhiren Doshi - New Jersey
Christopher Snell - New York
I would like to nominate Dhiren Doshi for ACP's Mentor of the Month. Dhiren has been an exceptional mentor and the ideal partner during my recent transition. Dhiren provided a calm voice and sage advice at one of the most critical points in my adult life. After serving over 21 years on active duty as a Marine Corps officer, calling my retirement a transition always seems like an understatement. The challenge of finding a new career in a new community outside of the familiarity of the Marine Corps was exciting, but stressful and taxing on my family and on me. Dhiren provided professional insight and a unique perspective that helped me focus on what I wanted out of my transition.
During this entire process, Dhiren had to handle his own challenges – mentoring me while managing an advanced leadership position at work, travel, and his own family demands. He never failed to provide sound counsel, listen to my concerns, and offer resources for my development. Dhiren helped me develop and refine my résumé and prepared me for upcoming interviews. His insight and guidance truly made me feel confident throughout the transition and job-hunting process. His mentoring and assistance positioned me for the start of my new career and my initial success. I am incredibly grateful and I look forward to continuing to work with him throughout the years to come.
- Chad C., U.S. Marine Corps, North Carolina
I would like to nominate Chris Snell for ACP's Mentor of the Month. As I began planning my transition out of the military, I quickly realized I needed help from the civilian sector. I didn't know where to go, but through many e-mails and Google searches, I found ACP. I was quickly linked up with Chris, who has helped me establish realistic expectations for the civilian workforce. Chris has been a compass to me, giving me direction and guidance through his experience and knowledge. For me, nothing beats having a real-life person to communicate with when planning for the future.
In spite of his hectic schedule with moving and getting married, Chris has demonstrated what it means to be an American. His selfless service to the greater good of our society is commendable and needs to be celebrated. I will be eternally grateful for Chris and the mentorship he has provided for me. It is because of people like Chris that I am proud to call myself an American. Only in this great nation can someone like me receive a free service, like ACP, where people volunteer their time to help others. The people who serve with ACP and those that volunteer are truly special. Thank you ACP and Chris for investing in veterans like me.
- Benjamin K., U.S. Army, Germany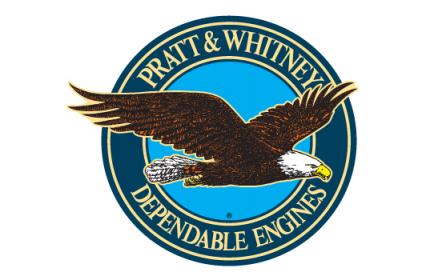 ACP congratulates:
Jim Obrzut - Connecticut
Matthew Petrides - Connecticut
I would like to nominate Jim Obrzut for ACP's Mentor of the Month. Jim epitomizes the ideal Mentor sought by the ACP program. His unique insight and sage advice played an integral role in my transition from active duty in the United States Navy. The idea of leaving the military after 10 years of service was as exciting as it was initially terrifying. I knew where I wanted to be and what I wanted to be doing, but had absolutely no idea how to bring those ideas to fruition. When Jim and I met, we immediately got the ball rolling and it hasn't slowed down since!
Despite the rigors of his work, travel and family life, Jim has always gone above and beyond to be available when I needed his counsel. He connected me with many professionals in the positions I aspired to attain in order to gain first-hand knowledge of what the position truly entailed. He helped polish my resume and spent many hours of his personal time helping hone my interviewing technique. His insight and guidance truly made me feel confident throughout the transition process and ultimately led to my employment at the company I sought all along. I now know where the newest chapter of my life is leading and I know for a fact that I owe this all to Jim. For this, I am eternally grateful and I look forward to continuing to work with him throughout the years to come.
- Nathaniel M., U.S. Navy, Connecticut
I would like to nominate Matt Petrides for ACP's Mentor of the Month. Matt has been a critical part of my transition to the corporate world and my ability to accomplish the goals we set during our first conversation. When I first found out that I was going to be medically discharged from the Marine Corps, I felt overwhelmed and unsure of how I would be able to move into the civilian world. Matt's direction and tireless efforts prepared me for the challenges ahead and resulted in me choosing to attend an MBA at a top-ranked program. Together we developed an action plan to prepare me for the application process and the academic rigor of a master's degree. After numerous phone conversations and email exchanges we developed a very competitive application and got into all of the schools that I applied for.
I started my MBA this month and feel as though I am more prepared than anyone else in my class. Not only did Matt help me to prepare academically, he also connected me to his extensive professional network and set me up with several informational interviews. Each discussion was unique and exposed me to different industries and functions. These conversations were crucial in helping me determine what I need to study for my future career and have allowed me to be more focused on my career search in the MBA program. Matt's influence had a substantial impact on my transition into civilian life and I cannot thank him enough for his help. ACP truly provided me an incredible resource with Matt as my Mentor. Thank you!
- Max L., U.S. Marine Corps, California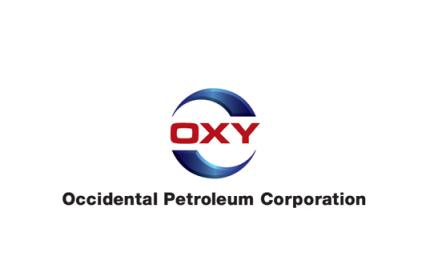 ACP congratulates:
Nik Bartholomew - Texas
Roland Chemali - Texas
I would like to nominate Nik Bartholomew for ACP's Mentor of the Month. I only had one month to make my transition to the civilian sector. I was glad to be able to move on and do better things, but deep inside I was frightened. It was through Nik's support that I was able to get my life in order in such a small amount of time. He assisted in the development of my résumé and mentally preparing me for what was to come. Nik continues to show me his support and has even offered to introduce me to his team of professionals so that I can explore more career paths. Had it not been for all the help and guidance that he has provided to me, I don't believe I would be on my current path. Thank you ACP and Nik for making this possible. 
- Moises V., U.S. Marine Corps, Texas
I would like to nominate Roland Chemali for ACP's Mentor of the Month. We have had many discussions ranging from career transition to the future of the economy. He went out of his way to put me in touch with a prominent data scientist, giving me the opportunity to get important insight on my path forward and ideas about how to boost my skillset and portfolio. I believe programs like ACP are critical in developing the next generation of leaders, and Roland is an immeasurable asset to this cause.
- Adam C., U.S. Air Force, North Carolina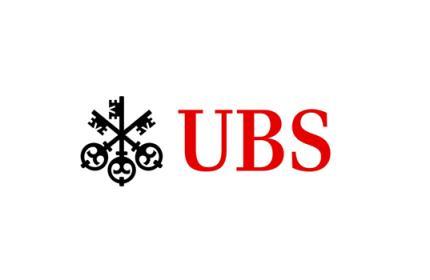 ACP congratulates:
Bruce Dillard - Colorado
Sangeeta Marfatia - New York
Gregory Voigt - Rhode Island
I would like to nominate Bruce Dillard for ACP's Mentor of the Month. Bruce has been a great Mentor from the moment we started working together. We had barely set up our initial phone meeting when I told him I was going in for an interview the next day. He called me right away, walked me through what the interview would be like and asked me practice questions. This was the routine before every interview.  He always took the time to help me feel prepared. Once I started my job, he gave me invaluable insight into my chosen career and industry. He has always made himself available for a phone call when I have been faced with a difficult situation.
Not only has Bruce been extremely helpful with my professional transition, but also with the personal side and lifestyle changes you go through when transitioning from the military to the civilian world. I would be nowhere near where I am today, both professionally and personally, if it weren't for Bruce and the guidance he has provided me. I never imagined someone would dedicate so much time to helping me start my civilian career on the right path.
- Austin T., U.S. Air Force, Colorado
I would like to nominate Sangeeta Marfatia for ACP's Mentor of the Month. Six months ago, I was just starting to think about what to do with my life after college. The only decision that made sense for me was to get a Mentor that could help me navigate through the challenges of the post-military and post-college phases of my life. Sangeeta has been there every step of the way, providing sound advice and encouragement.
Sangeeta was instrumental in refining my résumé so that it reflected my abilities in a way that was better suited for the civilian job market. She also has provided interview guidance and encouragement to expand my network by seeking out key individuals at my school. The advice she has provided about employment after college has also been critical in helping me adapt to the civilian professional workforce.  Without the support and mentoring I have received from Sangeeta, I know that the transition from the military to the civilian workforce would have been significantly harder. Thank you for everything that you have done, Sangeeta.
- Josh S., U.S. Army, North Carolina
I would like to nominate Greg Voigt for ACP's Mentor of the Month. From our very first introductory phone call, I knew I had lucked out with a terrific Mentor. Greg always brought enthusiasm and a thoughtful approach to our meetings. Right after we were introduced, Greg got me on track by helping me with my résumé and my interview skills. He also discussed military and career transition books with me, and most importantly, taught me how to network effectively.
Greg set up several informational interviews with his professional contacts, with expertise ranging from finance and sales, to technology, biotechnology and product management. Not only did they help me hone in on my desire to target product management in the tech industry, but they also 1) Gave me confidence in my skills and experiences, 2) Taught me how to effectively network, 3) Provided me with tips and course corrections that I needed during my job search.
Throughout the process, Greg was always there to ensure I was on track, to talk whenever I needed advice between our bi-weekly calls and to continue to give me confidence when I needed it the most. The transition from the military to the private sector is not easy and is probably best described as a rollercoaster ride. Thankfully, I had Greg to coach me through the process. I feel extremely fortunate to have crossed paths with Greg, and will be forever grateful for his mentorship.
- Dan T., U.S. Coast Guard, Massachusetts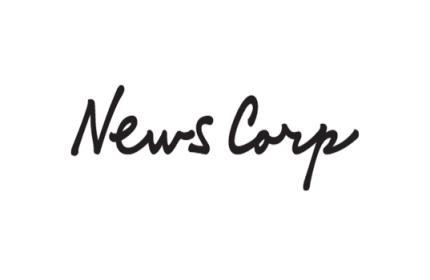 ACP congratulates:
Richard Morais - New York
Mark Neumann - New York
I would like to nominate Richard Morais for ACP's Mentor of the Month. Not too long ago, I was in a rut. I called Richard to pick his brain and he was able to guide me on a path to get out of this negativity. I am truly thankful for the words given to me that day. It was even more meaningful because I haven't met too many people that value time like Richard does. For him to stop and take that time for me is something I am truly grateful for.
I am thankful to have Richard to bounce ideas off of and to learn from. He has a very subtle and distinct way of leading but can be very direct when needed. Being able to watch how he interacts with his peers and others has given me a much needed perspective on how to learn about people, create relationships with those individuals and to sincerely care while remaining professional.
What I have learned and gained these past few months are things I will not be able to replace and I know that these months are just the beginning of a life-long friendship. Thank you ACP for this opportunity and this friendship.  
- André M., U.S. Air Force, Florida
I would like to nominate Mark Neumann for ACP's Mentor of the Month. For the past 4 months, Mark has been mentoring me through one of the scariest and most exciting events in my life. Separating from the military is a big deal to me, especially having joined straight out of high school and never having held a civilian job or written a civilian résumé in my life.
When I first started writing my résumé, it was full of military talk. I received no calls or interest in my job applications. Since Mark started helping me, I have received calls weekly and emails daily.  Sites such as Monster have even ranked my résumé in the top 5%. Mark has also helped me decide on what my college major will be. He described the college life and degree outlooks to me as we narrowed down my choices.  Mark even helped me look at future jobs associated with that degree to get an idea of where I can start after college.
If it weren't for Mark Neumann, I would probably still be going to school for general education and would still be frustrated with my résumé. I would like to thank Mark for giving me more confidence about separating from the military and ACP for the mentoring program which introduced me to Mark.

- James W., U.S. Army, Alaska