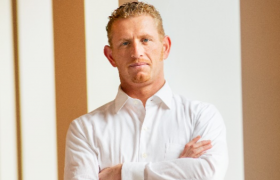 Chairman, President & CEO, Empire BlueCross BlueShield, an Anthem Company
Alan J. Murray is chairman, president, and CEO of Empire BlueCross BlueShield, where he is on a mission to materially and measurably improve the health of all New Yorkers. Alan is a force in the healthcare industry, and his leadership, deep industry expertise, and determination to power the system with game-changing innovation benefits consumers, customers, and provider partners across New York. He has experience in healthcare management, Medicare, Medicare Part D, physician relations, and quality improvement.
Prior to joining Empire, Alan developed his entrepreneurial spirit as founding President and CEO of Northwell's CareConnect Insurance Company, Inc., the first provider-owned commercial insurance plan in New York State. He built the foundation of his career over the course of a decade in roles with payers including Vice President, New York Market Lead at UnitedHealthcare and Regional Vice President, New York Provider & Ancillary Network Development at Anthem, Inc.
Alan earned a Bachelor of Science degree from Open University in Milton Keynes, United Kingdom and served as a Second Officer in the British Merchant Navy for six years. He enjoys listening to books about leadership, working out and spending time with his wife, three children and two dogs.