ACP Appoints Chief Executive Officer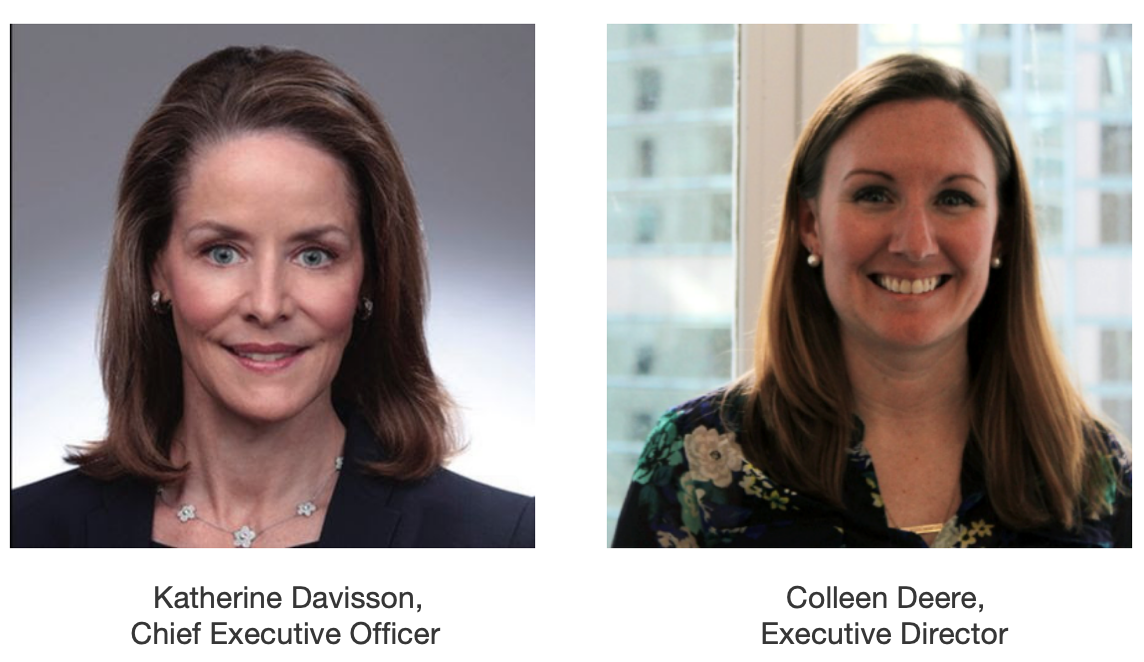 ACP is proud to announce that Katherine R. Davisson has been appointed as ACP's first Chief Executive Officer and has been elected to our Board of Directors. Katherine will work closely with ACP's Executive Director, Colleen Deere and myself as ACP's Founder and Chairman. Colleen Deere, who has been building ACP during the past 10 years, has also been elected to our Board of Directors.
Katherine brings two decades of experience in the financial services industry, primarily through her tenure at Goldman Sachs where she was promoted to Managing Director in 2002. Katherine is one of ACP's longest-serving mentors, having been engaged in seven mentorships dating back to 2010, and she comes from a family with six generations of military service. Katherine joins us from the World Economic Forum, a Swiss-based non-profit organization, where she ran the Cities, Infrastructure and Urban Services Platform.
ACP's Board of Directors is confident that we now have a management team in place that will allow us to maintain our high-quality programs as we continue to grow to serve a greater number of post 9/11 veterans. During recent months, ACP has seen a surge in veteran applications primarily from those entering the work force. As a result, we expect to greatly expand the number of mentorships offered to assist transitioning service members seeking meaningful employment. We welcome Katherine to the ACP family.
Sidney E. Goodfriend
Founder & Chairman