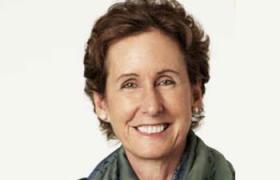 Martha Johnson has 35 years of career experience in corporate and government organizations. She was nominated by President Obama and confirmed unanimously by the US Senate to be the Administrator of the General Services Administration, a position she held from 2010-2012. She also served eight years with the Clinton Administration and was appointed to two commissions with the British Government. Her private sector career has spanned the information technology, architecture, strategic consulting, and automotive industries including Cummins Engine Company, Computer Sciences Corporation, and a Boston architectural company.
Her writing credits include On My Watch: Leadership, Innovation, and Personal Resilience, a best selling book on Amazon, and Navigating an Organizational Crisis: When Leadership Matters Most, co-authored with Harry Huston, Praeger, January 2016. She is also a novelist.
Johnson is the Board Chair of Haiti Reforestation Partnership and was the Clerk of Session at First Presbyterian Church, Annapolis. She was graduated with a BA from Oberlin College and with an MBA from the Yale University School of Management. She and her husband, Steve, have two adult children.