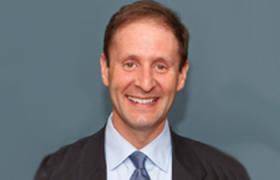 Joel Molinoff is an executive leader with more than twenty-five years of experience in cybersecurity, data privacy, risk management, strategy and operations. He has both public and private sector experience, with leadership roles at Fortune 500 companies as well as the National Security Agency (NSA) and The White House. Most recently Joel served as Executive Vice President, Chief Information Risk Officer for CBS Corporation. Joel was hired as CBS's first Chief Information Security Officer and over a span of eight years grew the program to encompass management of information security, data privacy and content protection for CBS' diverse portfolio of global media and entertainment businesses.
Prior to joining CBS, Joel was Assistant Director of the President's Intelligence Advisory Board at The White House where he supported the President of the United States and other senior government officials in the evaluation of intelligence-related matters. Previous to his time at The White House, Joel was an executive of the National Security Agency (NSA), where he developed and implemented signals intelligence, information assurance and cybersecurity operations. 
Joel is a respected leader in the information security industry. He is an advisor to numerous emerging technology and security companies and has served on various boards, including the U.S. Federal Communications Commission's Communications Security, Reliability and Interoperability Council (CSRIC). Joel also co-founded the Media & Entertainment Information Security Sharing Forum (MediaISSF)—a 25+ company organization—in order to improve information sharing among media companies.   
An advocate for veteran support initiatives and career mentoring, Joel serves on the board of American Corporate Partners, a veterans' support non-profit that helps returning veterans transition to the private sector. Joel actively mentors returning veterans and spouses, as well as students from Columbia University's Graduate Technology Management Program. In addition, Joel organized and hosted the 2019 Women and Information Security Perspectives Conference, a full-day event aimed at furthering women's career advancement in the field.
Earlier in his career Joel held positions at J.P. Morgan, GE Capital and Greenwich Associates and was an adjunct professor at Georgetown University's Graduate School of Business where he designed and taught the school's first course on corporate cybersecurity.
Joel has an M.B.A. from Columbia Business School and a B.A. from Colgate University. He is a Certified Information Systems Security Professional (CISSP) and has earned several technical information security certifications from GIAC/SANS.