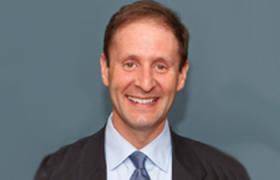 Joel has over twenty years of public and private sector experience in information security, intelligence operations, technology investment and entrepreneurship.
Joel is currently the Chief Information Security Officer for CBS Corporation where he is responsible for information security for CBS's diverse portfolio of global media and entertainment businesses.
Previously Joel was Assistant Director of the President's Intelligence Advisory Board at the White House where he supported the President and other senior government officials in the evaluation of intelligence related matters. Prior to his time at the White House, Joel was a Technical Leader for the National Security Agency (NSA) where he developed and implemented signals intelligence, information assurance and cybersecurity operations. He has received numerous government awards and honors to include The Meritorious Civilian Service Award, The National Meritorious Unit Citation and The NSA Computer Network Operations Award.
Joel has been a frequent lecturer and advisor on cybersecurity. He was an adjunct professor at Georgetown's McDonough Graduate School of Business where he created and taught the business school's first class on cybersecurity, and he was the founder of Signal Hill Technology Solutions, LLC, an IT security and digital forensics advisory firm. Earlier in his career, Joel held various positions at JP Morgan, GE Capital, Wit Capital and Greenwich Associates.
Joel has an MBA from Columbia Business School and a BA from Colgate University. He is a Certified Information Systems Security Professional (CISSP) and has earned numerous information security certifications from GIAC/SANS.