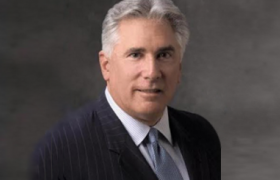 Alvin H. Brown is the former Head of Simpson Thacher & Bartlett LLP's Executive Compensation and Employee Benefits Practice. In that capacity, he addressed executive compensation and benefits matters in the context of domestic and international business transactions, but also represented boards of directors and their special committees in connection with negotiations of arrangements with senior executives. He provided advice in connection with the investment of pension funds, domestically and abroad, in both private and publicly traded investment vehicles, project financing and capital formation; designing and negotiating executive employment and compensation arrangements, specializing in leveraged buyout transactions.
Representative engagements from his more than 30-year career include being responsible for the benefit and compensation issues in representing a consortium led by Kohlberg Kravis Roberts & Co. (KKR) and Texas Pacific Group in its acquisition of TXU Corp., the largest leveraged buy-out in history, the board of directors of Dow Jones Company in its acquisition by News Corp., CEMEX, S.A.B. de C.V., in its acquisition of Rinker Group Limited, KKR in its structuring and Amsterdam listing of KKR Private Equity Investors, and a consortium of private equity investors including Silver Lake Partners, Bain Capital, The Blackstone Group, KKR, Goldman Sachs and Providence Equity Partners in their acquisition of SunGard. In the past, he negotiated the employee benefit and management incentive arrangements in the landmark acquisition of RJR Nabisco and designed and assisted in the implementation of one of the first global employee stock option plans for Duracell.
Alvin became a Partner at Simpson Thacher in 1989. He received his B.A. with honors from Emory University in 1971, where he was a varsity wrestler, and a nominee for both a Rhodes Scholarship and Woodrow Wilson Fellowship. He received his J.D. from the Columbia University School of Law in 1974, where he was a Lawrence Wien Scholar and an Associate Editor of the Journal of Transnational Law. He was a member of the Bar in New York and has served as a member of the Employee Benefits Committee of the New York City Bar Association. Alvin has been a speaker at professional and private seminars and conferences, including bar association and PLI conferences.
He was named in the National Law Journal as among the top 40 benefits lawyers in America and was selected for inclusion by Euromoney Publications as one of the world's leading labor and employment lawyers. He was included by Corporate Counsel in its Best Lawyers in America (Employee Benefits Law Edition), named by The Legal 500 and Chambers and Partners as a leading lawyer in the field, and included in the New York Times Best Lawyers and Super Lawyers of New York Metropolitan Area, and New York Magazine New York Area Best Lawyers. In 2012, he was named the "Senior Statesman" in his field by Chambers.