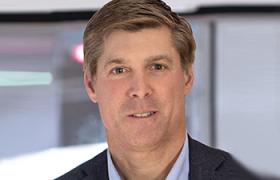 William (Bill) Ferri was appointed as Head of UBS Asset Management's Multi-Manager Solutions and Head Americas in January 2016. In this role he is responsible for driving Asset Management's product development and strategy globally and managing the HFS and long only Multi Manager businesses. Since January 2017, Bill has been responsible for managing the Investment Specialist function across all investment capabilities globally and for jointly leading the Investment Solutions team with Dawn Fitzpatrick, Head of Investments.
Bill was additionally appointed Head of Americas for UBS Asset Management in January 2017, responsible for developing and implementing the strategy for the region, in line with the overall AM strategy, as well as ensuring engagement with clients, regulators, industry bodies and key stakeholders. He is a member of the UBS Asset Management Executive Committee and the UBS Group Americas Executive Committee.
Bill was a founding member of the O'Connor hedge fund and AM's fund-of-funds business in 2000. He was Global Head of these businesses for many years. Prior to this, Bill held a number of roles across UBS in key legal and business functions. Bill joined UBS predecessor organization Paine Webber in 1995 after practicing corporate law at Seward & Kissel.