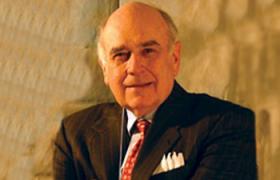 Retired, Executive Vice President, Omnicom
Bob Norsworthy is a graduate of Ferris State University in Michigan, and has spent 45 years in the advertising business. His advertising career includes 20 years at J. Walter Thompson, 10 years at Ogilvy & Mather and 15 years at Omnicom. While working in the advertising industry, Mr. Norsworthy served as the account manager for many major accounts, including Ford Motor Company, Jaguar, Burger King and Phillips Petroleum. Mr. Norsworthy is also the recipient of numerous Effie Awards and two David Ogilvy Awards. He retired from the advertising business in December 2012 as an Executive Vice President. Mr. Norsworthy is currently serving as an adjunct professor at Murray State University in Kentucky.
Mr. Norsworthy has appeared in 13 made for television movies, including Streets of Laredo, Dead Man Walks, Hybred, Cadillac Jack and The Lonesome Dove Series. He is a member of SAG/Aftra. Additionally, Mr. Norsworthy is a veteran of the United States Army. He served in Beirut in 1958 and was honorably discharged as a Sergeant.