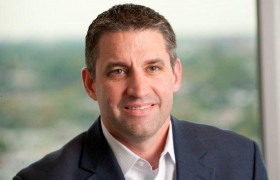 Principal Deloitte Government and Public Services Advisory Leader
Matt Widmer is a Principal with Deloitte Financial Advisory Services LLP and is the leader of Deloitte's Government and Public Services Risk and Financial Advisory consulting practice. Matt has over 25 years of experience helping clients mitigate complex business challenges in the areas of negotiation strategy, corporate finance, financial investigations, intellectual property, litigation, and licensing.  
The Government and Public Services (GPS) Advisory practice that Matt leads, helps clients address mission-critical risks including cyber risk, financial forensic risk, regulatory risk, and accounting, finance and transaction risk. GPS Advisory serves dozens of major Federal Government agencies such as the Department of Justice, U.S. Department of Defense, U.S. Treasury, U.S. Department of State, Centers for Medicare and Medicaid as well as many U.S. State Governments including the State Governments of California, Texas, New York, Florida, Pennsylvania and others.  
Matt is a member of the Project Management Institute (PMP), the Licensing Executives Society (LES), and the ASA (Business Valuation). He is a frequent speaker and author on the topics of risk mitigation, intellectual property, transactions, and financial transparency. Matt is a member of the United Way Tocqueville Society, has served on the Board of Directors of the Deloitte Foundation - a nonprofit committed to supporting accounting, business and related fields of study, and currently serves as a member of the Advisory Council for American Corporate Partners - a nonprofit organization dedicated to assisting U.S. Veterans in their transition from the armed services to the civilian workforce.
Matt received his MBA from the University of Rochester with a concentration in Finance and Corporate Accounting and his B.A. in Economics from the State University of New York at Albany.