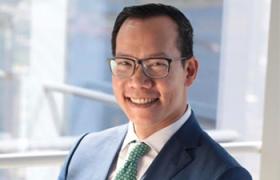 Mark F. Erickson is the Chief Operating Officer – Investment Office for Global Atlantic Financial Group, a leading U.S. provider of retirement, life and reinsurance.  Prior to its separation from Goldman Sachs in 2013, Global Atlantic was the Goldman Sachs Reinsurance Group.
Prior to joining Global Atlantic in 2017, Mark was the Chief of Staff at Eton Park Capital Management, L.P., a global, multi-strategy hedge fund; the Head of Investment Bank Sales at Gerson Lehrman Group, an independent research firm; and the Chief Administrative Officer at SSA & Company, a management consulting firm.  From 1994 to 2005, he worked in sales and management roles in the Equities Division of Goldman Sachs.
In 2011-2012, he was selected to be a David Rockefeller Fellow, a Partnership for New York City leadership program which exposes participants to key leaders and issues in the private, public and not-for-profit sectors of the city; he continues to serve on the Alumni Committee.
Mark received his bachelor's degree from Harvard College with honors.  He was born in Vietnam and currently lives with his family in New Jersey.