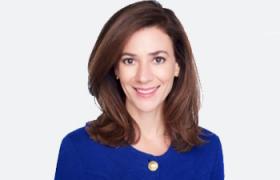 Margaret Cosentino is Vice President, Global Government Affairs and Defense responsible for advancing Arconic's public policy interests across its international operations.  In this capacity, she oversees the company's regulatory, policy and trade portfolios.  She also heads Arconic's defense practice, to include the development of its long-term growth strategy for military applications and execution of new business pursuits.  Margaret previously ran US Federal Affairs for Arconic and business development for Alcoa Defense before the company separation.
Prior to joining Alcoa, Margaret was Vice President at The Cohen Group, a strategic consultancy that advises multinational corporations from a variety of industries, including defense, healthcare, financial services, information technology, and manufacturing. Margaret worked with clients to build and execute business development strategies in the US, Middle East and Asia and specialized in US government budget analysis, defense acquisition and investment.
Margaret was previously Executive Director of The Leaders Project, a non-profit policy organization focused on development of successor generation leadership around emerging security issues. She was also a researcher with the International Security Program at the Center for Strategic & International Studies where she coordinated projects on U.S. foreign policy in the Asia Pacific, counter-terrorism initiatives and transatlantic relations.
Margaret received a B.S. in International Politics from Georgetown University's School of Foreign Service (SFS) and an M.A. in International Economics and Strategic Studies from the Johns Hopkins University School of Advanced International Studies (SAIS).  She serves on the Board of Directors of the National Defense Industrial Association, the Advisory Council of American Corporate Partners, the Executive Committee of Women in Titanium and the Board of Directors for the Hoya Hoop Club.