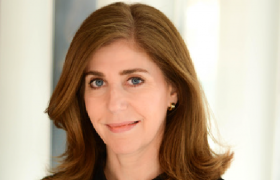 Chief Product Officer at Senscale Consulting
Lisa Schneider is a fractional CPO, co-founder, and startup/investment advisor. She works with founders and CEOs to deliver product strategy and process that align with business goals to unlock roadblocks and drive scale. She is also a co-founder and CPO for the fintech startup Cingo, which will bridge the gap between people's estate plan and the actual execution — saving them time, money, and stress at an exceptionally difficult time.
Lisa has 20 years of product leadership experience and success driving innovation and cross-functional product and growth strategies, including at Merriam-Webster where she used start-up principles to build a product practice, pivot the company to digital-first efforts, and launch new products and platforms that transformed the organization and created three successive "highest ever" years for audience and revenue.
Her work has won numerous awards and accolades, including 8 Webby and 3 Shorty Awards. She is a Webby Awards Executive Judge, an Anthen Awards Judge, and was featured on the AdAge Creativity 50, Folio: Top Women in Media, and Constellation Business Transformation 150 lists. Lisa is also a sought-after speaker for conferences and podcasts on leadership and product/growth strategy.
In addition to her involvement with ACP, Lisa serves as a mentor and advisor for the OU Impact Accelerator and the CPO Accelerator and is a founding member of CEOX.
Lisa holds a degree in English & American Literature from Brandeis University. She lives outside of New York City with her husband, a combat veteran of the U.S. Army, and their two children