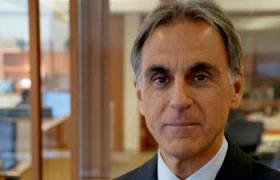 Chief Executive Officer of JD Capital Management LLC
J. David Rogers is the Chief Executive Officer of JD Capital Management LLC and has more than 30 years of experience trading global derivatives and managing portfolio risk. He started his career as a financial analyst at Mobil Oil, and in 1982, he joined Goldman Sachs as a trader and analyst. He worked in Japan from 1989 to 1992, eventually becoming co-head of Goldman Sachs's Equity Derivatives department in 1992 and a Partner in the firm. He left Goldman Sachs in 2001 to start his own investment firm and established JD Capital Management. 
Mr. Rogers earned his Bachelor's and Master's degrees in Accounting and Business Administration in 1978 and 1980, respectively, from Pennsylvania State University. He received the Smeal MBA Alumni Distinguished Achievement Award in 1995 and was named an Alumni Fellow in 2000. In 2001, he was asked to join the Smeal Board of Visitors, of which he is still an active member. Over the years, Rogers has also served on other Penn State committees including many years on the Penn State Investment Council advising on the University endowment.