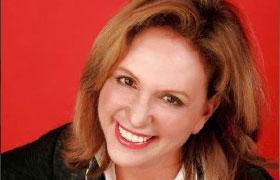 Chairwoman and CEO, Vidicom
Christy Ferer is the Chairman and CEO of Vidicom, a media services firm she founded in 1982 that produces and distributes multimedia programming for lifestyle products and corporations. Vidicom's subsidiary, Citybuzz, broadcasts programming in television networks in hotels and airports.
Christy Ferer currently serves on the board of the 92nd Street Y and serves as a member of the Board of Commissioners of the Port Authority of New York and New Jersey. In addition, Ferer serves on New York's Jacob Javits Convention Center, as well as New York City Mayor Michael Bloomberg's Special Assistant and liaison to families affected by the September 11, 2001 terrorist attacks.
Ferer began her career as a poltical reporter and has been a lifestyle contributor since 1984 for NBC's TODAY and CBS's The Early Show.
Christy Ferer graduated from the University of Colorado and holds a Master's degree in Urban Affairs from Boston University.