American Corporate Partners Help Veterans Make Shift to Civilian Workplace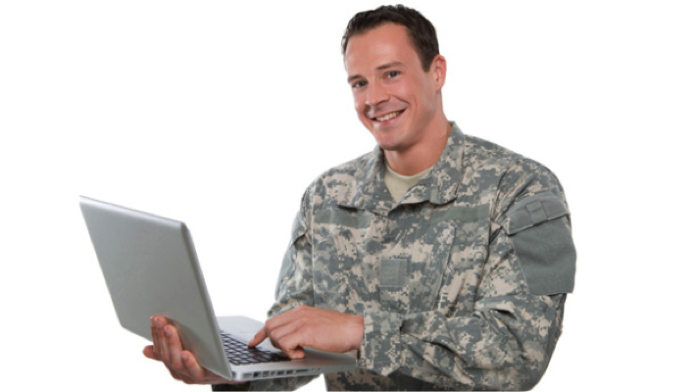 While many men and women in uniform decide to make a career out of serving in the U.S. Armed Forces, not all military personnel serve that long. In fact, many do a short tour of duty—perhaps just four or five years—before deciding to pursue another profession. Making the transition from military service to civilian life can be difficult for uniformed men and woman, regardless of whether they've seen combat or not. This is the function of American Corporate Partners: to assist veterans on their way back to everyday life in America.
ACP was founded by retired investment banker Sidney E. Goodfriend in 2008 with the help of six mentor institutions. ACP believes that one-on-one relationships offer the best opportunity for mutual understanding, so ACP brings business professionals and veterans together via mentoring, career counseling and networking to help develop professional careers that benefit the community and individuals. During it's first year alone ACP received over 1,800 applications for only 300 spots. ACP currently partners with approximately 50 institutions to mentor more than 2,000 veterans nationwide. As of August 2015, ACP had assisted 5,810 veterans in their transitions from military careers to civilian careers.
ACP offers two distinct professional-development programs for veterans. One is an online network known as ACP Advisor Net where business leaders answer various career questions from veterans and their families. The site is open to both current and former service members. The second option is a mentoring program where vets are connected with corporations or universities for a year-long partnership based on career objectives and professional experiences. The veterans are guided by the pros on a number of topics ranging from resume reviews, interview techniques and small business development. The goal is to provide service men and women with the advantages they may have missed by not getting a traditional collegiate education and to assist veterans over the age of 40 who are trying to enter the workforce for the first time. In short, the experts meet with the vets to guide them through the necessary steps to achieve their career goals. The mentors all come from ACP's participating companies which include 21st Century Fox, Disney, Hewlett Packard and Intel, to name a few. You can see the full list of participants here.
Based on the ACP's 'Success Stories' page, it seems veterans are getting the guidance they need.
"My first day of work is at the end of this month. Since I'll start work in a week, we have transitioned to mentoring sessions focused on the do's and don'ts of the workplace and the first day on the job, including: what to wear; what to do for lunch; who to report to; arriving early; expectations; and making a good first impression." Wrote Cathering L. Lorton. "Because of the outstanding support and mentorship I received from the ACP program, I'm confident and excited to start my new job on Monday! "